Look, now I have decent WiFi again I can post about the really important things in life.
Like Gingham.
I have a soft spot for Gingham. I'm still having nightmares over the pair of Gingham stilettos I didn't buy in TK Maxx 2 years ago. Sob.
Less twee than polka dots it still has that "frolicking through fields and having picnics feel" that this current sunny weather makes me dream about creating. I suspect it's about to start raining this weekend, but never mind, in the mean time lets spend what's left of Friday swooning over pretty Gingham things.
First up is the dress that kick started my current obsessive Gingham hunt after I spotted it a few days ago. I love the Pretty Dress Co, but the couple of dresses I already have are really evening special occasion type dresses. This one I could wear every day! It also makes me think a lot of Lena Hoschek from last spring.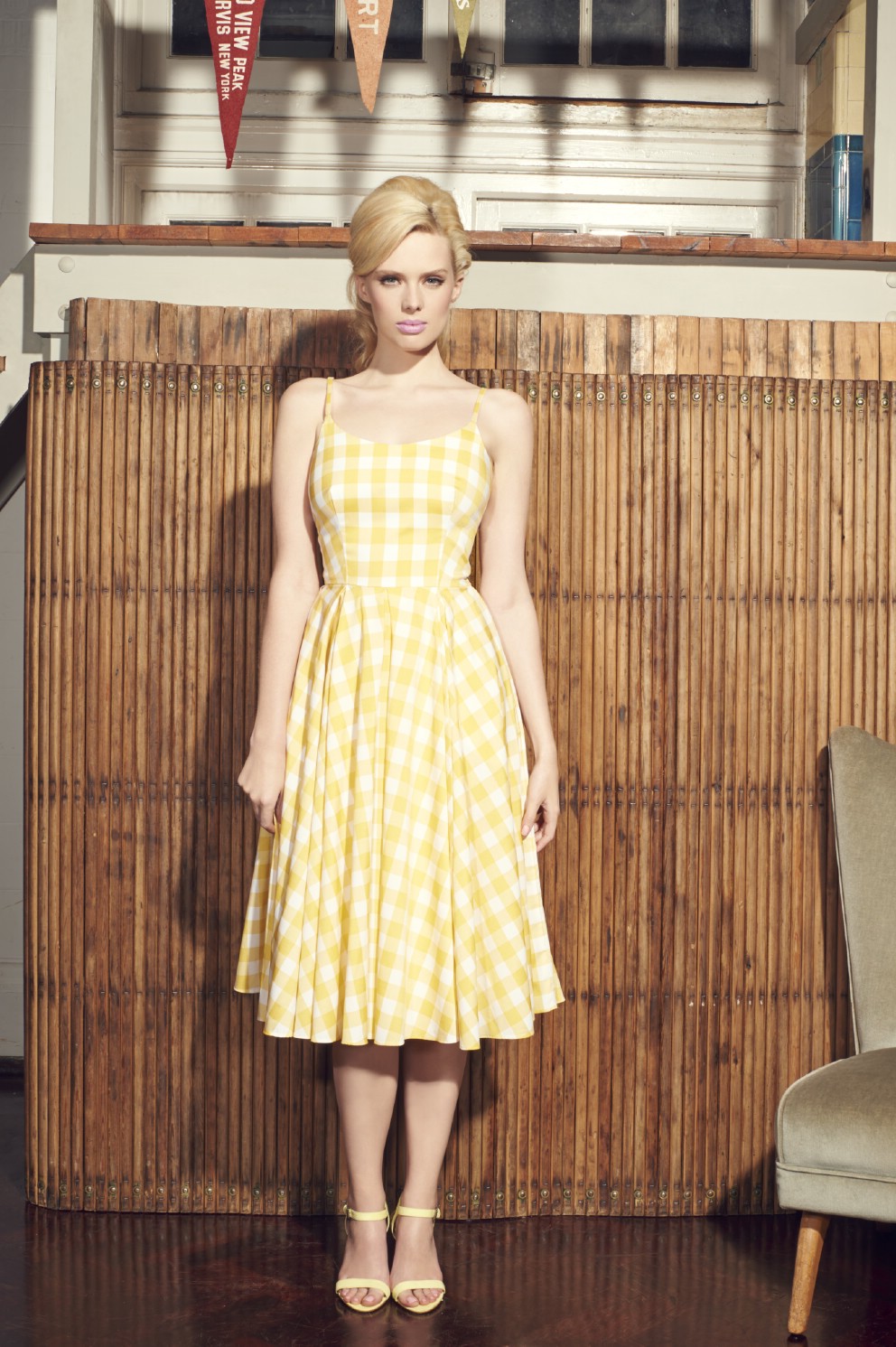 Gingham Sunglasses – Deadly is the Female
Gingham Sunglasses. Did you hear me? GINGHAM SUNGLASSES! Wow, and in that adorable 40s round lenses style and only £10.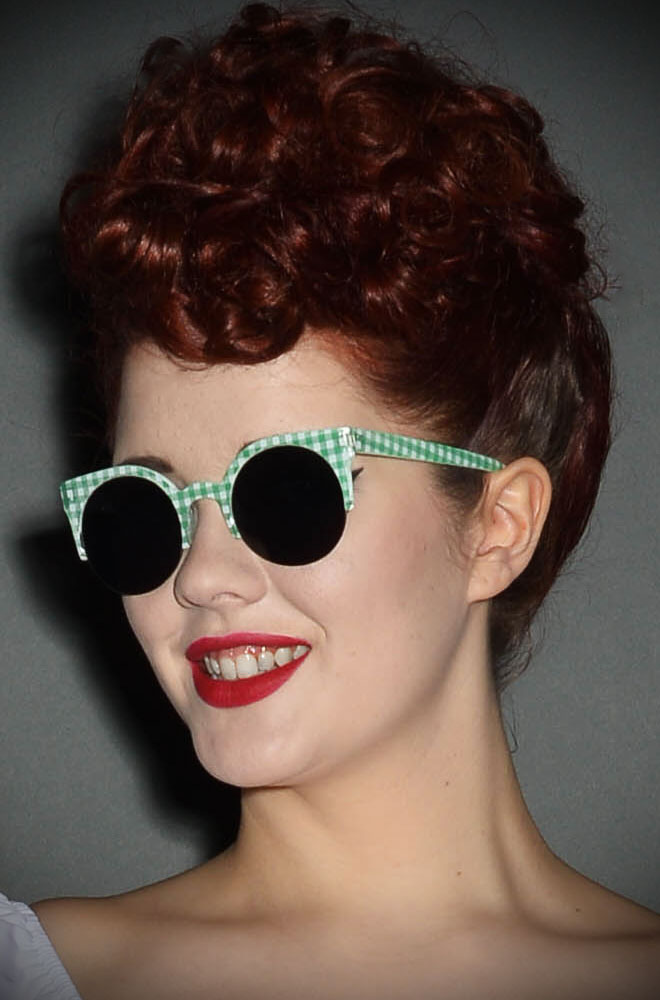 I have this swimsuit in navy blue, which I thought was a sensible colour that I could wear to go actual swimming in the hotel pool, which I do, rather than lounging around a pool in Vegas, which I don't. I am now regretting this severely and wondering why I ever thought "sensible" was something to aspire to.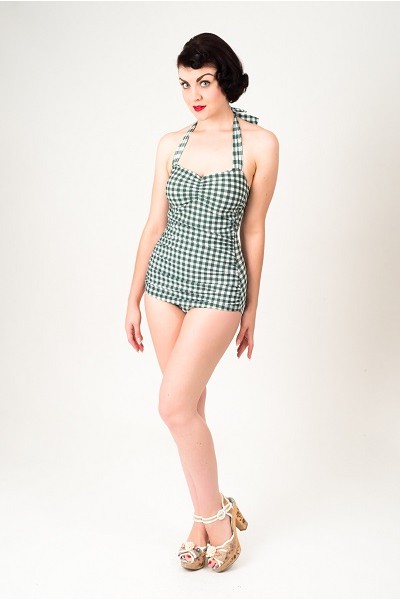 Mia Gingham Skirt – Collectif
Everyone should have a full Gingham skirt so that they can have picnics and drink ginger beer and generally pretend they are in an Enid Blyton book of some sort. This one even has POCKETS.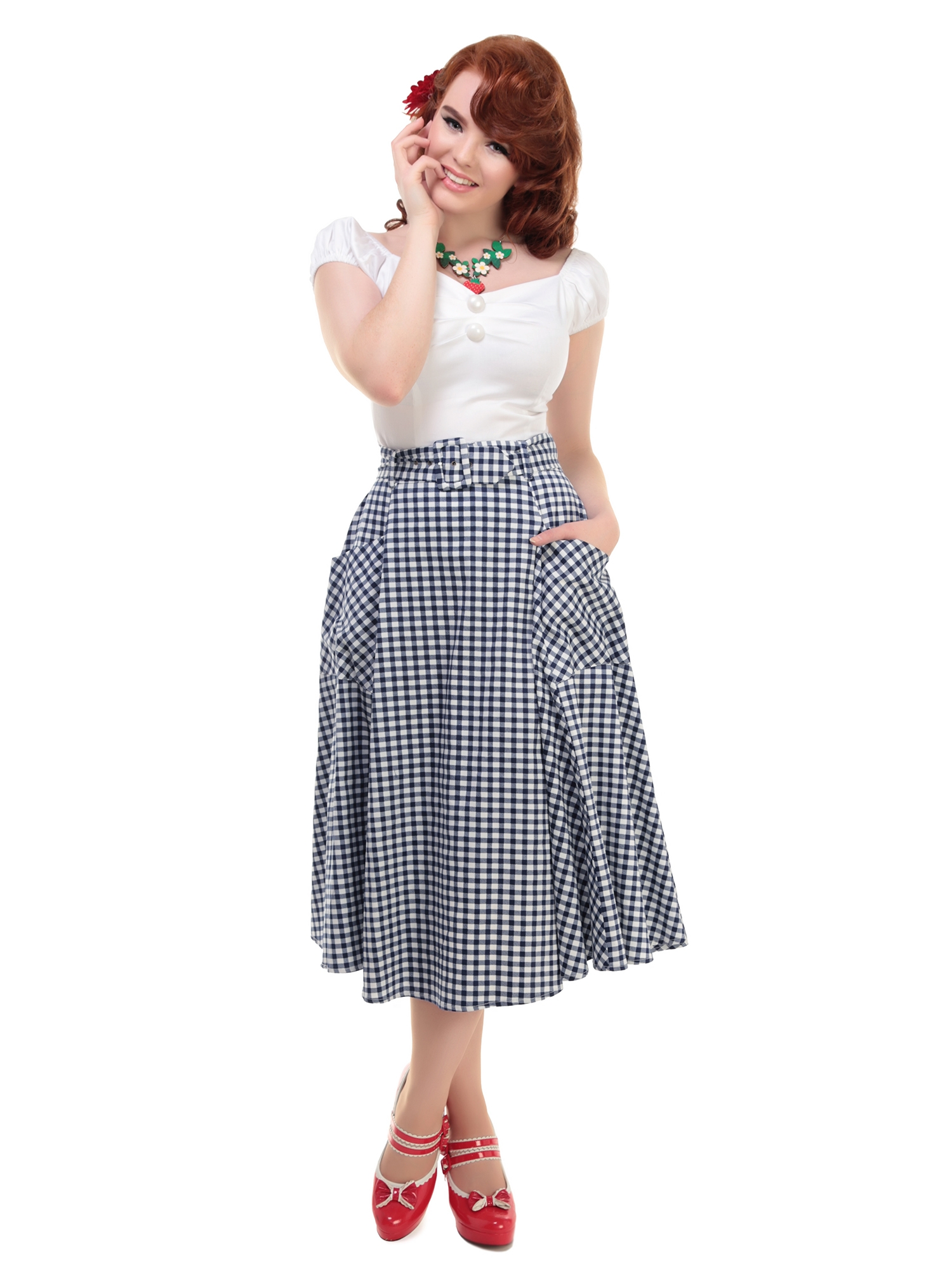 I love this because it's so cute and homely with it's gingham print and tie front, but secretly there's a skull in the middle of that rose applique that says "don't mess with me"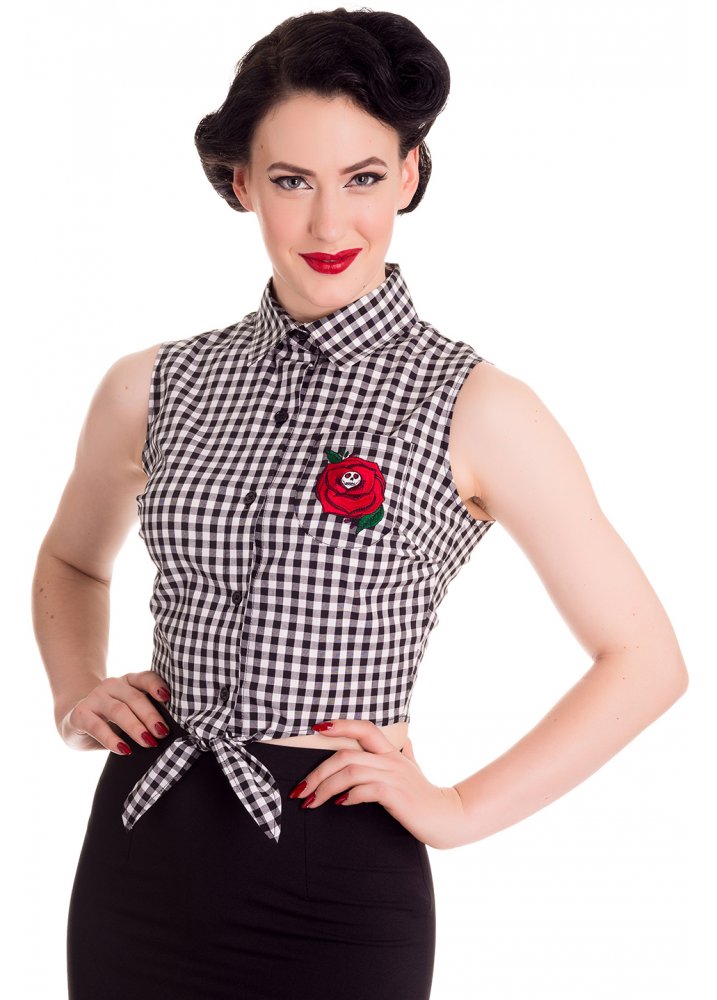 You might notice that the one thing I haven't managed to track down is the perfect pair of gingham shoes to make up for those ones I didn't buy 2 years ago. If I had this post might have been up earlier as I wasted quite a lot of time looking for some! Ah, I remember they were adorable peep toes stilettos with a concealed platform. Maybe one day my dream gingham shoes will resurface, but in the mean time I have plenty of gingham to be getting on with!