I am so calm and relaxed as I write, after 20 minutes of Yoga containing lots of hip openers and back stretches. For me, this is how I prepare for Roller Derby, as I have 3 hours of scrim tonight. While everyone else is necking caffeine and listening to music to get them hyped, I am doing yoga and listening to meditation apps. I find that the minute that first whistle goes I get so hyped up that I get shakey hands, and my feet and legs will start to shake, so the last thing I need is to be anymore hyped up before I get there!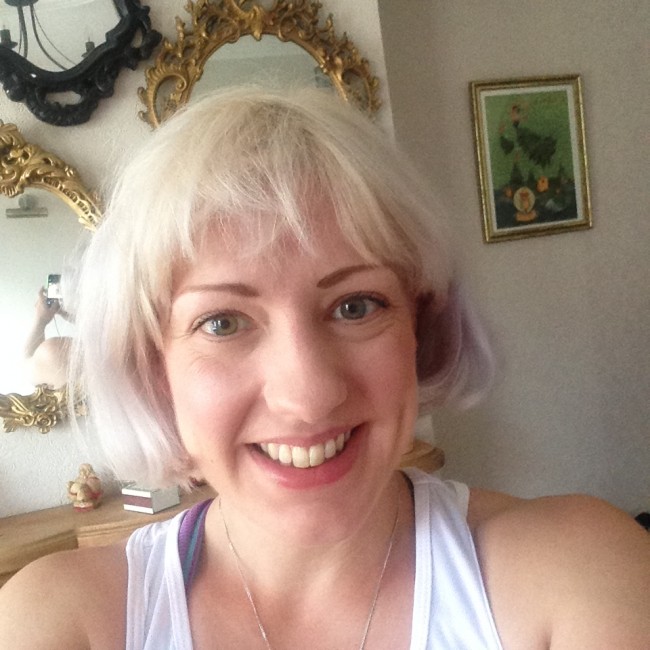 See how calm I look? Actually I think that calming blur might mean I need to clean my camera lens.
In case you're interested, the yoga session I mostly do before practice is this one. It's called Injury Prevention and is nice and gentle with lots of hip and hamstring work, which is really good for Roller Derby.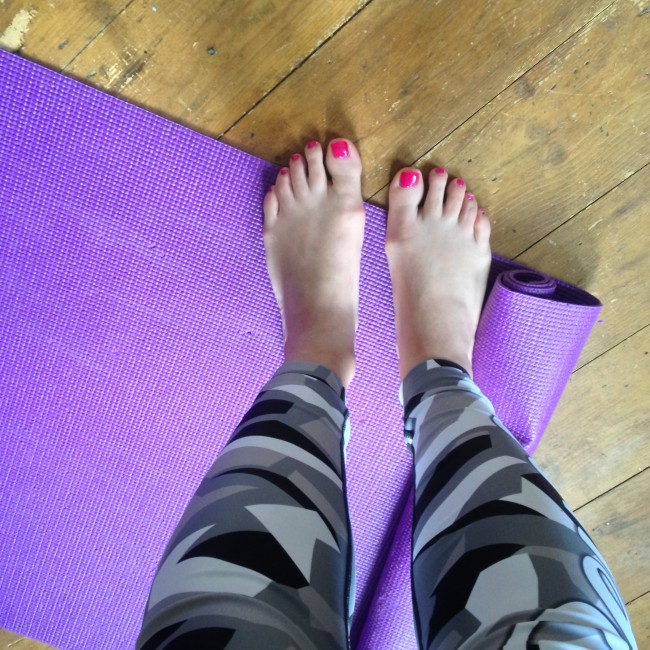 I'm also wearing some rather funky Six Deuce leggings that were sent to me by Phat Figures. The print is grey camo, so I like to wear them for Roller Derby as my derby name is Gem Warfare. I'll get a decent photo of them soon, suffice to say they are really comfortable to wear. They are super low cut on the waist, I think they are designed for muscular people with flat stomachs, but they don't dig in like some low cut styles, so I'm counting them a win.
And now I am off to prepare myself a nice energy packed dinner before I head off to practice. Roller Derby, of course, would count as exercise for Juneathon, but doesn't get me a fit for chips point, and that's what counts, so today is a one point kind of a day!
Points earned so far: 7