Most years I write one of these over on my "other" blog. The one where I wear frocks and drink a lot of Cocktails, but actually this year most of my years highlights fit a lot better over here, on the blog where I struggle to not keep eating junk and get progressively worse at running all the time.
This year started fairly inauspiciously. In 2014 I was plagued with injury and illness meaning I started 2015 about a stone heavier, a lot slower and with a big hill to climb if I wanted to be really kick arse this year.
And I did, I really wanted to be really kick arse this year. So 2015 was the year I really focused on my nutrition, discovering IIFYM and finally getting my diet under something resembling control. I starting lifting weights in a somewhat unfocused way, and Kayla Itsines BBG got me exercising regularly at home, using body weight exercises and plyometrics so that I finally kicked the butt of a goal I set myself in 2012 and can now do not only 10 press ups, but 15+.
Maybe in January I'll actually set myself some goals for the year, but invariably I find that the minute I set goals everything goes horribly wrong and there's no way I can actually hit them.
At this time of year everyone likes to look back a little, so although I'm looking ahead to my plans for 2016, I thought I'd see out 2015 with a look at a few of my highlights of the year just gone.
Janathon
2015 started with my second go at Janathon. This time round I didn't run every day, and my month was much more enjoyable for it! I made it through the full month, and it was a great way to set up the year. I've been umming and ahhing about taking part again this year, but maybe every other year is enough?
Losing 2 Stone
This year I started following a flexible dieting plan, focused on eating for performance, and actually ended up eating a lot more most days than I had in the past. As a result I lost around 2 stone and still had plenty of energy to lift some heavy stuff and run around a lot. Losing weight alone as a focus just doesn't work for me. I didn't hate myself 2 stone heavier, and although if you pay any attention to a BMI calculation I'm still overweight I don't hate myself now. Losing weight was almost a side effect of really focusing on getting myself into shape. I didn't lose it quickly, because I needed to keep moving, and doing that has meant that I can actually keep it off, and if I put some on over Christmas, I'm confident I can get back on track easily.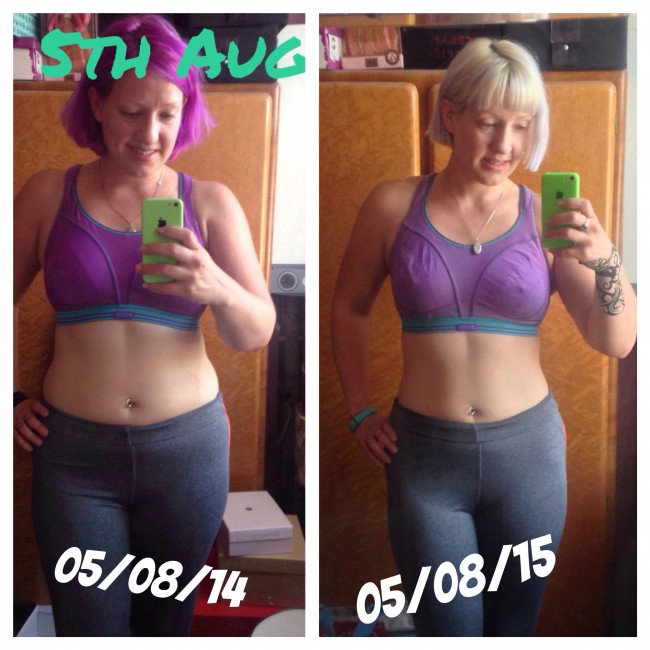 Making the A Team
in March I tried out for the Norfolk Brawds A Team for the first time. My goal has always been to play the best Roller Derby I could, and I wanted to be on the A Team. My confidence wasn't at a high, but I was selected for the squad as a crossover skater. I wasn't expecting to be rostered for many games this season, but a selection of circumstances meant I actually ended up playing almost all the A team games for remainder of the season. I still wasn't confident that I'd make the cut at next try outs in December, but I did, and I'm part of the starting line up for next season. Being selected and being able to hold my own with players I looked up to has made a huge difference to my confidence, and as a result, I think I've improved a lot. The team obviously agrees as they voted for me to win the Most Improved award this year. Whatever next season holds for me this has been the achievement this year that I'm most proud of. Along with…..
Being Part of a Winning Team
The Norfolk Brawds trained really hard this year and I'm been properly heart squeezingly, slight tear in my eye, proud to have been part of it and to know such amazing Women. All our hard work paid off as we finished our British Championships season undefeated in Tier 4 and will be heading into Tier 3 next season. I know the team are up to the challenge and ready to put the work in.
Picking up my first real weights
Thanks to our Roller Derby Conditioning Coach Paul Fawcett at the start of this year I ventured into the free weights area of the gym. It was the first time I'd ever tried proper weights and I discovered I didn't completely suck at it and it was serious fun. I had some back problems in the middle of the year which set me back a little but I've recently joined the gym and started taking it a little more seriously. I'm planning keep working on this in 2016. It took me a lot of guts to walk up to the squat rack on my own the first time in the gym, and I still feel a little nervous every time I go in, but I love it, and it's definitely something I want to keep working on!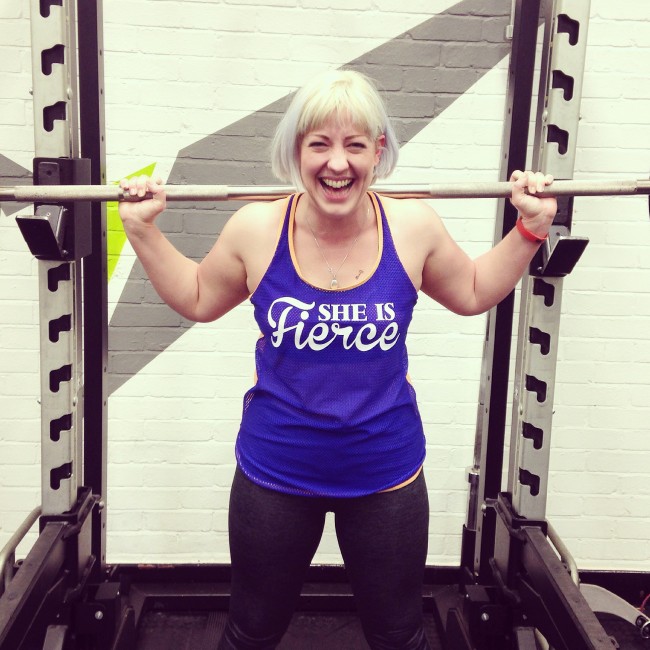 Some amazing races
Running has taken a bit of a back seat this year, and I even pulled out of the Half Marathon to compete in British Champs Roller Derby play offs. This has meant that the races I've run have been really relaxed and enjoyable. I knew I wasn't hitting any personal bests, so I just ran to finish, and get that medal and banana! The Trowse 10k on Easter Sunday, the Nike We Run London 10k, the first ever Run Norwich 10k and the Mariotts Way 10k were all really great fun this year.
Taking on some obstacles
Rough Runner was REALLY fun. I'm not really a fan of those crawling through mud races, but give me one with inflatable obstacles, water slides and a travelator and the end I had the most awesome day. The only bit I didn't enjoy was the cross country runs between obstacles. I'm quite protective of my ankles these days and find rough ground terrifying!
And that was how 2015 shaped up for me!
How was it for you? Did you hit your goals, or are you looking to 2016 to be the year it all comes together?