So, this weekend I finally went to the Gin Festival.
Do you ever feel like you're always the last person to know things are happening? I'm pretty sure everyone else always knows about events before I do, and I only ever find out about them when all the tickets are gone, or it's far too late as it's happening in 6 hours time.
The Gin Festival was the perfect example of this. Last year I found out it existed long after all the tickets had gone. A Gin Festival, how amazing does that sound?
This year I wasn't any more organised and once again found out that there was a Gin Festival happening after most of the tickets were already gone. Thankfully this time I found out about it because one of the organisers emailed me offering me a pair of tickets. So despite being terminally behind the times I got to go along anyway.
See, here I am, finally at a Gin Festival, hurrah!
Gin Festivals take place in various Cities across the country. Still to come this year are events in Liverpool, Portsmouth, London, Sheffield, Burnley, Guildford, Edinburgh and Cardiff. Hopefully I've told you about them before you become officially "The Last Person to Know".
I wasn't sure what to expect from a Gin Festival. So if you fancy paying one a visit, here's what you can expect to find!
Tickets seem to cost between £8-£14, depending on the location (London is more expensive, as you can imagine!). For that you get a Gin Festival glass of your very own to treasure for ever, a pen and a copy of the Gin Book to tell you all about the gins on offer.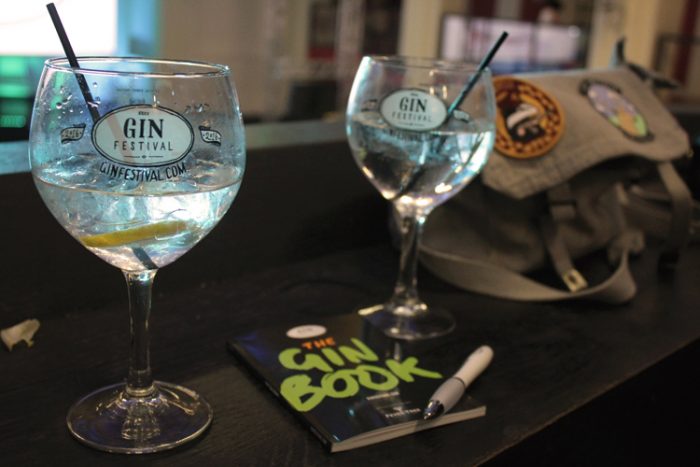 If you've ever been to a beer festival, the Gin Festival runs on a similar idea.
You take your glass, and your pen and your Gin Book, go and sit down and take a flick through. Read the tasting notes and see which ones appeal to you. The bars are labelled A-D and you rock up to the appropriate bar and ask for your selected Gin. It's served to you in your glass, with ice and whatever the appropriate garnish is for that Gin (they're all in little dishes under the optics).
All the Gins cost £5, and you buy a drinks card for £20 that will buy you 4 Gins. Most of the gins are also available to buy by the bottle in the gift shop or online.
I am pleased to note my unswerving ability to like the most expensive of anything did not fail me. My first 3 gin choices were all among the most expensive to buy by the bottle. Getting good value out of my £5 there.
I can't remember all the gins I tried, and currently cannot locate the book in which we noted them all down carefully. I do remember Pink Pepper was a particular favourite, and Half Hitch for Mr Chick.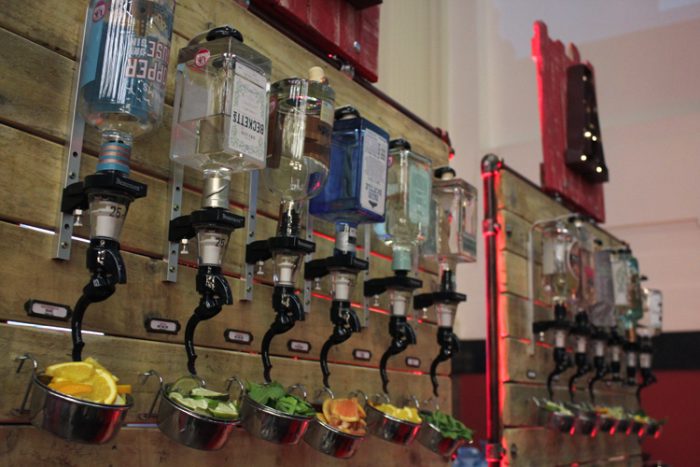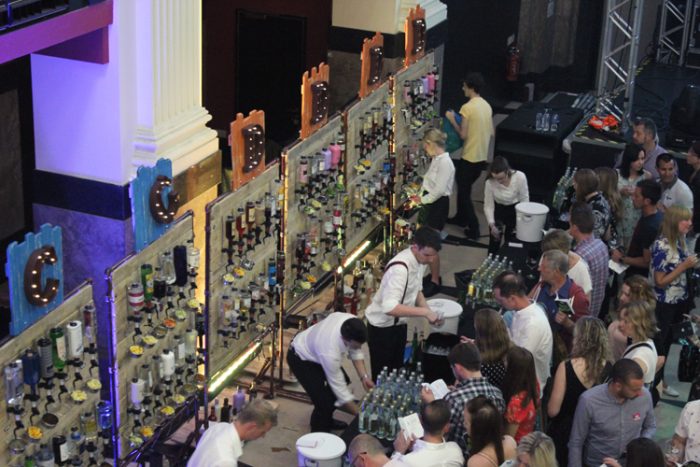 If you're feeling fancy there is also a Cocktail bar serving, unsurprisingly, gin based cocktails. These cost £10, or 2 ticks on your drinks card.
If you're feeling cheap there are also plenty of brands promoting their wares and offering free tasters. Yep, that's free gin.
I very much enjoyed the lavender gin from Masons Yorkshire Gin and Brockmans Gin which had a very fancy bottle.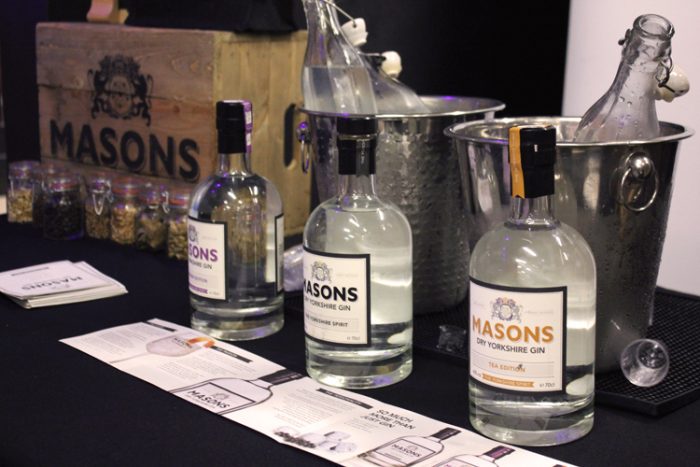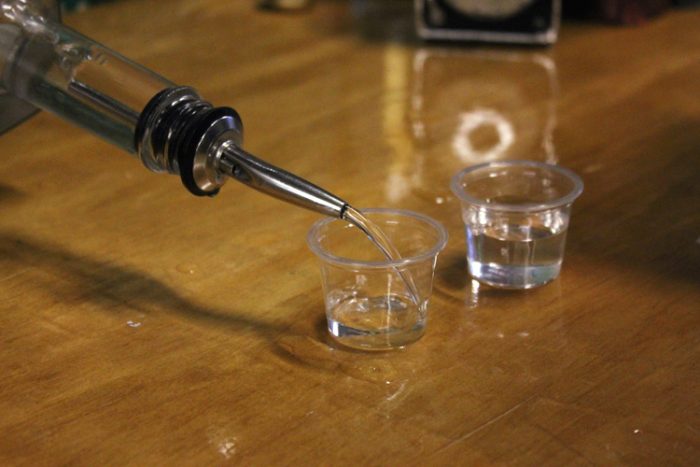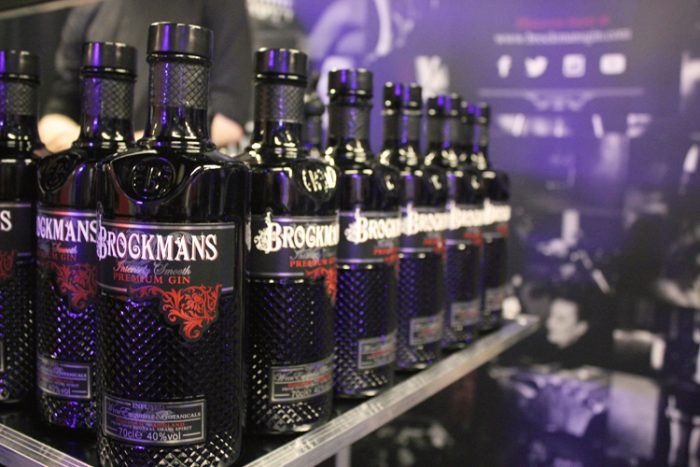 There's also a gift shop selling gin tea towels, coasters and pressies for the gin lover in your life. I had to restrain Mr Chick from buying a gin coaster.
I lost the battle at the end of the evening when he decided to sign up for a 3 month subscription to the Gin Explorer box.
For 3 months we will apparently be receiving a selection of gin, mixers, and assorted treats to go with it. The first box is due to arrive in August, so I'll be sure to update you on whether it's worth it!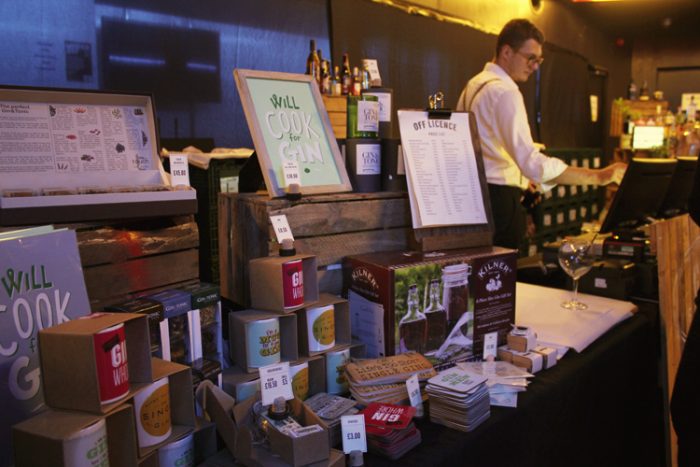 I was super impressed with the Festival organisation. Even though Saturday was the busiest night there was never too much of a queue at the bars. We even managed to find somewhere to sit down in the food area, though we had to guard our seats with out lives if one of went off to the bar.
There was an awful lot of gin to sample, and as people started to get tipsy there were also fun things to keep them entertained. A band was on stage from around 9pm, and a photobooth with props to play in.
I will also note that gin drinkers are some of the most polite tipsy people I have come across. There was lots of extremely polite door holding and "No, No, After you's"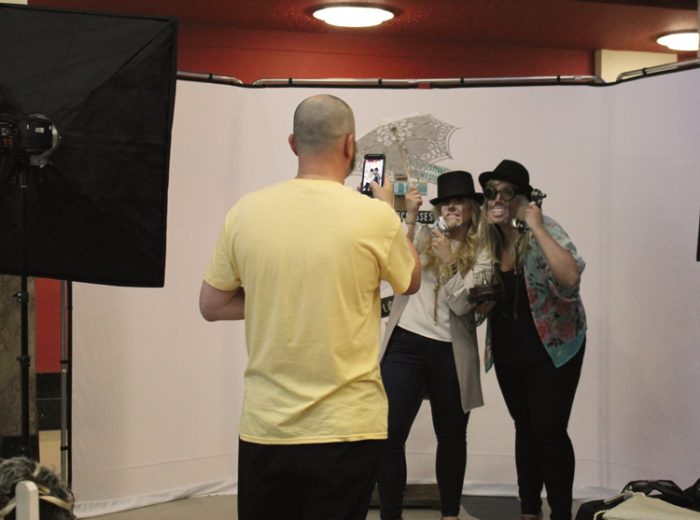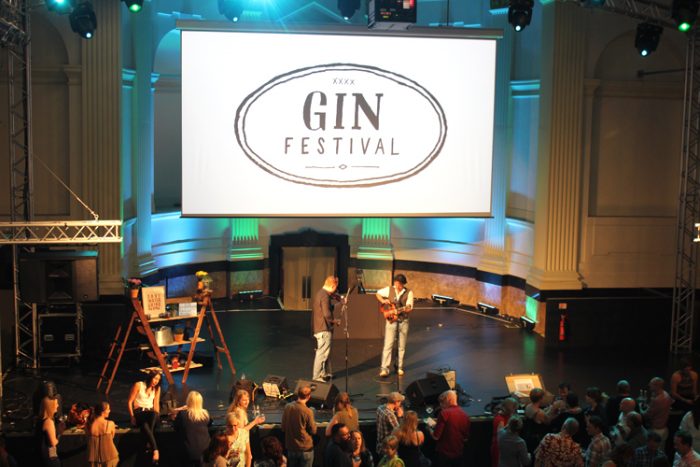 If you'd asked me a few years ago I would have told you that I didn't like gin. Since then I have discovered that is not true. I am not a big fan of London Dry Gin, but the beauty of gin is that there are so many varieties with different botanicals that there is something for everyone.
So even if you don't think you're a gin fan, I would recommend the Gin Festival. You don't even have to drink it with tonic as Fever Tree were there with a helpful supply of their mixers including a Mediterranean tonic and ginger ale.
Find out if there's a Gin Festival near you, and buy tickets on the Gin Festival Website.
Hopefully next year I'll know the date before it's all sold out!