I've swooned over Chi Chi London dresses for some time.
But I never actually got around to buying one. They were always on my wish list, but there's always something else to spend money on that isn't beautiful frocks. Like, topping up the electricity meter, or food, or sometimes other frivolous dresses that happen to be in the sale.
So when Chi Chi Clothing offered to send me a dress I was very happy. I've wanted to see for myself whether they can *really* be as gorgeous as they look in photos. It took me ages to choose, but finally I picked the Jemma dress for the very important reason that it is (almost) named after me.
As it happens that dress IS now in the sale. So this is an excellent time for me to tell you that it's true. They really are as gorgeous as they look in the photos!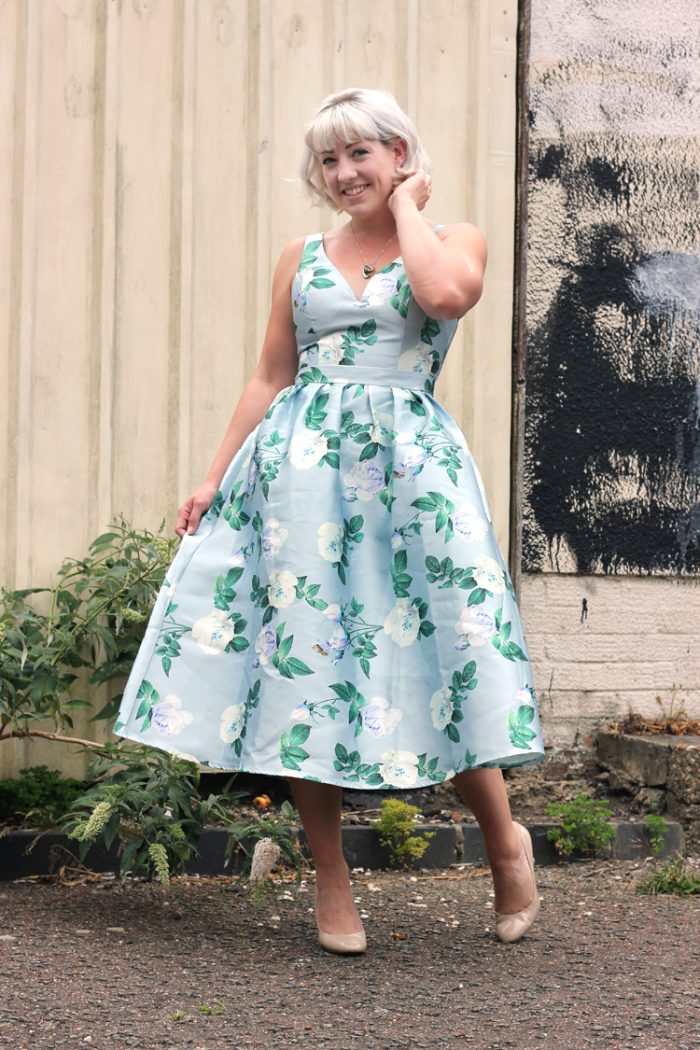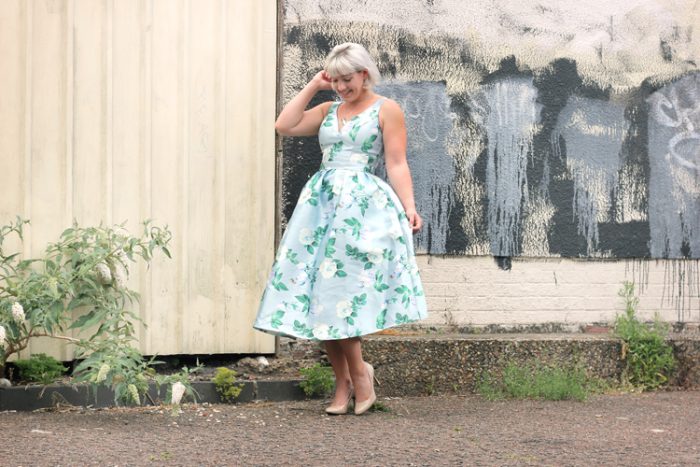 I opted for a size 12. The measurements on the size chart almost exactly matched mine, except the waist was a fraction smaller. I decided to risk it, as size charts often allow quite a bit of ease and I've gone up sizes before and regretted it when things are a little too loose.
I think the Chi Chi London size chart, for this dress at least, runs EXACTLY to size. The dress fits perfectly. The bodice is just the right side of snug so it hugs the torso and then has that amazing full midi length skirt.
I'm not wearing a petticoat under the skirt either, the thick satin stands out all on its own. The bodice also has shaped cups to give a perfect silhouette.
I'm 5'4″ and it fell to just below calf length, which is a perfect vintage inspired midi length. The generous length means it would easily still be a midi length on taller ladies as well.
I am hugely impressed with my first Chi Chi London dress. I say my first, because it's so gorgeous I'm sure it won't be my last!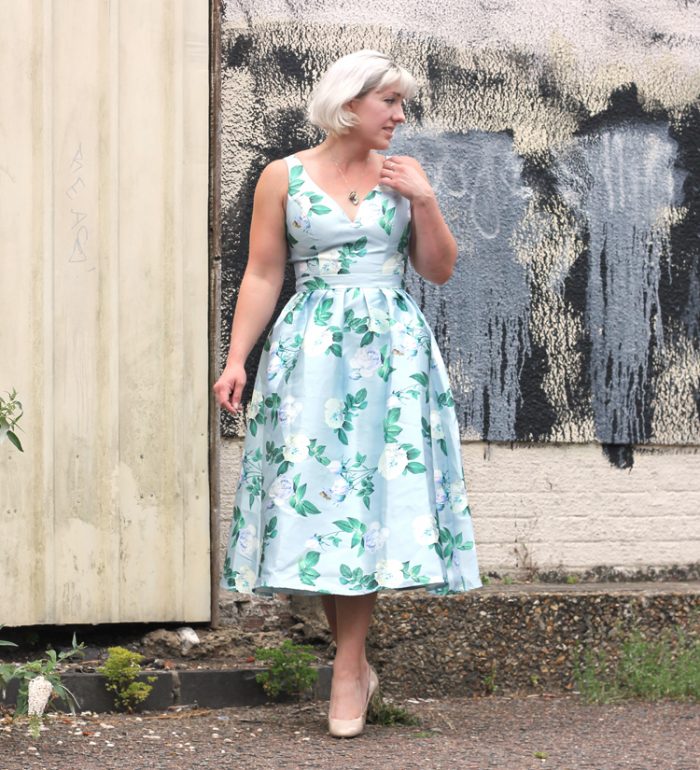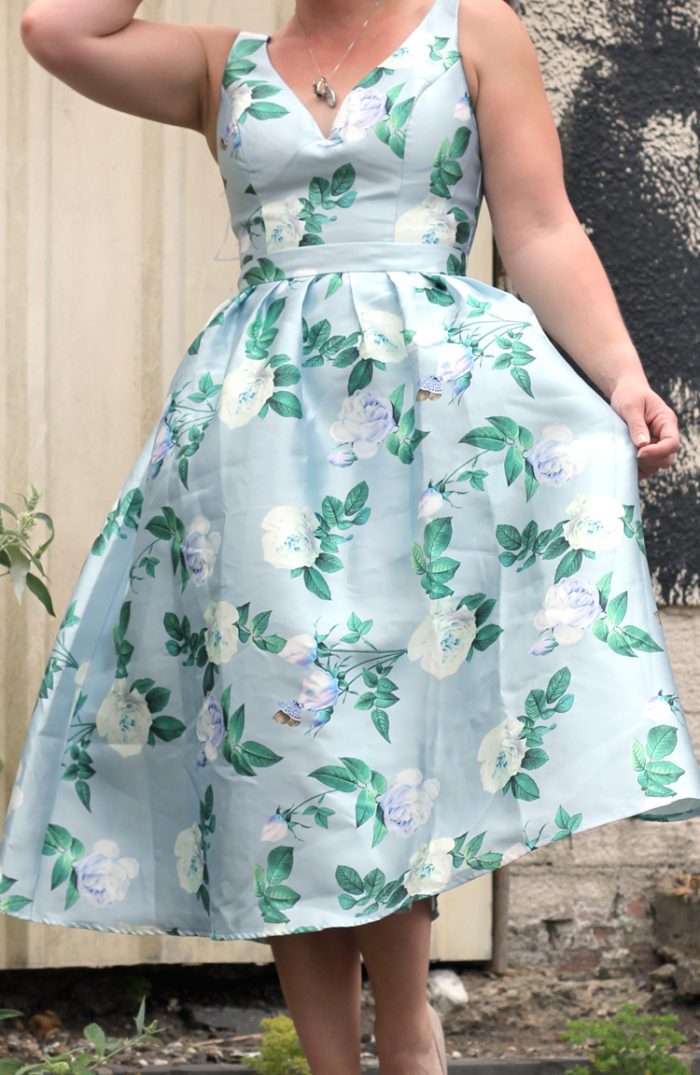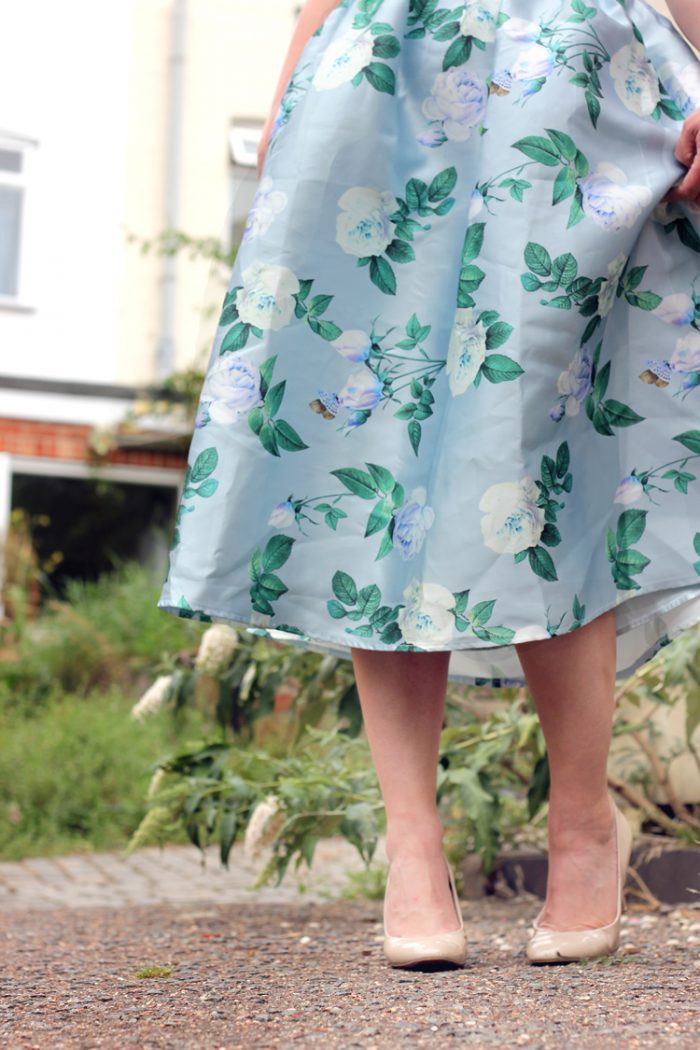 Of course, I was ridiculously over dressed for the Friday night activities that I took this dress out on.
Dinner at Wetherspoons and then popping into the Wake Up Little Susie pop up shop to buy frilly vintage nightwear. I have learnt over time that the "appropriate" moment to wear posh frocks really never comes. The best thing to do is just to make your own appropriate moments and wear them anyway.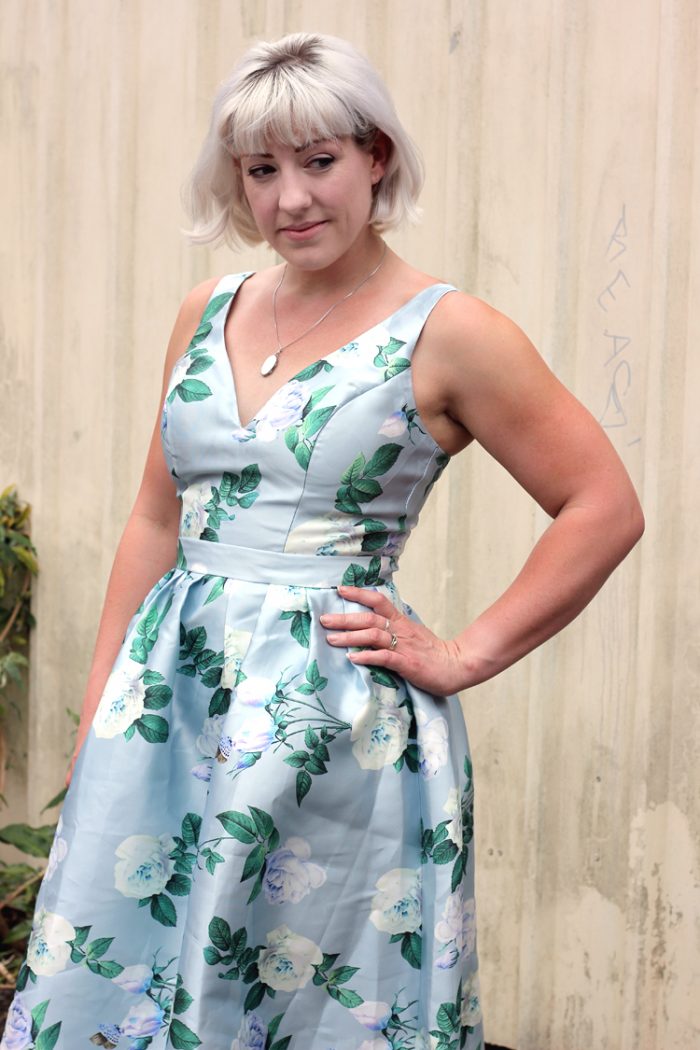 ♥ Dress c/o Chi Chi London ♥ Shoes – Nine West ♥