It's getting close to the time for the Christmas Bedding to come out.
Except I realised with actually a pang of dismay that this year I won't be able to continue my Christmas bedding tradition.
Every year, on Christmas Eve, I have a big tidy of the house (So it's ready to make a big mess of on Christmas Day) and then I put on my Christmas duvet cover, so I can go to sleep feeling festive.
Then I realised that this year, for the first time in years, I will be away on Christmas Day visiting my parents. This means no Christmas Eve bedding *sob*. It does, however, mean I have an excuse to use Christmas bedding for the whole of December to make up for it. Which is GREAT as there is loads of awesome Christmas bedding for double and king size beds at the moment.
Remember when bedding for grown ups only came in white and cream? Not any more, now it's AWESOME. These are my current favourites!
This is top of my list. George @ Asda are the makers of my current Christmas bedding. But this one is reversible! So you can go with the all over ice skating pin-up print, or that big and bold ice skating pin-up print. Love it! The only thing I wish is that they'd gone with snow flakes rather than polka dots.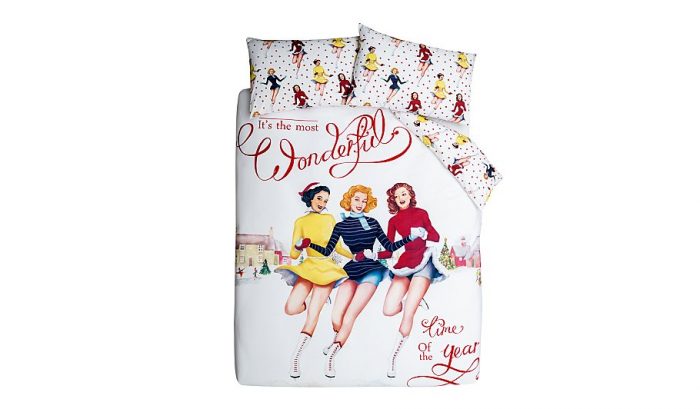 Another from George @ Asda. This one is an all over print of vintage illustrations of kids doing things like throwing snowballs and making snowmen. I do like this reversible thing. You can pretend this is sensible bedding and then turn it over and be like – LOOK FESTIVE!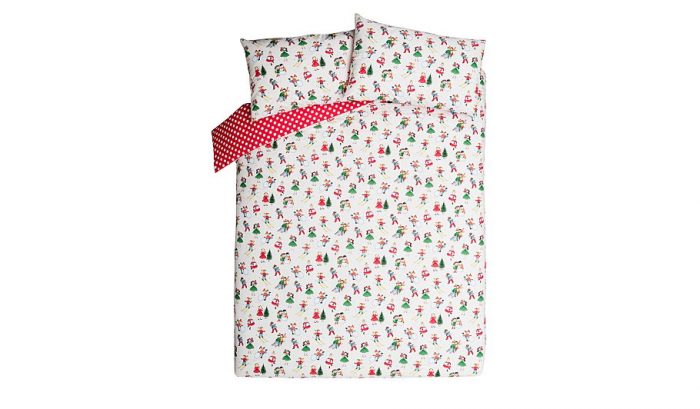 On my list because it is adorable, but it is only available in single and double, so if you have a nice big King size bed your luck is out!
Look though, how cute is that deer?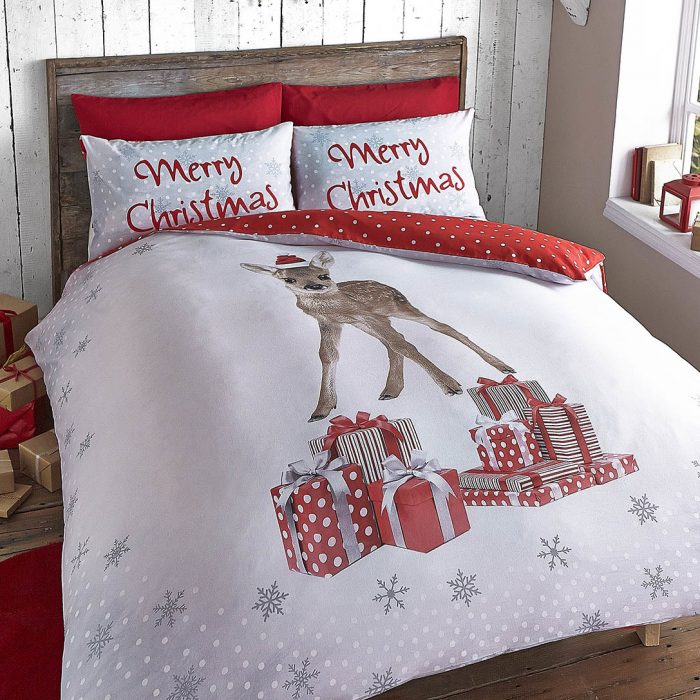 Tesco seem to have been a bit slower in catching on to the novelty bedding for adults market, but I like the vintage Santa on this one that comes in a single and double sizes.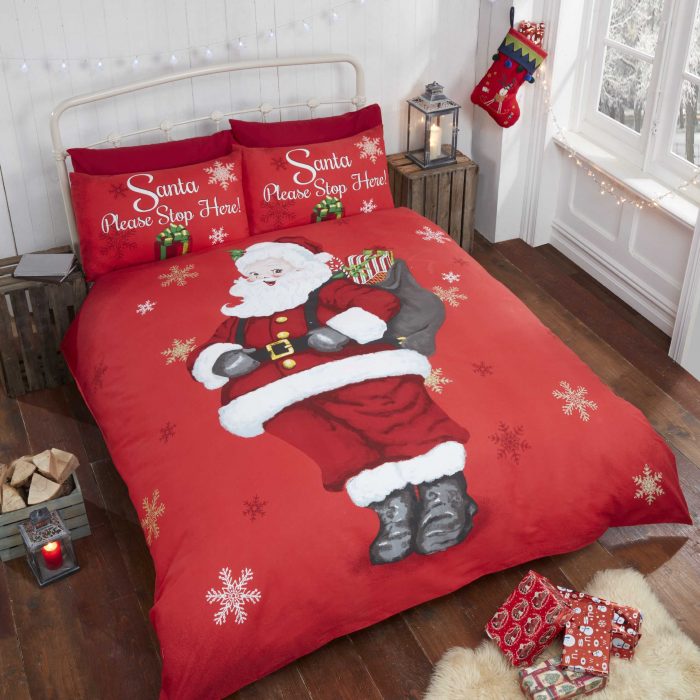 I like the vintage movie poster theme of this one. Plus that deer looks a bit like it could be a close relative of the Babycham deer, so it'll fit right in!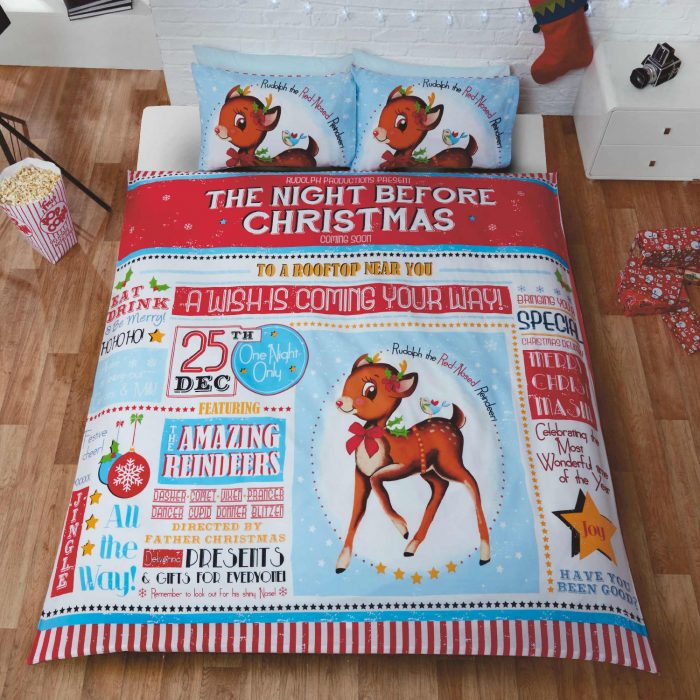 Lastly, I have a Christmas duvet set for those of you who still think Christmas is a time to be classy. This is a very design conscious duvet cover, while still managing to feature prancing deer and bunnies. Genius.