Oh look, it's clothes with Cocktails on.
Because I really don't own enough of them, obviously. What with the cocktail skirt and the cocktail cardigan and the cocktail vest.
This is the last item that arrived in the lovely little parcel I got from Joanie Clothing, which they sent me specially because they knew I ran Norwich Cocktail Week. This skirt is a lot more glamorous than my other Cocktail skirt, it's satin, has a stiff high waistband and is really full even without an underskirt. I love the 50s retro atomic style cocktail print, and it has pockets, so winning all round!
Todays photos came out slightly blurry, so apologies, I think it may have been the slightly weird winter light!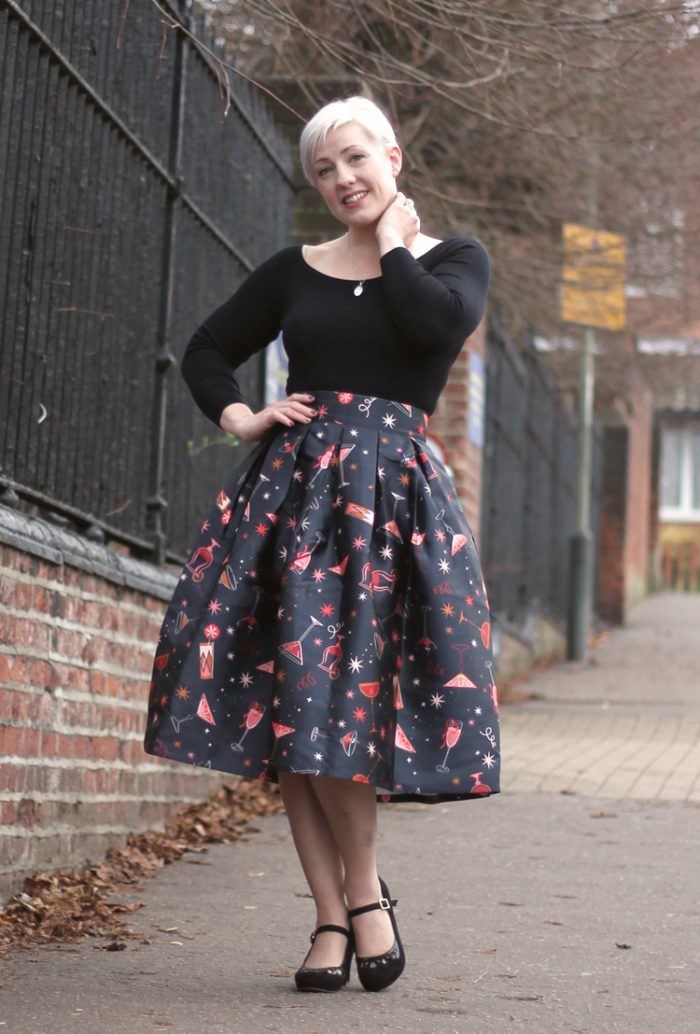 It was perfect to wear out last Wednesday because I was invited to Bullards Gin 1st Birthday party in my Norwich Cocktail week capacity.
I did consider wearing this on Christmas Day, but that high waistband is far too tight to deal with a Christmas dinner! The sizing runs not exactly small, but tight. The size chart shows my exact waist measurement as a 12. That's what I ordered and it fits perfectly, but there's no wiggle room! If you're between sizes I would recommend sizing up.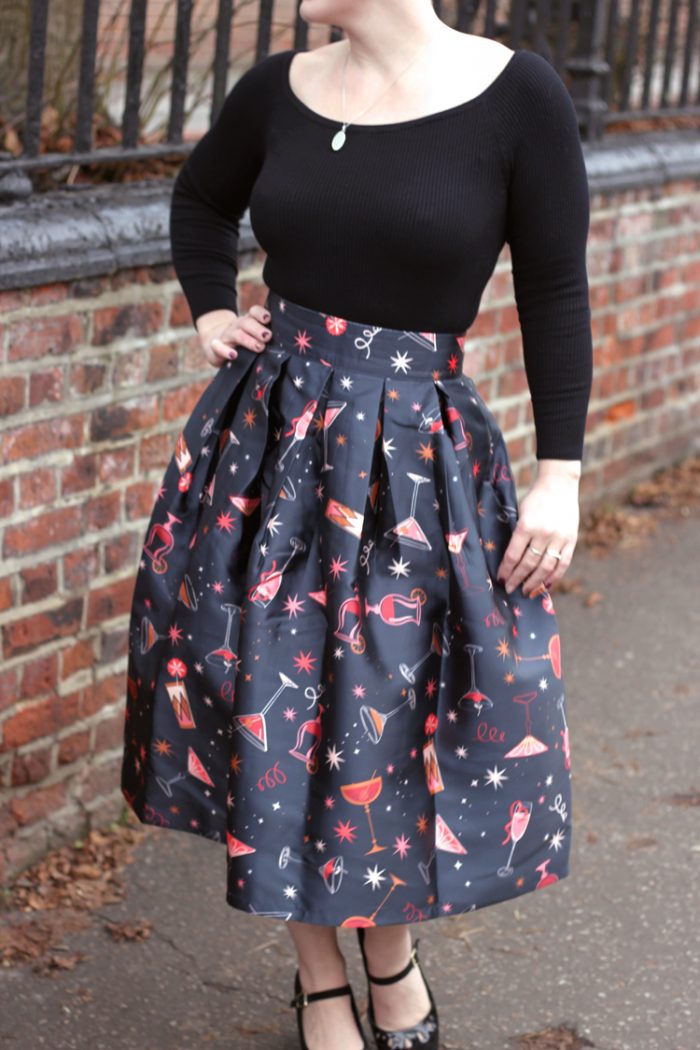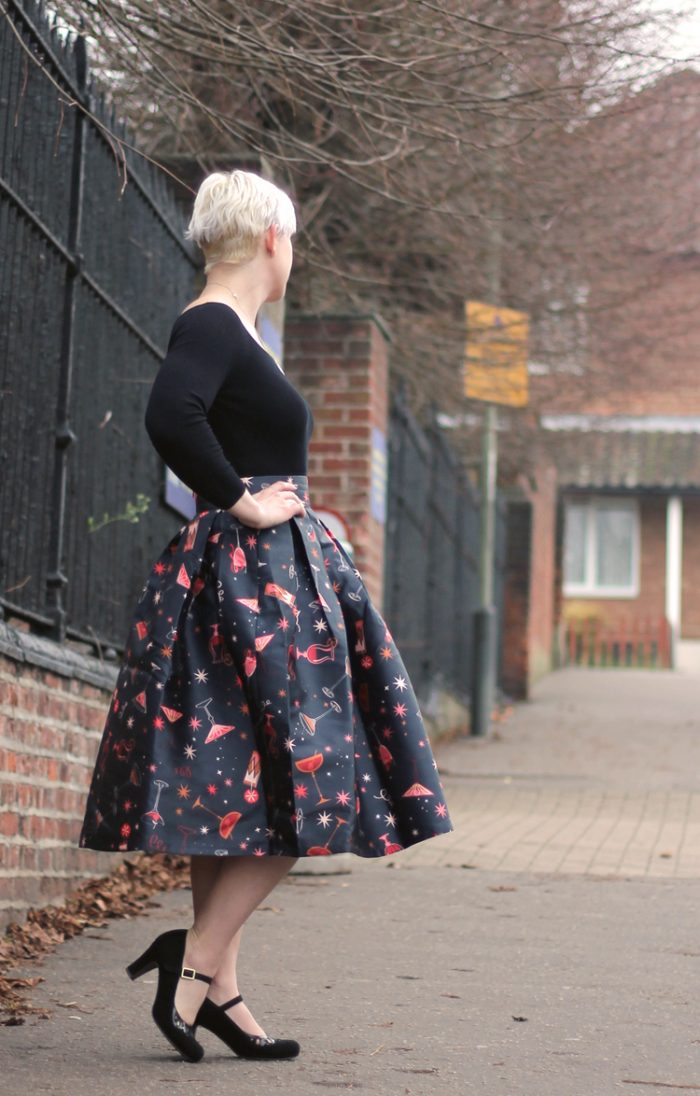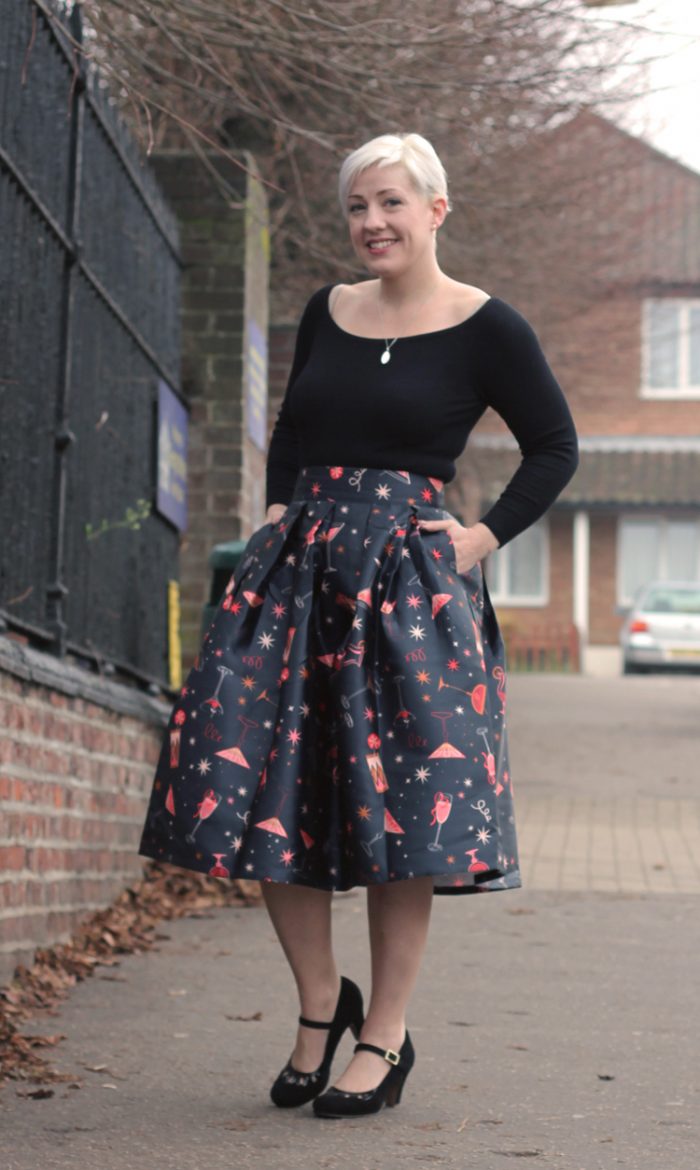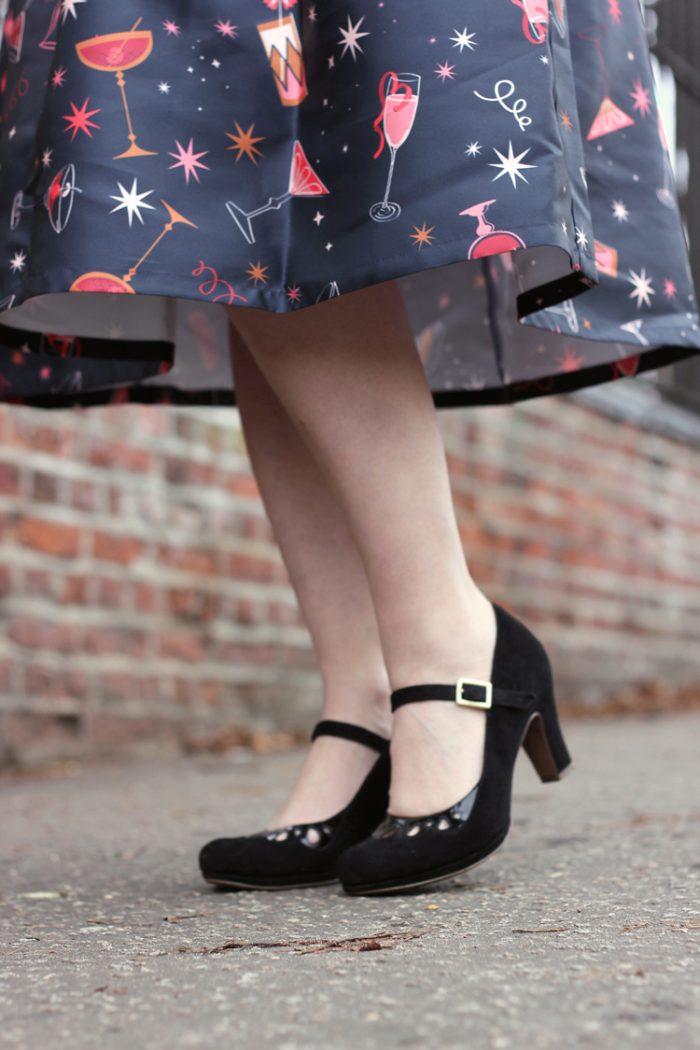 It's hard to believe that we're on the final Christmas run down. This time next week it will be Boxing Day and we'll all be wondering why we bought so much food when we've still got half of it left and it's all reduced in the supermarkets now.
I'm not sure whether I'm feeling festive or not. Yesterday was my Roller Derby leagues final game of the year, followed by our AGM and Christmas party, and it's left me feeling a bit emotional, and also suddenly dismayed at the prospect of 3 weeks without Roller Derby.
I personally think it's probably time to watch Elf, there's nothing more guaranteed to instill some Christmas spirit than watching Elf!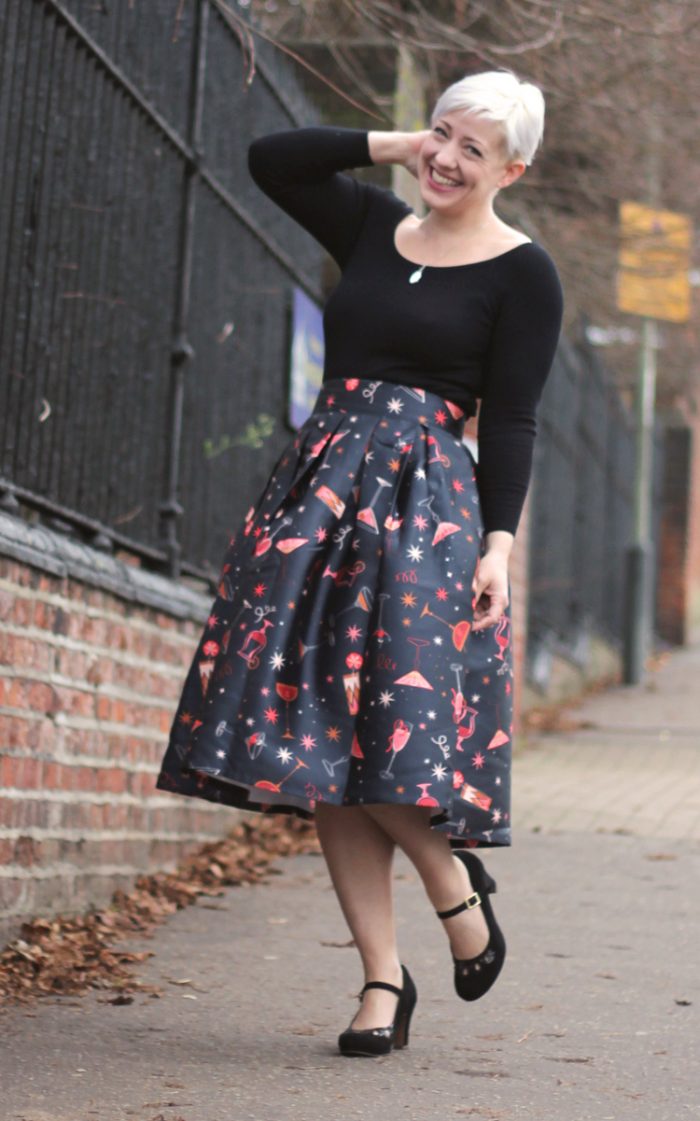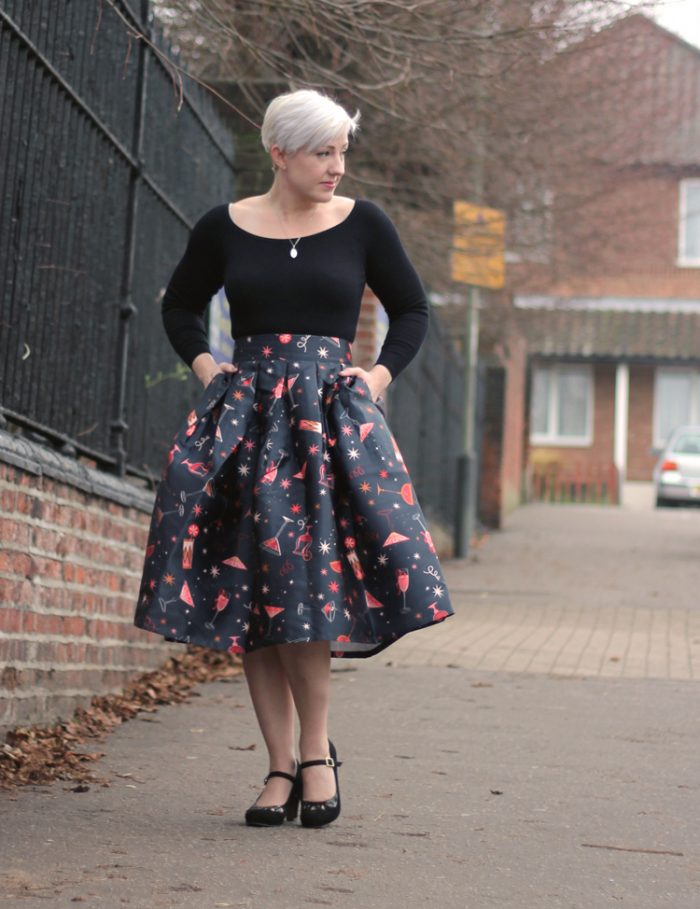 The presents are all bought (or planned, at least!) so there's just the wrapping to be done, and then it's mulled wine and mince pies all the way into 2017!
How is your festive planning going?
♥ Bardot top – New Look (on sale!) ♥ Cocktail Skirt c/o Joanie Clothing♥
♥Shoes – Clarks*♥