Well, can you believe it's August already?
August brings the Run Norwich 10k.
A race that I am far less prepared for than I hoped. You know when you sign up for things like "YEAH, I WILL DO ALL THE TRAINING AND GET A PB" then you run a 5k once a week, until a month before, when start upping your mileage in a panic and hating every single run. Yeah, that.
It also brings the final British Champs game of the Roller Derby season, where my team the Norfolk Brawds will take on Surrey Roller Girls.
After that it hopefully brings a couple of more restful weeks.
But today isn't about August, it's about the new things I tried in July. I actually didn't try a whole load of new adventurous things in July, but there are a few noteworthy mentions.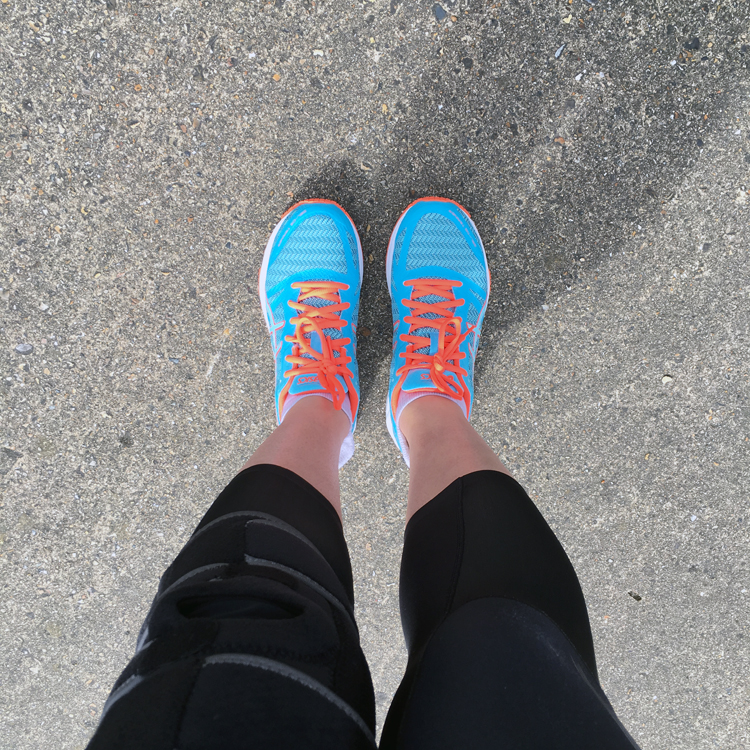 Millet Sports sent me these awesome running shoes to try out a couple of months ago, but it's taken me this long to feel like I've given them enough of a try to talk about them.
My first running shoes were Asics, but I switched to New Balance and had been loyal ever since, so I was keen to give these a try.
Despite being an over-pronator, I have always felt more comfortable running in a neutral running shoe. I picked these thinking they were a neutral cushioned shoe, but have since discovered they are classed as a support shoe. I believe they only have very light stability features, and it didn't bother me when wearing them.
I'll be honest, all the technical things that running shoe descriptions tell me they have mean very little to me. What matters to me is how they look, and how they feel when I run. Do they fit? Do they give me random pains? Stability shoes, for instance, often give me pain in the arches of my foot and my ankles.
These shoes are SUPER light, so light that I was worried they would basically have no cushioning. But I needn't have worried, the shoes are very well-cushioned. They also run slightly small and I had to go up half a size, which is worth bearing in mind.
Initially I found adjusting to these a bit tricky, I got some pains in my shins and ankles, but I slightly adjusted my stride to land more on my forefoot, and found it much more comfortable. I guess the cushioning must be slightly differently distributed to my normal shoes.
Overall these were a great running shoe, they have a snug fit, but are still comfortable, not squished. The snug fit means they also look super sleek. I liked the colours too, which were bright in orange and teal, but not bloody pink. I can't stand it when all women's running shoes come in pink.
The shoes retail at £115, but are currently on sale at Millets Sport for £63.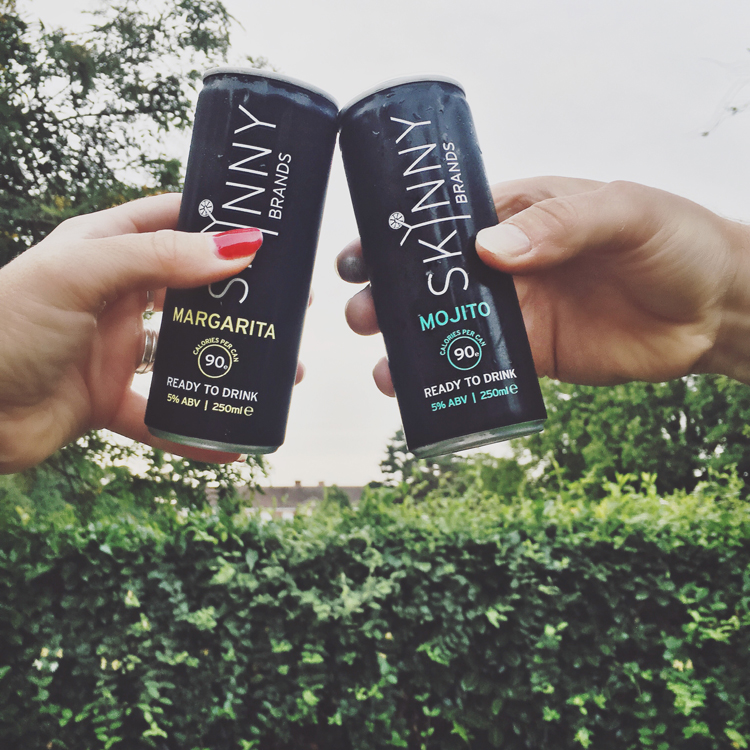 From Running Shoes to Cocktails. Welcome to my life!
Skinny Cocktails offered to send me a few samples to try, and, well, frankly I would be a fool to say no. I have long been a big fan of Cocktails in cans, or train booze, as I generally call them. A train ride to London just isn't the same without a whisky and ginger in a can.
Skinny Cocktails is part of the Skinny Booze family that also features lagers and wines.
Honestly, I wasn't sure about the Skinny name. Skinny being a word with "connotations", but then I decided to put it in the box with "Skinny Latte" as just meaning low calorie or low fat rather than casting a metaphorical disparaging eye at my chunky thighs and just drink the cocktails.
They were tasty. Sweet, as cocktails in cans often are, but easy drinking and at less than 100 calories each you won't be wasting calories you could use on eating cakes. Perfect train or picnic booze!
You can buy cases of Skinny Cocktails for £23.99 on the Skinny Booze site.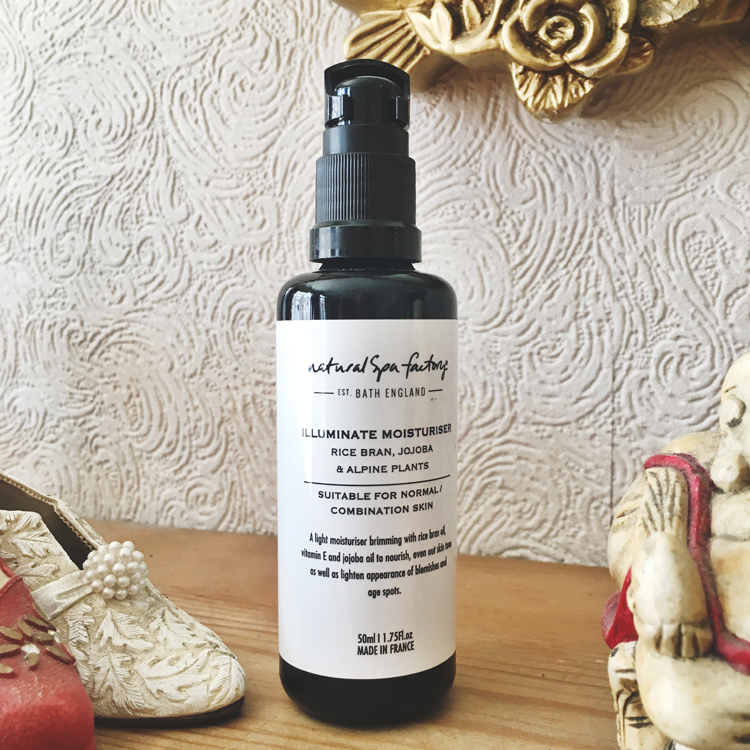 The Natural Spa Factory are based in Bath and create a range of luxurious products to make you extra gorgeous. They sent me the illuminate moisturiser, plus a couple of sachets of body scrub that I haven't had chance to try yet.
This moisturiser is light, so doesn't make your skin feel heavy and greasy, but a little still goes a long, long way. One tiny pump is enough to cover my face and neck and leaves my skin feeling smooth and looking kind of glowy. It's perfect for after a workout when I want nice fresh skin and am not quite ready to load it up with make up just yet!
It contains vitamin E and Jojoba oil, which are anti oxidants, and also contain essential fatty acids that help reduce inflamation.
It also smells divine, it's apparently vanilla and white flower. Whatever it is its gorgeous.
Illuminate moisturiser is £25 from The Natural Spa Factory.
And those were the things I tried in July.
Bring on August!