Just last week I was thinking I would NEVER BE COLD AGAIN. Then all of a sudden it's cardigan weather.
I swear there is actually an "autumn weather" switch that clicks over on the 1st September and all of a sudden there's that freshness in the air.
I'm very much enjoying not constantly being too hot, but I think there's another few weeks at least until I stop whinging about the weather (then hopefully 4-6 weeks of bliss before I start bitching about being too cold.
The problem with this early Autumn weather is that the sun is still do darn HOT. So there you are, happily walking along the road in your lightweight jumper and trousers, protecting you from that chilly breeze. Then the breeze drops and BAM it's August again and you're feeling like a boil in the bag ready meal.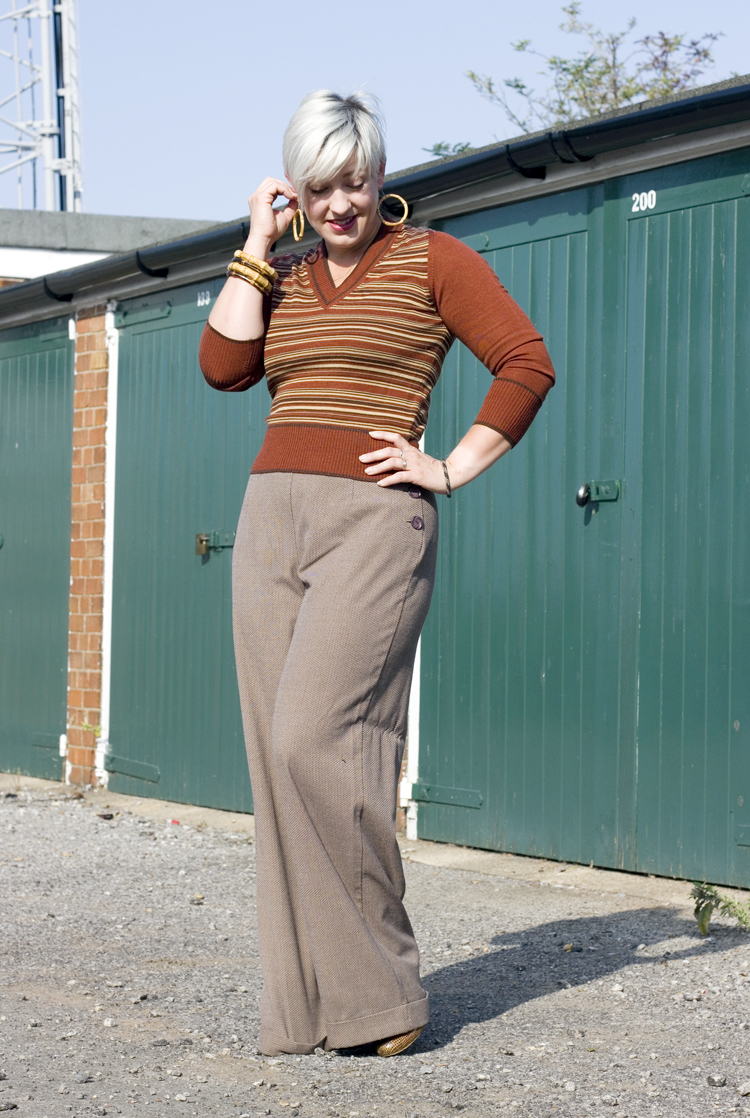 Or, of course, on the other side of things you are lounging in your sheltered back garden in a sun dress and sunglasses, but pop to the shops where there's a breeze and it's all goosebumps and chattering teeth.
A cardigan is obviously a seasonal life saver, and indeed that's how I spend most of September generally, in a dress and cardigan. Sometimes you just fancy a change, though, which was what prompted today's 70s vintage jumper and wide leg trousers outfit.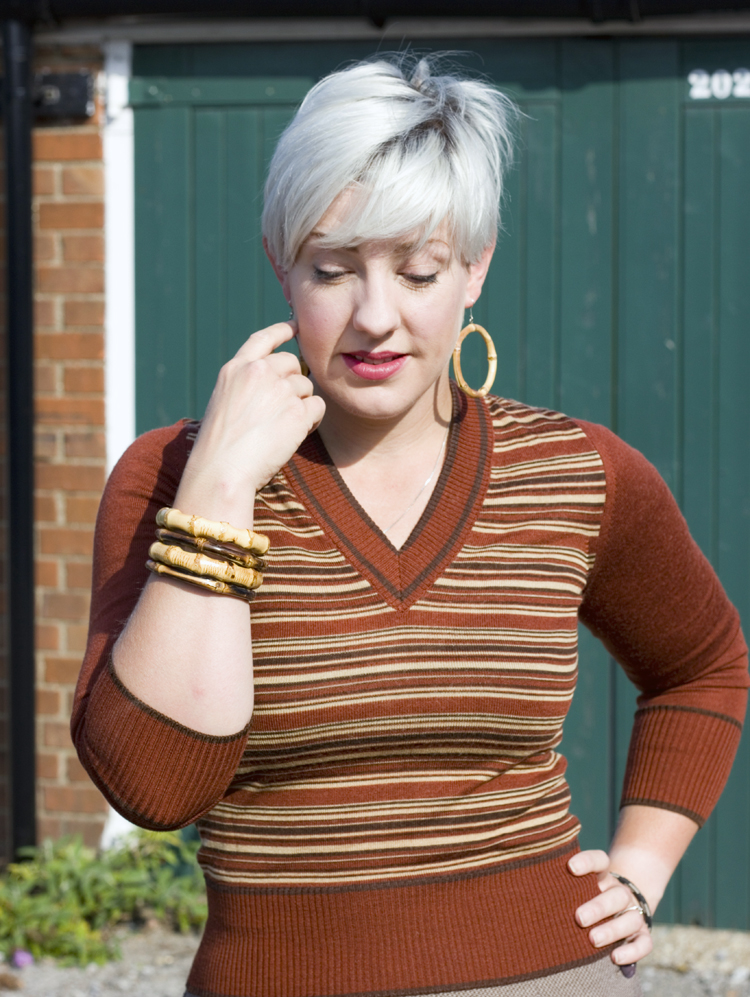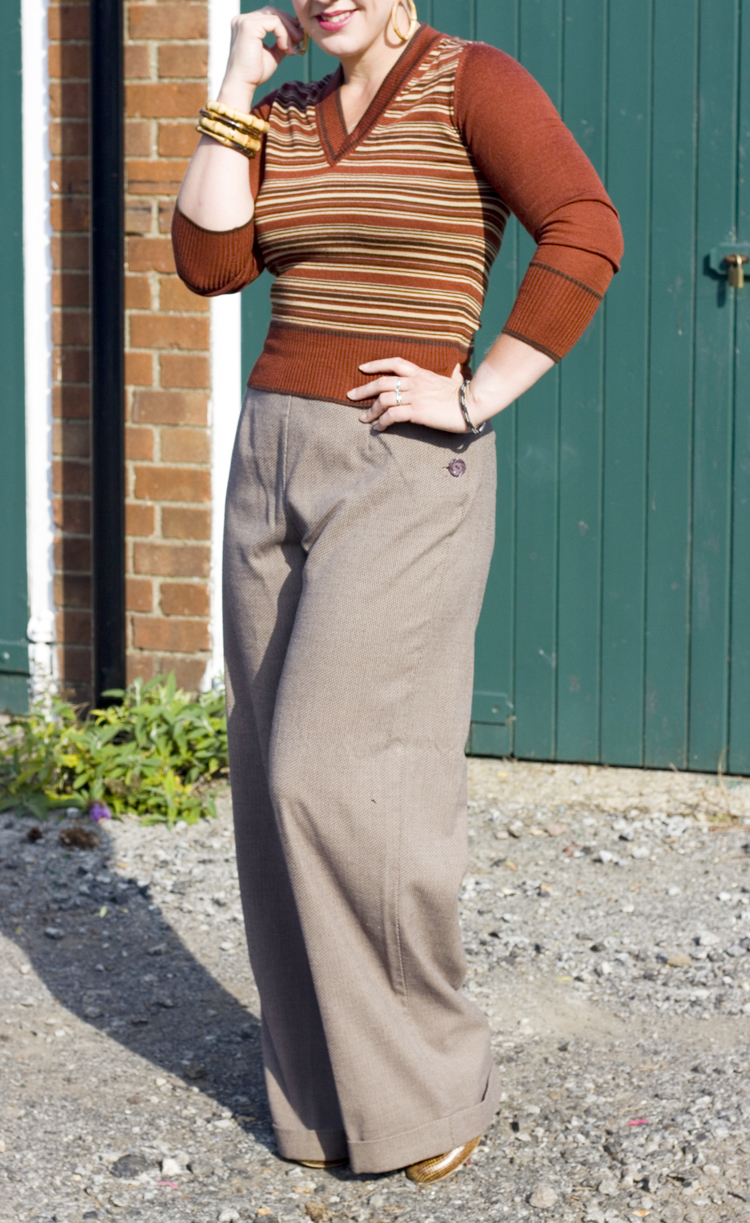 This is a favourite Autumn outfit, even though I am too lazy to sort out taking the trousers up and they make me look like I have no feet (and this is with 3″ heels. I have srsly short legs, I'm not making this up folks.).
I've been pinning lots of autumnal colours lately, which has given me an itching to wear them.  Only for me to discover I actually have very few of them in my wardrobe. Once again I am faced with a wardrobe full of cocktail frocks and life that demands more sensible tea dresses and chunky cardigans. If I ever get time I swear I will have that massive clear out I've been promising myself.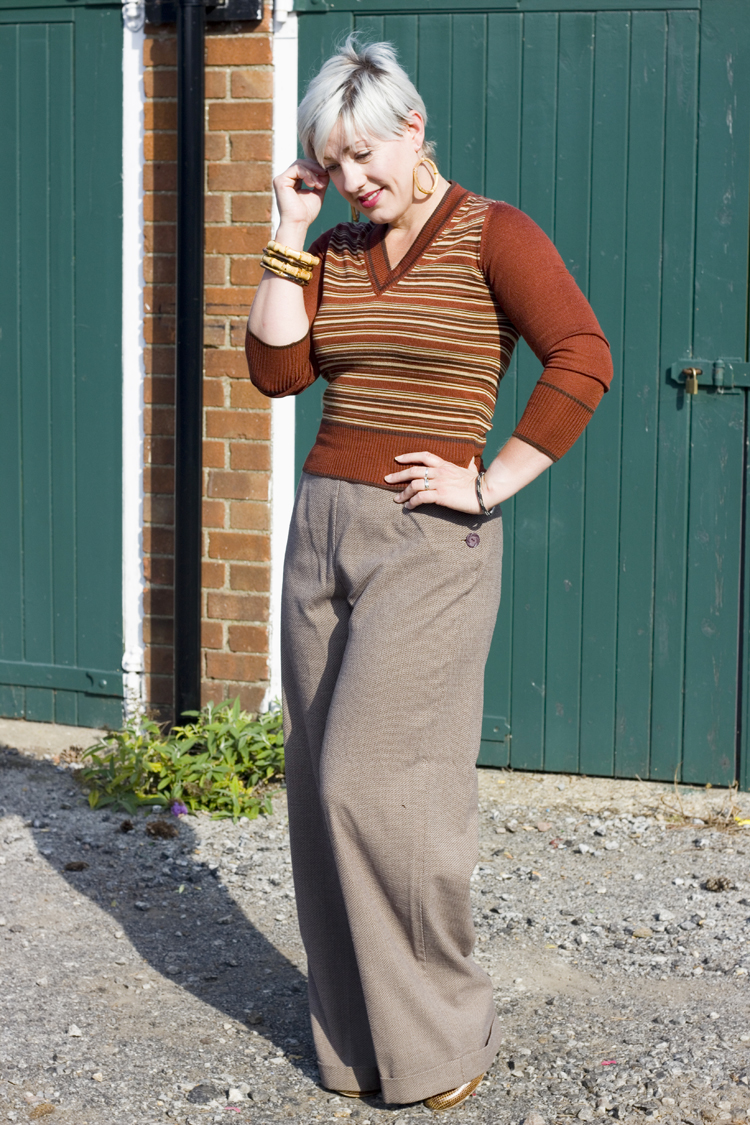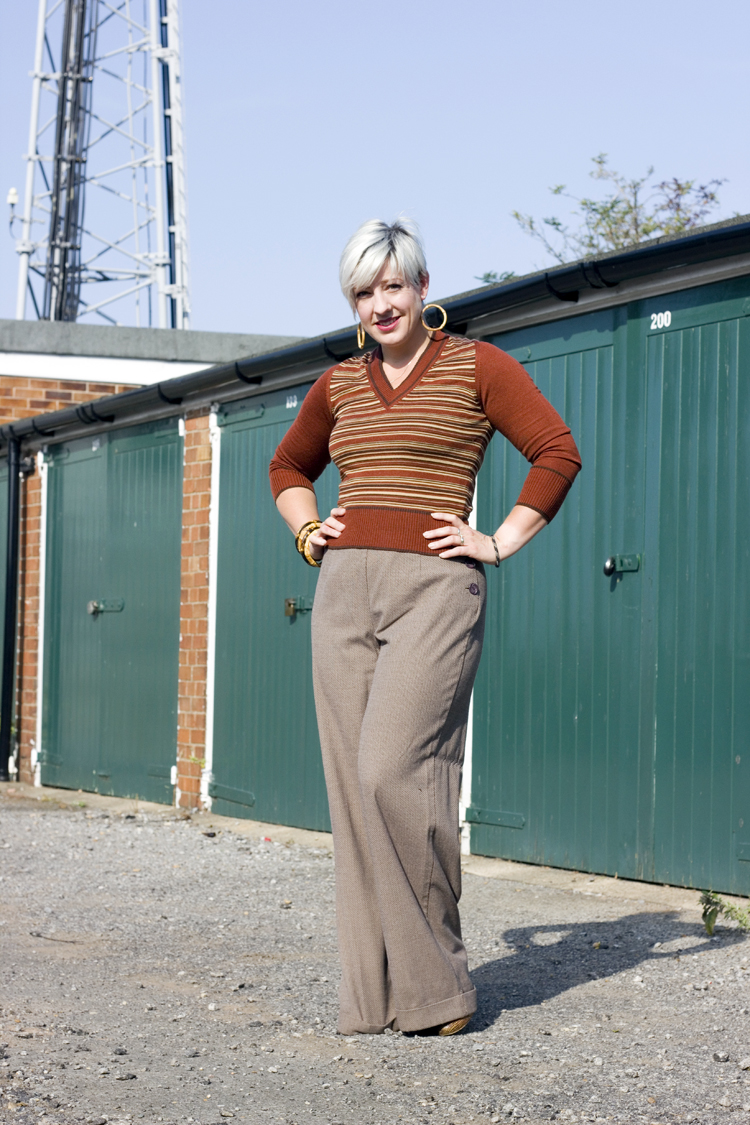 Life is feeling quite absurdly busy at the moment. I have training, and all my regular work, plus preparation for Norwich Cocktail Week which is drawing perilously close.
In fact, I have a rather yummy cocktail recipe coming tomorrow, that's perfect for these last hazy days of late summer. See you then!
♦ Jumper – Vintage ♦ Swing Trousers – Heyday (similar) ♦
♦ Shoes – Office (similar) ♦ Bamboo jewellery – Lady Lucks Boutique ♦