I went to all the effort to actually remember to take a photo wearing skates while I was at Roller Derby practice, then promptly forgot to actually write the blog post as we headed out to the pub in the afternoon.
So instead I'm writing this one early on Sunday morning.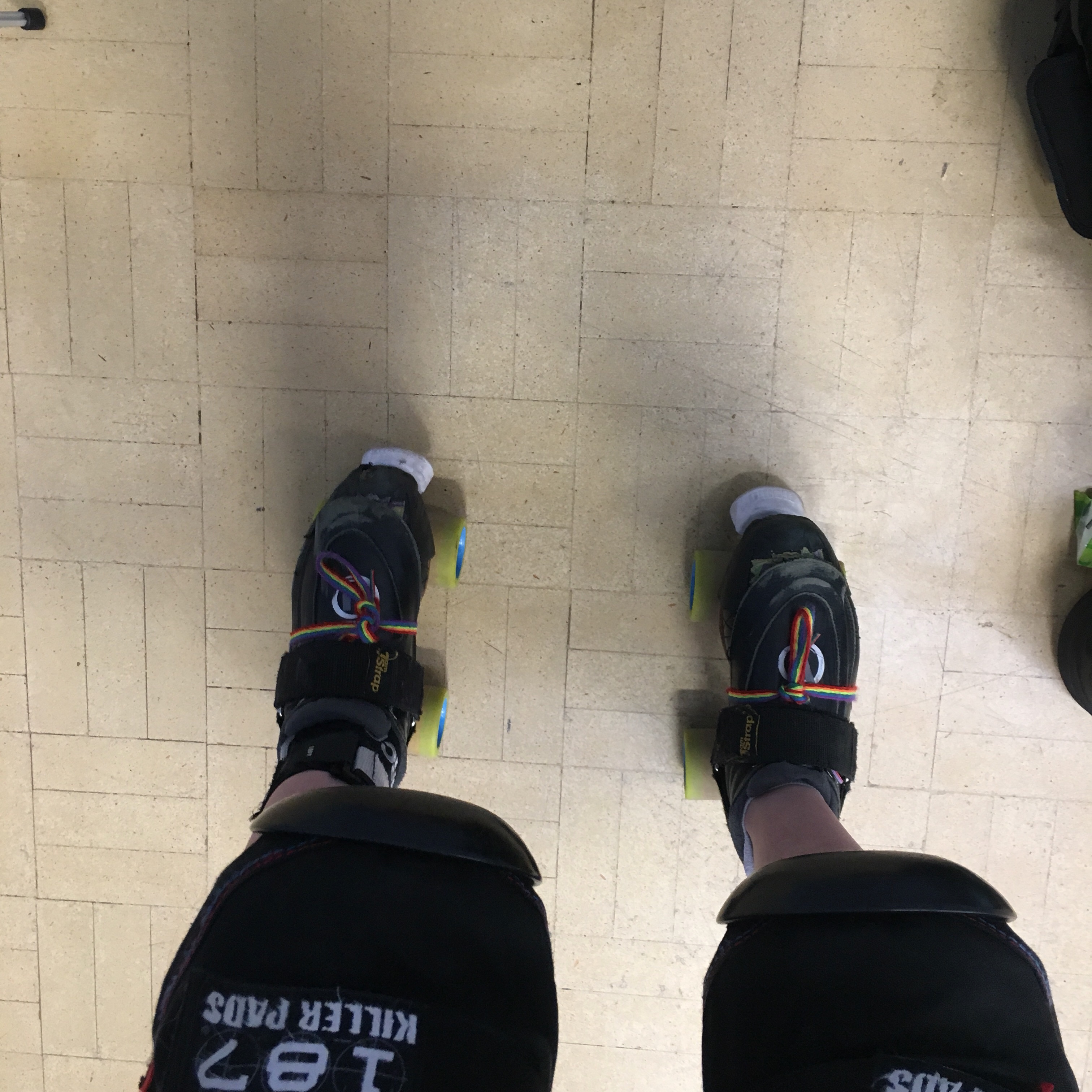 I earned my 500 points in about 50 minutes at practice. We were drilling start line strategies, which involved a lot of contact so I took my watch off as soon as I got the points.
Sadly my pingy hamstring was already playing me up and I felt like I had no power in my left leg and wasn't moving well, which was frustrating.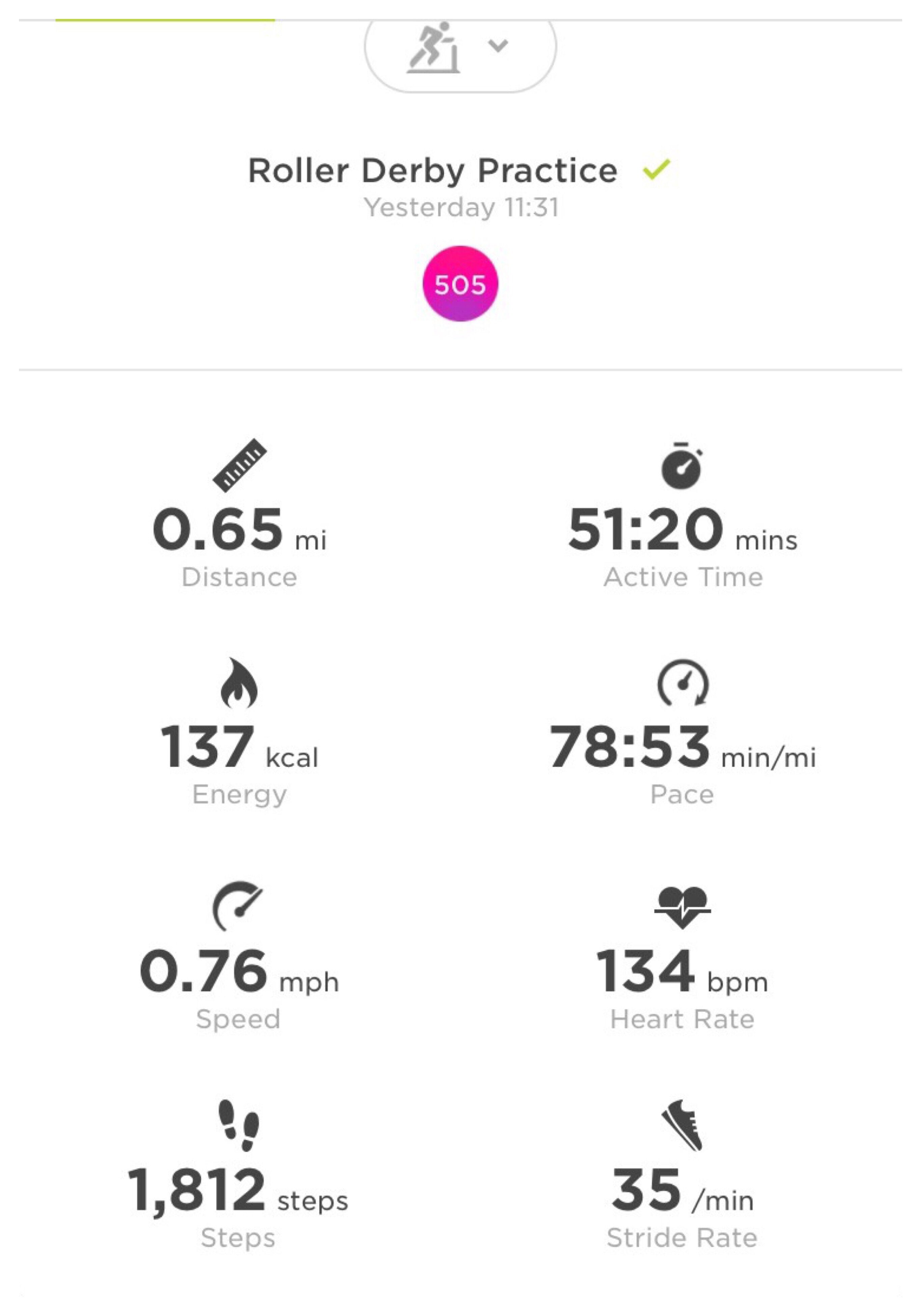 Later in the session we did speed laps, and I just couldn't get the under push from my left leg, and then it started to cramp up, so I dropped out and sulked about it for a bit.
Stupid leg.
It feels a lot better this morning. I still don't think I've done anything too terrible to it, I just need to rest it for a few days, so I'm going to attempt to earn today's points by walking!