Hi there, how is August treating you? I'm liking it a lot better than July so far, mostly because it's been cooler.
But enough about me, lets move on.  This month I've been sent a few nice things to try, and I've also splashed out on some nice things myself, so, today is my monthly round-up of all of my current favourite things.
My August favourites are: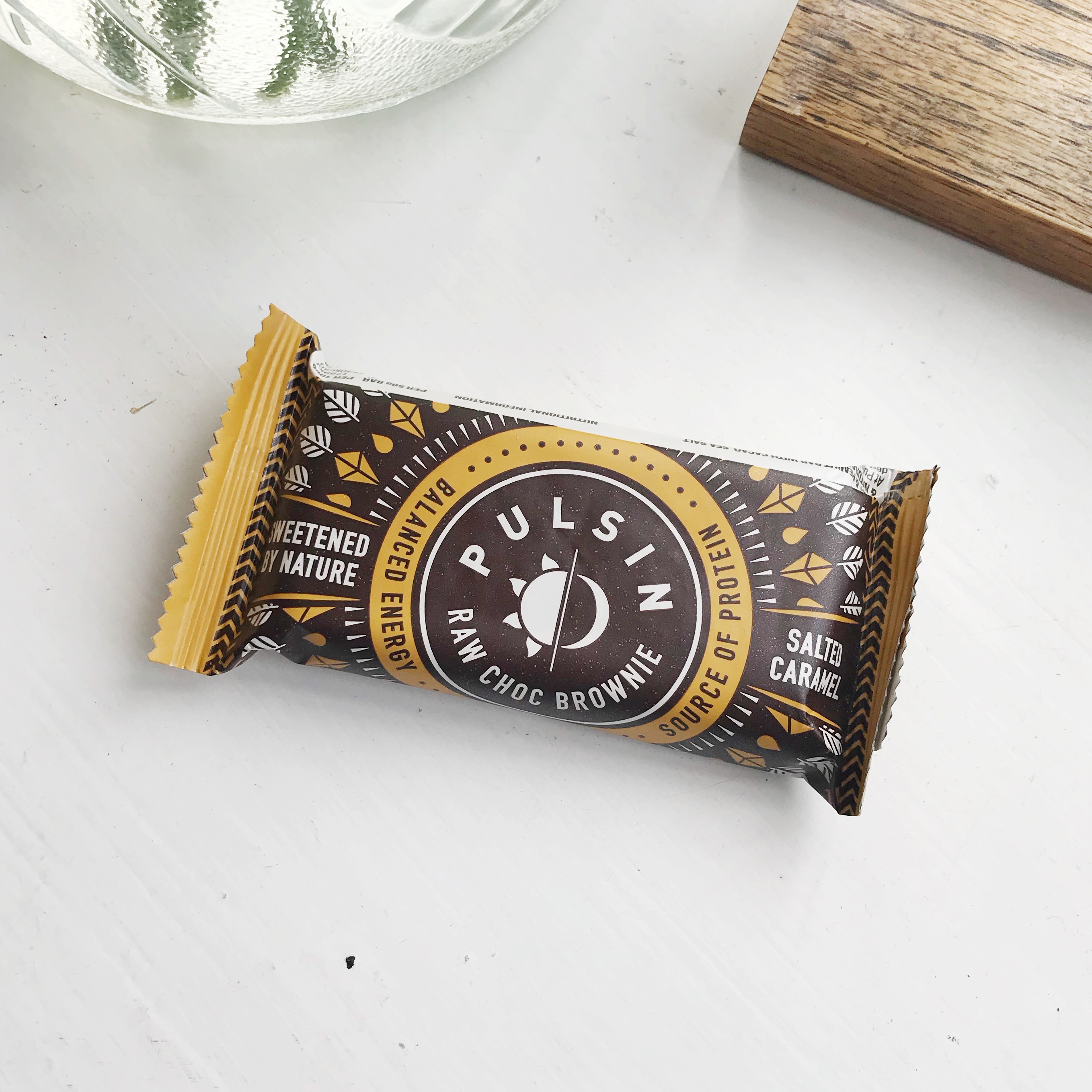 I got sent a couple of these, and I've had to track down a few more! They're vegan, gluten free, dairy free and basically just free of anything you might want them to be free of. Instead they are packed full of peanuts and dates with cacao and sea salt and super tasty.
Last month I mentioned I'd been taking snack bars to practice instead of a full meal, and these are great to switch it up, with 18g of carbs per bar they just give me enough of a boost to get me through the rest of the session.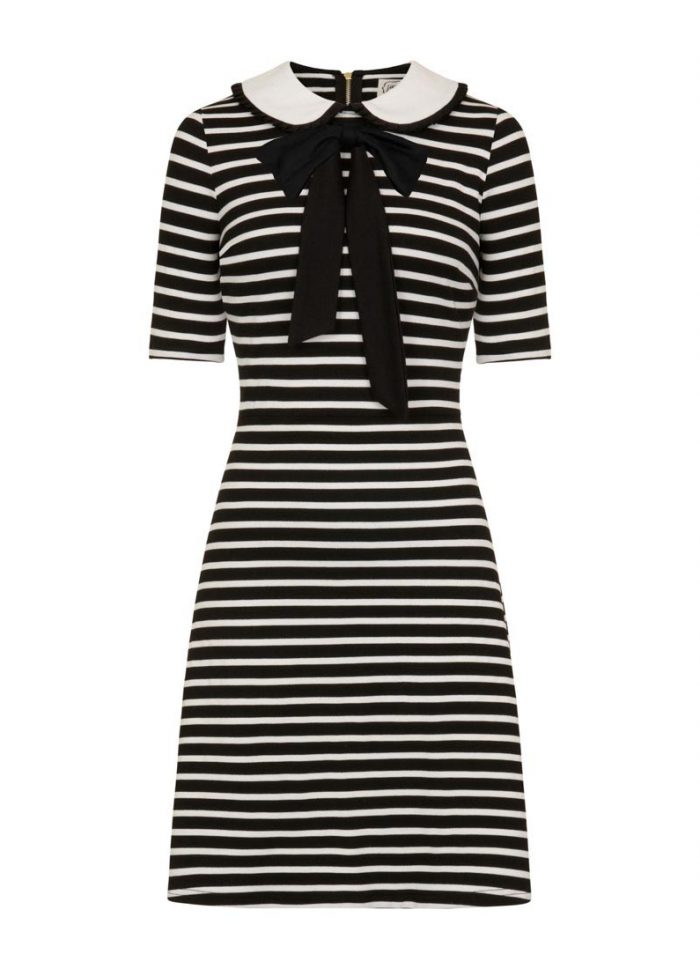 I don't buy full price clothes very often. I don't have a lot of disposable income, so when I buy clothes it's generally in the sale or second hand.
This month I made an exception for the Fritha dress. I'd been stalking this dress since around March and it had been out of stock in my size. Then they got it back in, so I immediately decided this was a totally valid use of a credit card and ordered it.
It is as gorgeous as I thought it would be, it's just a bit too warm to wear it right now. They also have it in navy and white stripes, so now I want those as well. I'm just hoping it doesn't go on sale before I get chance to wear it…..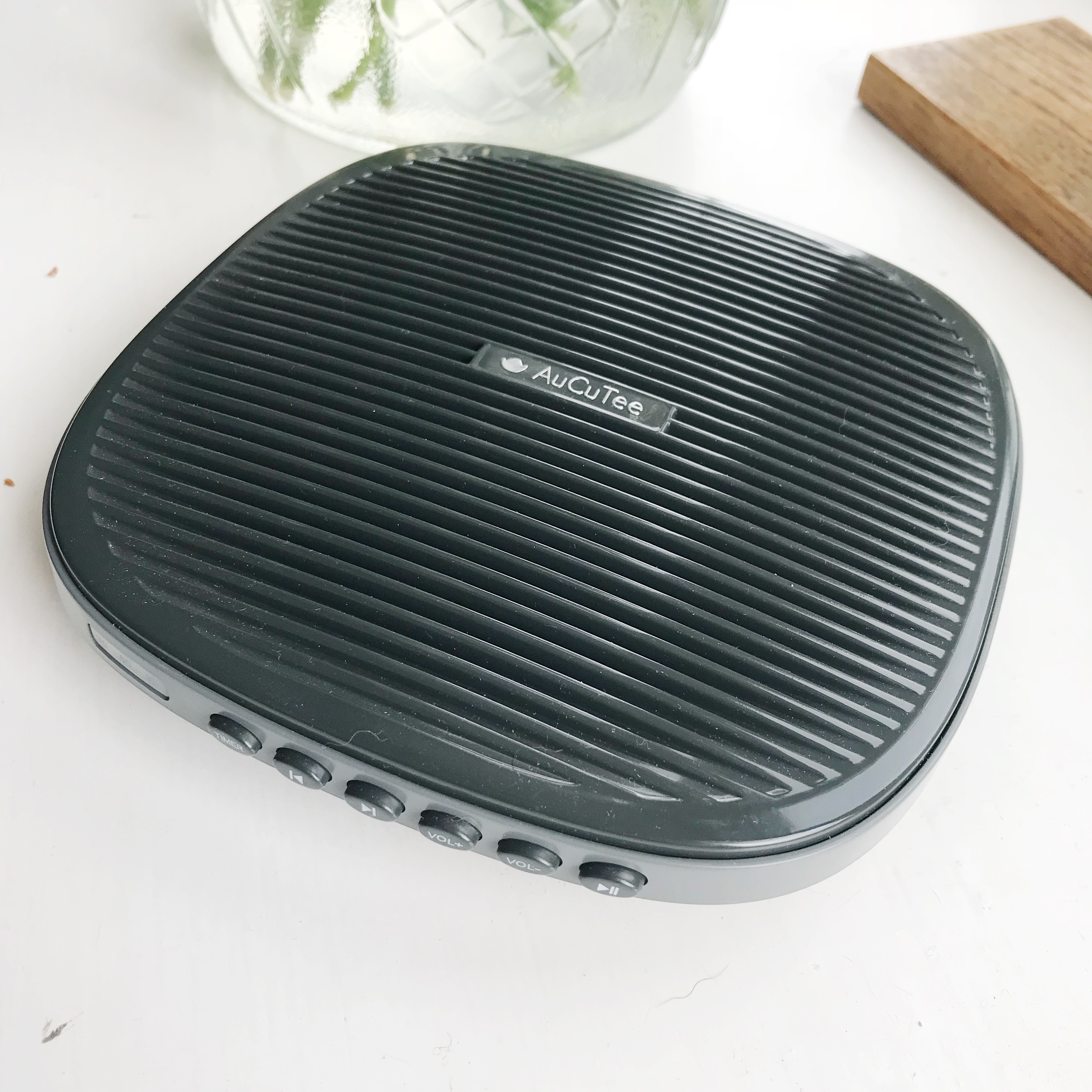 I've had to have noises when I go to sleep ever since I was in my early 20s. I used to leave the TV on. These days I wear headphones. I listen to podcasts, play Netflix and use noise generator apps and sleep story apps, but it's not always ideal. It's not recommended to use your phone before bed as the light from the screen can disturb your sleep, it's also a bit complicated if my phone needs charging as since the iPhone7 I can't use headphones and charge it at the same time!
AuCuTee asked me if I'd like to try their white noise generator out and it seemed like a great idea, so I gave it a go.
It's a relatively inexpensive unit (£25.99 on Amazon), doesn't take up too much space and has a sleek design that's inoffensive. It comes with a variety of pre-programmed sounds. White, pink and brown noise, as well as crackling fires, rain, thunderstorms and lullabies. It has a built in battery that lasts for up to 10 hours, so it doesn't need a plug socket, and you can also put it on a timer to play constantly, or switch off after 30, 60 or 90 minutes.
Some of the sounds are better than others, but overall I really love it. The timer function is great, and it's ideal if you want to keep your phone out of the way, or if you don't have a fancy high tech smart phone. Personally I've found it can be a little tricky to use with headphones as it needs to be quite close to the bed, but if you sleep alone, or your partner also likes nighttime noises this is a better alternative than using a phone. It's also great for keeping the dogs calm at bedtime or when we go out!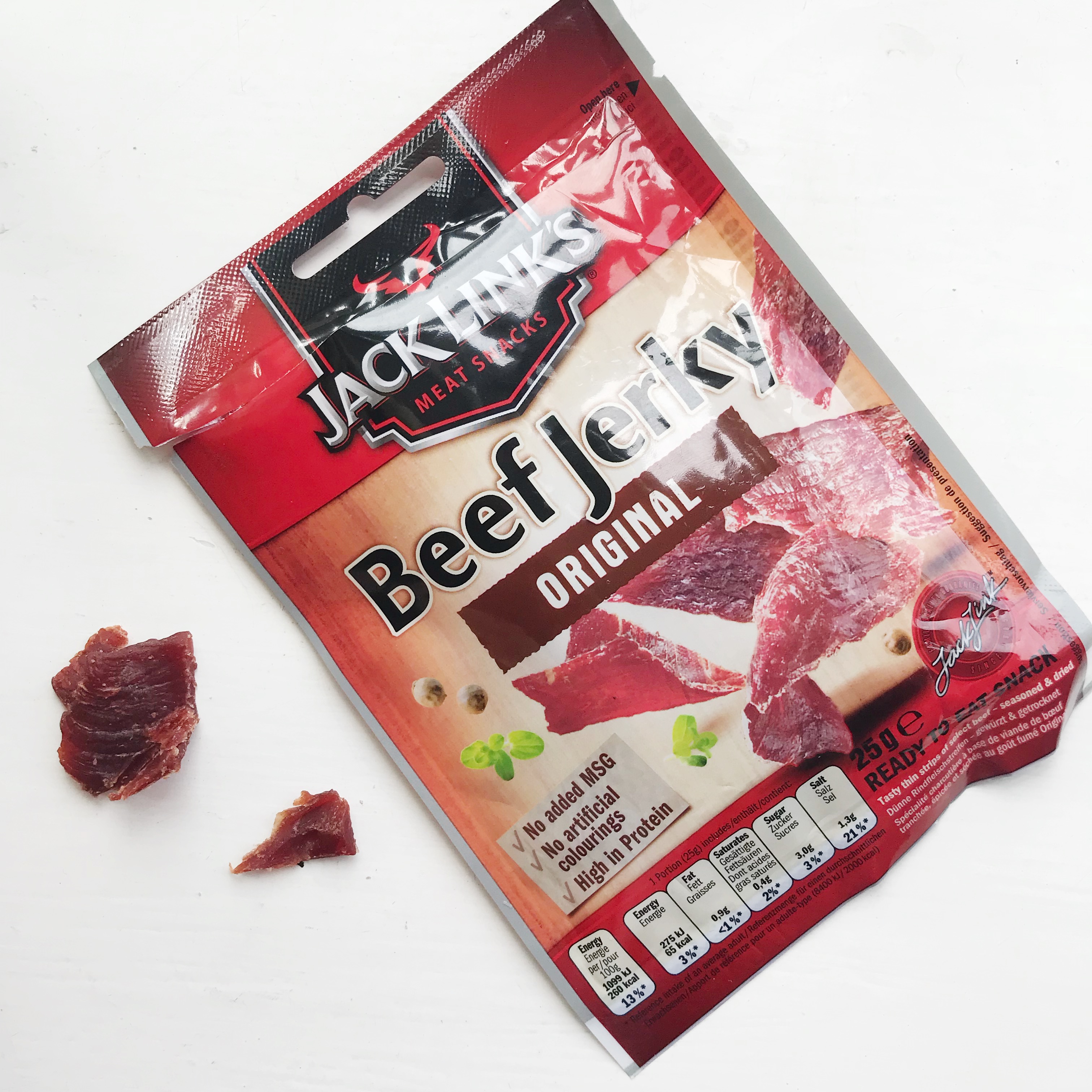 Because I am all about the snacks in August, I also got sent a few packets of Jack Link's beef jerky to try out.
Mr LLL is a huge jerky fan, so I was very popular. Jerky is a great high protein snack, it gives 10g of protein in a pack, with only 65 calories and less than 1g of fat. It's light and portable, so perfect for keeping in your bag for after a workout.
It is pretty high in salt, there's 1.3g in a pack against a daily total recommendation of 6g, so that's worth keeping an eye on, especially if you have High Blood Pressure, but as an occasional snack it's delicious!
Because I finally got around to watching it and it's just as brilliant as the first season.
I love that it's only half an hour an episode as well so I can binge watch to my hearts content and it doesn't eat up my entire life.
I mentioned this in a previous post when I finally cracked and bought some stuff from Poundlands Monochrome and Metallic Stationary range.
Stationary so often gets knocked about when it's carried around, or lost, so I very much like paying £1 an item!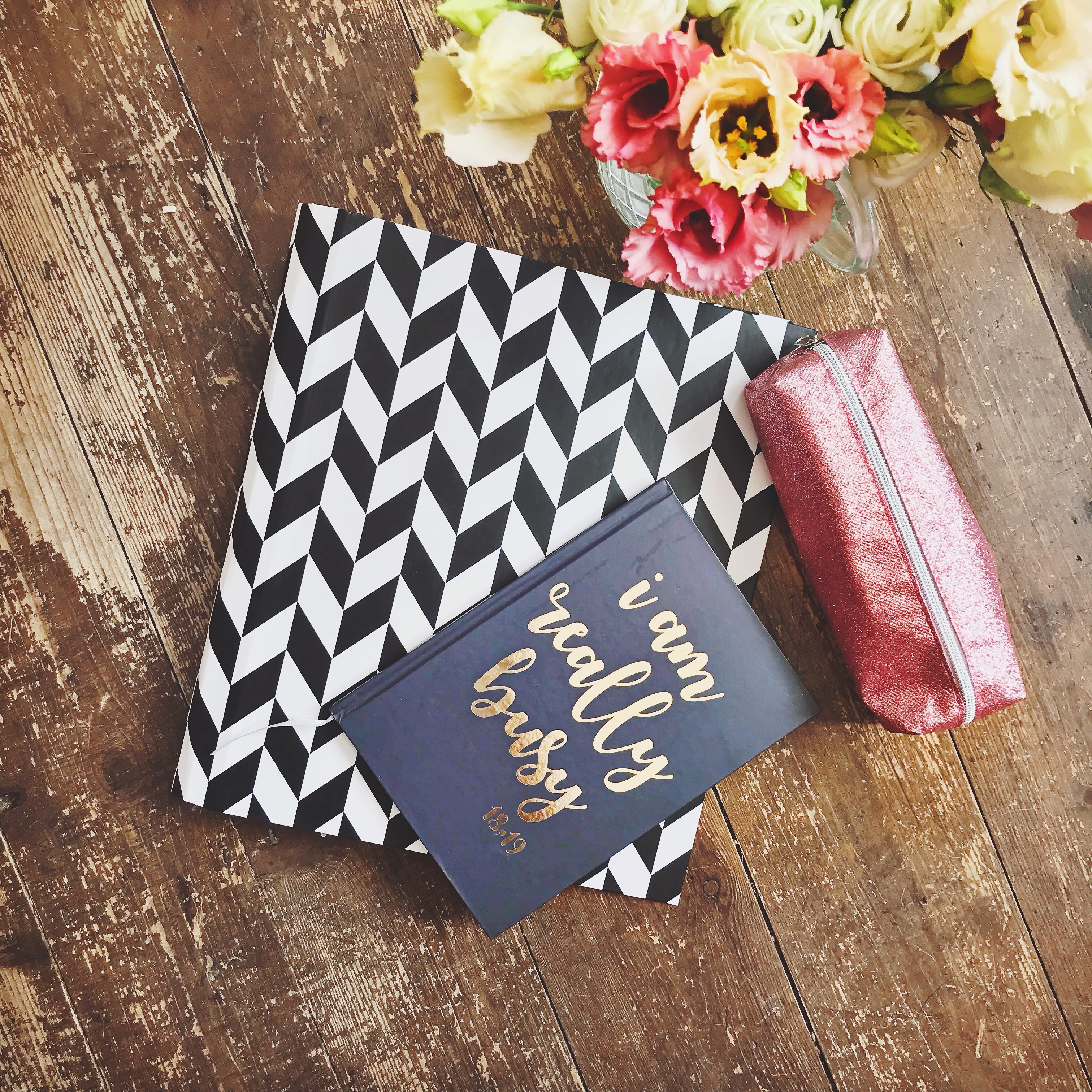 And there ends my August favourites!
Click the titles to shop away!