Hello there! I hope you're having lovely Sundays?
The unseasonally warm weather we've had over the last few days seems to have been replaced by something a little more Autumnal today. I don't mind though. Autumn is definitely my favourite season weatherwise. Right until it starts raining anyway.
The rest of today's plans include a trip to the vet because Peppa fell off the sofa and we think she's hurt her leg, she's walking fine, but struggling with steps and jumping, so we just want to get it checked out.
After that, who knows? I have an assignment for my PT course to finish off, or maybe I'll watch Netflix and eat chocolate? But before I do any of that, this week I……
Couldn't walk for 3 days
On Monday I told you all about how I ran the Marriotts Way 10k in actually a not unrespectable time (for me) after not having run a single step for a whole month AND being blind in one eye and my running watch having no battery.
What I didn't tell you is that from Mon-Weds last week I could barely walk. My glutes, hamstrings, calves and even the soles of my feet hurt. THE SOLES OF MY FEET!
It was agony, and I learned a valuable lesson about why we train for things and don't just leap up and run 10ks with no training.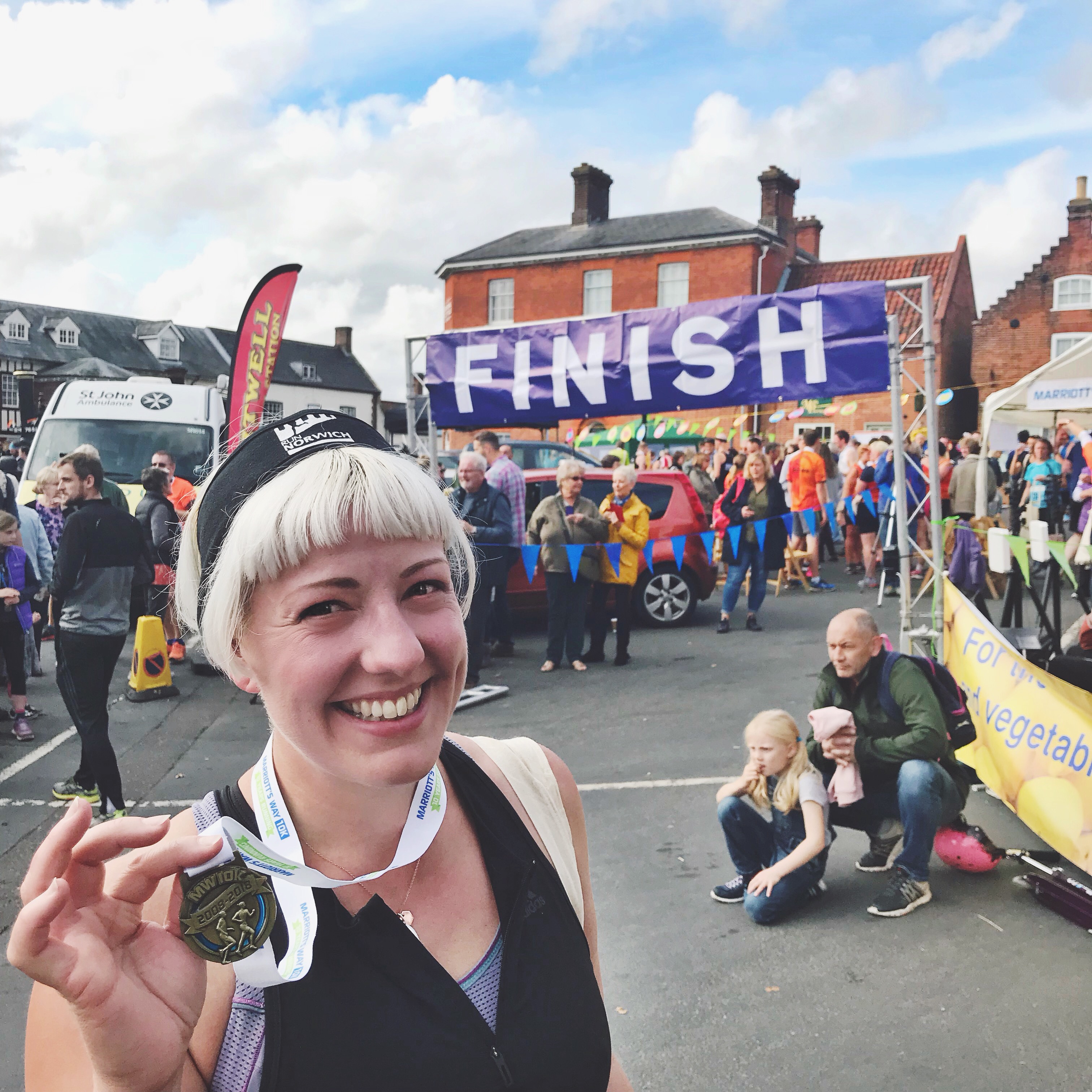 Took myself out for lunch
Because I'm worth it. I needed a bit of a break, so on Wednesday afternoon I took the afternoon off and took myself to Wetherspoons for lunch. Wetherspoons is a good place to eat alone because you can use the app to get table service without running the risk of ordering your food and then coming back and finding someone else sitting at your table.
I spent a lovely hour reading a book and then went home and decided to rearrange the dining room, which was harder work than I expected and I immediately regretted starting. Still, it's done now and looks much better, we just need to get rid of some extraneous furniture, oh, and sand the floor and paint the walls. Waaah!
By the way, Wetherspoons Halloumi fries are YUM!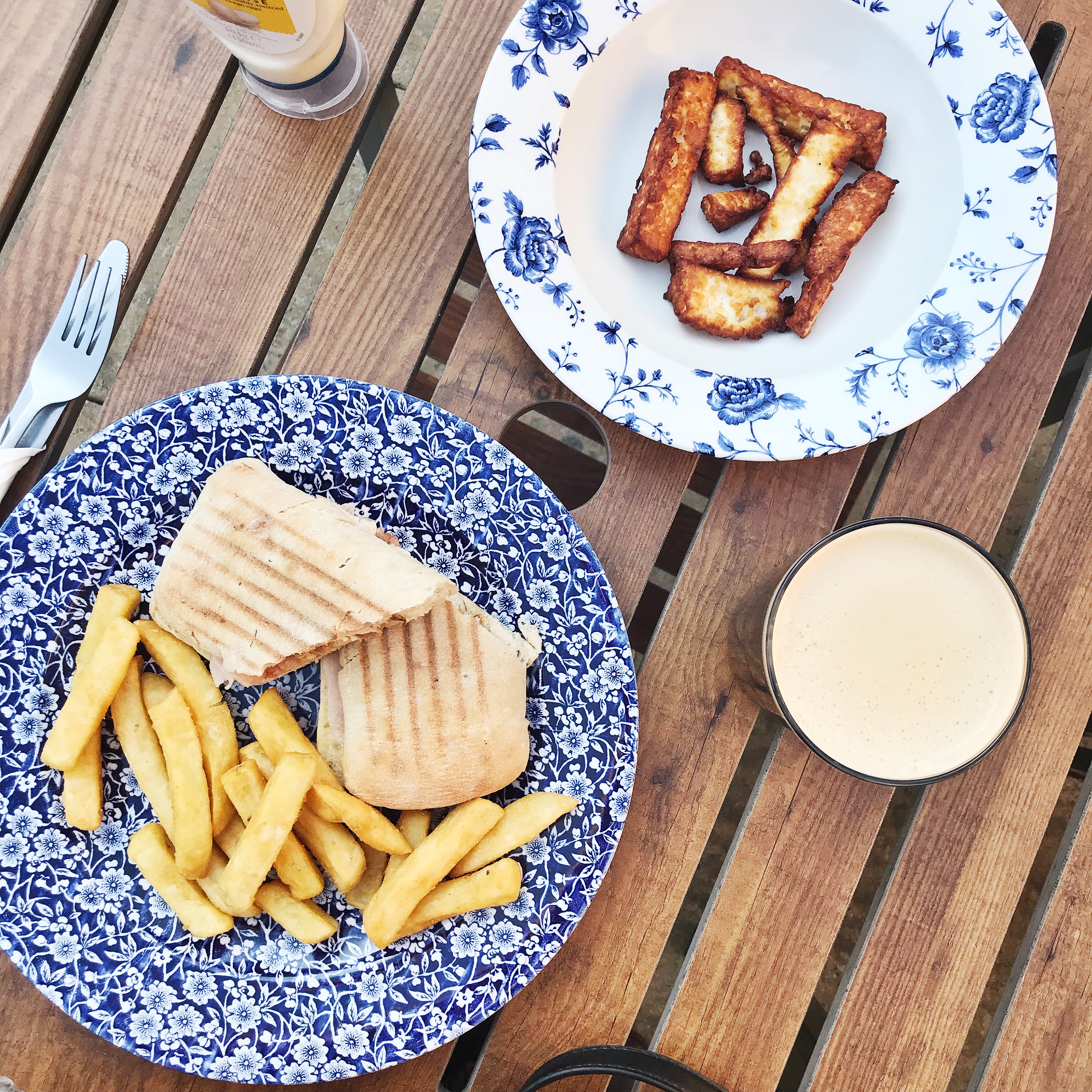 Climbed a big glowing wall
My Roller Derby team, the Norfolk Brawds, have been spending our last few training sessions doing something a little different. On Thursday night it was climbing at Gravity Norwich.
Climbing sessions last 40 minutes, which didn't seem long, until we'd been there 10 minutes and I was entirely knackered.
I've never been climbing before and I actually really enjoyed it. I'm not a fan of heights, but as long as I was facing the wall I didn't really notice how far down it was. One corner wall I tried to shimmy up backwards and had a total freak out, but other than that I made it to the top of all the walls. I was kinda proud of myself and I'd love to go back and give it another go!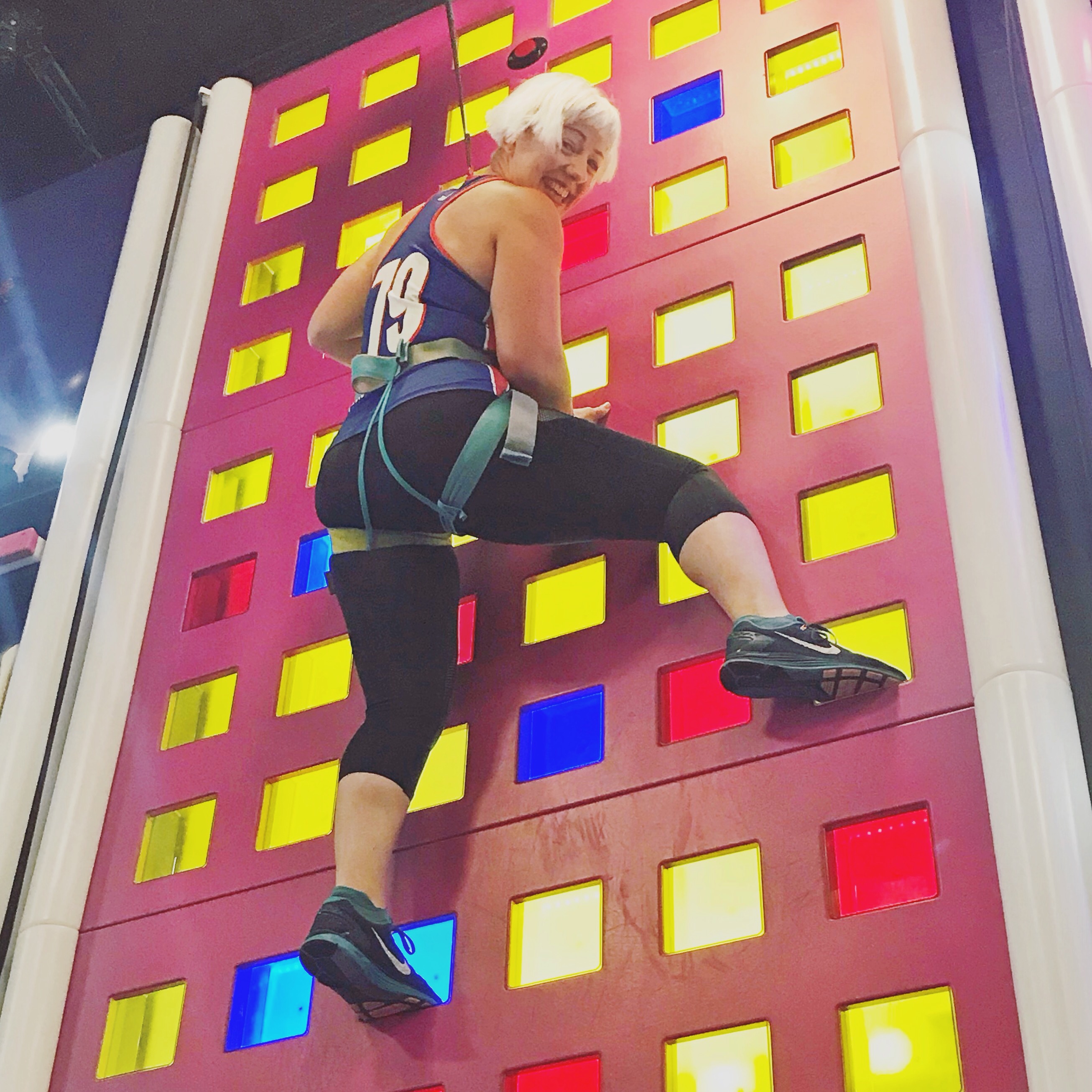 Bought Novelty Pug Outfits
So, this week we went to Pets at Home, we were definitely only going to buy dentastix, but then there were novelty pet outfits so we ended up coming home with a Christmas bobble hat with spaces for ears and an Elf bandana.
I'm afraid you're going to have to wait till Christmas for pictures of Pugs in fancy dress, but we also bought a chew toy shaped like a doughnut and that looks pretty cute on Waldo too.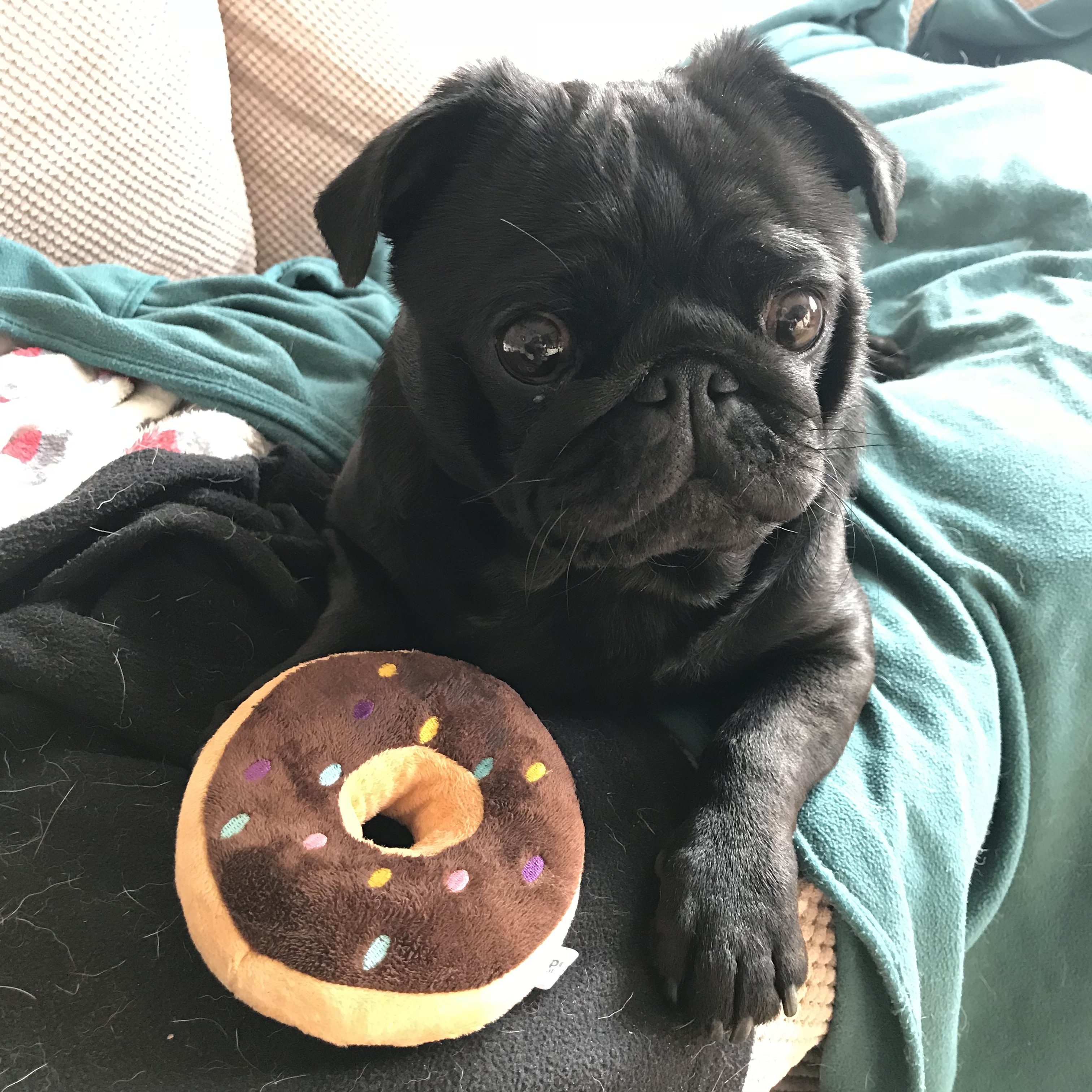 Discovered I am not naturally graceful
Ok, I pretty much knew this already. After 5 years playing Roller Derby I still skate like a toddler learning to walk, but on Saturday afternoon we spent some of our practice session learning some artistic skating moves, and much as I wanted to look like a beautiful ballerina, well, I just didn't, ok.
We did make a pretty awesome video of our incredibleness though.
And that was another week in my life!
How was your week?