This post has been a long time coming! My partnership with Artelac actually started around the same time as lockdown, but then, you know the apocalypse happened and getting to this point took a loooong time. However, that does mean that there's a good 3 months of experience behind the review you're about to read, so that's the up side!
I'll start with a little bit of information about my eyes. Which I'm sure is something you've always wondered about. For years I've been wearing long wear contact lenses; the sort you're allowed to sleep in and wear constantly for up to a month; but over the last year or so I've been finding that my eyes were getting very dry and sore. I switched to daily disposables, but generally I can still only wear them for around 5 hours or so before my eyes get very sore and tired and I have to switch back to glasses. This has been quite frustrating if, for instance, I want to wear my contact lenses for early morning clients, or to go for a run (I hate running in glasses) and then wear them out in the evening.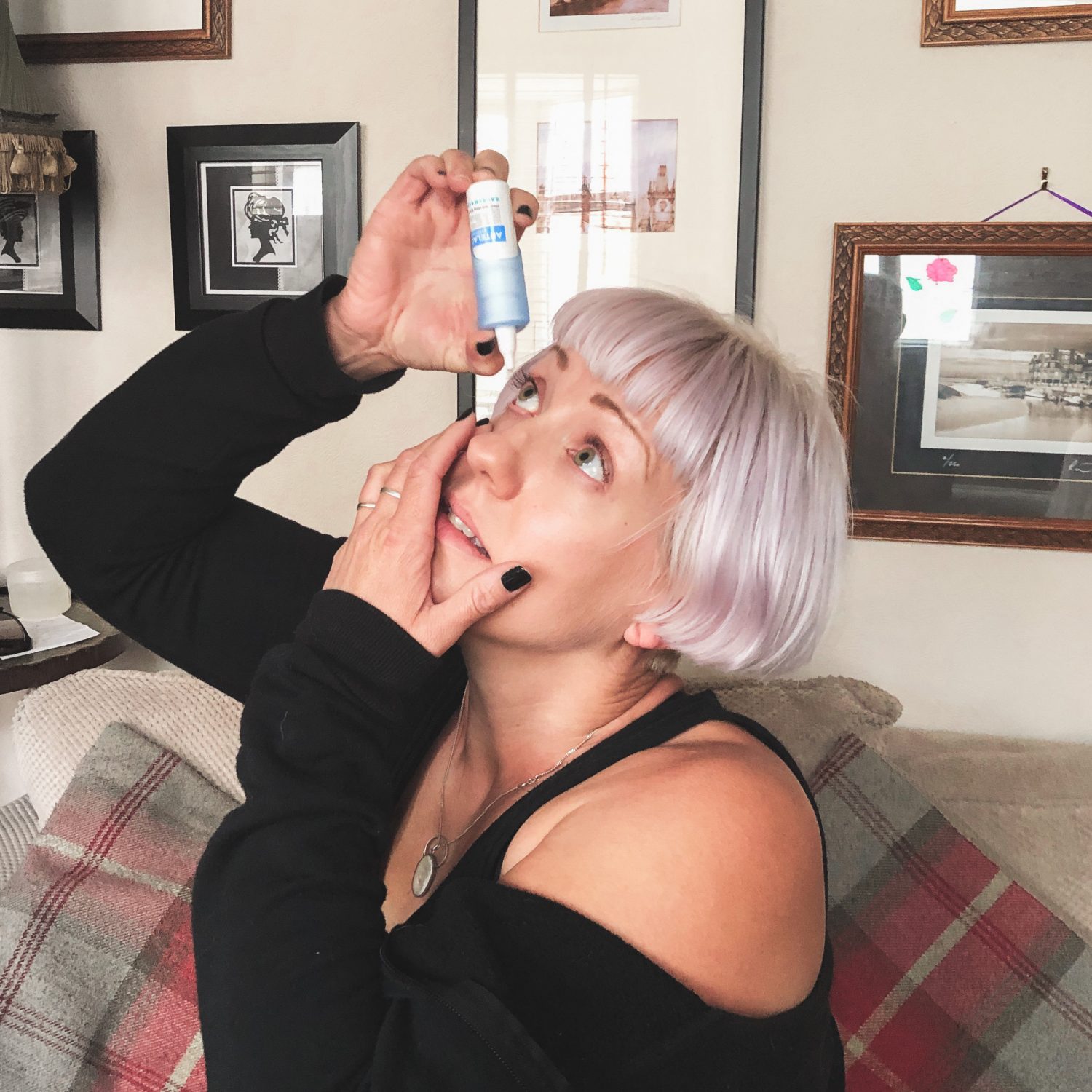 I spend a large chunk of my day working on a computer, I suffer from hayfever and work outdoors for the rest of the day. Basically my poor eyes take a lot, so I was very pleased to take on this partnership with Artelac over the last few months.
About Artelac
Artelac is a new, three-strong range of preservative-free eye drops to help relieve, protect and hydrate dry and irritated eyes. Artelac Every Day, Artelac Protect and Artelac Night, have been expertly created by specialists to provide a trusted quick-fix to common dry eye symptoms including gritty, itchy and sore eyes.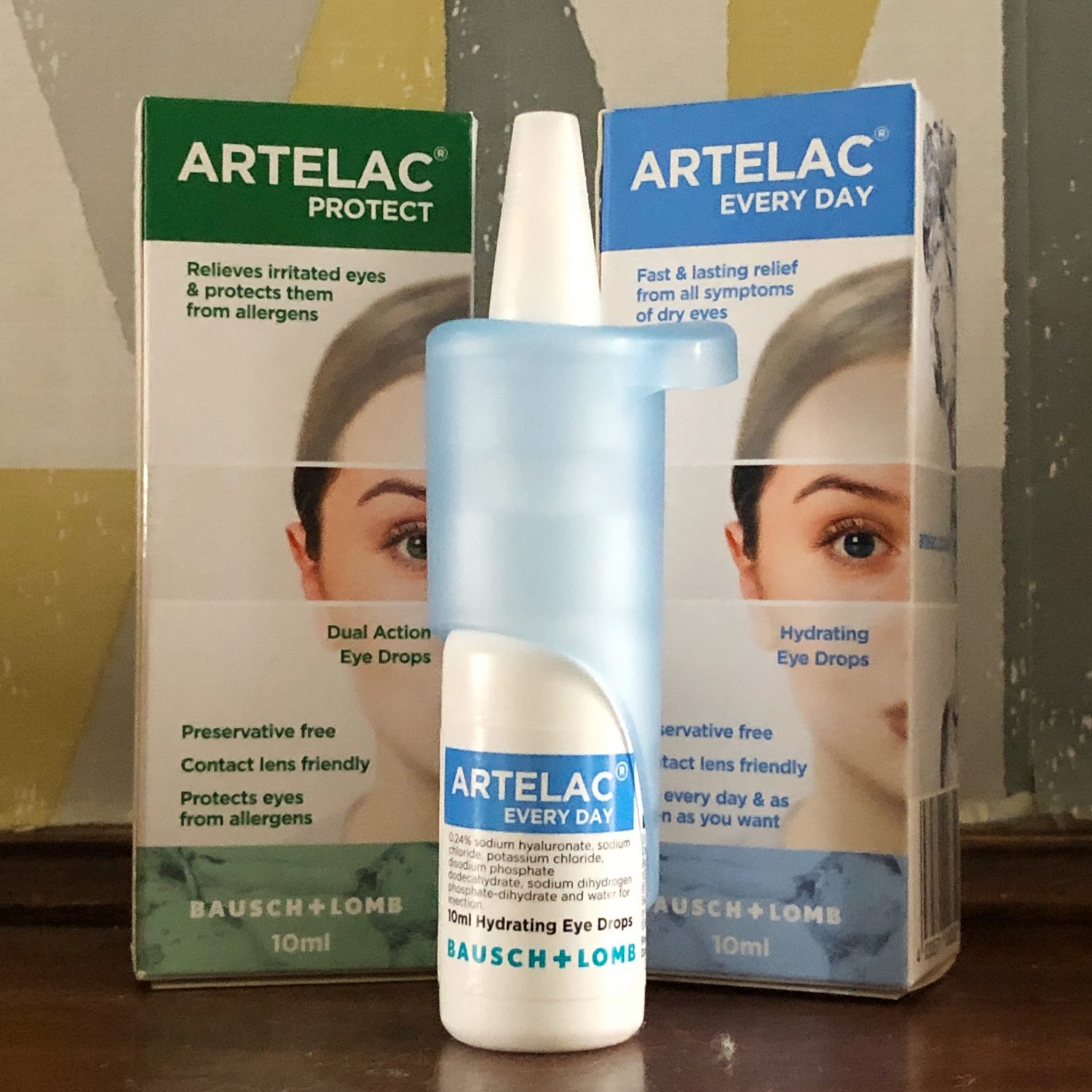 I tried out Artelac Every Day and Artelac Protect, both of which contain sodium hyaluronate, a natural moisturiser, and are suitable to use with all types of contact lenses. They are uniquely formulated to refresh and calm the eyes. Artelac Protect also reinforces the eyes' natural barrier against allergens, so I was using this one a lot over the summer. It contains Ectoin, a 100% natural molecule, with cell-protective and anti-inflammatory properties.
Artelac Night (which I haven't tried) supports all three layers of the tear film and provides long-lasting moisturisation during sleep.
My Experience
I was *really* excited by the Artelac Protect eyedrops. Most of the medicated products available for Hayfever aren't compatible with contact lenses, which means most Summers I just have to deal with the sore eyes. As Artelac Protect is contact lens friendly and designed just to help reinforce your eyes own natural protection against allergens it meant that this year I didn't have to suffer. They can be used as often as you like, which meant that I could pop them in my handbag and use them whenever my eyes got really sore. Especially useful once I was back at work, and working outdoors in June.
The Artelac Every Day I have been using more over August once my Hayfever started to wane. As Lockdown has eased I've actually been going out in the evenings occasionally *gasp* so I want to wear my contact lenses both for work in the morning and for socially distanced pub visits. I've actually been putting the eye drops in first thing in the morning when I put the lenses in as I find that it helps settle them in. Then I take it out with me during the day, so I don't have to worry about sore and tired eyes later on.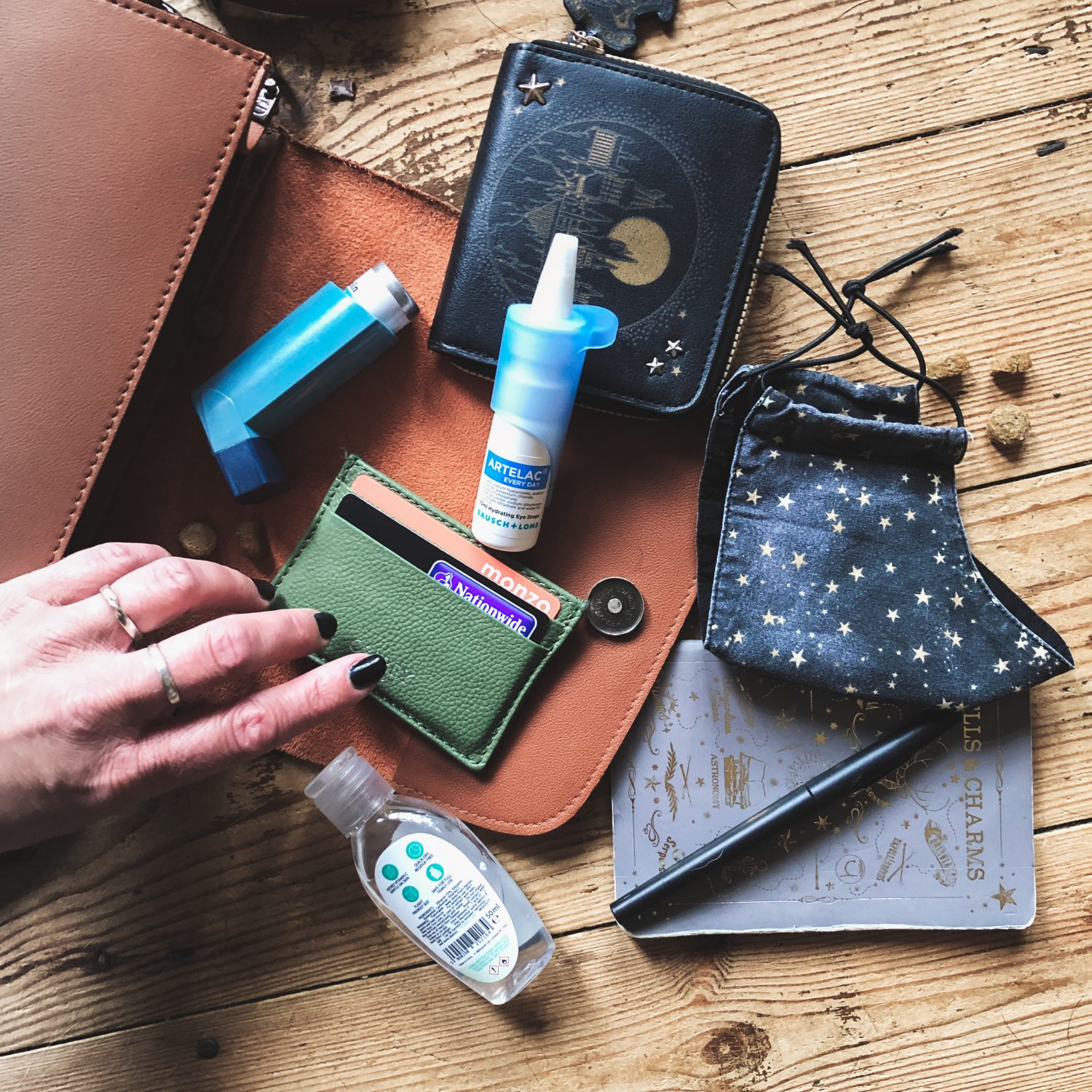 I've added several new thing to my handbag essentials over the last 6 months, a face mask and hand sanitiser weren't something I particularly WANTED to be something I couldn't leave the house without, but I'm not sorry that the Artelac Eyedrops have made it into my bag.
The Details
Artelac Every Day is priced at £9.99, Artelac Protect is priced at £12.99 and Artelac Night is priced at £10.99 – all available on Amazon and Superdrug.com. For more information visit www.artelac.co.uk.
This is a sponsored post and the products were gifted to me as part of my partnership with Artelac. All opinions are my own.
Related