Oh hey there! How've you been? The months have flown by and I'm finding my way back to whatever normal even looks like any more. So I thought this Spring outfit post with Very was a good chance to pop in for a catch up. On health, on life, on blogging and on my new everyday outfit that is perfect for dog walking and eating porridge in the park. Seamless segue, I'm sure you'll agree.
If you make it to the end you'll also find the new home of my weekly updates!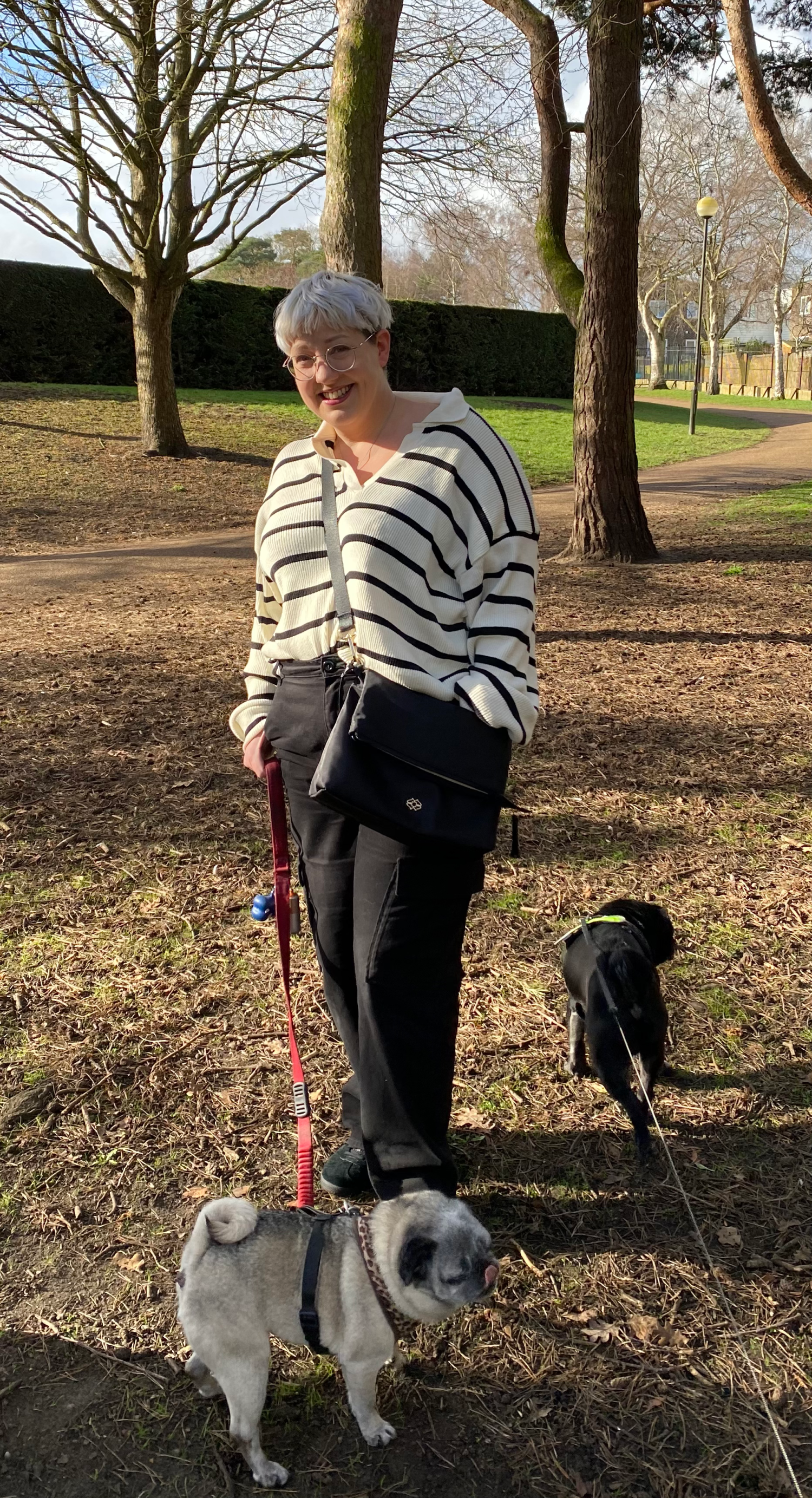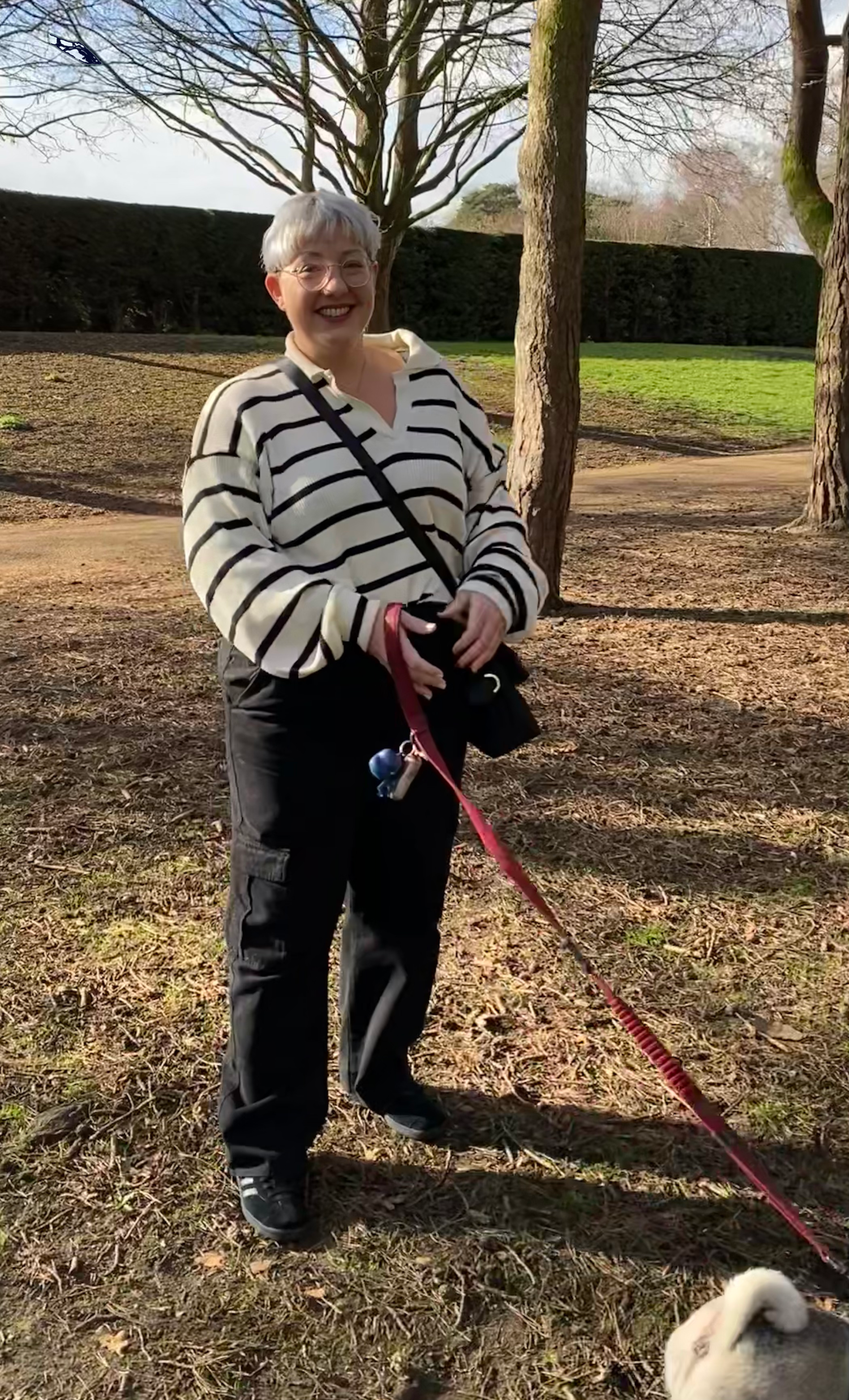 The focus of this post is "Every Day Fashion" and that's something I've been reinventing over the last year. It's odd to start again with a pretty much completely empty wardrobe and I'm trying to make sure the pieces I add are considered and actually fit into my life. I worked with Very last year, and when they got in touch this year it gave me a great opportunity to fill some gaps that have been making themselves known as Spring arrives.
It's lovely to have some gorgeous frocks, and I own some fabulous vegan leather trousers, but most of my life is made up of walking the Pugs, breakfasts in the park and other similar adventures. So what I really needed was these sensible Cargo pants from New Look and the most absurdly comfy but lightweight jumper from River Island. I don't usually wear so much baggy stuff together, but this jumper has proved to work just as well with leggings, and those of you who follow me on instagram will have seen me rocking the cargo trousers with a leopard print body to get a haircut.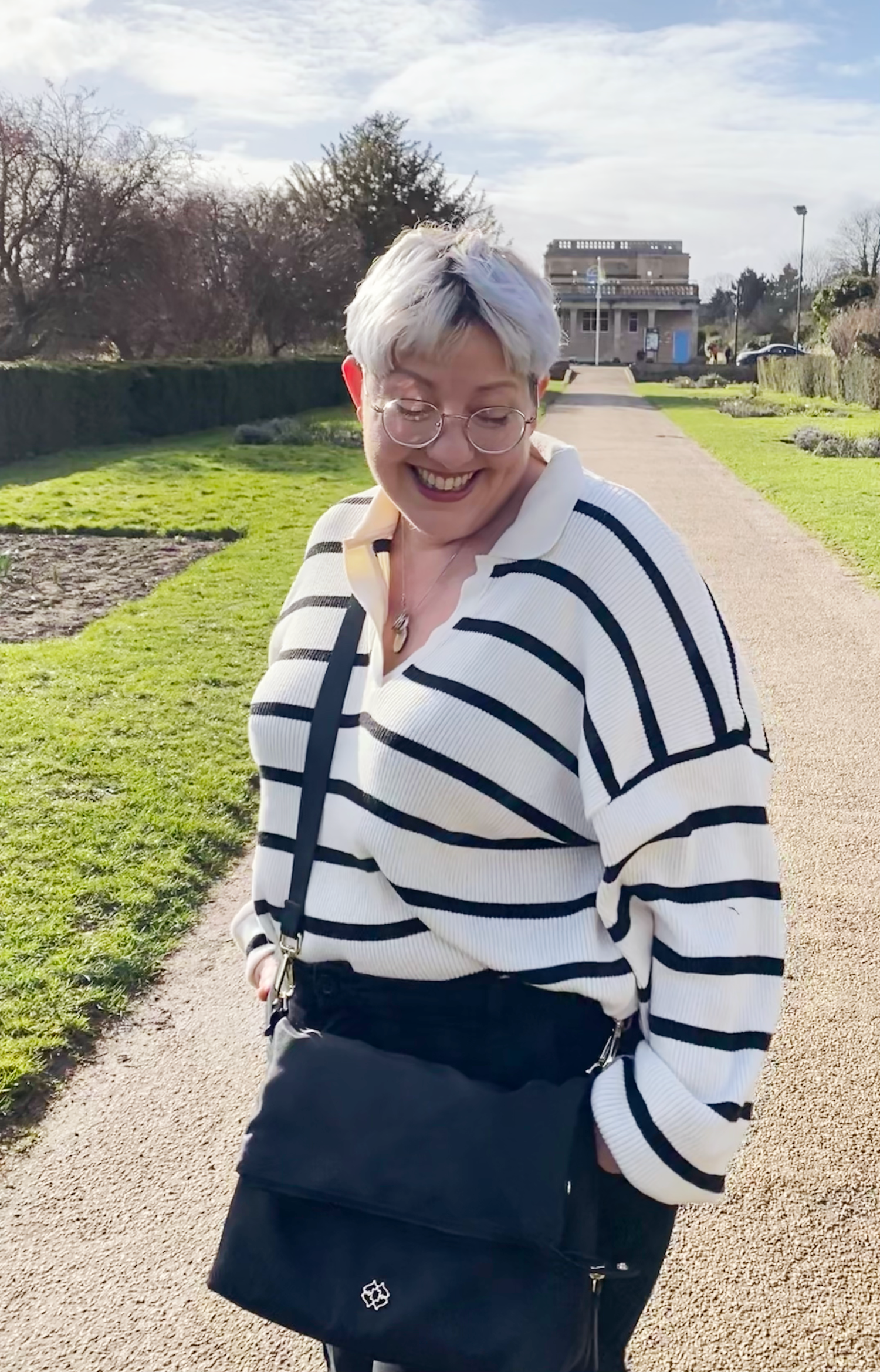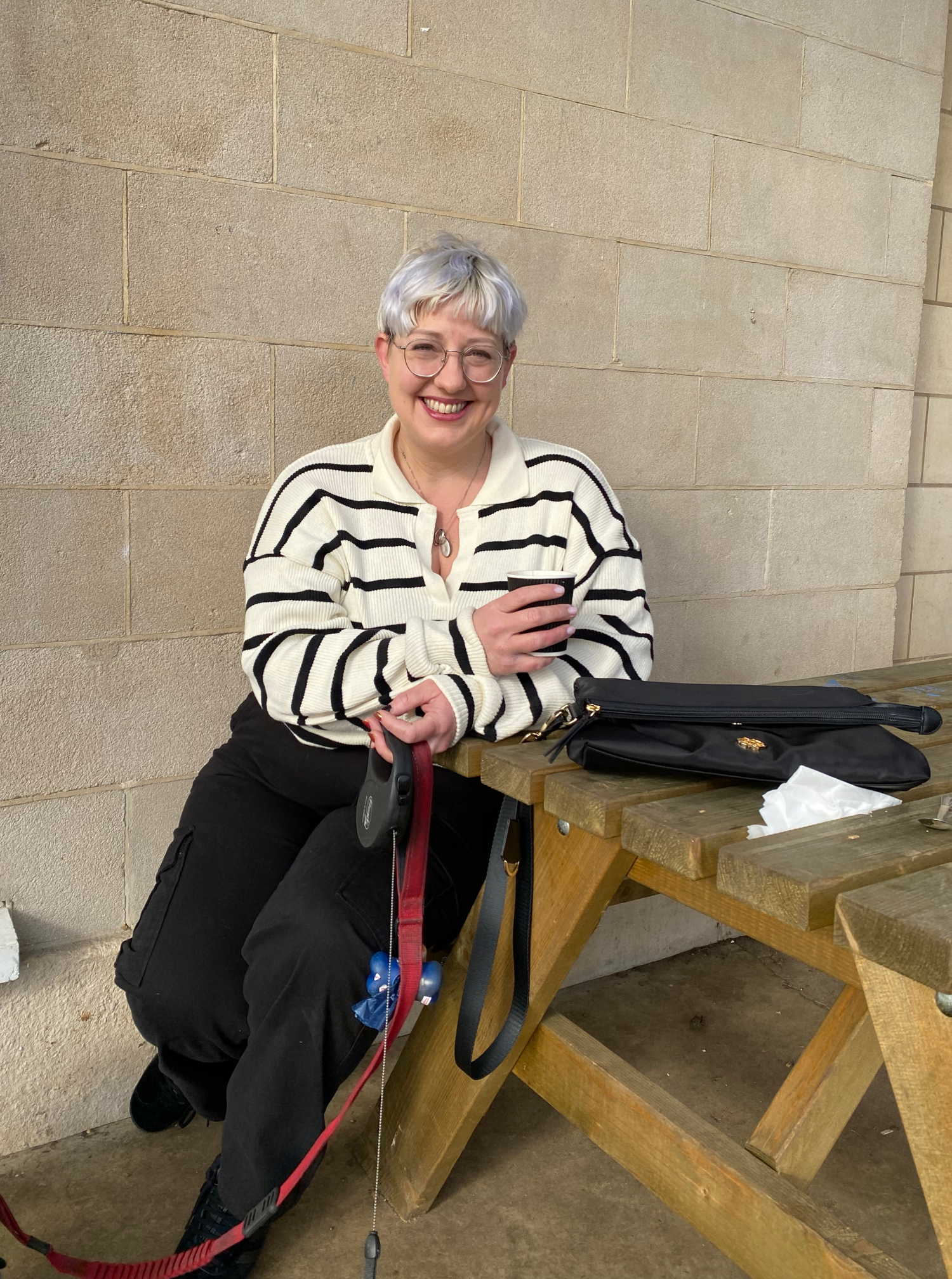 Oh, and sensible Adidas Gazelles (I wanted some of these so badly when I was 14), a lightweight but smart black mac, and a handbag that's spacious enough to hold dog treats and leads, a bottle of water and my phone, but also won't fall apart in 5 seconds. This one is from Radley, a brand I didn't know you could get from Very, and means that it is good enough quality to have also managed to survive being stuffed with pasties and cakes when we were away for the weekend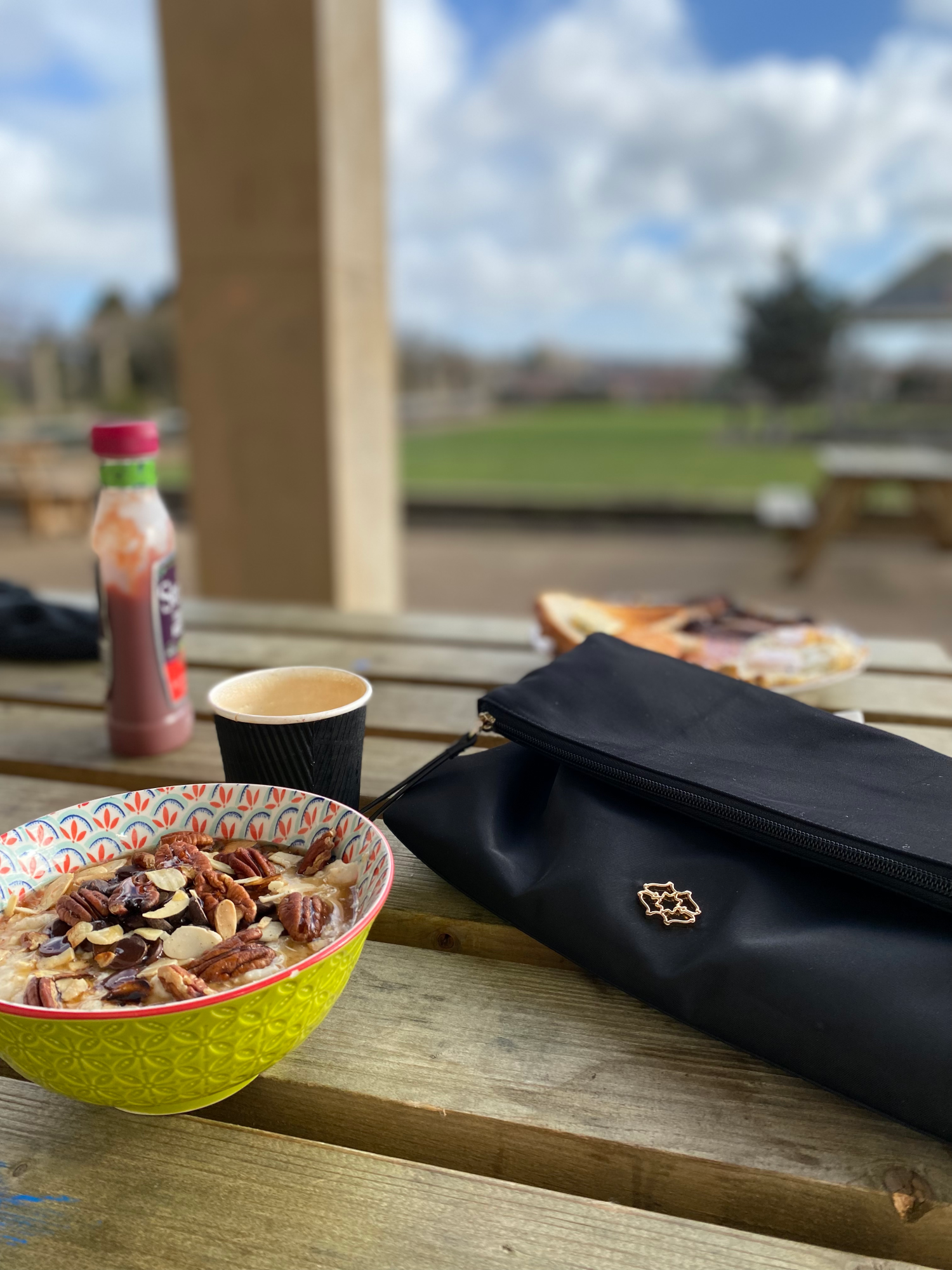 In non trouser related updates, those for those of you that have been following a while, over the winter a few things have changed. I finished the Run Norwich 10k in just over 90 minutes, a time that would have made old me upset but made new me proud. I discovered that actually my treatment HAD plunged me head first into the menopause with no warning, and since my GP put me on HRT I've recently started to get some of my fatigue and other symptoms a little under control. And I finished the year with no detectable sign of cancer in my blood which is just brilliant news.
So, the next steps are to figure out where my life goes from here. I haven't worked as a Personal Trainer, and I haven't really got back to blogging and content creation properly since my diagnosis. It's hard been hard to try and fit myself back into the spaces of my old life when everythings changed. So I've decided to stop trying. Step 1 was completing a Cancer Specialist Exercise Course, which I am waiting for the results of, and I'm also looking to add a life or wellbeing coaching qualification to my portfolio. Step 2, is that this blog is going to change a little. I'm planning it will be a space for some more structured health and lifestyle content, but I do like to witter on about nonsense, so those of you that enjoyed my This Week I… posts can find me over at The Adventures of Gem.
This post was sponsored by Very, but as ever, all opinions are my own.