If you're a regular reader you will know that I have always been one to celebrate the opening of an envelope and believe that every day is special. It didn't take cancer to teach me that. The other thing, that cancer did give me, is an urgent need to update my wardrobe. Having been within the 12-14 dress size range (with a very brief dip into occasionally a size 10) for at least 15 years I had a fairly substantial wardrobe of clothes that I quite liked actually. Suddenly going up 3 dress sizes meant I couldn't even breathe in a bit to wear my old clothes. Replacing them was a priority.
The terrible, terrible aspect of this, is that I had to go shopping. Woe is me. But I only have so much money on my credit cards. So when Very got in touch and asked me to pick an outfit for a campaign with key messages that included "This year we're dressing up for any and all occasions – because we CAN!" and "seize the opportunity to go all out and celebrate every moment!" it seemed very serendipitous (extra brownie points for spelling that word correctly in only 2 tries).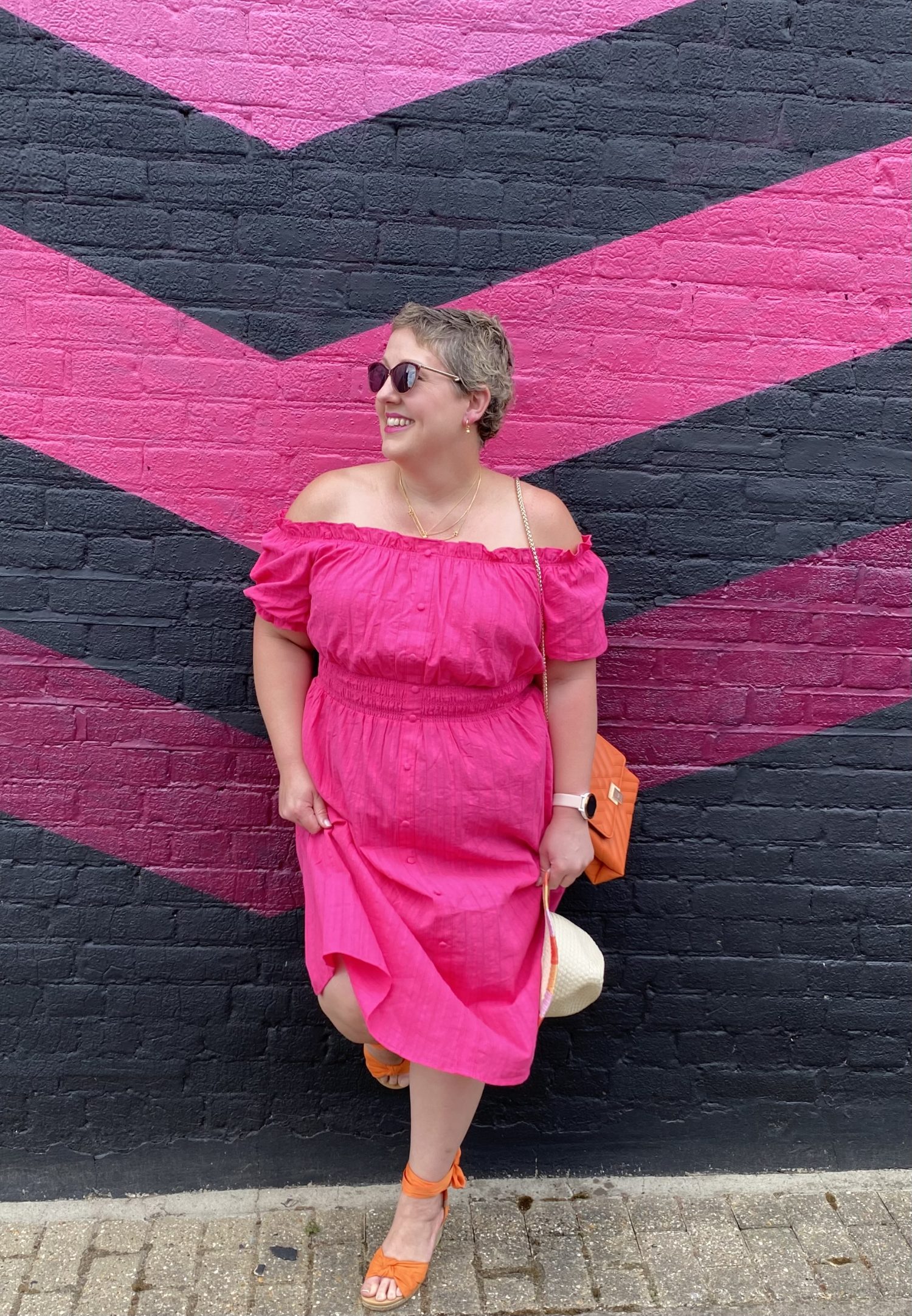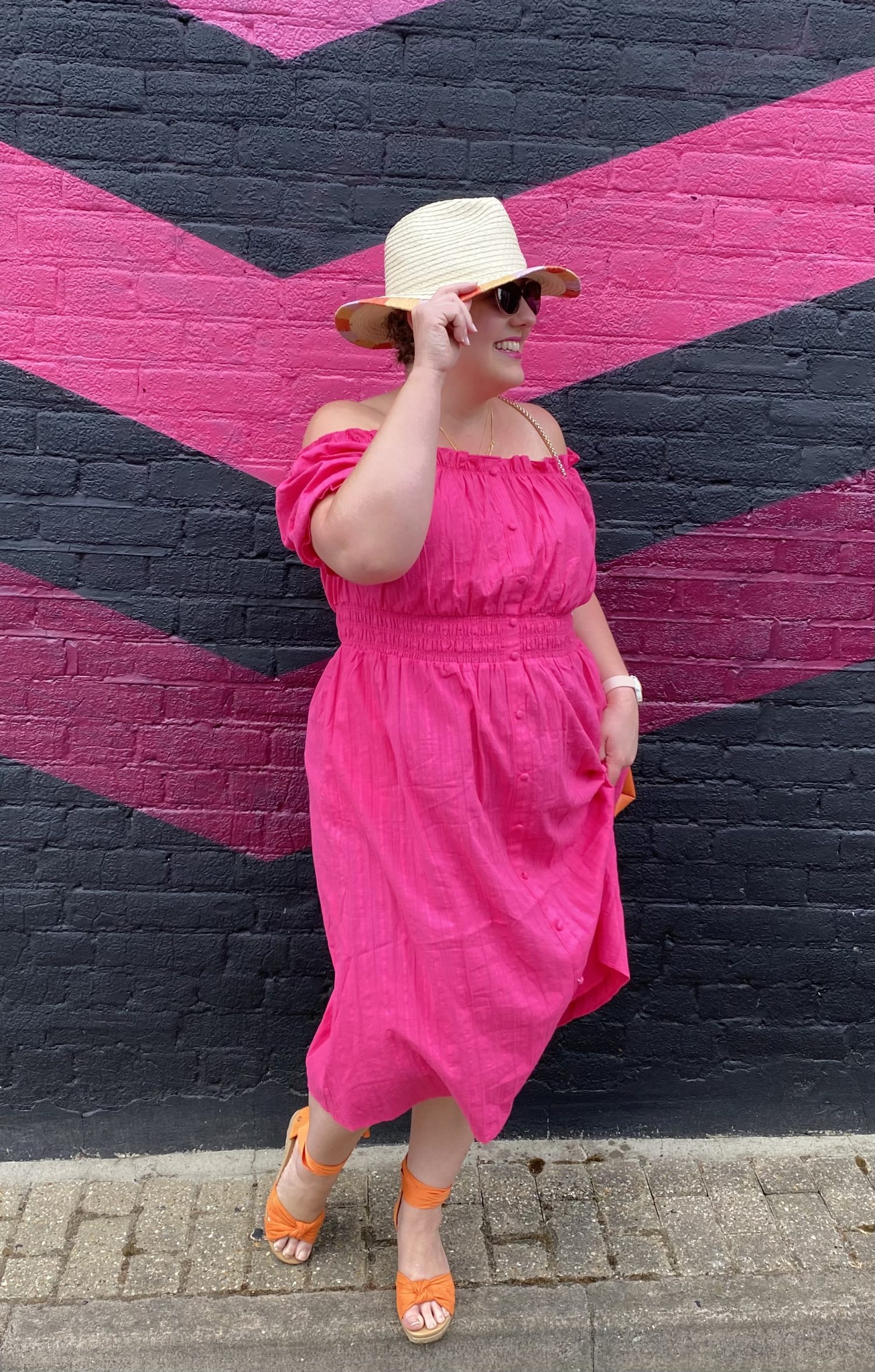 So this is the outfit I chose. The special occasion is that the wall on the way to the pub matches the dress perfectly. Of course, this would also be a perfect outfit if anyone would like to invite me to a beautiful summer garden party, get me tickets to Wimbledon or fly me somewhere glamorous. Failing that, I shall wear it to the pub.
The dress is from the Very Occasion Dresses section, it was a tough pick as there is a lot of choice. This one is from Monsoon, as is the hat. The smocked waist is just perfect if you suffer from bloating, something that's been plaguing me since last summer. The shoes are from a brand I genuinely never thought I would put on my feet, UGG. I know, but they're really very nice, super comfortable, and ideal for those of us that have terrible balance in heels these days.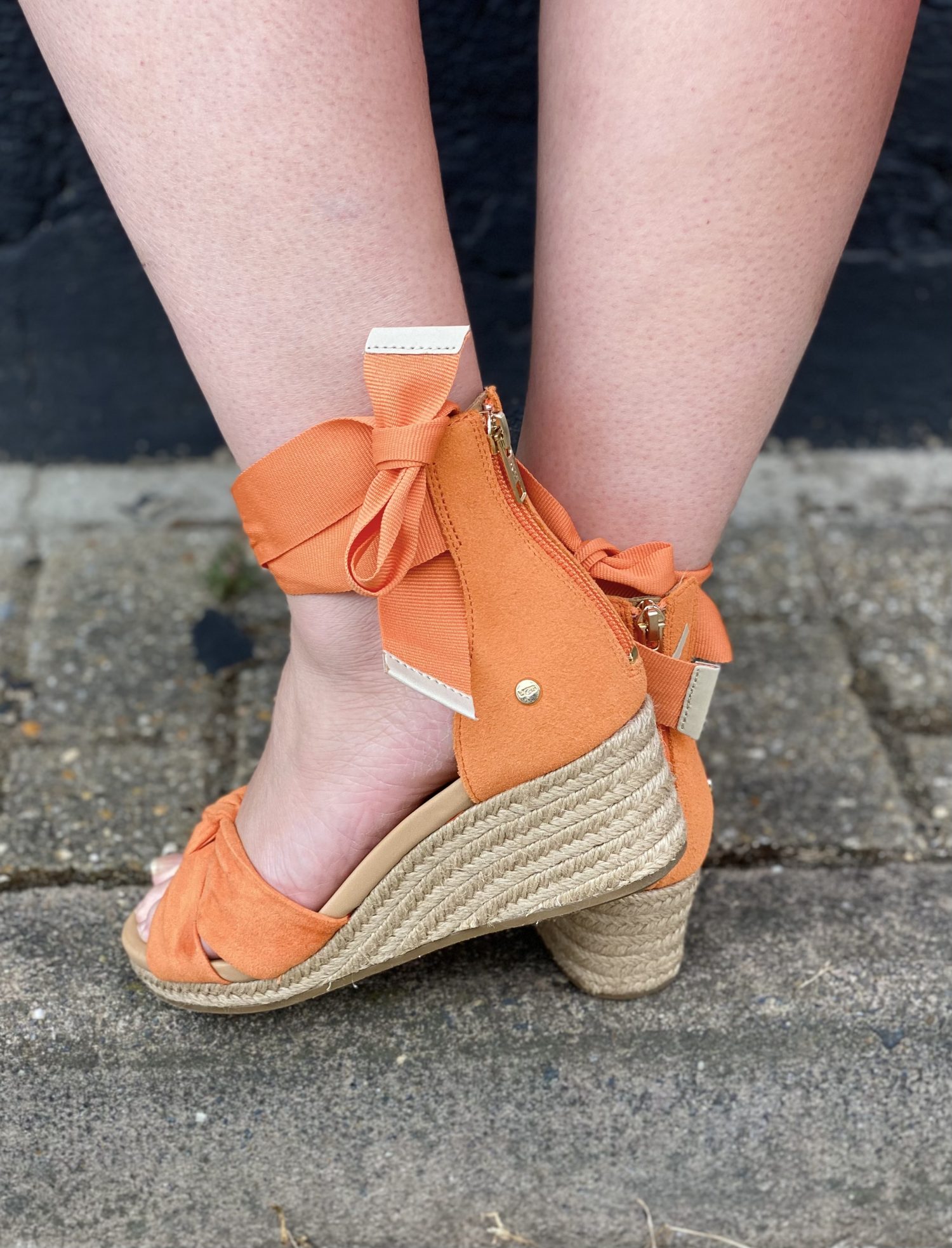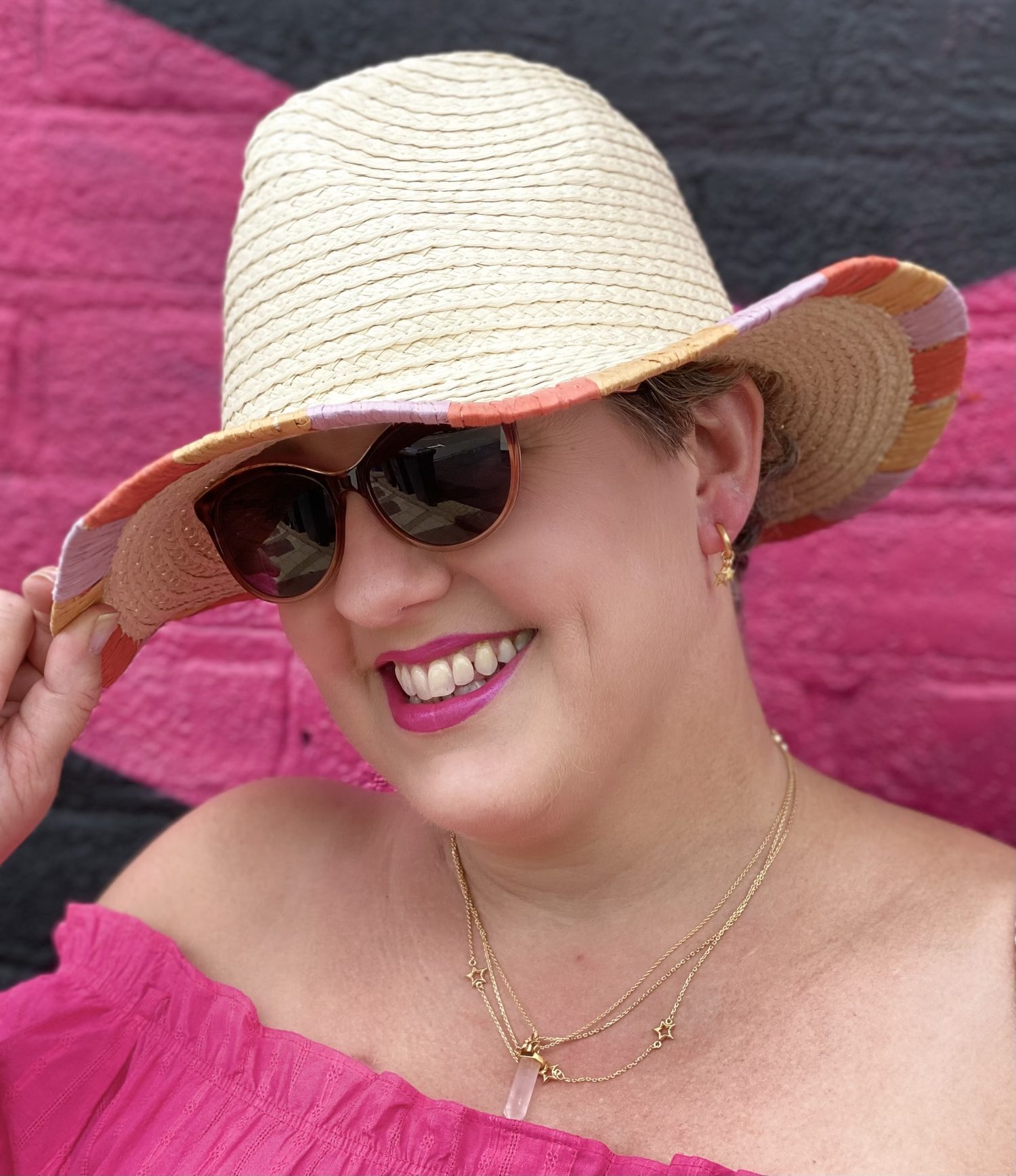 You'll also spot some dreamy jewellery, which can really make an occasion outfit. I attempted that layered necklace thing, but I got the lengths wrong, but I still love the look.
I also love the clashing colours of orange and pink. Gaining a lot of weight quickly is tough on your mental image of yourself. Sometimes it's tempting to try and fade into the background. But hey, fading into the background has never really been my style, and now really doesn't seem like the time to start.
We can't all bounce from afternoons at the Ritz to garden parties at Buckingham Palace. The real moments to celebrate are the sunny evenings in the pub, the lazy Sunday dog walks, and the cosy evenings under a blanket watching TV. These are your life just as much as those big moments, so don't let them slip by unappreciated. Saving stuff for "best" is for fools, so put on your fancy frock and go to the supermarket.
Anyway, now let's go to the pub.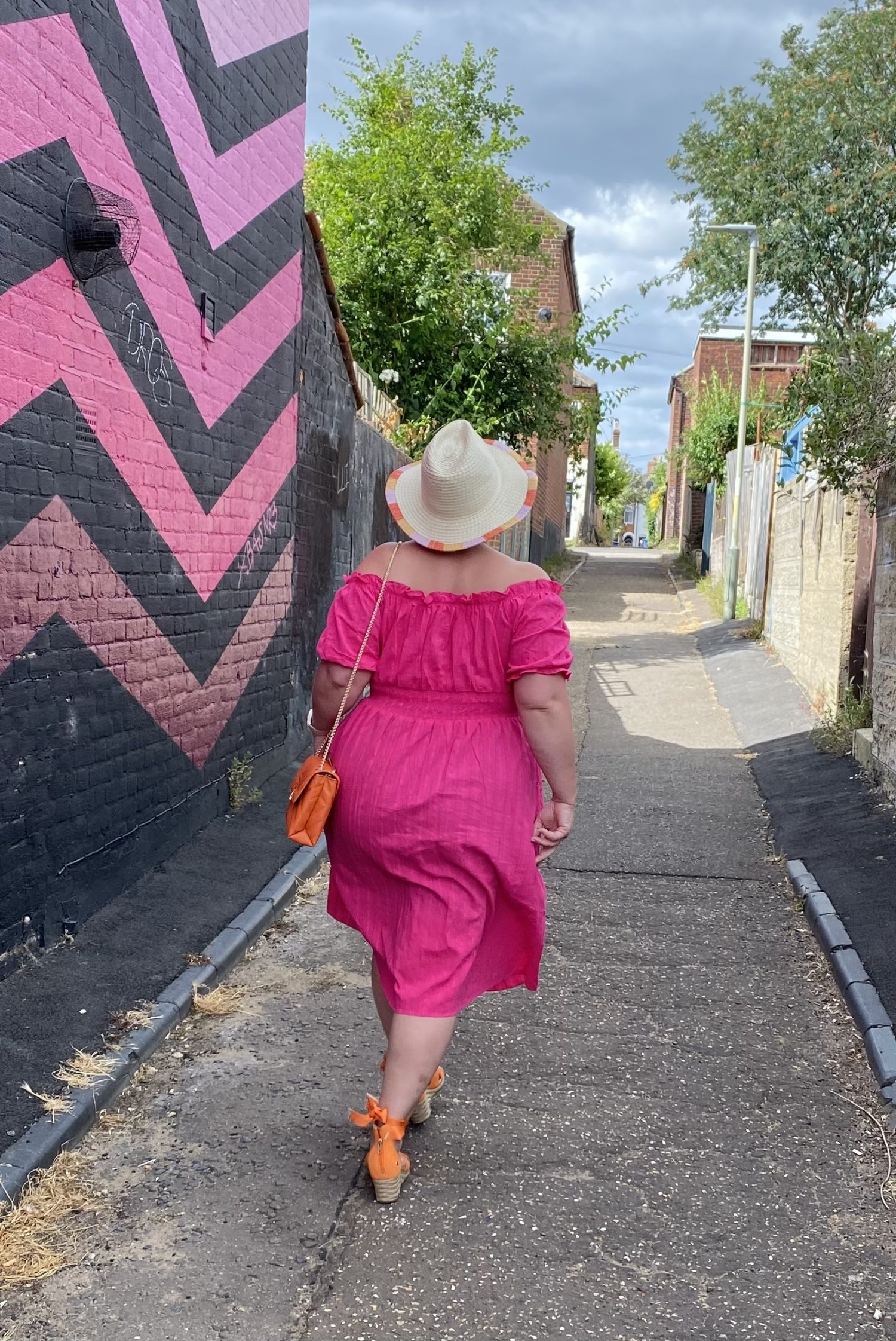 This post was sponsored by Very, but as ever, all opinions are my own.