Hey, it's March!
How did that happen? March feels like it *should* be spring, but we all know that 2 years ago we were in the grip of the beast from the east, so let's not get too comfortable.
I'm starting my Sunday with a client at the gym, but after that the only plans I have involve Welsh Rarebit in honour of St David's Day, which is basically an excuse to have cheese on toast for lunch.
But first, this week I…..
Had a very lazy weekend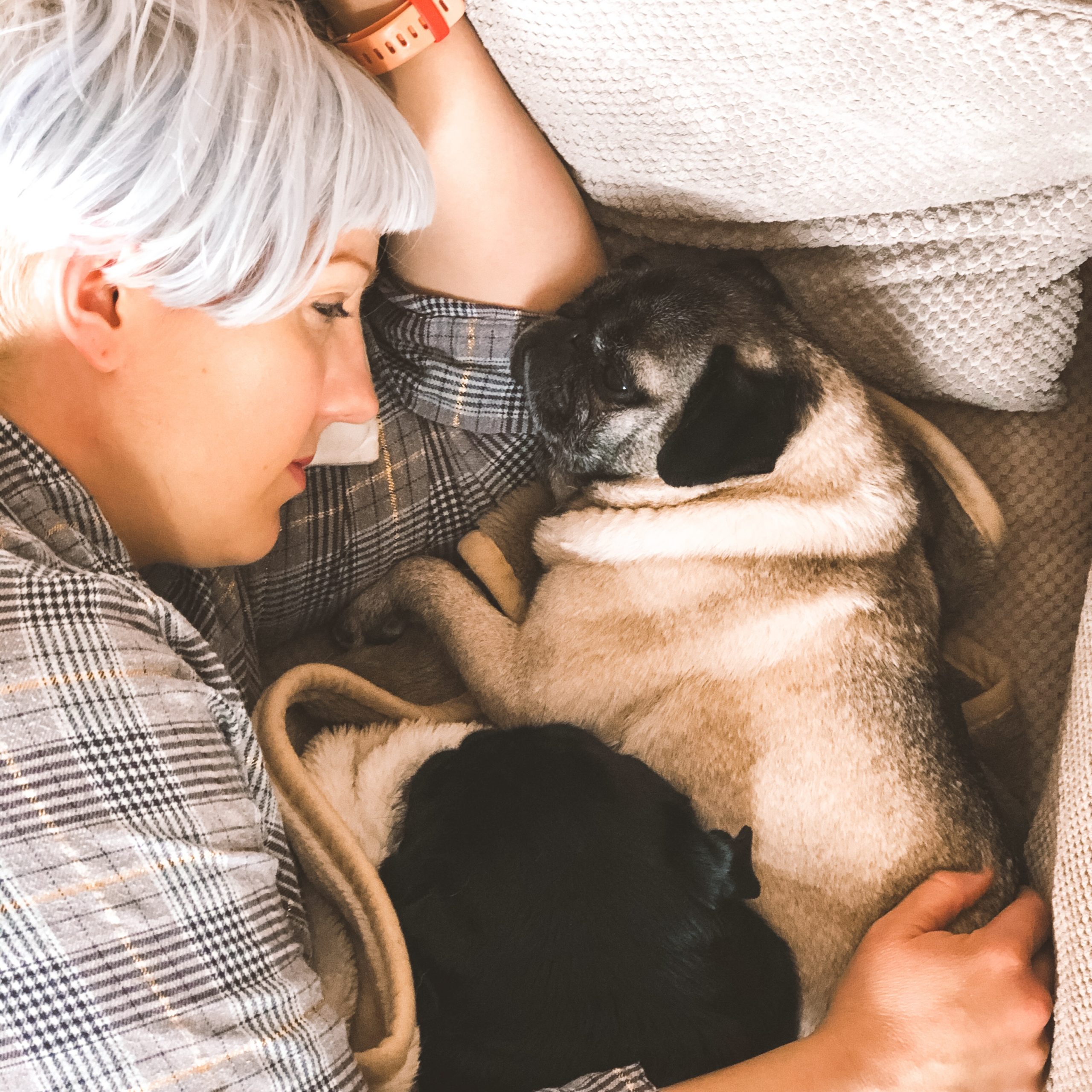 After 16 weeks of training for a Half Marathon and way weekends involving ever longer runs, last weekend, I just couldn't be bothered.
Not sorry.
I just spent every available moment napping on the sofa with the Pugs, it was great.
Had Pancakes
Because it was Shrove Tuesday and there have to be pancakes.
I made my favourite savoury pancakes, Stilton, spinach and mushrooms, then chocolate spread and banana for dessert.
They weren't pretty but they were tasty and I even flipped one.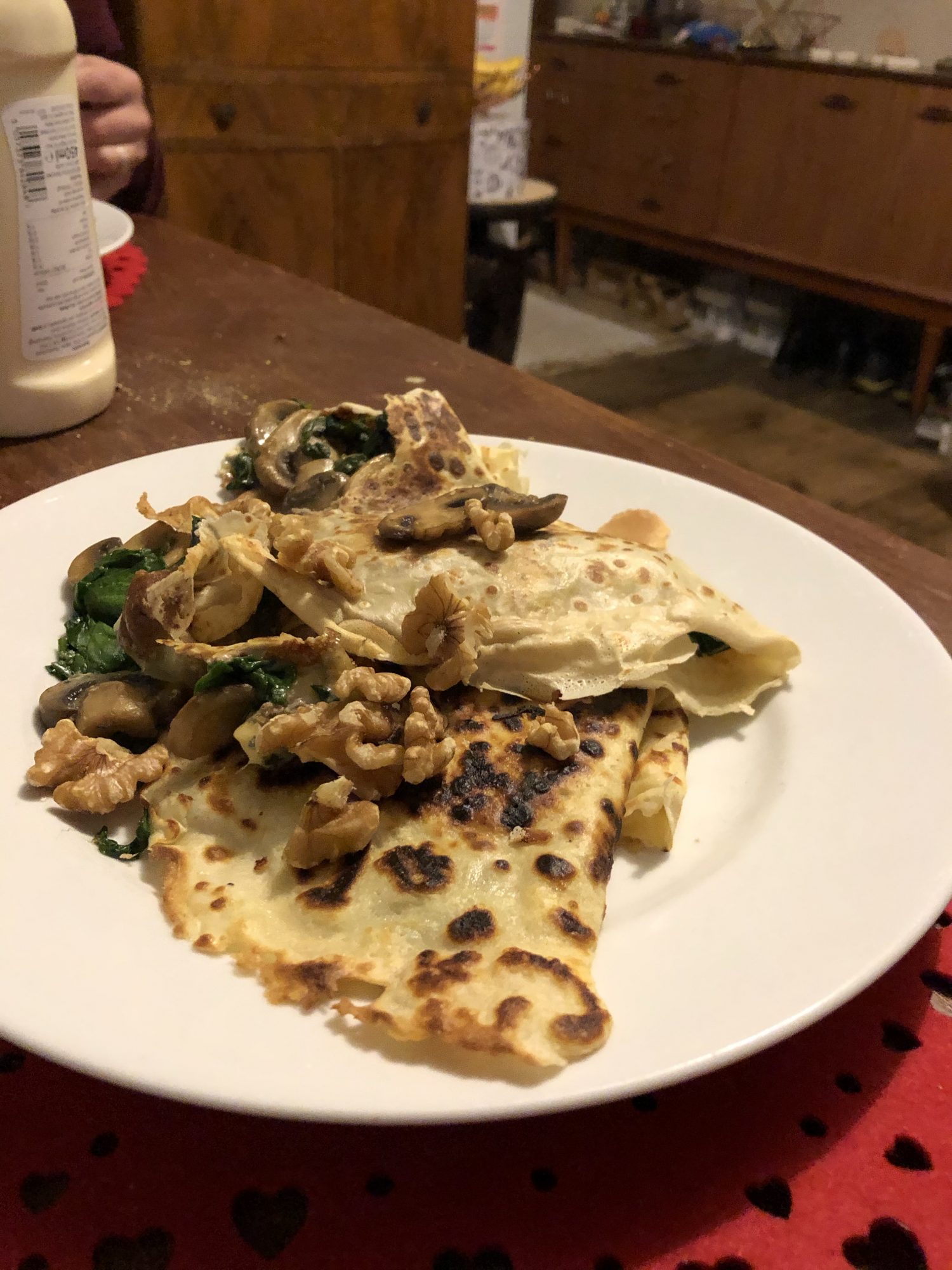 Got caught talking to myself
One of the things about having dogs is that you very quickly start to think it's perfectly normal to have full conversations with a creature that doesn't understand what the hell you're on about and can't reply anyway.
So on Wednesday I took the Pugs for a walk in the woods. It was quiet and I was wandering along happily chatting away about absolutely nothing. "Oh, look at this branch that's fallen down. That's a big branch isn't it? Can we make it over? Oops, yes we can! Oh look there's the car park in the distance. What path should we go down? This path? Ok, off we go!"
Then I walked round the corner and found someone else out for a quiet walk in the woods.
It was embarrassing, but not quite as embarrassing as the time Mr LLL was explaining to Waldo that the reason he had to pick up his poo was so we could send it to the handsome lab to find out why he was so handsome and then stood up to find someone else behind him.
At least my conversation wasn't about poo.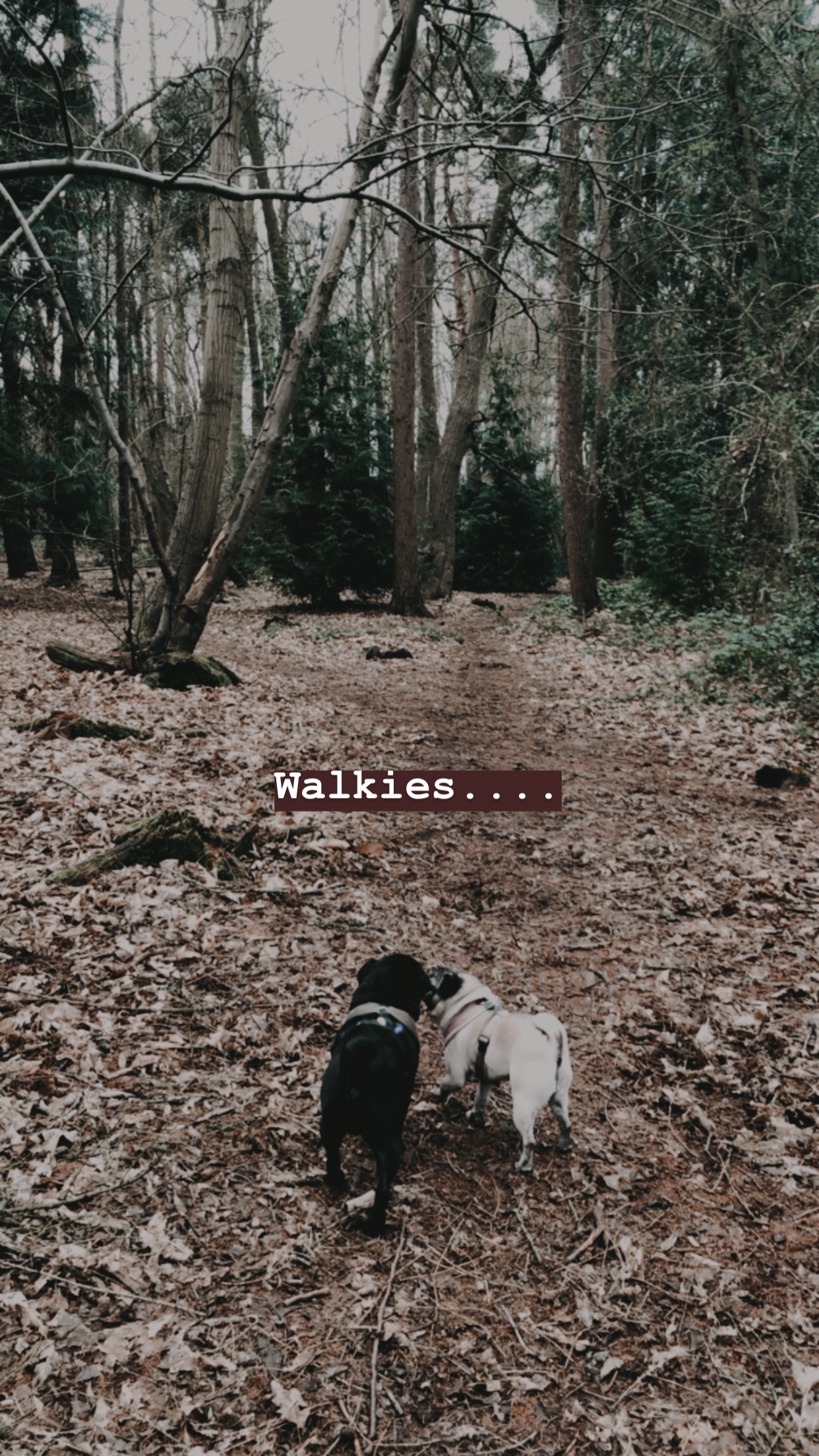 Had a really healthy lunch
Not really. I had Super Noodles.
When I was student I used to have Chicken Super Noodles topped with melted cheese all the time. This week I suddenly remembered them and had to eat them.
They were as yummy as I remember, but did make me feel just a teeny bit sick, so will remain a one off.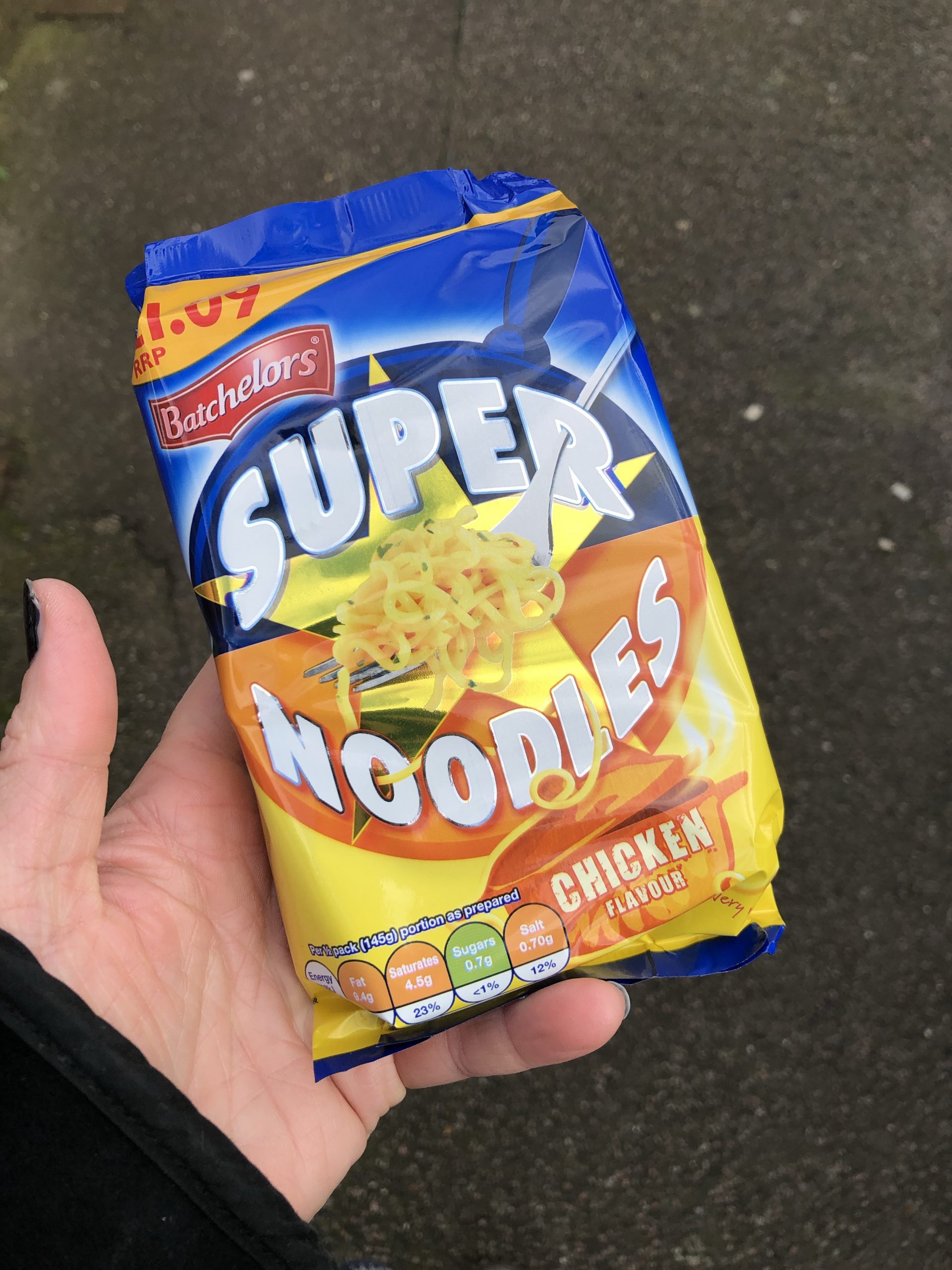 Ran 10 miles in the rain
And for absolutely no reason at all.
Well, there was a reason. The reason was that Mr LLL hadn't been able to run the Tunbridge Wells Half with me for health reasons.
He's since been given the all clear to run by the Doctor, and was determined to get a Half Marathon in February despite having done very little training and not run at all for 3 weeks.
So I offered to pace him for part of it.
It was cold, it was rainy, it was windy, but apparently that's what I do now, run stupid distances in the rain.
I am very proud of his tenacity for getting it done, and also very proud of myself for now being able to run 10 miles without being in lots of pain for 3 days afterwards.
Had an epic afternoon tea
Approximately every 6 months or so I meet up with my friend Tasha for lunch and cocktails.
Lunch didn't quite fit with yesterday's schedule, so instead we met for afternoon tea. I do love an afternoon tea and this was a very good example of the genre.
We went to Alchemista, a small independent coffee shop in Norwich with a bit of a goth/steampunk vibe.
The cocktails and the cream for the scones came in skull shaped glasses and we were helpfully provided with little boxes to take home the cake we couldn't manage.
Now we have to top this in another 6 months.
P.s my jumper was an EverythingFivePounds bargain, pretty sure it's Primark with the label cut out.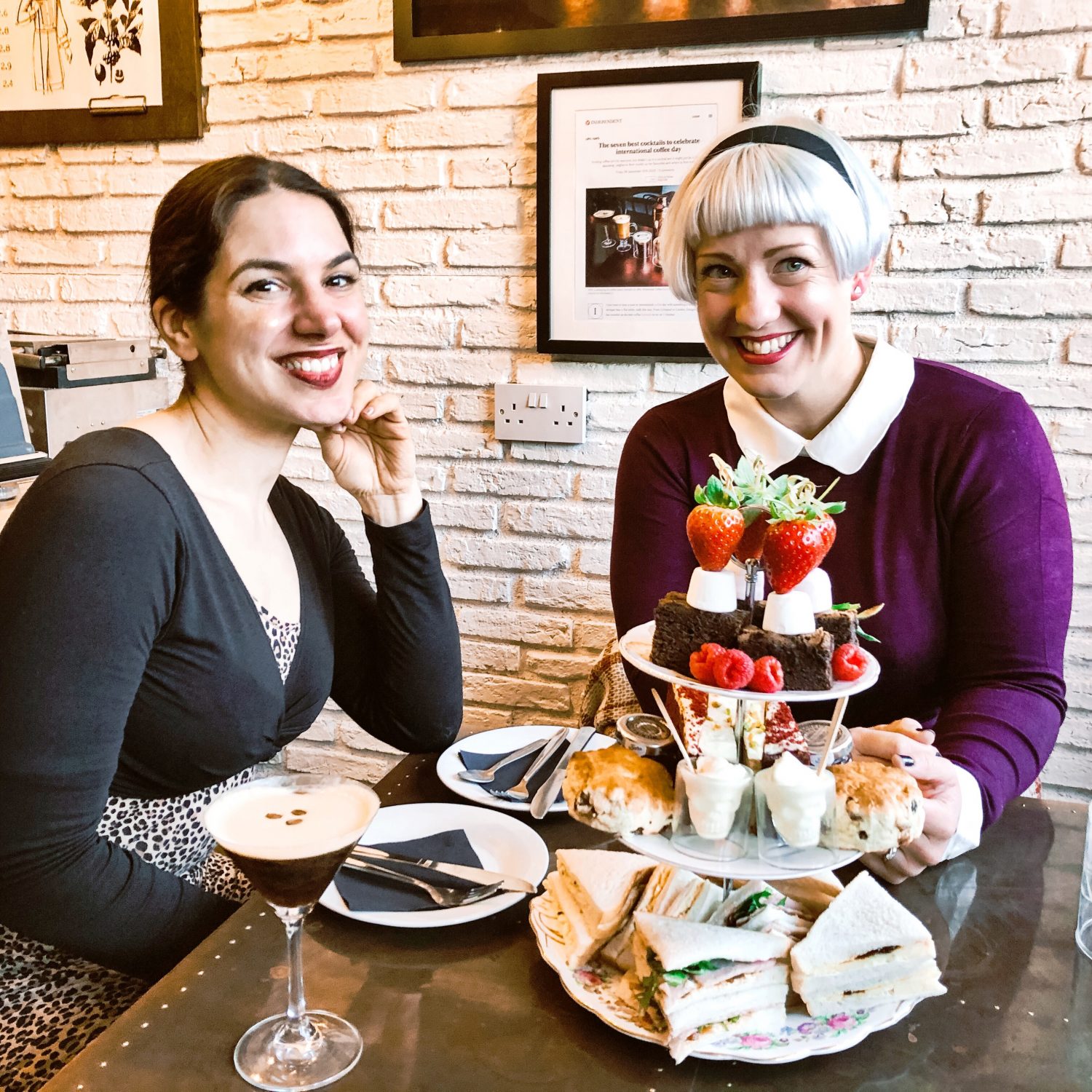 And that was another week in my life.
How was your week?