Well, isn't the weather different today?
I mean, it is here, I have no idea what it's like where you are. Yesterday was hot and humid, where as today is rainy, drizzly and overcast. It's a typical British Summer and one of the reasons I far prefer Autumn and Winter. In July and August it's basically impossible to know whether tomorrow you'll need flip flops or wellies.
Today involved a couple of PT sessions, a roast dinner and a nap on the sofa, before I was suddenly reminded I hadn't actually hit publish on this.
So before the week is over, this week I….
Went to the Movies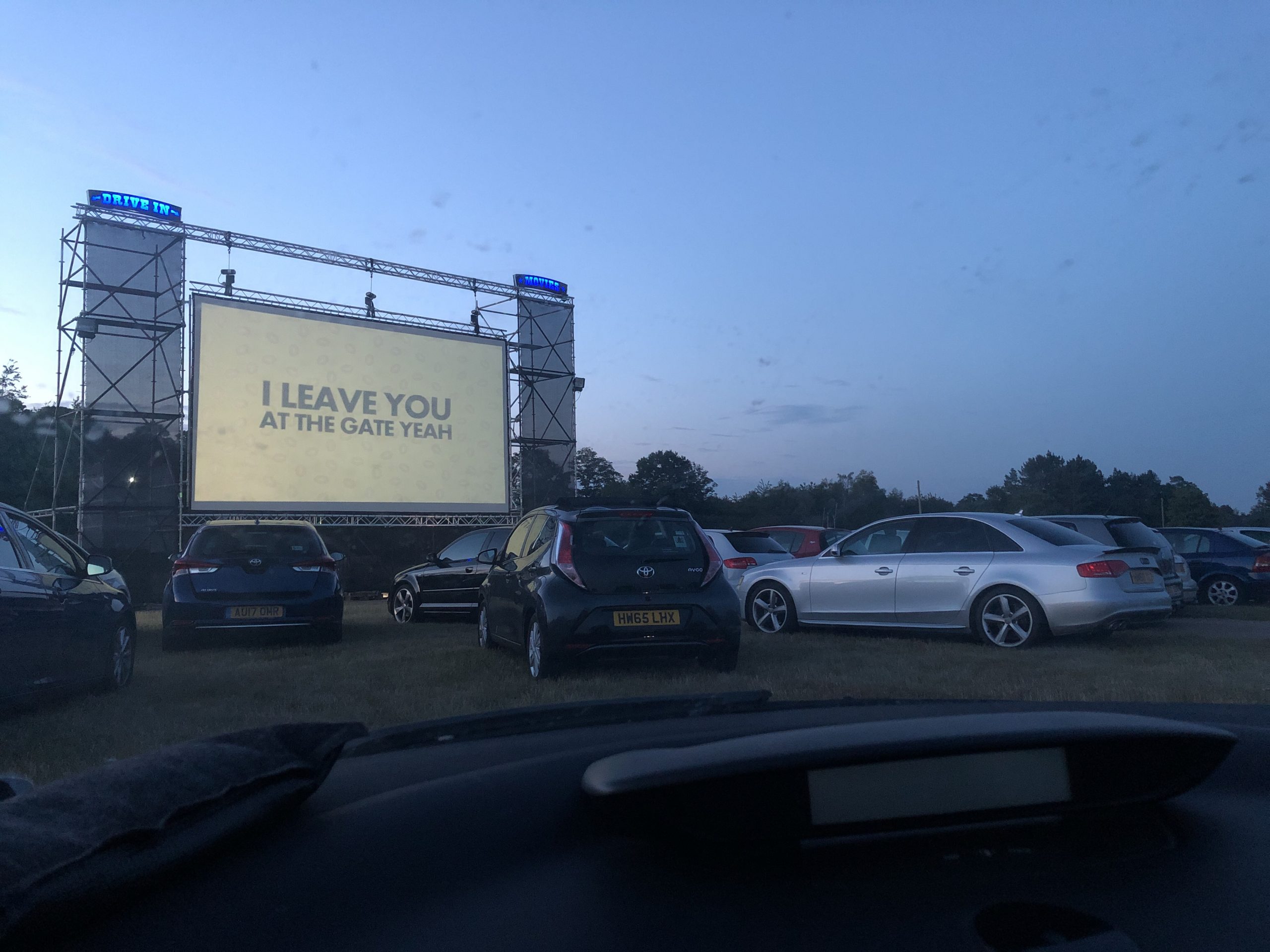 Wow it was nice to get out and do something different.
On Sunday we bought tickets to see Grease at Pop Up Pictures drive in movies.
Honestly we got there a bit early, the film didn't start till 9:30pm, but due to some massive under estimating of the traffic we arrived about 1 minute after the gates opened at 7:30pm. That meant we got a good spot, but also that we had 2 hours to kill sitting in our car.
There was a street food area, including Mexican food from one of my favourites, Gringos, but we opted to save money by taking our own food.
Being 2 hours early we'd obviously eaten all the hotdogs before the movie started, exhausted all the exciting possibilities offered by wandering around a field and taken advantage of my 4G to watch Netflix on my phone.
Then as the sun went down we sat in our car, watched Grease on the big screen and caterwauled along (at least I did) and ate popcorn.
It was great fun. They're back in a few weeks, I recommend it if you want some safe, socially distanced fun.
Went Out Out
Gosh, as if a night at the movies from the safety of our car wasn't exciting enough for one week, on Monday we decided it was time to brave the local pub for the first time in 4 whole months. Probably the longest I've been without visiting a pub in my adult life (is that bad?)
We mostly were looking forward to taking the Pugs as they love our local pub. We went out early, about 5pm on Monday afternoon, we sat outside and we took wipes to clean our own glasses. I know it might seem extreme, but I'm just very cautious, ok!
I was super impressed with our locals safety measures, including table service, a one way system and no touch hand sanitiser at the door.
I doubt we'll be going as often as we used to, but I think we'll be back.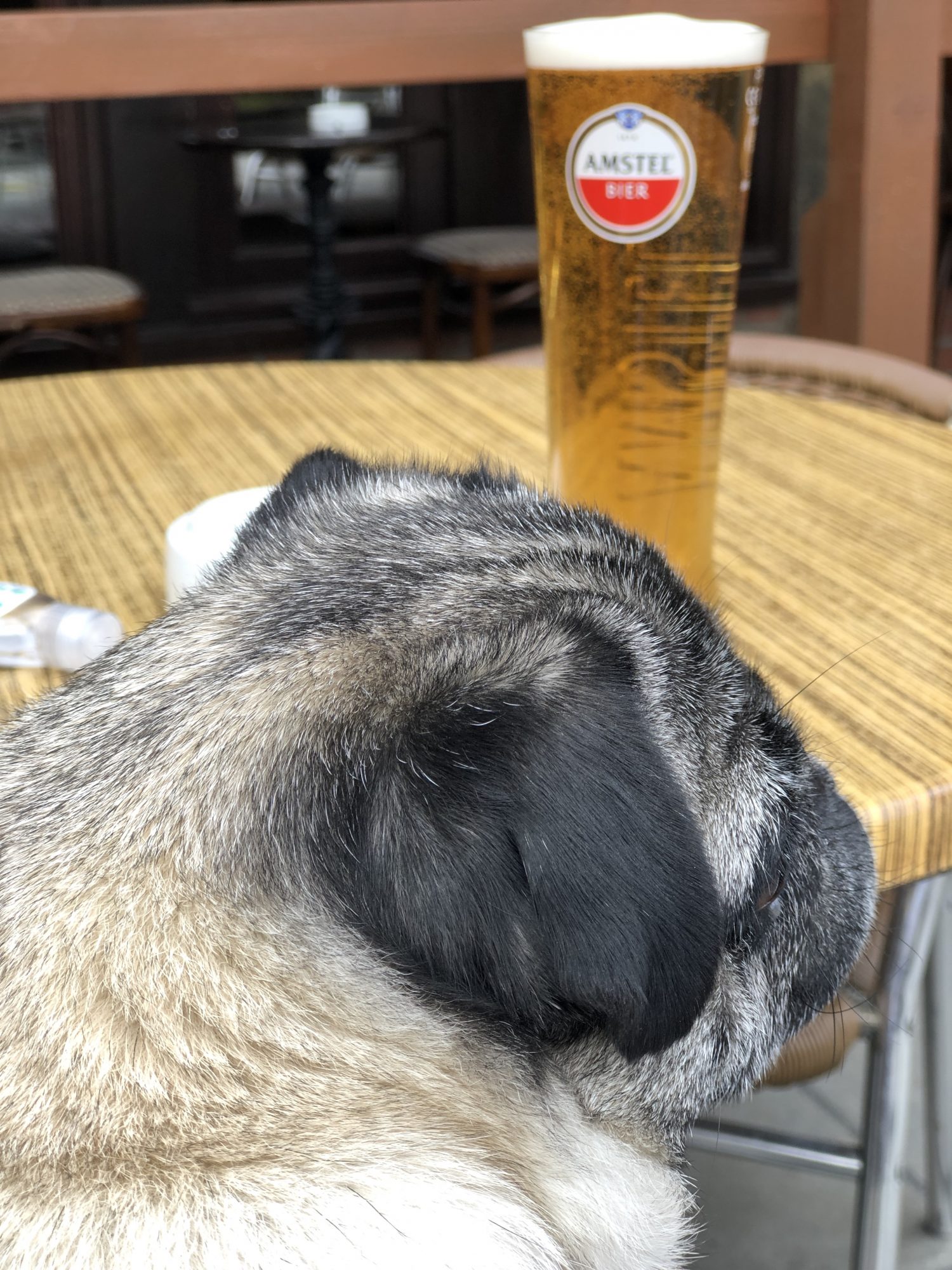 Had a Nightmare Nap
I have been REALLY tired the last couple of weeks. I think it's been going back to in-person training sessions and mentally navigating the end of lockdown.
So on Tuesday, which is my day off. I decided to have an afternoon nap. So I snuggled down on the sofa thinking I'd be asleep for maybe 45-mins to an hour. I was right. I woke up 45 mins later, but still felt so exhausted. I was so heavy I couldn't move my arms and legs but I wanted to get up and go and make myself a coffee.
Which is what I did. And then I started hoovering the living room. And then I woke up again 15 minutes later and realised I'd dreamed all that and I hadn't got up at all.
This happened 3 times over the next hour until in my waking moments I started to panic I would be trapped in this repetitive dream cycle forever.
Thankfully I wasn't and I got up and made coffee for real.
I'm maybe start by to feel *slightly* less tired now, so fingers crossed for no more nightmare naps.
Lost Another Glass
Back in 2013 I bought some unusual Babycham flutes from Judys Vintage Fair at Spitalfields. They're a really good shape to drink from so I use them quite regularly.
There were 5 at first, then one broke a few years ago, then this week Mr LLL broke another. Apparently it just cracked as he picked it up to wash.
I am sad, not least because I think I'll have to keep the remaining 3 for special occasions. I'd be sad to lose them all as I've seen very few of this style around.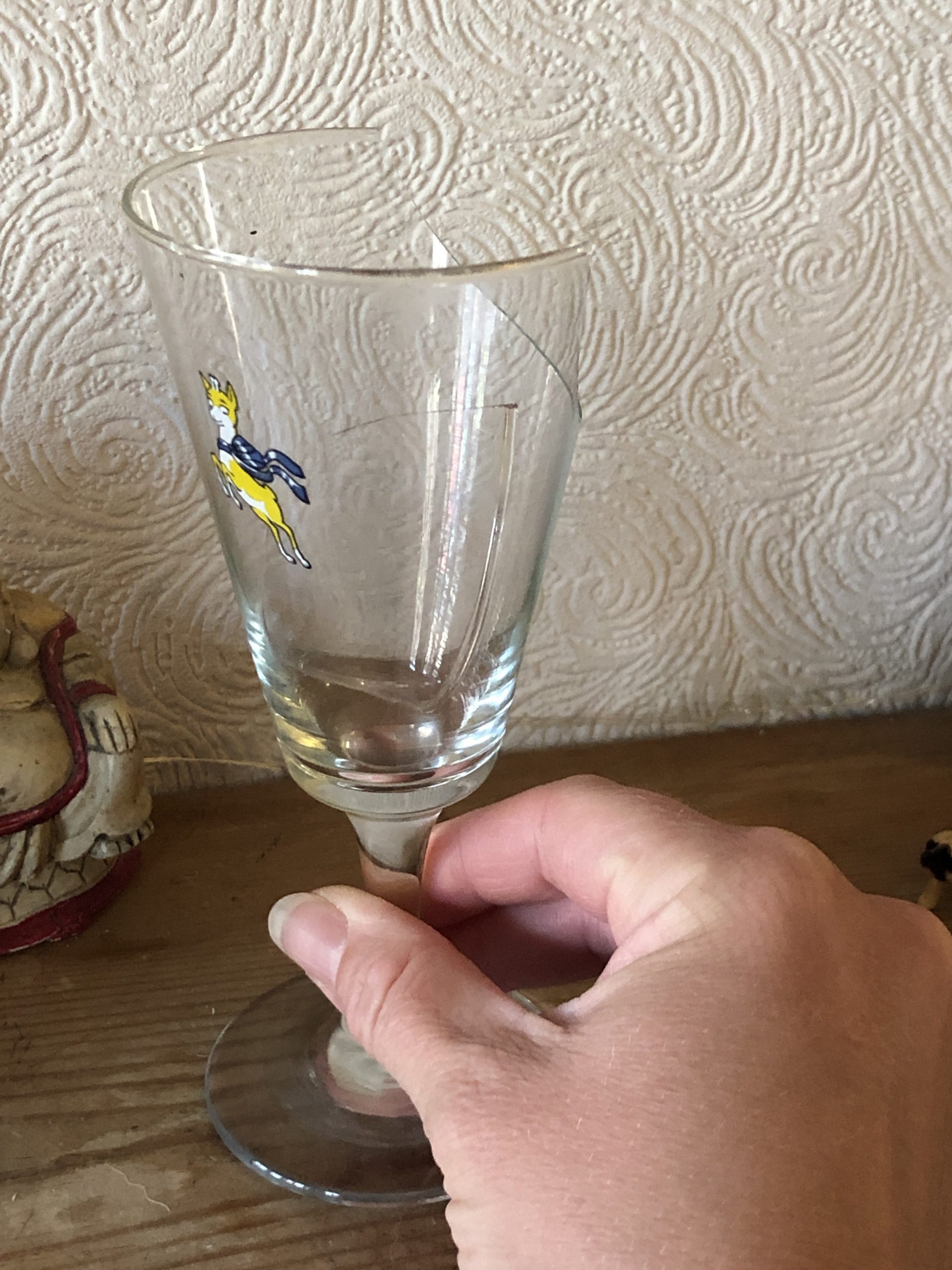 Got Lost in the Jungle
And finally we get to a Saturday. Unusually I had the whole day off work. So we decided to make the most of it and go for a long country walk.
Honestly I've been struggling almost as much with the relaxation of lockdown restrictions as I did when they were imposed in the first place. The busy streets and roads, the more relaxed attitudes to social distancing in the shops and pubs, it's all making me feel super tense and the extra noise is jarring.
So we headed out to the countryside where we could hear the birds sing again and listen to the wind.
The first mile of our walk was maybe a little more countryside than we planned on. The footpath was overgrown with brambles and impassable. So we ended up walking through woodland, scrambling over fallen trees and chopping down brambles. There were many nettles and my bare ankles were stung to death, plus some evil bug stung me through my leggings.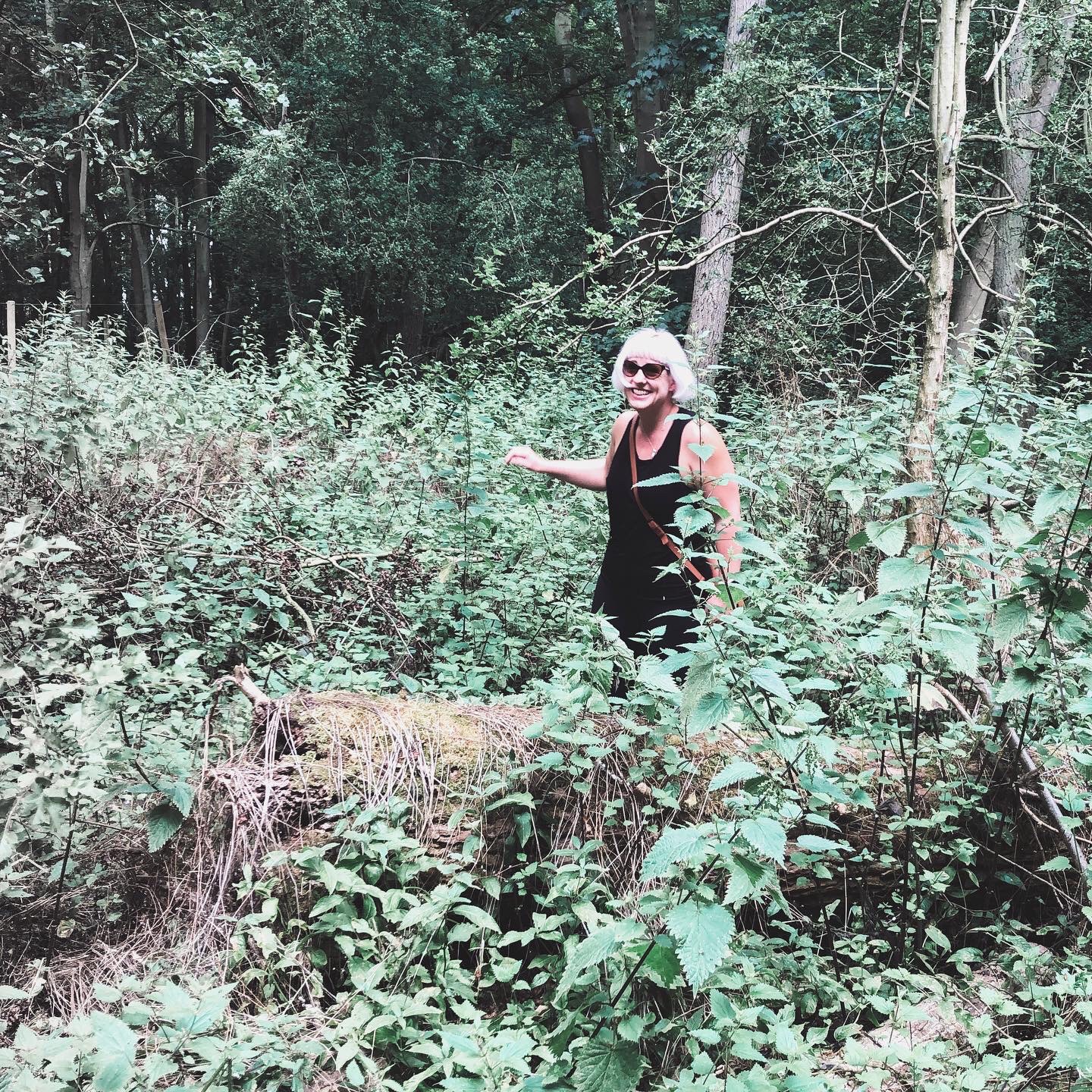 After that though it was all cornfields and country roads.
We bought some jam by the side of the road and planned to head to a brewery, except we found out it closed at 2:30 and we were still 2 miles away so *just* too far to make in time.
We explored some country churches accidentally walked through someone's back garden and had to climb through their locked front gate to get back to the road. Then we a took a slight wrong turn and accidentally knocked a few miles off our planned route.
We walked about 7 miles in total and it was a much needed break.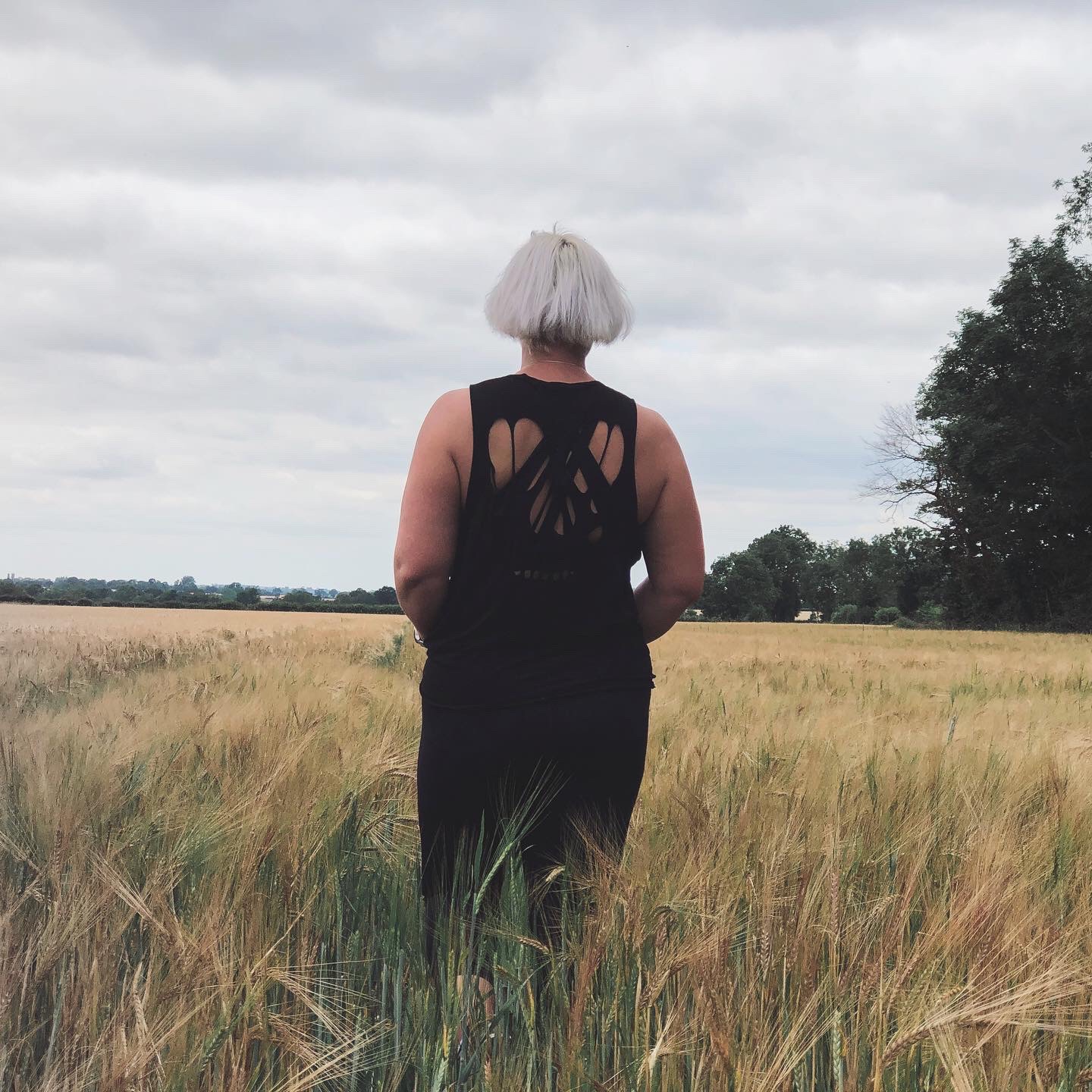 Did Pilates with a Goat
And a bottle of Prosecco.
Saturday evening, once I'd got home and recovered, was time for an online Prosecco & Pilates class.
It's a monthly class by my friend and Pilates teacher The Continental Fox. There is Pilates, and Prosecco, and this time a bonus visit from a very cute goat.
Then afterwards Mr LLL and Iwatched Last Action Hero while we finished the wine.
Pretty much a perfect Saturday.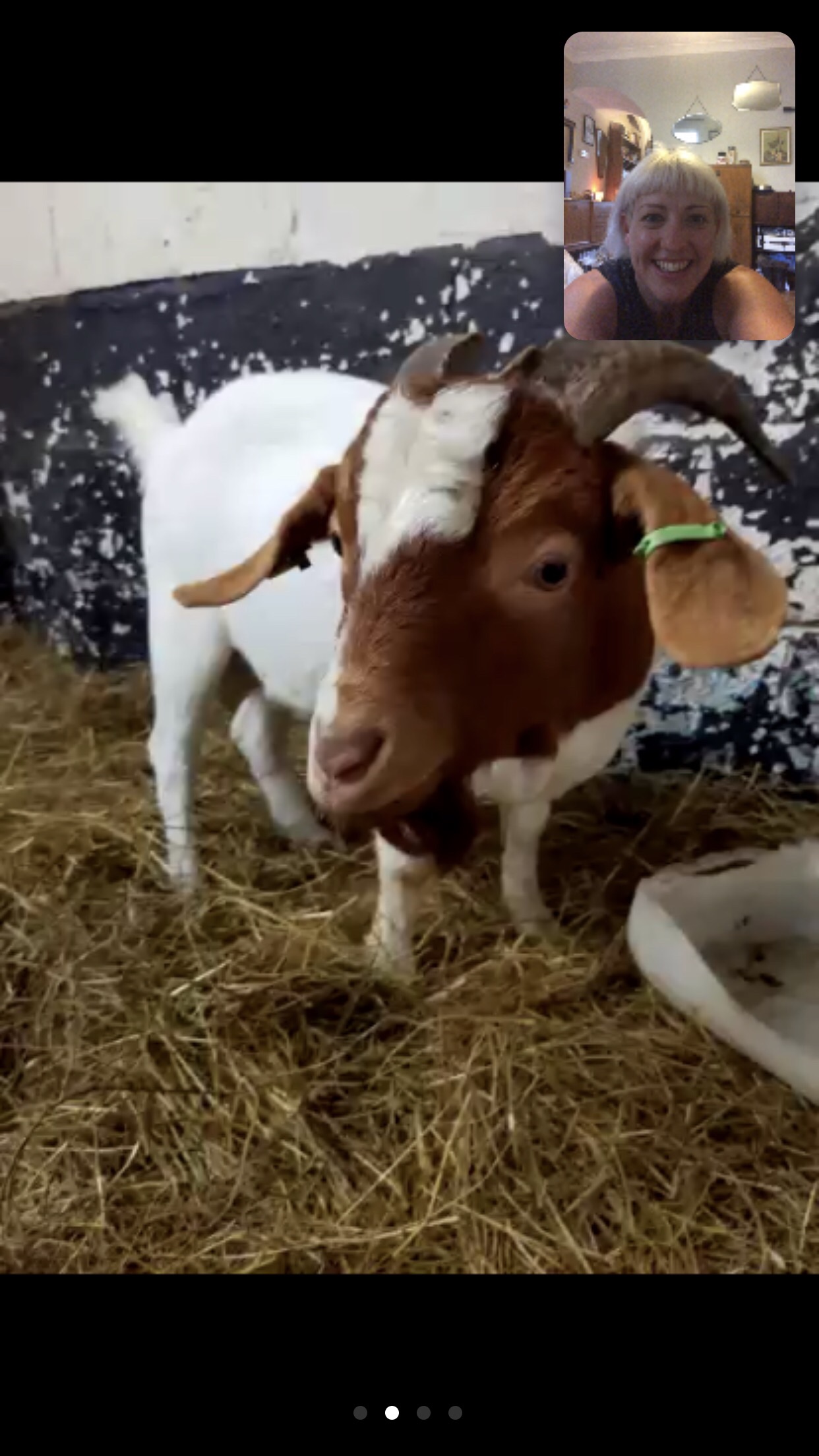 And that was another week in my life. Unless of course I'm still asleep….
How was your week?