Hey, how are you? Feeling good that there are less than 4 weeks left of 2020?
Today it is very, very cold. I've been to work already today, and in another 45 minutes I shall be heading back out in the cold for one last session before I can come home and settle down to watch todays Christmas movie. My goal for December is to watch a Christmas movie every day, because it's important to have a goal. So far I've watched The Christmas Chronicles 1 & 2, Jingle Jangle, Angela's Christmas and Planes, Trains & Automobiles.
But first, lets crack on and look at the first week in December. This week I….
Opened an Advent Calendar
Last week I very last minute treated Mr LLL and myself to an advent calendar. They hadn't arrived by December 1st, but I woke up that morning to find Mr LLL had actually made me one. Each day has a new pin in it, which is great fun, as the other calendar I treated myself to is a fitness challenge based one. I'm sharing them on Instagram every day, if you like watching other people open Advent Calendars…..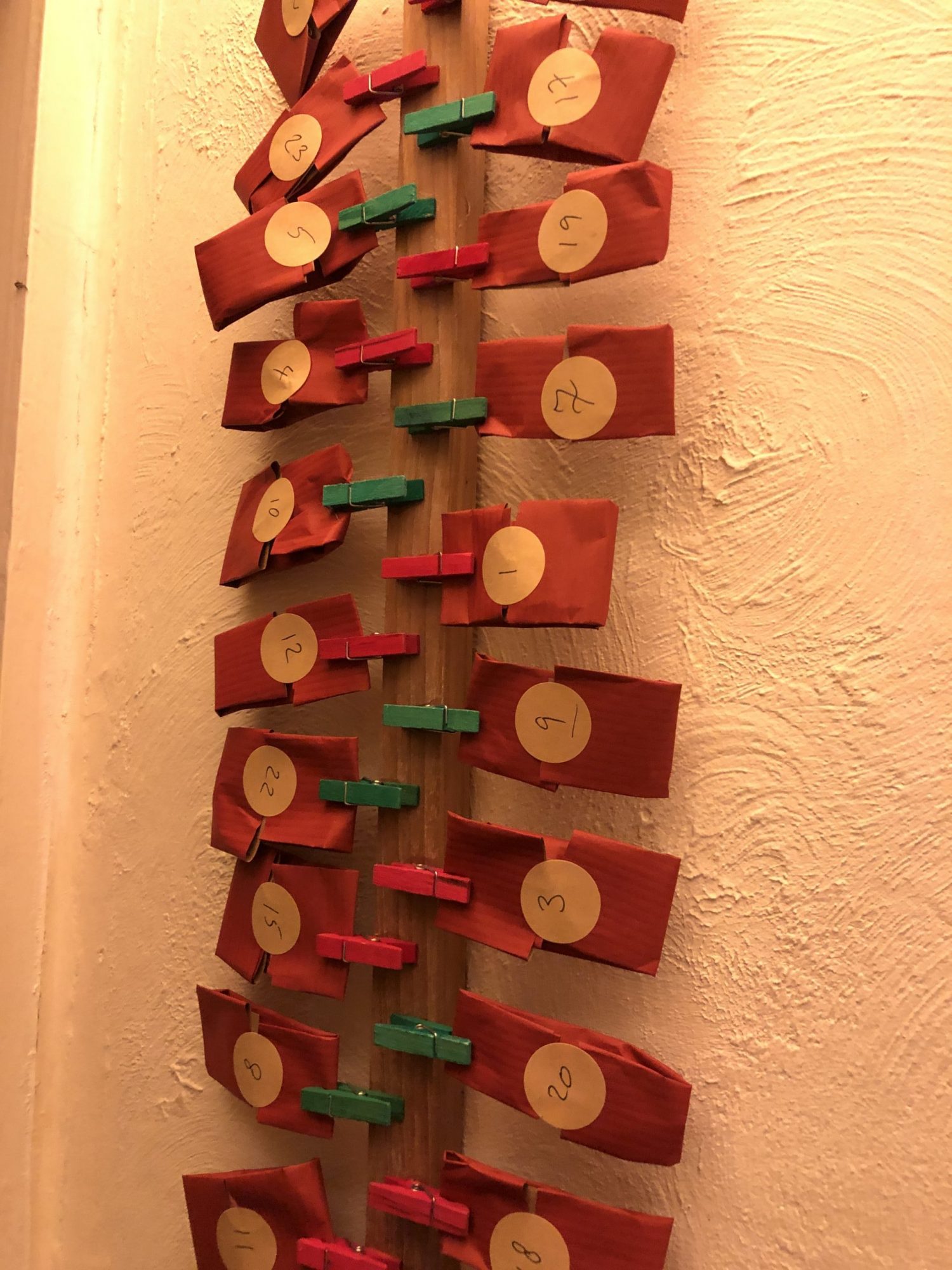 Got Festive
Normally I try and hold off from the intense festivities too early in December. It can be a stressful month as Mr LLL runs an online shop, so we don't get chance to decorate till closer to Christmas.
Not this year….
I'm so sick of the inside of this house already, so the little tree is up, the lights are up and there are paperchains on their way. The Christmas bedding is also on.
So far this week I have also made a Christmas pizza, a Christmas burger and ordered a Pizza Hut Christmas Dinner pizza (which was delicious).
ALL THE FESTIVE ALL THE TIME…..
Didn't Read the Description
Not pictured above are the lovely star and moon lights I bought to go in the window. They finally arrived this week, but somebody (me) didn't read the description and they had a continental plug.
I ordered an adapter which has now arrived, so keep your eyes peeled on Instagram for a photo when it gets darker.
Had a Lucky Hair Cut
My hair cut was actually due at about 6 weeks in mid-November. But we were due to be away for our Wedding Anniversary. I can remember thinking if I delayed it a week or so longer, then it would still look half decent for Christmas, and booking for the beginning of December. After all, I managed 5 months without a hair cut earlier this year, what's another couple of weeks.
I thought I'd booked it for the 1st December, so after Lockdown 2.0 was announced I pretty much resigned myself to not getting a haircut till January. December is busy anyway, and I guessed that being at the end of Lockdown I would be last in the queue for cancellations, behind those who'd had their appointments cancelled on, say, the 6th November.
Then, just after I'd cracked and trimmed my fringe with nail scissors, I got a phone call from my salon asking me if I was ok to come in a little earlier for my appointment on the 3rd December?
THE THIRD! THE DAY LOCKDOWN ENDS! PAST ME IS A GENIUS!
And that's how I managed to get my hair cut.
There's a heart-warming story to end your year on.
Went Back to the Gym
Not for me, I still can't lift anything heavier than a cup of coffee because of the shooting pains down my leg and the pain in my back (Doctors appointment booked for Thursday, those of you that like to worry about me.)
No, but I was back with clients. It was quiet, clean and cold!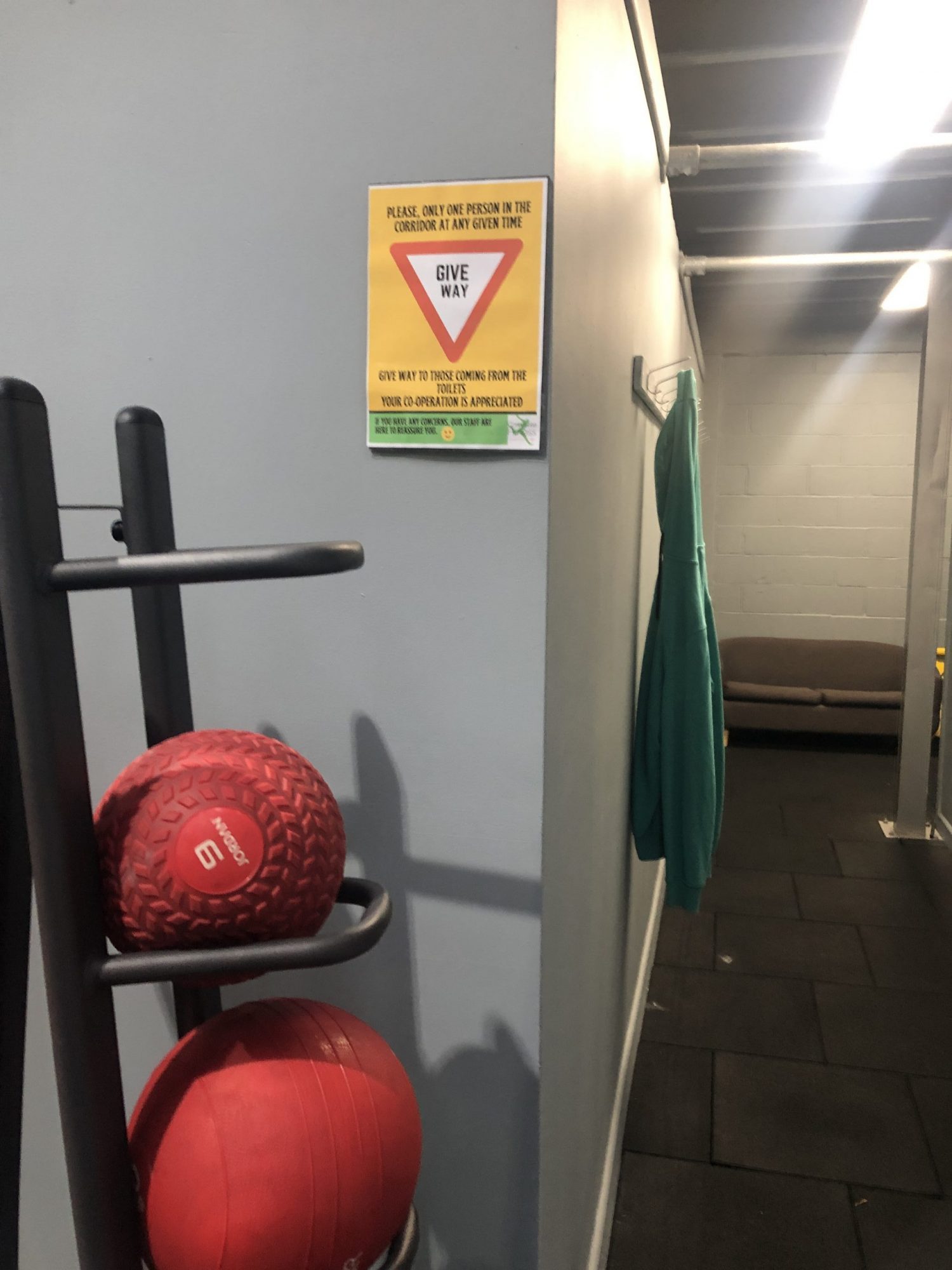 Committed a Fashion Faux Pas
This is what happens when you own similar styles of leggings in different colours, you get dressed in the dark in the morning, then get outside and realise you are wearing blue leggings and green trainers when we all know that blue and green should never be seen.
It's a good job I'm no a fashion blogger anymore or they'd fire me.
And that was another exciting week from 2020.
How was your week?