Hi there! I'll start with just clarifying that this week was much less stressful and eventful than last week and that is a VERY good thing.
This afternoon we are goi got meet up with some friends and attempt to find a table in a pub somewhere in the greater Norwich area. Wish us luck!
But first this week I…..
Had a burger
I know, big news! After a month without having a takeaway, we decided to have 2 in one week. Partly because it was a shit week, but also because on Sunday morning one of my clients told me about a new vegan burger place, and when I looked them up they did a peanut butter and jam burger and I absolutely had to order that.
It was amazing.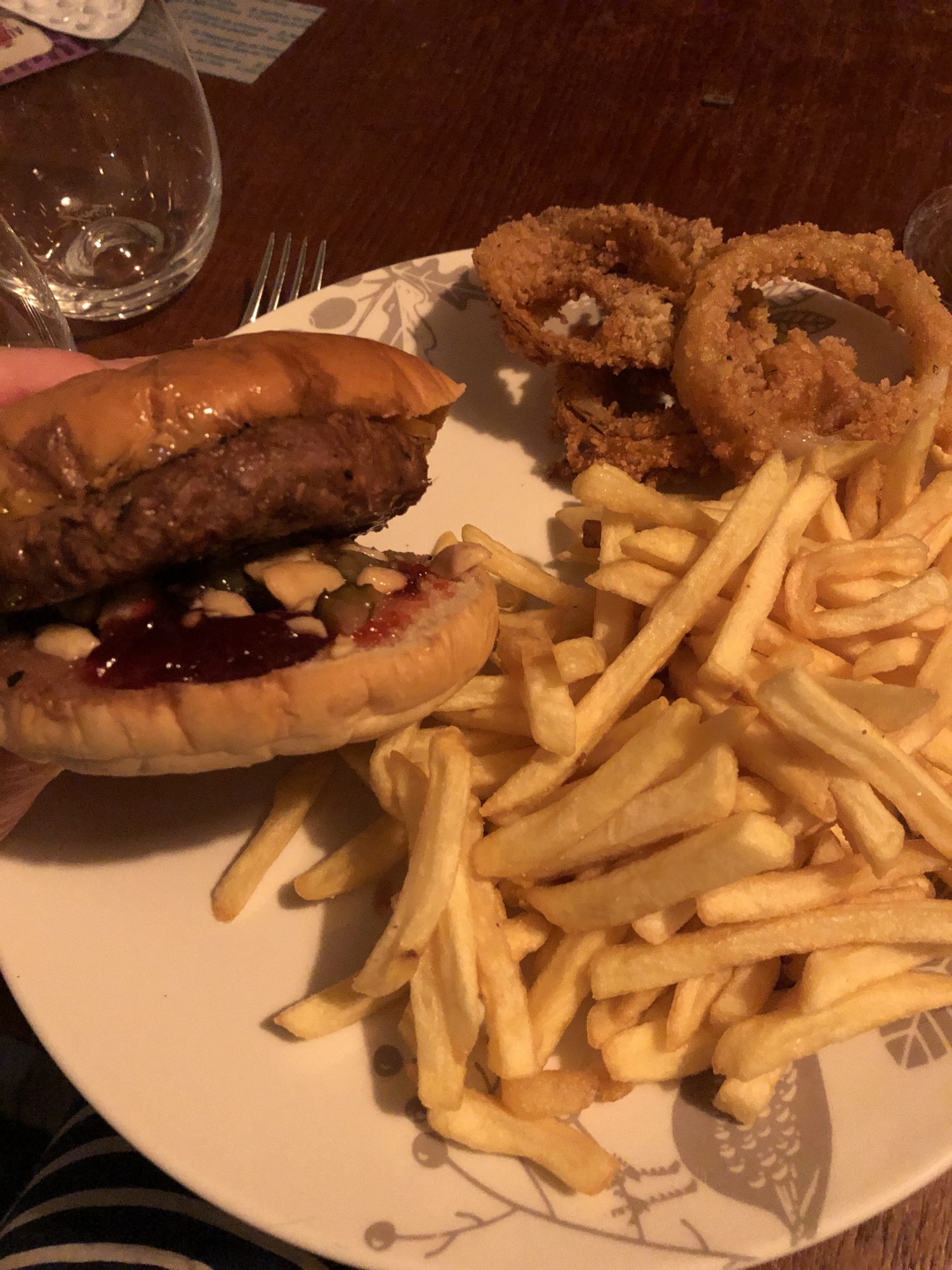 Had a meltdown
On Monday morning I had a telephone appointment with my GP.
She then arranged for me to go into the surgery for an examination in the afternoon, at which point I decided it was time for a bit of a meltdown.
I'd developed major paranoia that I had something hideously wrong, like Cauda Equina which is a medical emergency requiring immediate surgery. She checked, and I don't.
I may have cried, it hurts a lot and is very tiresome. I'm self employed so I have to keep going to work, and even simple things like dropping a pen and having to pick it up are like a major mission. I have no energy left and I just want to be able to sit in a chair and eat my dinner.
I have been prescribed some drugs called Gabapentin for nerve pain and I have another appointment in 2 weeks.
She was also very nice and understanding about my meltdown. Honestly it was just nice to feel like someone was actually listening to me.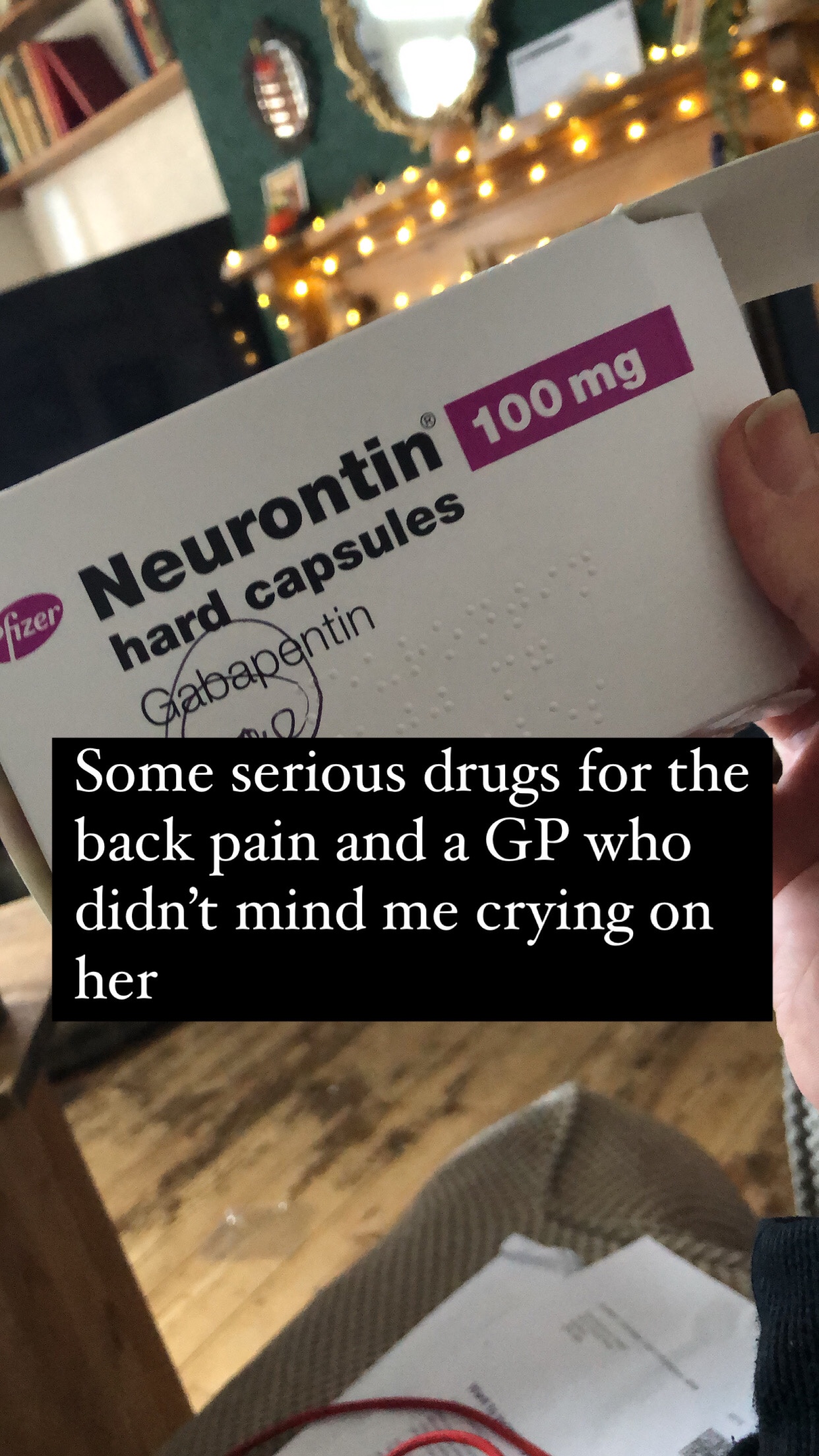 Had a pint
So, the pubs opened on Monday for outdoor hospitality, have you had a pint yet?
We walked the dogs and they got very excited when they saw people outside the pub, but there were, unsurprisingly, no tables and we weren't going to queue.
Then, as if it was meant to be, we spotted an empty table as we walked past a pub so we swooped in and grabbed it.
We had a stein, which was exciting, and I managed to half sit, half stand, occasionally perch and wiggle around on a bench for a bit.
I have worked out it was 5 months and 22 days since we'd been in a pub, probably the longest I've been in my adult life, and by adult I might mean since I was 15.
That tiny bit of normalcy meant a lot.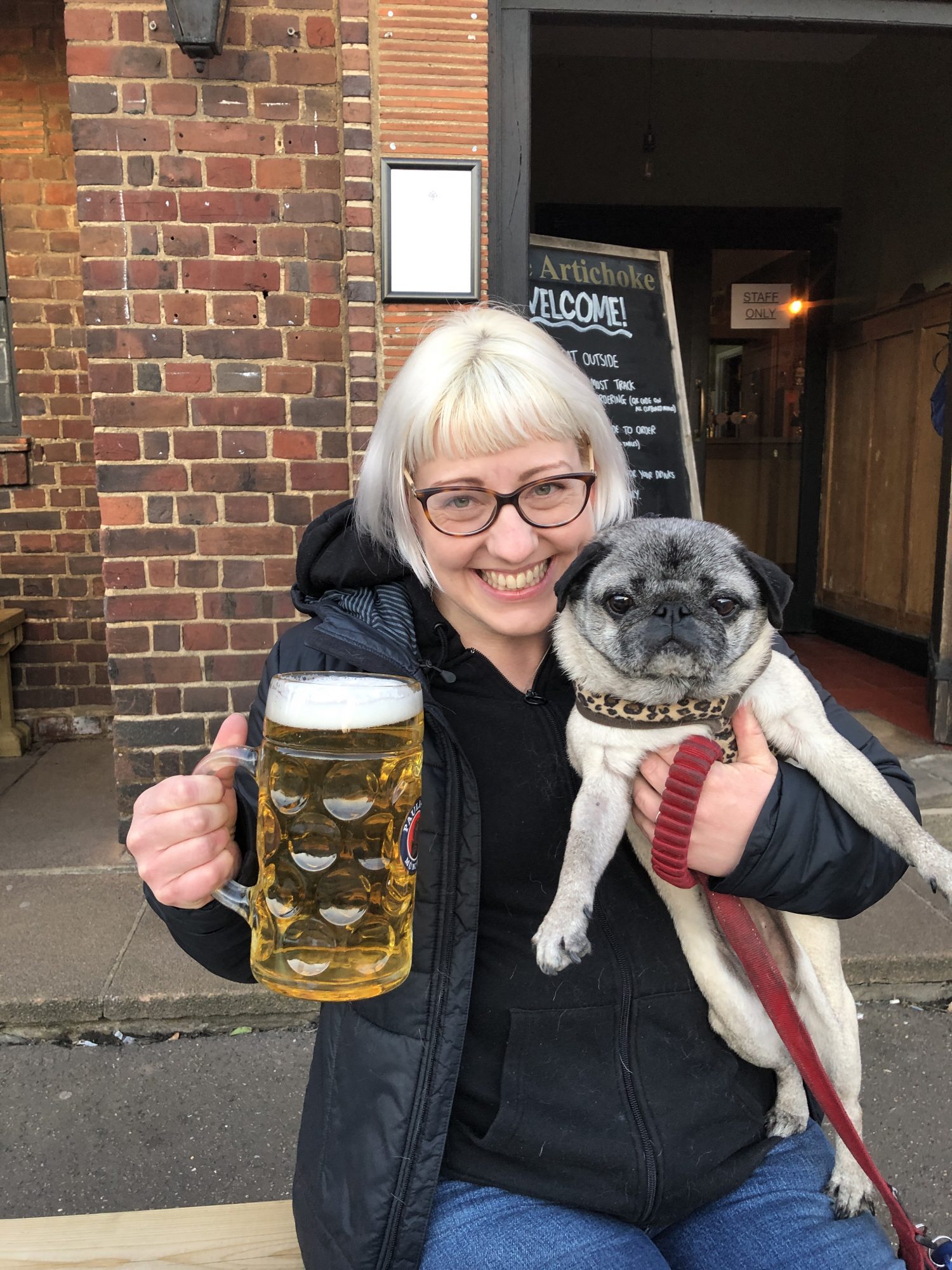 Had a Coffee
Not an interesting story, but I took a photo of it, so I might as well use it as I didn't do much else of interest.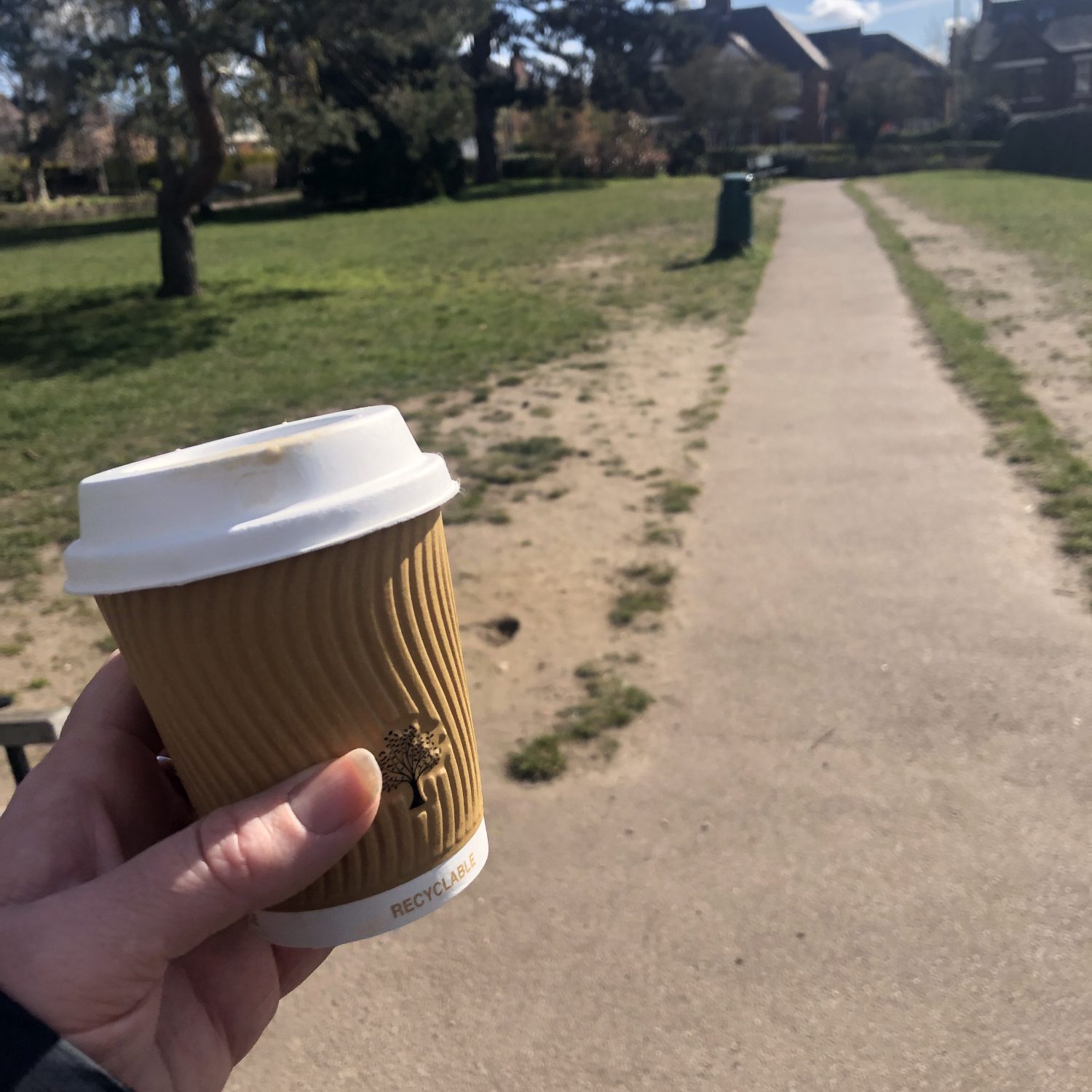 Steamed my eyes
For months I have had a heated eye mask that came in a glossybox in my bathroom cupboard. So on Saturday I decided to use it.
Someone had told me they thought it made them feel like they had steamed their eyeballs, but I thought it was a very soothing warmth, and a lovely lavender fragrance.
I planned to rest for 20 minutes, listening to some plinky plonky spa music. So I was a bit surprised when I woke up an hour later.
I took the mask off, and, oh yes, there was that lightly steamed eyeballs feeling, however I think that the nice relaxing bit before that was worth the steamed eyeballs. I might treat myself to some.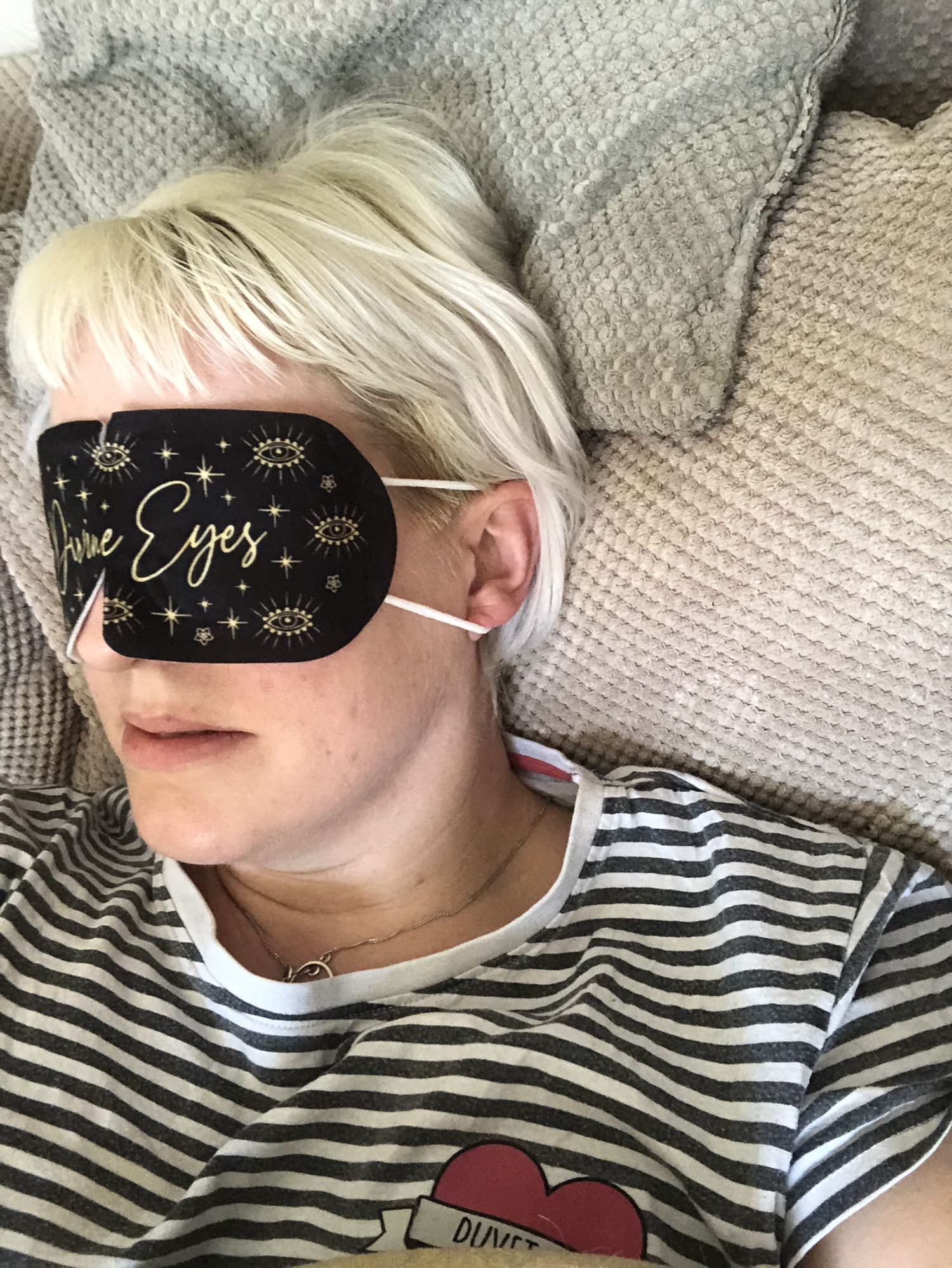 And that was another week in my life.
How was your week?
Related