Ah, the Royal Wedding.
Just because it's over doesn't mean the press releases stop you know.
Yesterday I received an email titled First High Street Copy of Kate's Dress often I don't even open press releases, but I couldn't just leave one sitting there now could I?!
So I opened it, and there it was.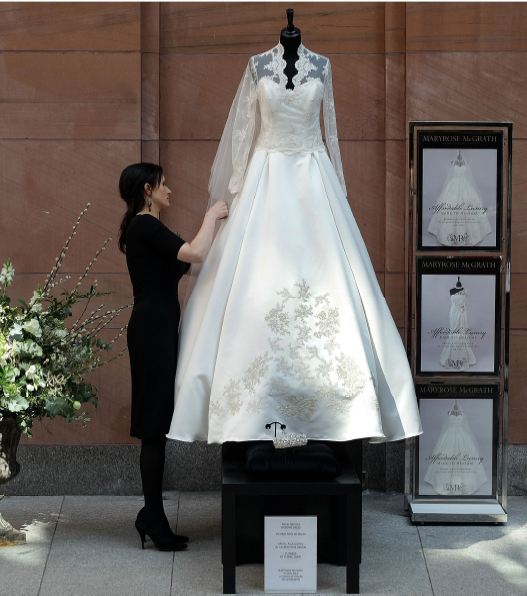 And it made me sad.
In case you've forgotten Catherine Middleton wore a stunning satin and lace gown designed by Sarah Burton at the house of McQueen, and the dress showed all the amazing eye for detail and corsetry skills for which McQueen has always been known.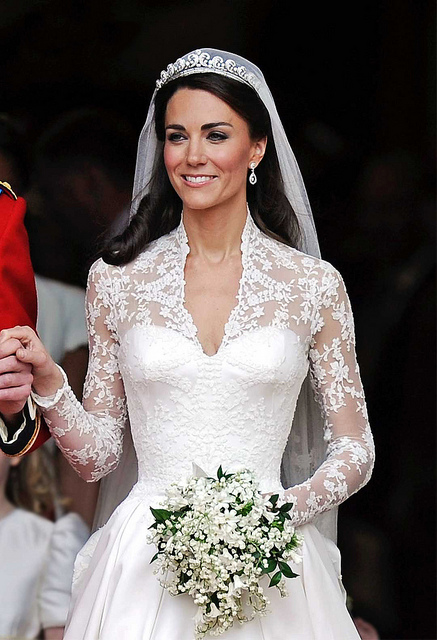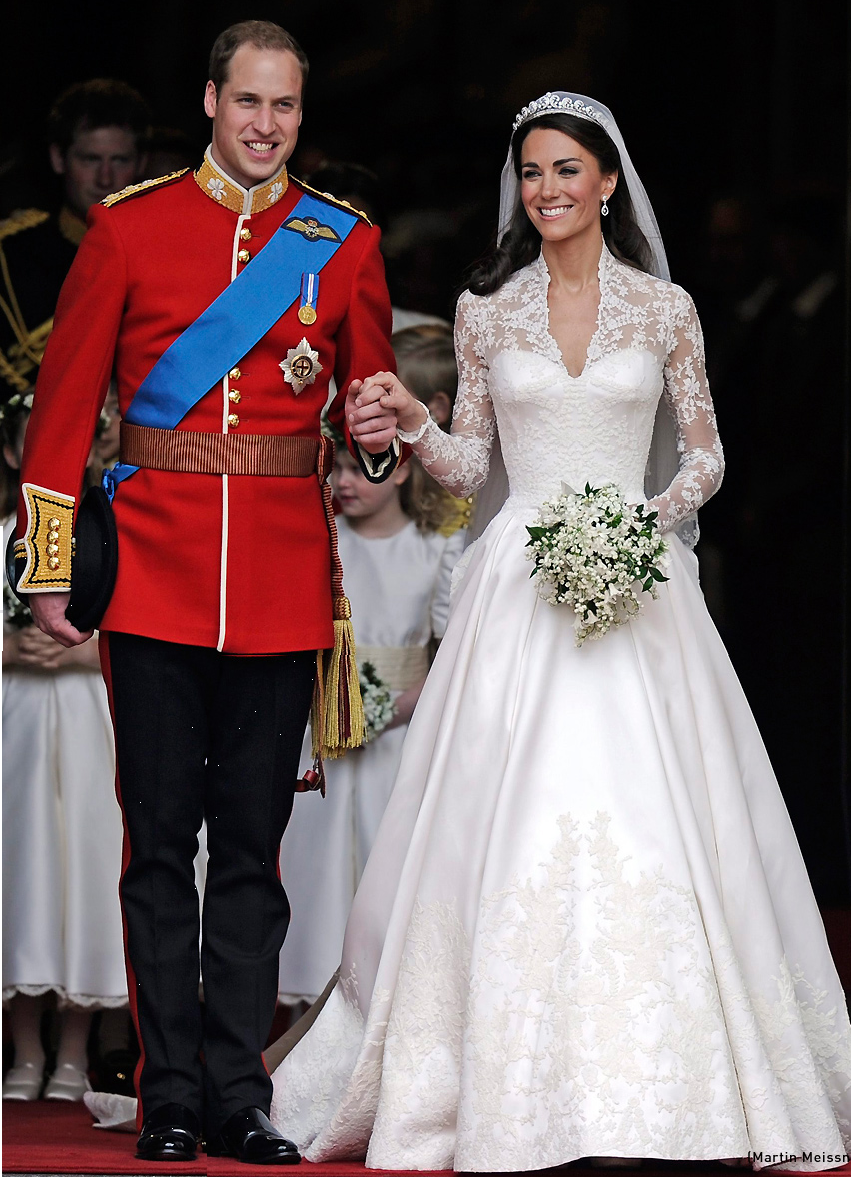 It made me sad because the dress is just wrong. It's not a horrible wedding dress, it's a very nice wedding dress, but it I think it misses all the points that made Kate Middletons so special. Kates bodice goes to a tightly nipped waist and padded hips, where as the copy appears to have a much more relaxed bodice flowing smoothly into an A line skirt. I also think the lace on the neckline and sleeves looks far too clumsy and heavy.
It also made me sad because of all the days in a woman's life that she should be wearing not quite right designer rip offs, surely her wedding day is the top of the "DON'T DO IT!" pile? This is surely a day to want to look like the very best version of you, instead of a cut price version of someone else? I have no doubt the dress will sell well, after all we can't all afford to wear hand made lace by McQueen on our wedding day, but it lacks the delicacy and elegance of the real thing. I also have no doubt at all that some Brides will look utterly stunning in it and the thought of Kate Middleton won't cross the mind of anyone in the room.
The dress is by Northern Irish bridal designer Mary-Rose McGrath who designs for House of Fraser. It costs upwards of £1,500, not a cheap purchase in anybody's book, but, of course, is a fraction of the original's cost.
Kate's dress drew comparisons to Grace Kelly, but actually the dresses aren't that similar at all in reality. They share a nipped waist, and a lace bodice, but that's all.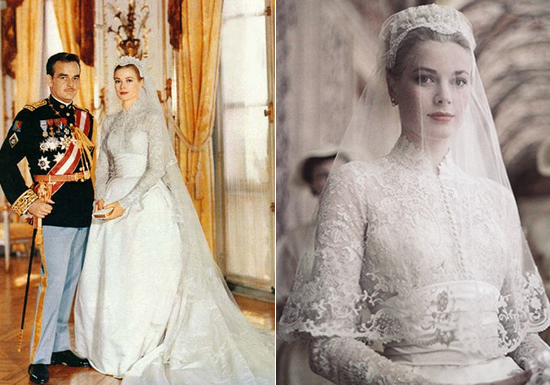 Kate's dress is simpler than Grace's, with a lower neckline (there's even a hint of cleavage) but the overall feeling is one of elegant simplicity and delicate grace.
And that's the secret. If you want to look like a Princess on your wedding day it's about conjuring up an image, a feeling, and finding the dress that suits your body and your budget. Whether that's a custom made one off special, a humungous Gypsy Wedding style creation or a simple silk slip.
Don't buy into someone elses dream, make your own.