Yesterday I said I had exciting frock news coming up, well this is it!
I designed some dresses!
As you can see my drawing and design skills are a massive loss to the world when I decided to focus on writing instead, but I hope you can get the idea.
All we want you to do is vote on which style is your favourite, and Lady K Loves has agreed to make a very limited edition run of which ever is the winner! We'll pick out appropriate fabrics, and visit a huge warehouse full of vintage trimmings to find buttons and buckles to make each dress beautiful and unique.
I'll show you each dress, and the bottom of the screen you'll find a poll to vote on your favourite!
Dress 1
Ideal for walks on the beach and eating ice cream with a handsome young chap in tow.
A cotton dress with a double collar trimmed in rick rack. The bodice is fitted with a back zip, a slim A line skirt and self fabric belt with a vintage buckle.
I thought something like a pale green striped cotton with green rick rack would be nice and fresh for Summer, plus, I like green!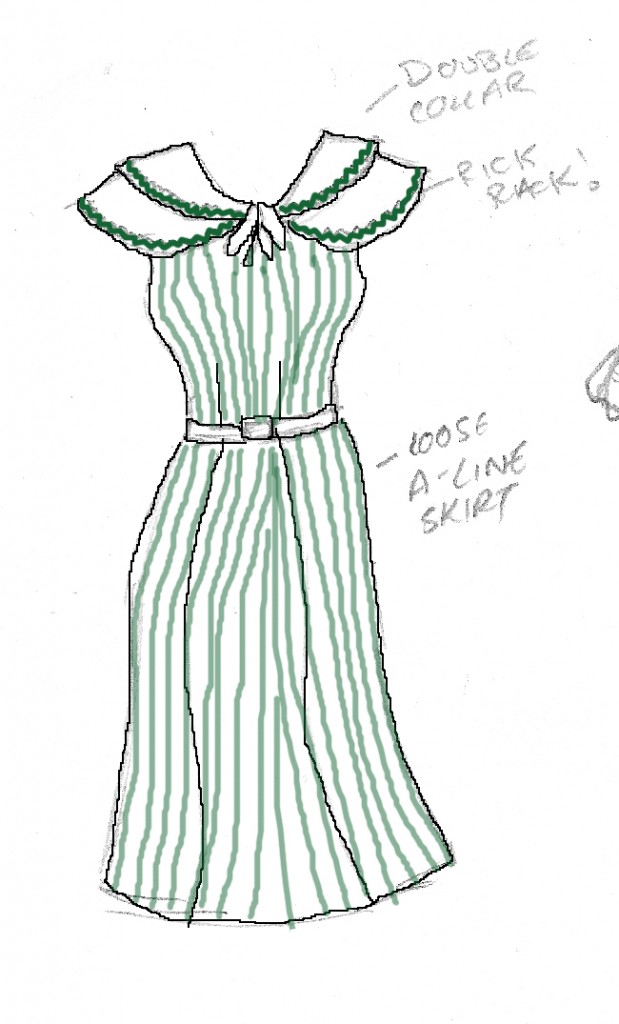 Dress 2
Wear it to meet your dashing new beau for a casual lunch date. The kind of dress that takes you effortlessly from work to play.
A smart day dress with a cross over collar, trimmed with a vintage button, and puff sleeves with a contrast trim and a slim fitting straight skirt. Probably in a cotton or rayon type fabric, so it can be worn every day.
Dress 3
Perfect for picnics by the river and romantic early evening summer strolls by the lake.
Based on a dress I have in checks (I wore it to the South Bank Centre!) A fitted bodice that fastens up the front with vintage buttons and an open collar. Side zip fastening and a nipped in waist with a full skirt. Ideal for wearing with a petticoat for extra drama.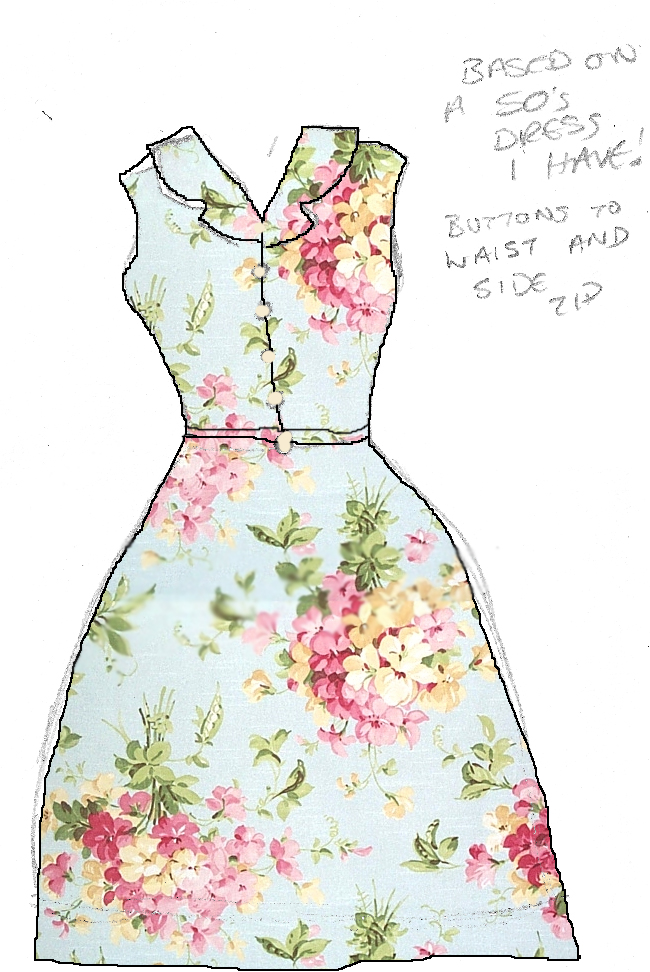 Now, the important bit! Which one is your favourite?
Remember Lady K Loves will be making a limited run of these for the Summer, plus I'll get one to prance about in for photos to show you what it looks like, so chose wisely! (P.S. You can get 15% off at Lady K Loves with the code retrochick_15)
[poll id="3" type="result"]