Hiding behind day 4 of the advent calendar giveaway is a super generous gift box of goodies by illustrator Alice Tait from the gift shop at the prestigious Westminster Abbey.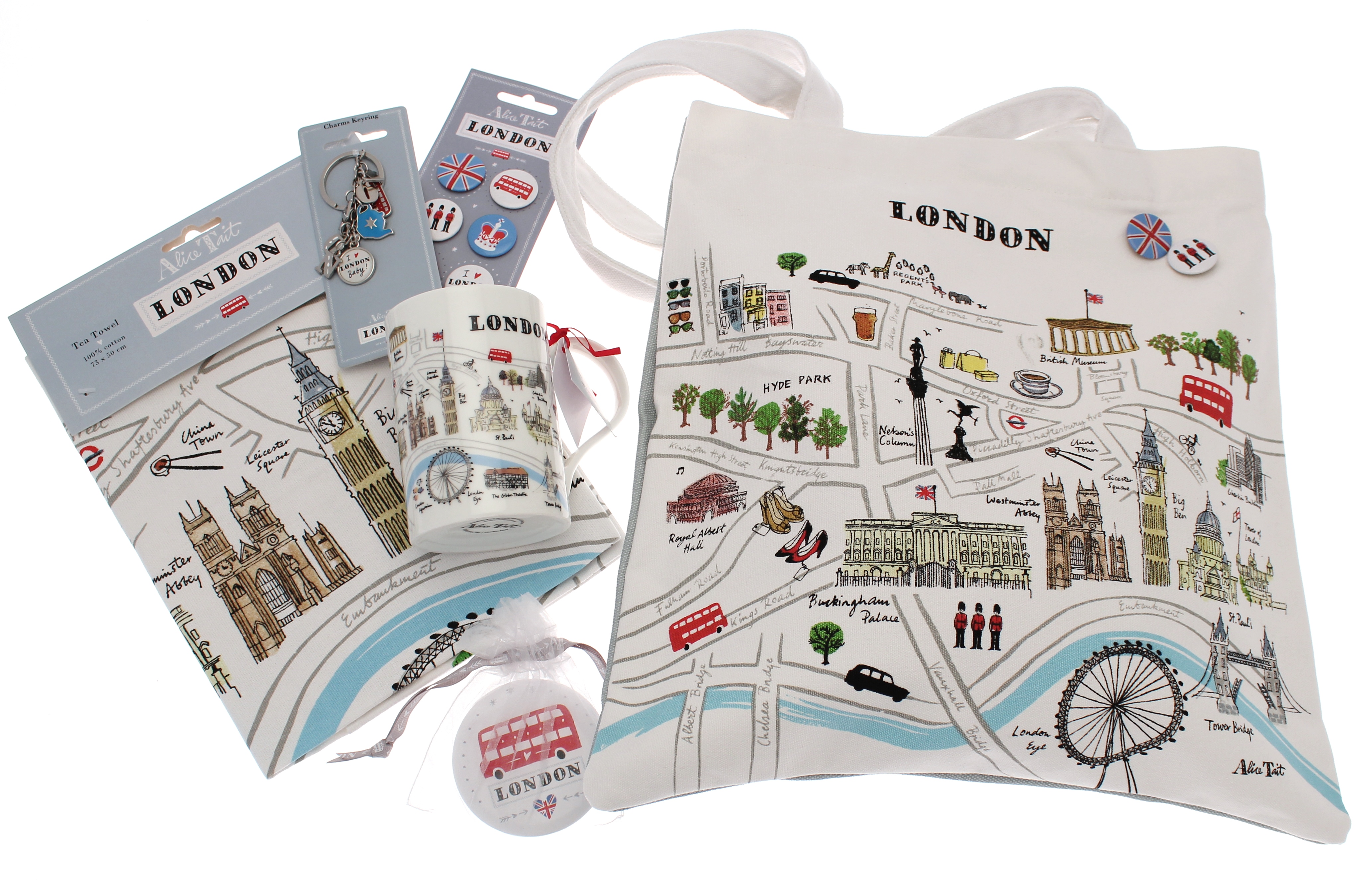 Now, I have to confess that I have a HUGE soft spot for gift shops at Tourist attractions. Nothing disappoints me more than to get to the end of a visit and find that I can't buy tiny minature versions of whatever it is I just visited to wear as earrings, necklaces or printed on tea towels. My favourite ever has been Stonehenge where I had to be forcibly removed from the place before I bought the full range of cutlery, crockery and paperweights, but the Abbey Gift Shop looks pretty good to me. Some very classy tea cup and saucer sets, and "High Altar" tea bags, which look pretty good to me, and all the money goes to help maintain the historic Abbey.
The gift box they've kindly donated contains a selection of goodies with a London themed illustration by Alice Tait. There's a tea towel, mug, tote bag, pocket mirror, key ring and a selection of pin badges in the box.
To be in with a chance to win you have 3 entry options, none of them are obligatory, but you get a bonus entry for each one you do! You can subscribe to the Abbey Shop mailing list or follow them on twitter or Pinterest. Just log into the rafflecopter widget below and follow the instructions!
a Rafflecopter giveaway
Unfortunately I am unable to fix any issues with the rafflecopter widget as it is hosted externally. If you have problems, please try again later or contact [email protected] for persistent issues and tell them your browser and operating system.