Recently a shoe company called Treds took one of my sidebar ads.
They're one of those more "general" shoe companies, not specifically vintage inspired, but with a broad range so you can find some lovely styles if you have a hunt round.
They obviously chose some nice enough shoes to feature in their ad to make me go "oooh", so today I am taking the hard work out of hunting through the site for good slightly vintagey or quirky styles by finding them all for you. Aren't I nice?
"Classic" Courts
Well, a classic slip on court shoe shape, with a quirky twist!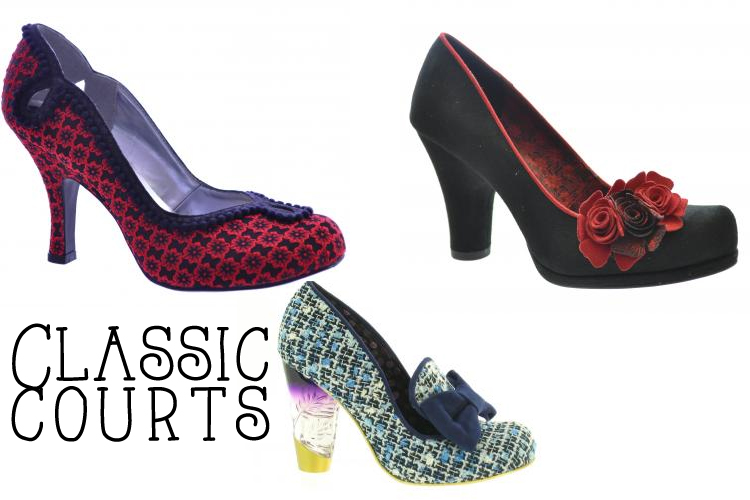 L-R
Ruby Shoo Miley Red – I love the shape of this shoe and the cut out detail at the heel and toe, an elegant Christmas shoe!
Irregular Choice Oz Blue Tweed – On sale, so limited sizes remaining, but not *too* bad at time of writing! I love that perspex carved heel, a great quirky every day shoe.
Ruby Shoo Eva – For those who like their heels a little chunkier! A classic court with a pretty floral detail
The Ones with the Straps
Because I asked about styles of shoes you all liked once and everyone said they liked straps to stop their shoes falling off!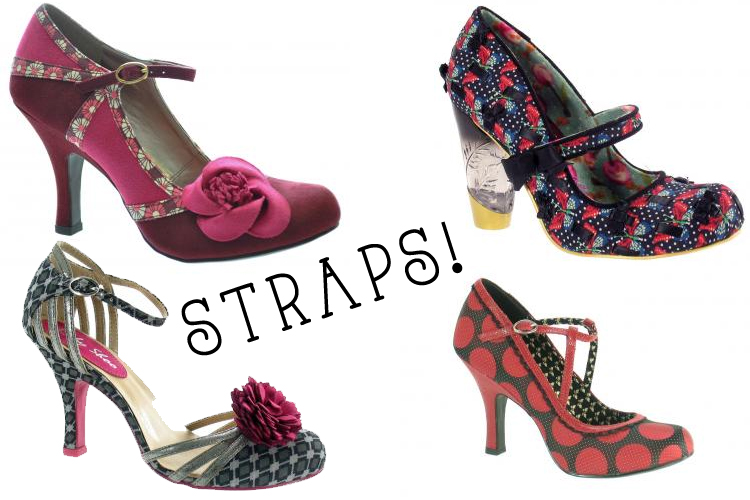 Clockwise from top left
Ruby Shoo Sophie – A pretty patchwork design in a colour that works in all seasons!
Irregular Choice Secret Pair – That nice chunky perspex heel, in a butterfly print.
Ruby Shoo Lena – If you're a polka dot loving vintage lady then these are for you! I love the twist on a T-bar fastening as well.
Ruby Shoo Kate – On sale, but only one size is sold out (a 6, my size, boo!) I just had to put these in anyway as I love them!
Funky Flats
The other type of shoe everyone is looking for is some cool flats. I figure ballet pumps are easy to find, and there's plenty of those on the Treds website, but I've tried to pick something a little different.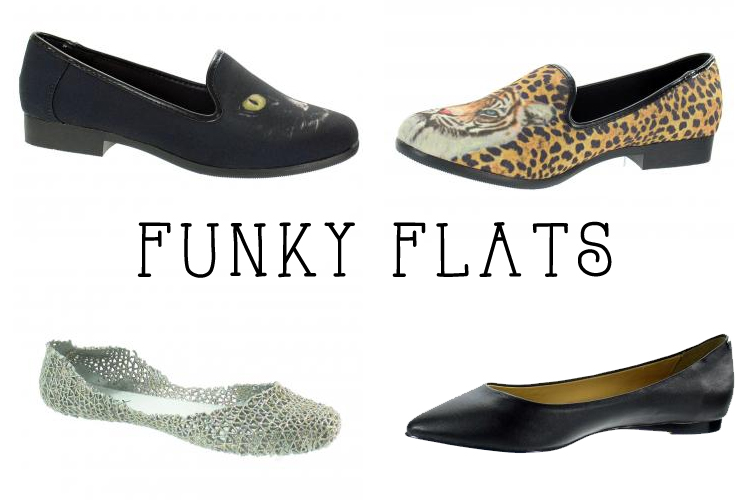 Clockwise from top left
Youth Rise Up Lowf Black Kitty – Sensible black loafers, with a kitty on the front, awww!
Youth Rise Up Lowf Cheetah – Feeling a little more hardcore than a kitty? They come in Cheetah print too!
Blink Black Pointed Flats – I had a pair very similar to these that sadly died a death, they're great for smart evening occasions and feel a bit beatnik.
DIZZY Ease Silver shoes – How cool do these look? They're jelly shoes, but they look like chain mail! For the inner Knight in all of us!