As of this minute there is less than a week to go till my first ever event!
You may recall I'm throwing A Marvellous Cocktail Party with the Fabulous Miss K of Blue Skies Vintage Events. As of now there are just 2 tickets remaining, due to a return, so if you want them you better snap them up quick on the website!
In celebration I have decided to dedicate todays Friday Frock Love to some beautiful 30s style frocks. If you're coming it might give you some ideas for what to wear, and if you're not, well, they're still gorgeous to look at!
If you are coming then remember that hair, make up and accessories make or break a look! Heavy eyes, pouty lips, waved hair and faux fur cape can make the most boring dress look glam!
For full on evening glamour this is beautiful! Not cheap, but oh so gorgeous.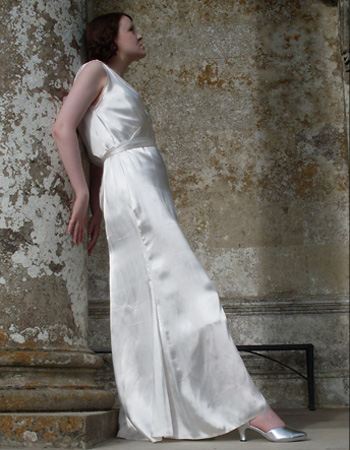 Custom made to your measurements in any shade of satin you want. Being calf length you might find this more versatile giving a better price per wear!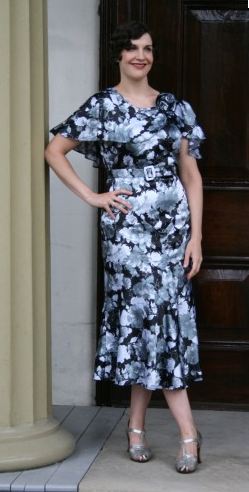 Stop Staring Bombshell Dress – Dolly Dagger £139
Technically a day dress, but certainly glamorous enough for evening wear!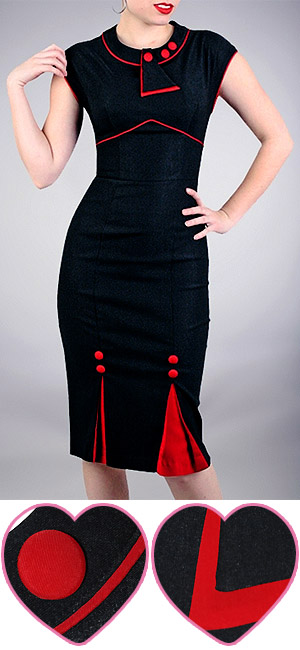 Of course, if those kind of prices are beyond your budget, there's always good old eBay! Look for longer length bias cut dresses with details like fluttery sleeves, cowl necklines or plunging backs, then search You Tube for hair tutorials! Remember, a bias cut dress needs a body to give it shape, so just because it looks like a shapeless sack on the hanger doesn't mean it won't be a thing of beauty with some womanly curves inside it!
These are all on Buy It Now, so still time to get it before Thursday!