Wheee! Last Saturday I took part in my first ever proper photo shoot.
The wonderful Ruby Demuir, photographer to the Stars, is completing a series of photos as tributes to the Stars of the Silver Screen. You can see Barbarella, Raquel Welch in One Million Years BC and Christine Keeler on her Facebook page.
I, however, got to be Jane Russell in The Outlaw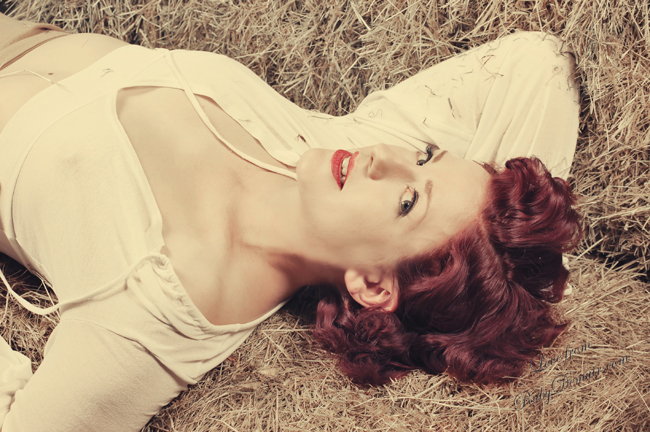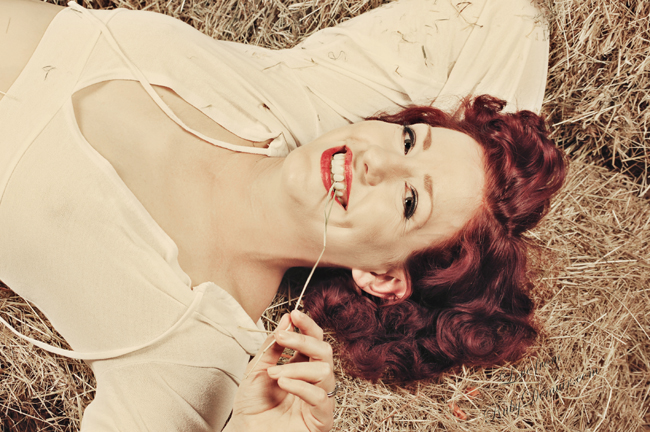 Jane Russell is significantly more moody than me, but still!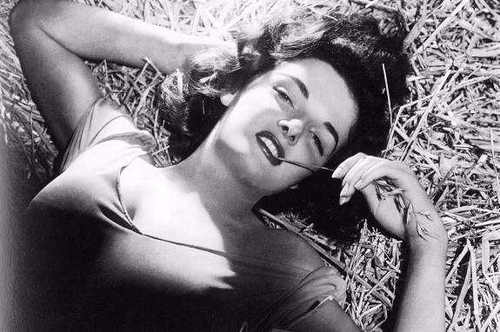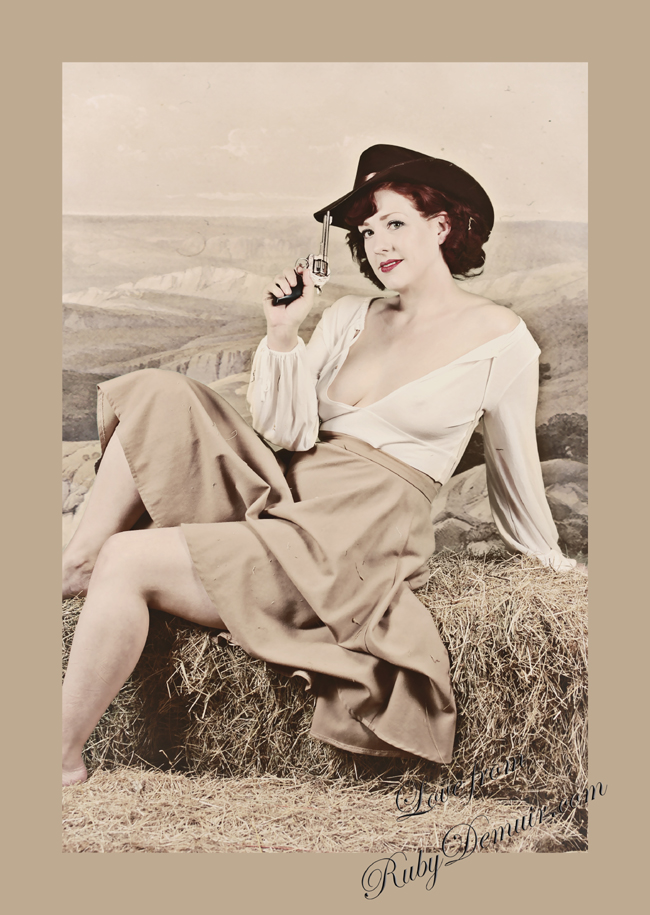 I also got, unintentionally as it happens, to be Loretta Young! This part of the shoot was intended to be for a blouse for Able Grable. Though I'm still waiting for the rest of the photos to be processed before you can get a proper look!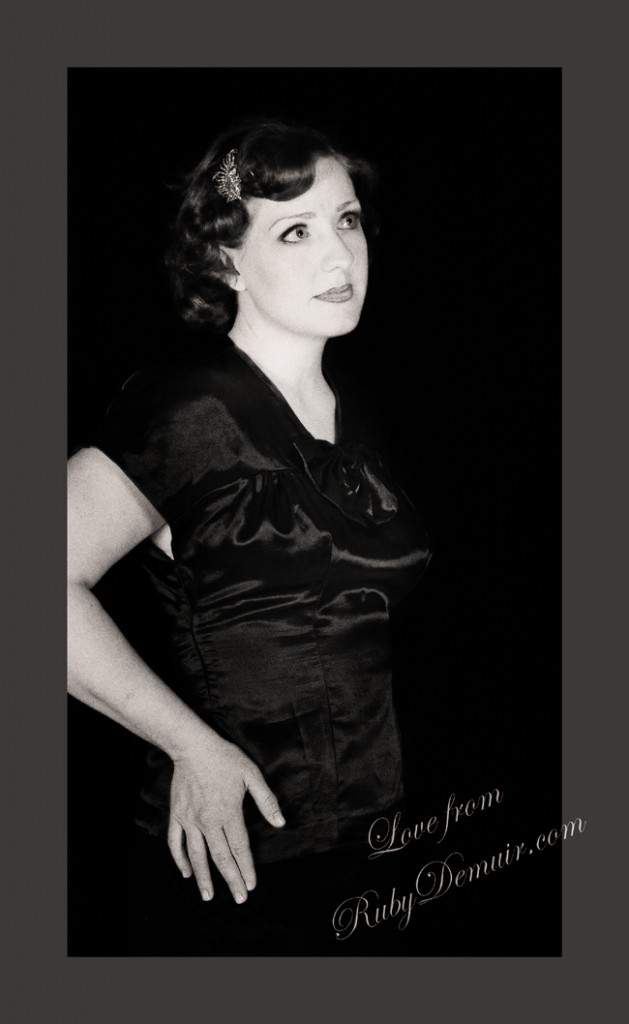 And finally I spent some time prancing around with a beach ball in a 1950s Swimsuit!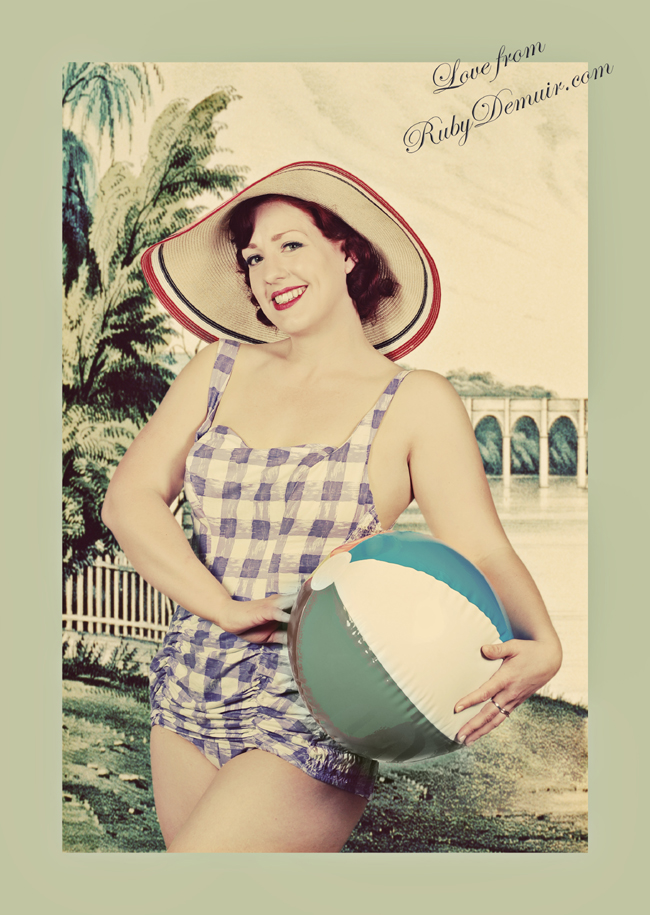 It was hard work, but really great fun and it's so exciting to see how amazing the shots look once the magic has been performed!
Miss DeMuir does a lot of her work in post processing. As you can probably guess these were all shot on green screen and the exciting location backgrounds and vintage effects were added afterwards. Much as I'd have loved to head off to such exotic locations Norwich is a little short on them!
Miss DeMuir currently running a competition to win a shoot with her, so head on over to her blog and check it out!