Happy Bank Holiday Monday!
I hope you're all enjoying 3 day breaks and it hasn't rained like it normally does on Bank Holidays?
Changeable May weather is the curse of the Fashion Blogger, no sooner have you taken a photo of an outfit on a lovely sunny day than the UK is bound to be plunged into 3 weeks of unseasonal snow and ice, or possibly you photograph that nice scarf and hat combo, only to wake up the next morning to the start of the hottest weather since records began.
Whatever the weather is doing today (and I apologise for spending so long wittering on about it) this is what I wore last Tuesday for my little adventure in Preston when the sun was shining and the birds were singing and all was right with the world.
Now, this wasn't what I'd actually planned to wear. In my suitcase I had packed an ice cream print shirt that I thought would look great with this 40s midi skirt, but it didn't. The shirt was too big and loose and it looked rubbish. Also the next days weather was supposed to be a lot chillier (see above weather rant), and this sleeveless blouse was likely to leave me shivering, so I did a bit of a switch around.
Sadly it means that I have committed a big Fashion Blogger faux pas and am inadvertently wearing an outfit entirely made of items that have been gifted to me over the years.
Still, at least it proves that I only ever accept things from companies I love and things that I would actually wear, right?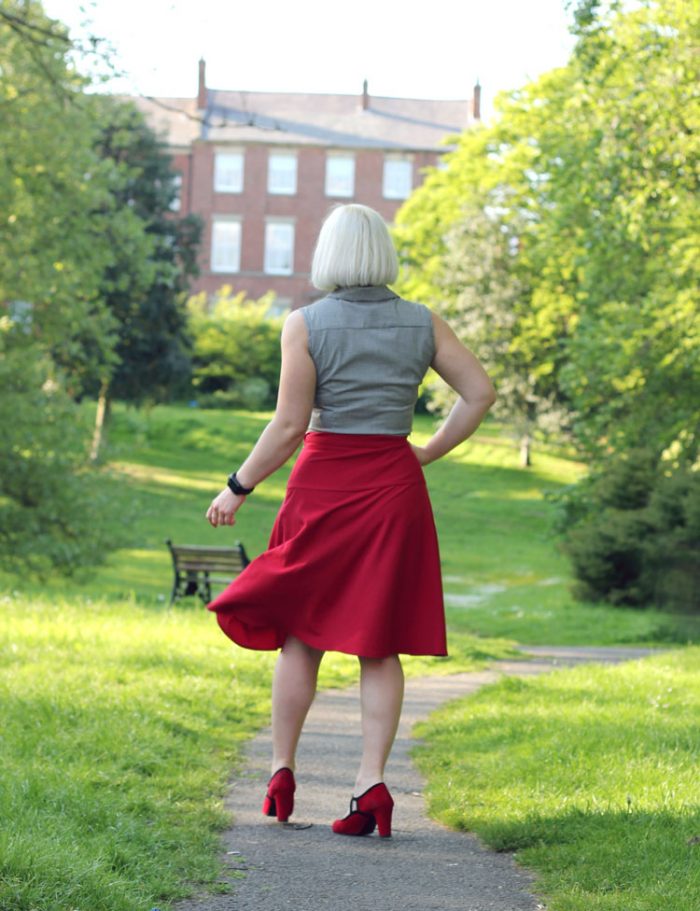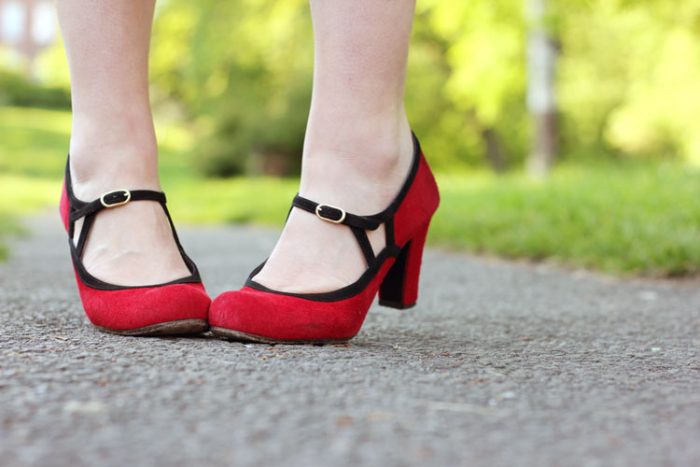 The photos were taken in Winckley Park, which was where I stopped for lunch and then made Mr Chick go back to in the evening, both to show him what I'd found, and to make him take photos of me prancing around in the early evening sunshine. We'd already drunk those 2 cocktails at this point and were just off to hunt down somewhere for dinner, and maybe more cocktails.
I kind of like how matchy matchy this outfit turned out, even unintentionally. The red and black shoes, the red 40s midi skirt, and the red and black gingham with a red cherry motif totally looks like I meant it.
It's also the outfit I was wearing when a slightly odd middle-aged Irish Man at the bar told me I looked very attractive, so it has the slightly odd Irish Man stamp of approval, which is nice.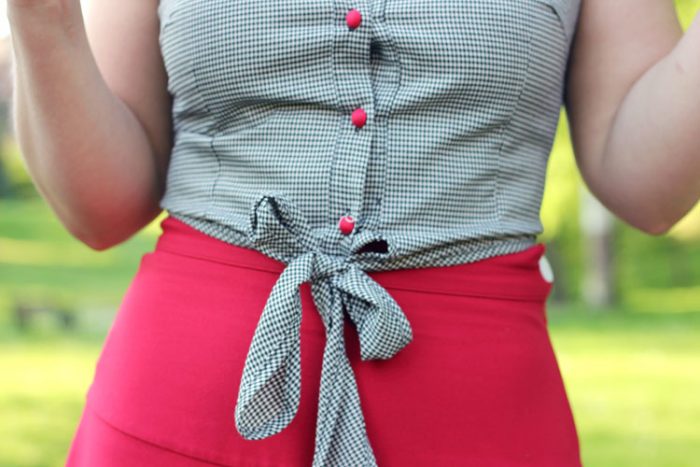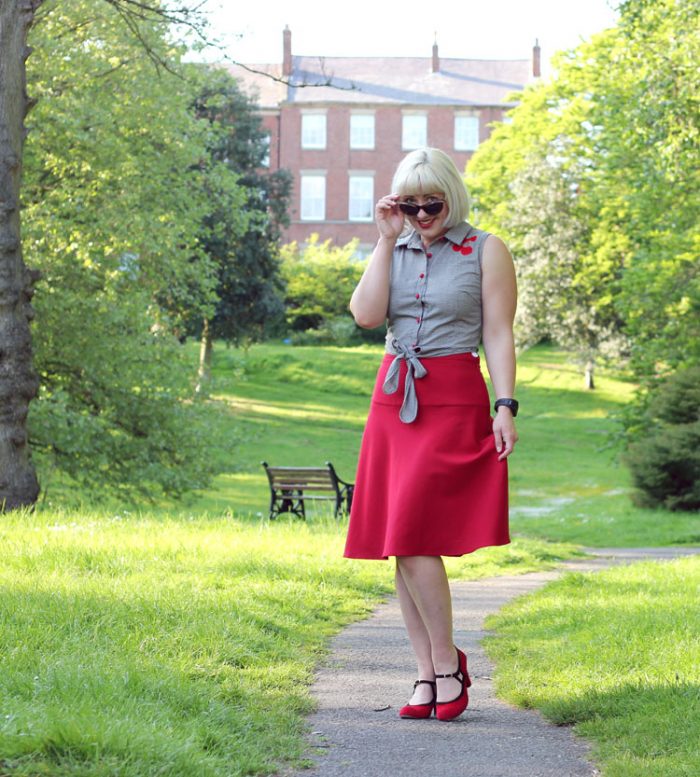 ♥ Blouse – Collectif* (Similar) ♥ Skirt – House of Foxy* (Similar) ♥ Shoes – Chie Mihara* ♥
♥ Sunglasses – Glasses Direct*♥