I've been a devoted dress fan for a long time.
A dress is the easiest one stop dressing option ever, plus there's something about a dress that makes everyone think you've made an effort even when all you've done is fling on a frock. Lately, though, I've been starting to waver more toward midi skirts.
I don't know what caused the gentle change of sartorial direction. Maybe it was my growing selection of t-shirts (with the necks cut out bardot style, obviously) but whatever it was I've rediscovered a love for the versatility of midi skirts. Even the summeriest printed skirt can be warmed up on chilly days with a pair of tights and a cardigan, or cooled down in the sunshine with a crop top. Go for neutrals and they're perfect all year round, which is particularly pertinent when you're trying to get dressed for the current weather!
I like pencil and body con midi skirts for a smarter feel and on breezy days, A line or full midi skirts are perfect for picnics in the park and keeping cool.
My shopping eye has therefore turned to improving my skirt selection, which is a little thin on the ground (several I do have are slightly too big, so when I feel brave enough to get rid of them I might pop them up for sale!).
I bought a kick ass Mexican print skirt in Hastings at the weekend, which I'm pretty sure is what caused the sudden torrential downpours (I buy Summer clothes = 6 weeks of constant rain) but actually what I have my eye on right now are some printed skirts that will work for both Summer and Winter. Imagine them teamed with a roll neck and boots in winter, and a bardot crop top or vest in summer.
To pick out separates that will work for all seasons I tend to stick to bold, primary colours, neutrals like brown, beige or black, or prints where the base of the print is one of those colours. Pastels and lighter colours tend not to work as well when the weather cools down, they can go with black, but it takes a little more thinking about to make it work, and, well, I'm too lazy for that.
This is my current wish list of must have midi skirts.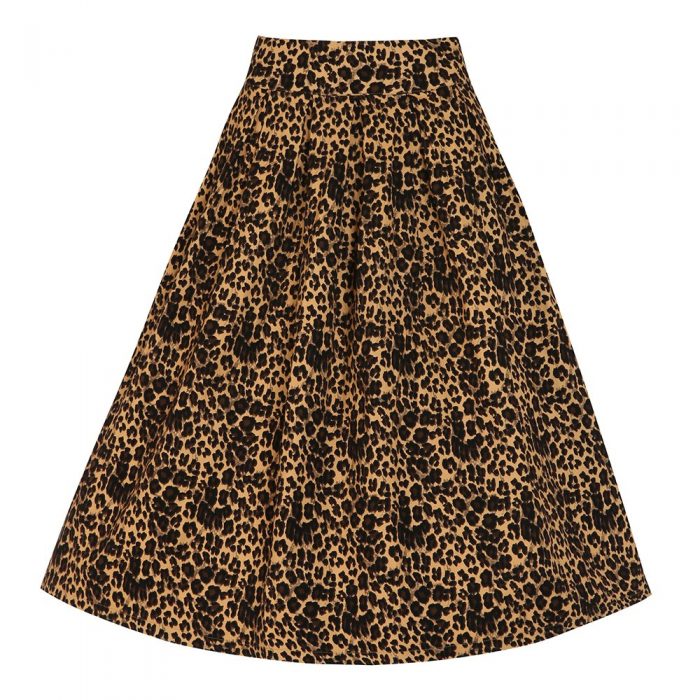 Oh no! This skirt has been haunting my dreams for weeks, and now looking it up for this post I find it is on sale. This should be a good thing, but considering the current state of my bank account it may not be!
I fear this may fall into my basket soon. I mean, how awesome will this look with a bardot top AND with a black polo neck?
I like the multi directional stripes on this one, I can't resist a black and white stripe! The style of this one looks quite summery with its pleating and wide waistband, but it's dark enough to survive into Autumn at least, even if it's not quite snow day attire.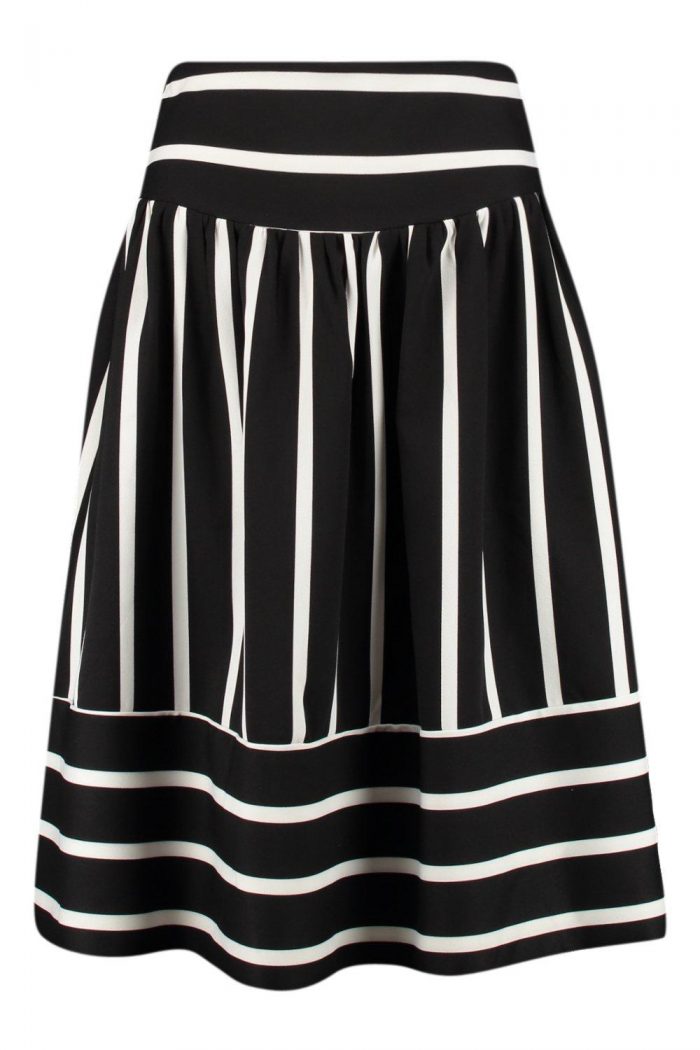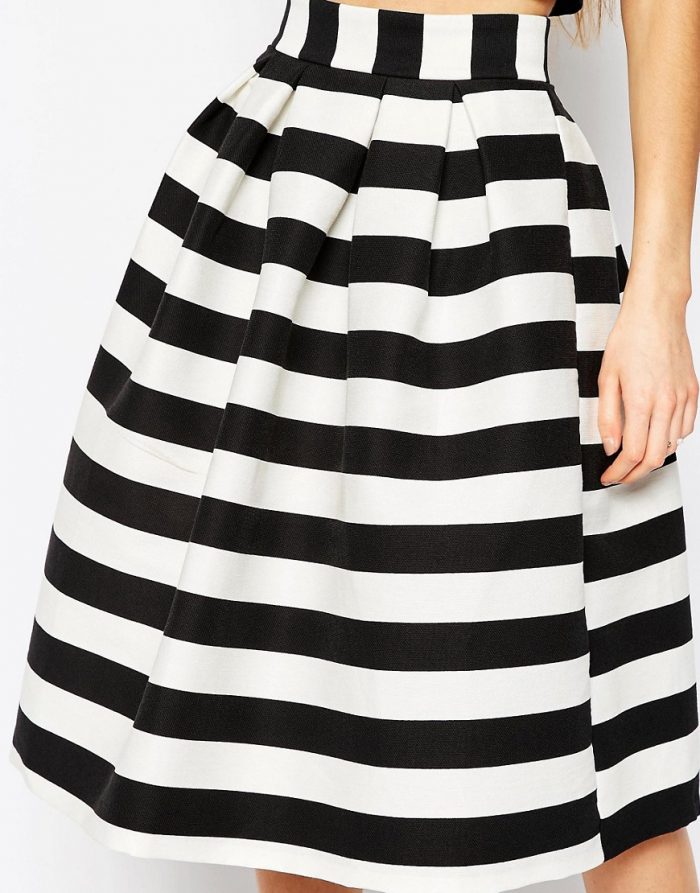 Because you can never have enough black and white stripes.
It looks like a matte fabric, making it perfect for day time wear and you can wear it with any bright colour tops you happen to have, without having to resort to just a black skirt. It occurs to me I don't actually have a black and white stripe skirt. I have green and white, and I have dresses, but no skirt, hmmmmm.
This looks like quite a lightweight skirt as it sits close enough to the models legs that I initially thought it was a pencil skirt. The bright bokeh effect print makes me think of warm summer evenings and candles twinkling, but also of Christmas lights, so it's obviously multi seasonal.
I think a small petticoat in winter could make it a little fuller.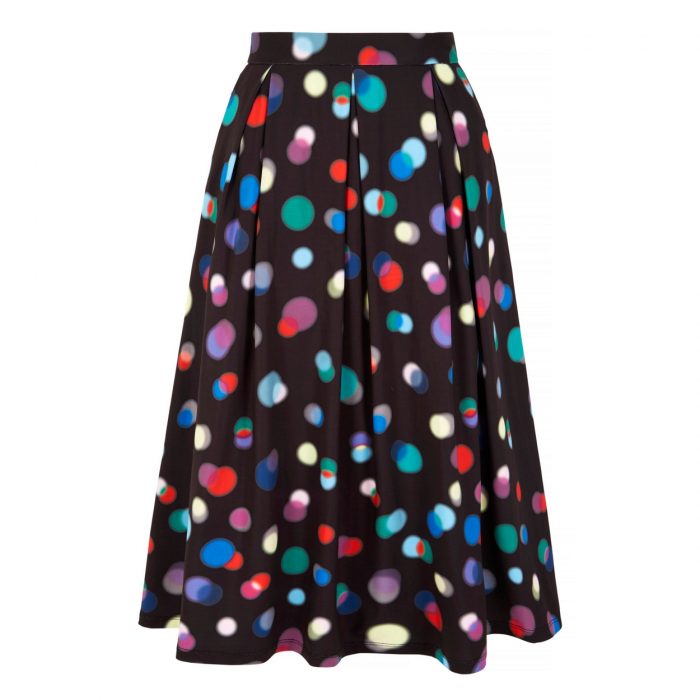 SALE ALERT! SALE ALERT! One of those lucky occasions when something is in the sale AND still has a good range of sizes left!
The fabric on this is shiny, which might put some people off wearing it during the day, but the colours are definitely both bright enough for Summer and muted enough for Autumn/Winter. It's that combination of black and colours that makes it work. Personally I'd happily rock this for day with clogs OR over the knee boots.
I bought a skirt from this site at Christmas (this skirt, in fact!) and I absolutely loved it. It was far better quality than I'd hoped and I've had my eye several things ever since. There are a couple more striped skirts similar to my Christmas one available in pink, navy and black. But todays pick is this amazing novelty print of St Basils in Moscow.
Novelty prints are a Summer favourite of mine, but this ones dark background makes it more versatile for other seasons. I could definitely rock this as a Christmas skirt!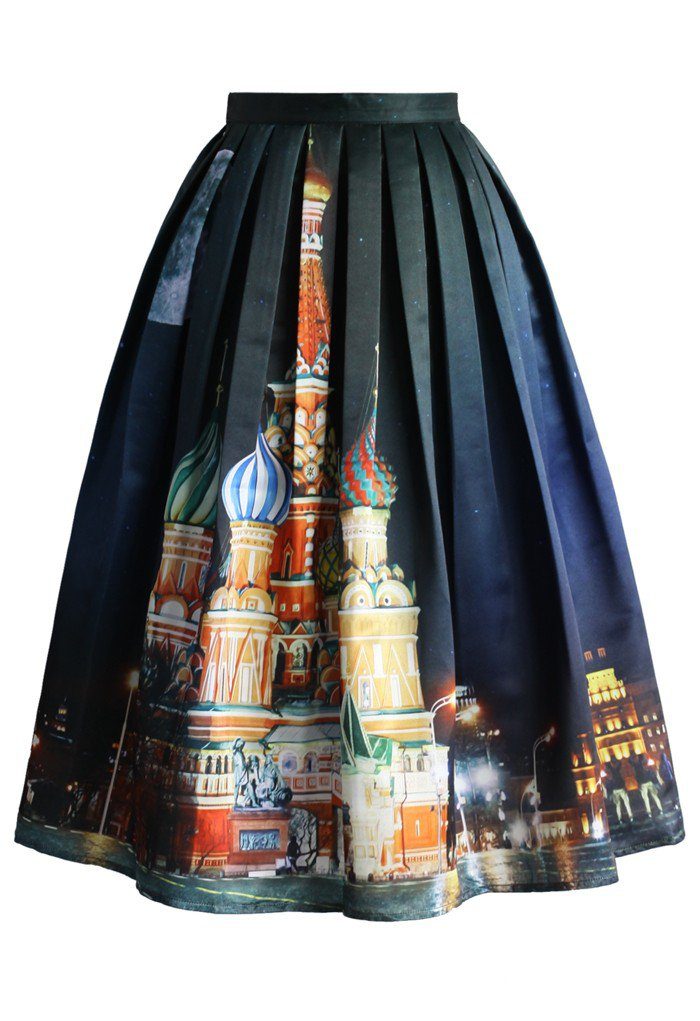 Related