Phew!
It's not often I post in the evening on a Friday night but after such a hectic couple of days I wanted to share the few photos I took at yesterdays Marvellous Cocktail Party that I organised with Karen from Blue Skies Vintage Events.
We had an official photographer there, Esther Ling, so hopefully I will have some fabulous shots to share from her soon, but in the mean time the few snaps I had chance to take will have to suffice!
We had a Chinese Auction, with a variety of suitably vintage themed prizes. In case you don't know the idea behind a Chinese Auction is that you get a full set of raffle tickets and you chose which prizes you want to "bid" on by placing half of your ticket in the pot next to the prize, and keep the other half. So with a strip of 5 tickets you can place all 5 in one pot to help your chances of winning, or spread your bets across several pots!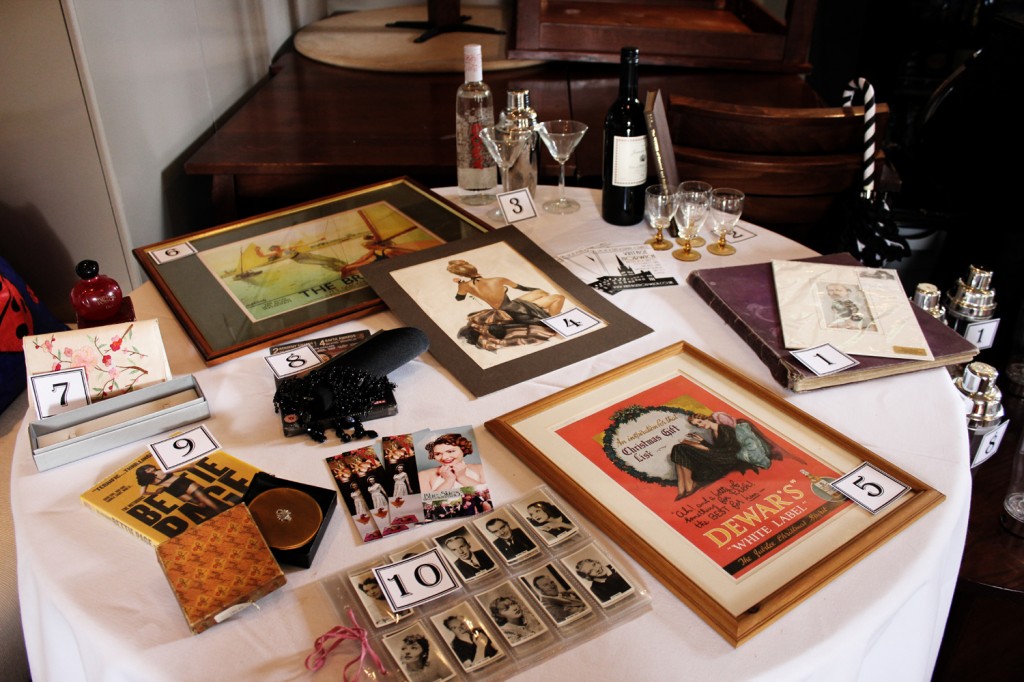 Our fabulous evenings entertainment was provided by Charlene Jean singing some beautiful vintage tunes, Swingball with some energetic dancing swing music, The Hot Bopping Girls dishing out packets of chocolate cigarettes and DJ Earl Harlem and his fabulous Deco DJ booth.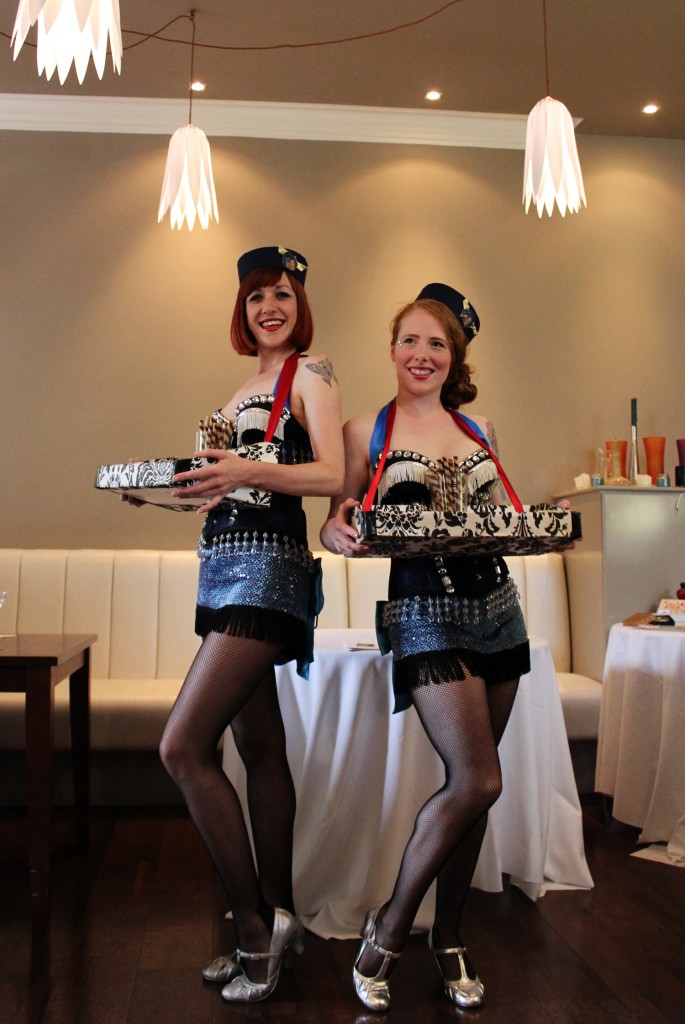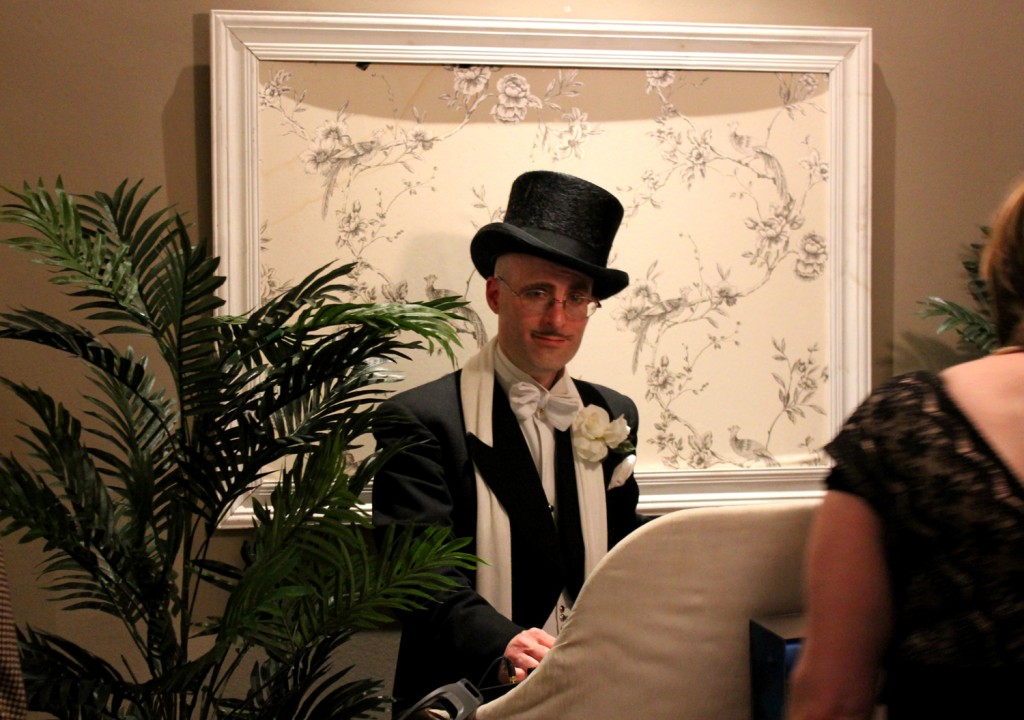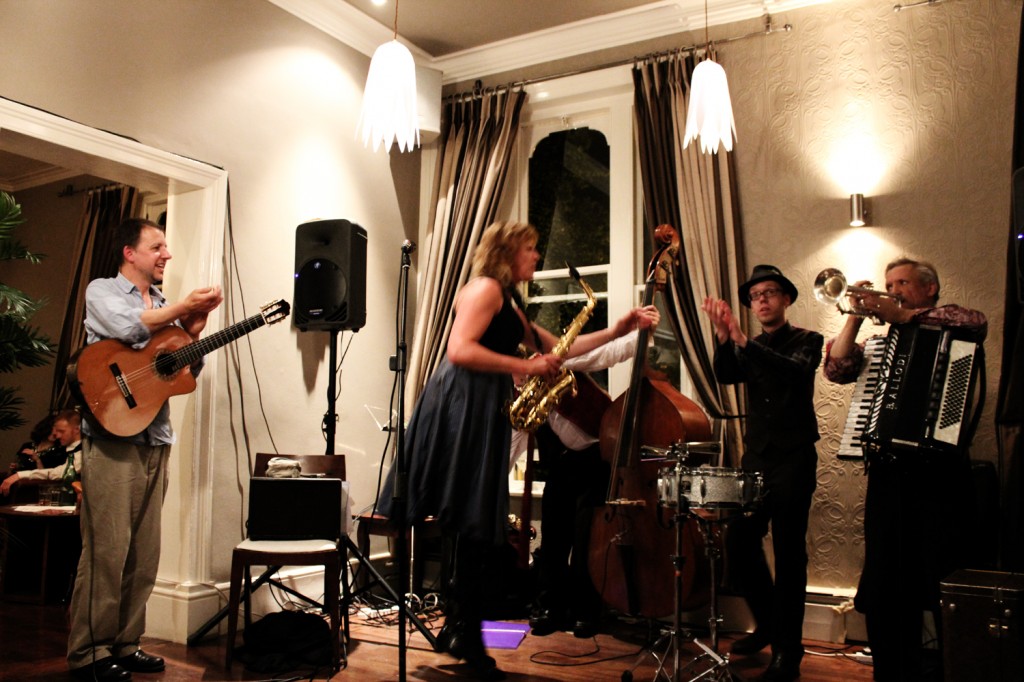 For a first event the evening went fabulously well! Farmer Browns bought in a mixologist who created a special 1930s cocktail menu and trained all the staff to make proper, delicious beautifully prepared ice cold cocktails. No maraschino cherries in your Manhattan, these were proper cherries, stone and all, soaked in kirsch and black pepper. Yum.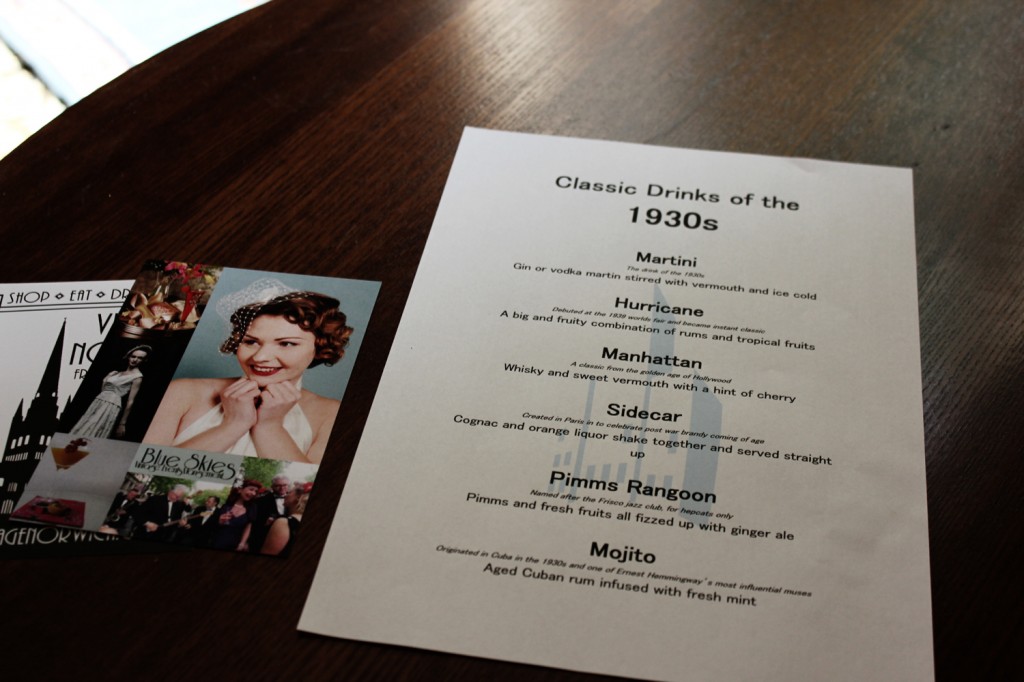 A slight downside to this was that waiting times at the bar got a little excessive at busy periods as each drink could take almost 5 minutes to prepare. Most people took this in their stride, at least the drinks were strong, tasty, and well worth waiting for when they arrived! New friends were made in the bar queue and the intimate venue meant the entertainment was immediately on hand while you waited. It's maybe something to address for the next one though, along keeping the windows open to deal with how warm the room got with all those frenetic dancers!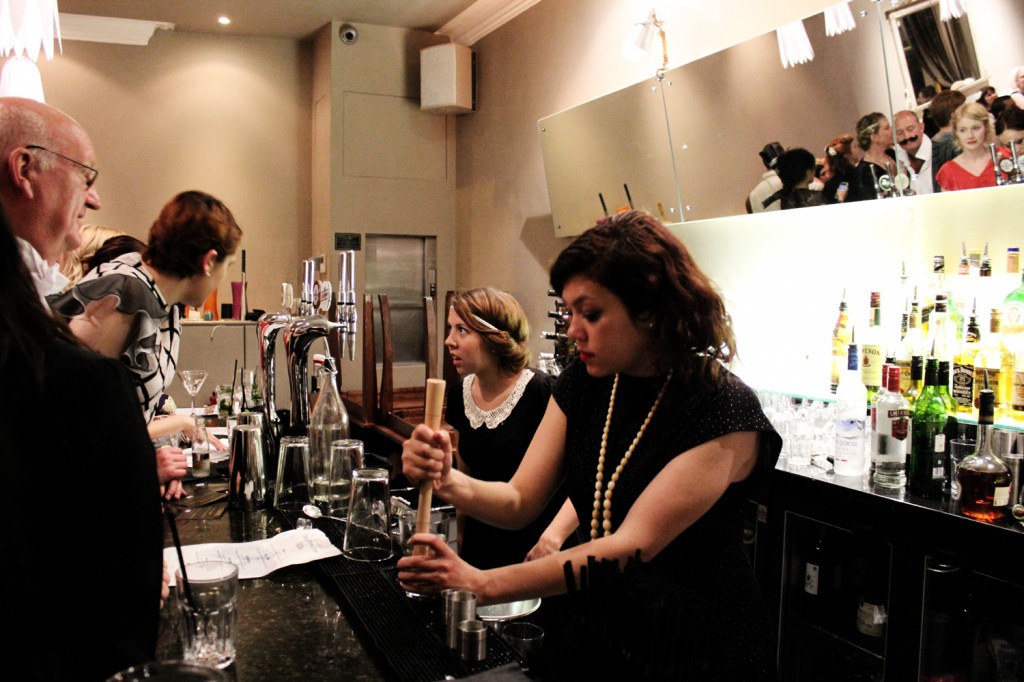 Of course, the evening was nothing without the amazing people who made such an effort and really made me feel like we'd managed to transport the whole venue back in time for the night. Everyone looked astonishingly beautiful. I'm hoping our photographer got more of a chance to catch how amazing everyone really looked, but in the meantime I'll leave you with a few snaps I took!