I have always hankered after taking a trip on a sleeper train.
Far too much Poirot and an obsession with the "golden age" means I'd probably be as hideously disappointed when I got on a modern sleeper train as I was when I played Lacrosse after many years reading too much Enid Blyton.
What I really want, of course, is to take a trip on the Venice-Simplon Orient Express. With the cheapest overnight trip, in a shared cabin, starting at £765  PER PERSON my dream trip is unlikely to become a reality any time really soon!

Soooo, can I get that exciting sleeper train glamour at a more reasonable price?
YES!
Well, kind of. I can holiday on a train at least. Though when I get off the end I won't be in any exciting glamorous location. Here are some fabulous railway carriages that have been converted into hotels and holiday homes.
Take an appropriately glamorous travelling wardrobe and take along your portable gramophone and a selection of 78s for a cut price trip with some 1930s travelling glamour.
The Tulip – Selsey – Prices from £700 per week
The Tulip is located on the seafront near Chichester. It has views over the beach and has been amazingly restored with mahogany and satinwood carvings and ornate door hinges and luggage racks. As you'd expect it's still not cheap, but from £700 a week it's still cheaper than one night for 2 on the Orient Express!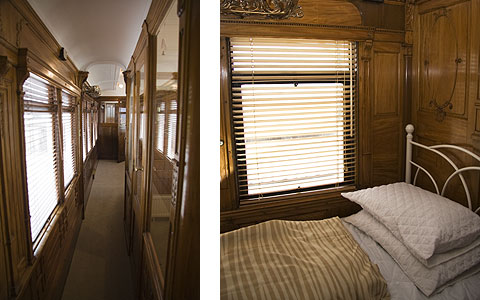 The Sidings – York – Prices from £40 a night
The Sidings is a hotel with 5 Pullman style railway carriages overlooking the York-Thirsk railway, for that full rail travel experience!
There is a dining and car and the other carriages have been converted into rooms. There's an online form for bookings, so you'd need to confirm price, but still a snip over the Orient Express….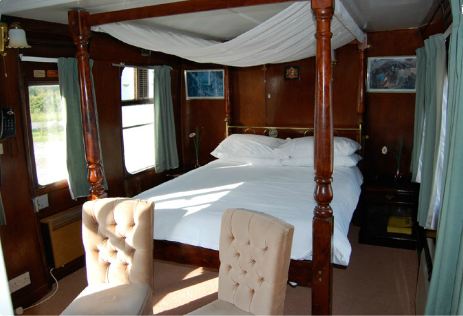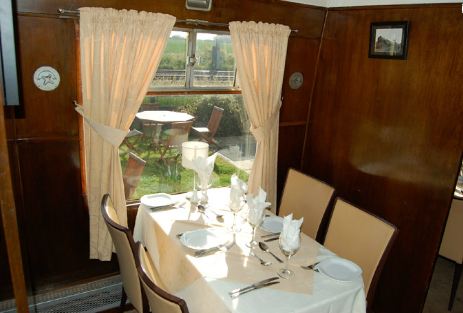 The Railway Inn – Burnham Market – Prices from £132 b&b
Local to me in Norfolk this is an old railway that stopped functioning in 1957. It has been transformed into bed and breakfast accommodation with contemporary decor. One of the rooms is a converted railway carriage which is accessed from the platform.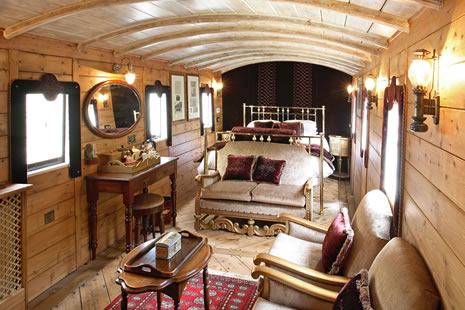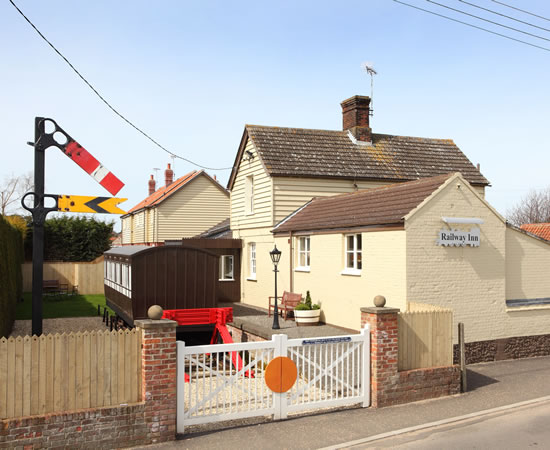 A 1950s railway carriage that has been converted into a self catering holiday home. Less luxurious than the previous 3, but maybe more authentic with original 50s train seats and luggage racks still intact!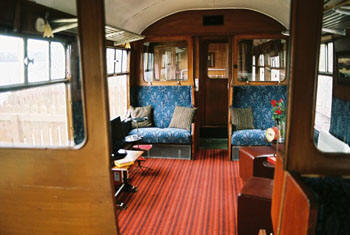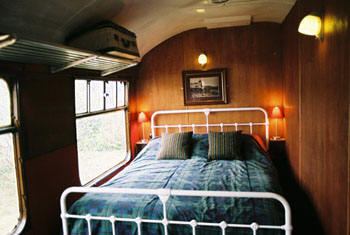 Rail Holidays – St Ives Bay – from £195 for 4 nights
This site has a total of 3 railway carriages. My favourite is the old luggage van which sleeps 4. It is a passenger luggage van that was decommissioned in 1932. The outside is restored to it's original colour scheme, while the inside is lovely and cosy.