Today I bring you pretty things.
I really have nothing I can add to the commentary on the terrible news of riots across the country that someone else hasn't already said far more eloquently. So Retro Chick is the place where you can come, have a nice civilised cup of tea and look at some pretty things.
Today's pretty things are bought to you courtesy of Vanroe Compacts.
This is my pretty thing, that Jane from Vanroe sent me so I could see what they did. I'm a sucker for well packaged things, and this made me go "oooohhh!" before I'd even opened the lid and seen the beautiful deco style compact inside. This is a loose powder compact that comes with a sifter to stop it spilling all over the place when you open the compact. I wear mineral foundation, so a loose powder compact is ideal for top ups throughout the day.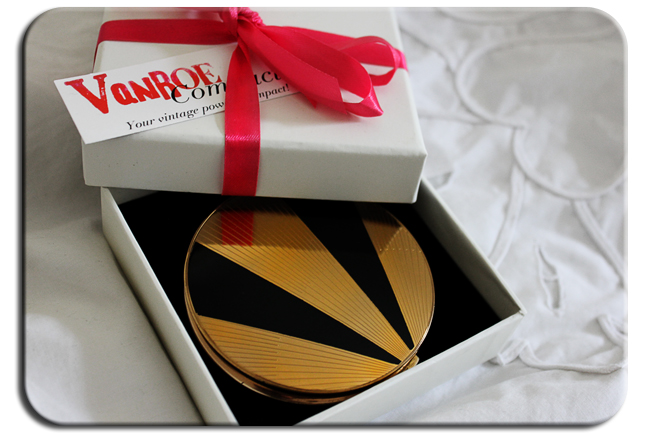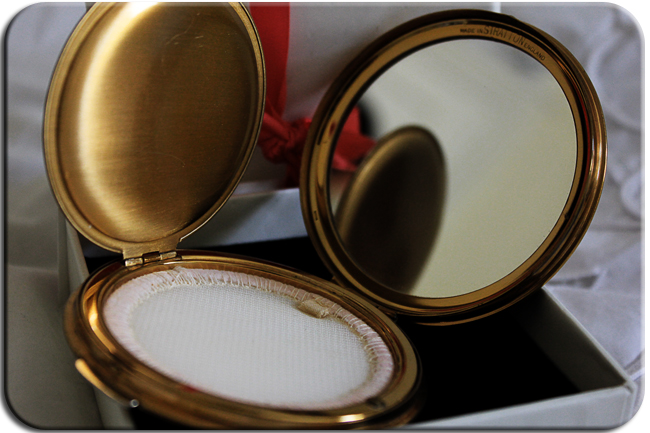 I absolutely adore powder compacts. They're one of those little things that make lifes mundanity so much prettier, and that's important if you're going to discover your inner Princess.
I might be going to have a cup of tea, but I can drink it from a china cup, and I can drink my water from a crystal glass (I don't always, but I can!). Equally, if I'm going to apply make up then using a beautiful and ornate powder compact makes life feel so much more glamorous than using the black plastic pot it came in.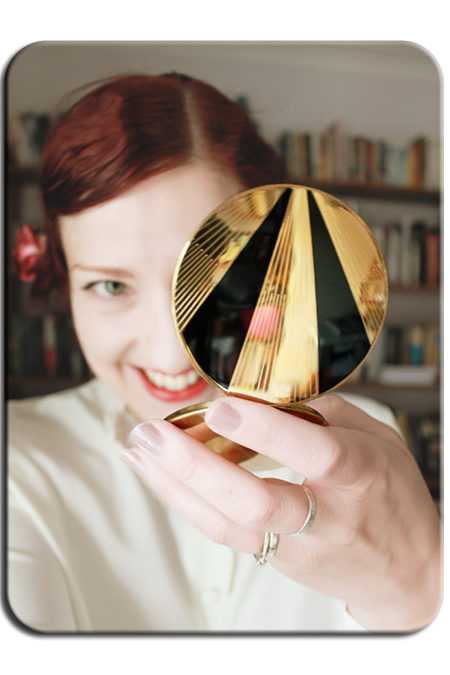 I have a few powder compacts, but good ones can be hard to track down. I've generally found mine in random boxes at boot fairs and junk markets. Often they have little flaws like spots on the mirror, missing sifters or inner lids that are broken.
My favourite compact is a Kigu pressed powder one. I found it, unused, buried in a box of junk and bought it for £5, but that's sadly rare. I'm using it in this photo, though I left it behind at Miss DeMuirs after the shoot and have since been sadly bereft.
The nice thing about Vanroe Compacts is they make it easy. To get yourself a pretty compact you don't have to scrabble through boxes or desperately try and outbid people on eBay for something that turns out to have a broken mirror when it arrives. They're all there, described, photographed, cleaned and, importantly, restored to their original beauty as far as possible. They make beautiful gifts and you won't even have to wrap it!
The site is also fabulous because it tells you how to refill your compact, including what brands of powder will fit them. (My first compact had a tiny little refill in it that didn't reach the sides and I had to stick to the bottom with a sticky pad, glamorous from the outside but not in!) and it also sells replacement puffs and sifters, the most common bits to go missing and need replacing from any compact.
I'm definitely a more abstract patterns kind of girl, so I've picked out some compacts from the site that I love, across a range of prices. If you like your compacts pretty and floral there are plenty of those on the Vanroe Compacts website so head over and have a look!
Engraved 1970s Stratton Compact £30
It's green, and it's gorgeous!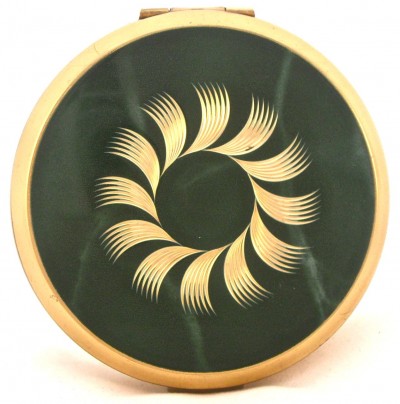 Blue Enamelled 1930s Powder Compact £30
How perfect would this be as a gift for a Bride as her "something blue"?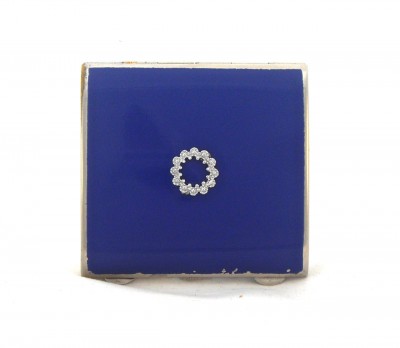 Cream Enamelled 1950s Kigu Compact £34
The pattern on this makes my eyes go funny, but I like it!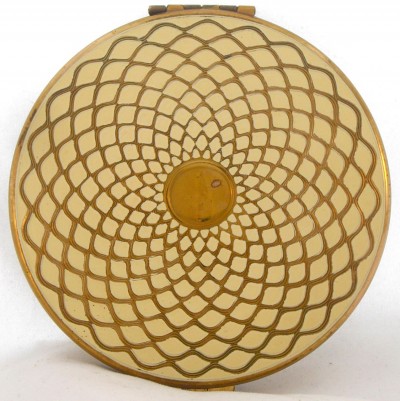 Flying Ducks 1950s Stratton Compact £36
It just doesn't get more 50s than flying ducks……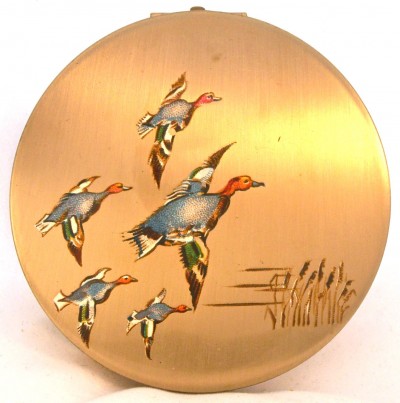 Related