A few weeks ago I wrote about Jumpsuits.
I had an urge for a kind of 1930s lounging pyjama, something like this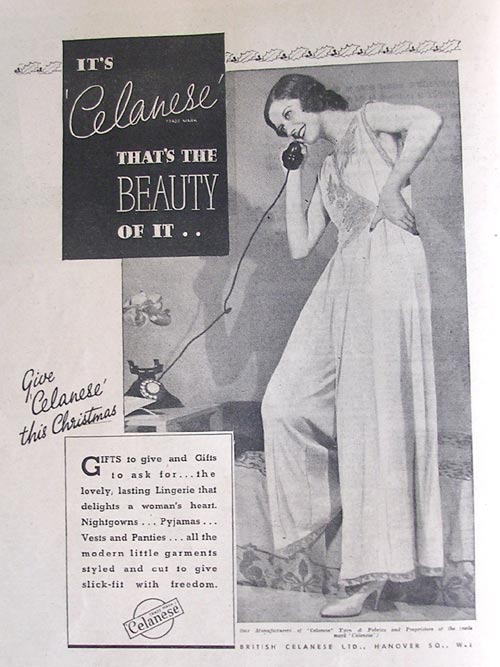 Top of my lust list was the ASOS Fan Print jumpsuit in mint green, which was £50, too far out of my budget for something so speculative as a jumpsuit! So a few weeks later ASOS helpfully put it in the sale for me and it is now available reduced to a far more reasonable £20.
So I bought it!
Here is my vague attempt at copying the above advert.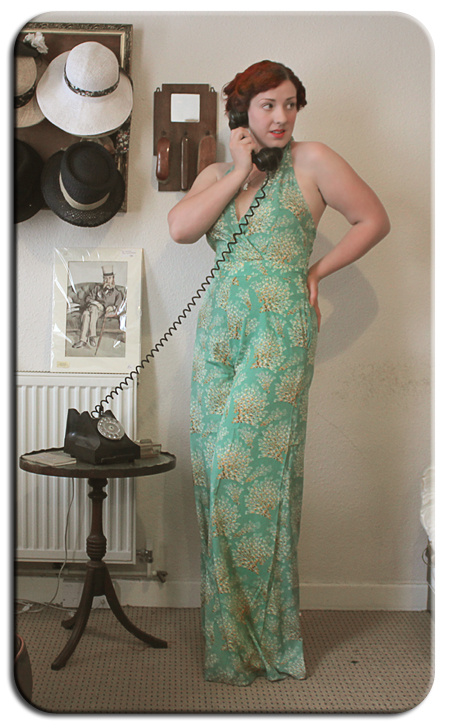 ASOS appear to make clothes for giants as the legs are VERY long, I'm wearing my 2″ high Rocket Dog platforms under there and it's still long, however I did manage to wear it out to a picnic on Saturday, after being reassured it looked good, and didn't fall over it once!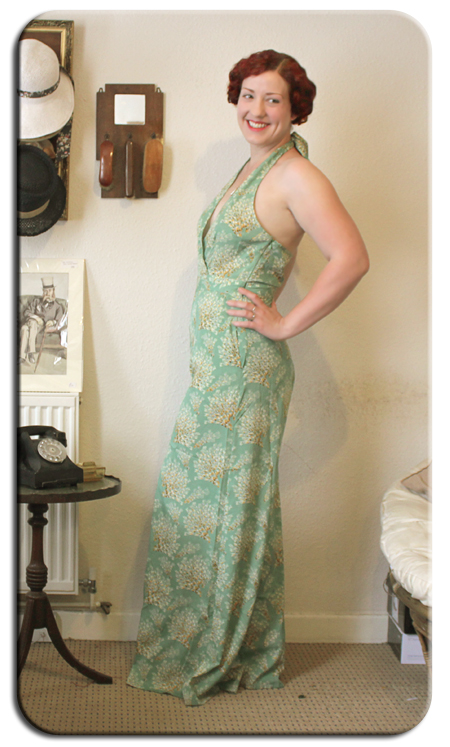 Looking at the pictures, particularly the outtakes not fit for human consumption, I'm still not entirely convinced about the flatteringness (is that a word?) of a jumpsuit on a Woman with hips and an ample bosom. To wear it out in public I definitely need to pin the halter neck together to avoid anyone seeing more of me than they are entitled, or even want to!
I do, however, think it is very nice, and I'm glad I bought it (at £20) even if I only wear it as a glamorous pair of pyjamas (another thing I've been after for a while!)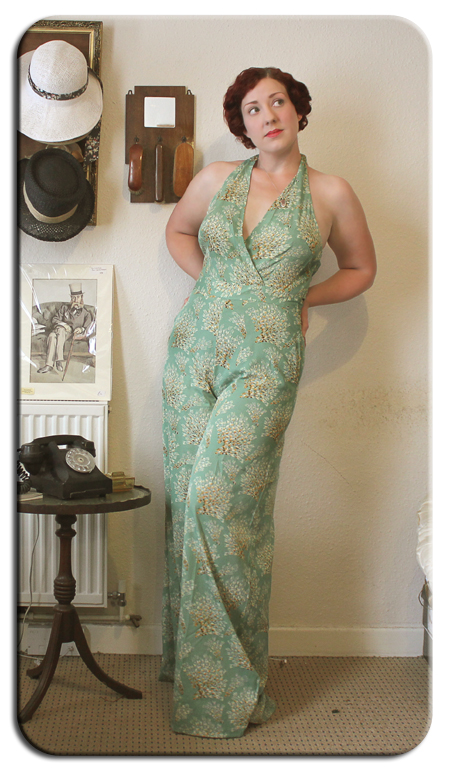 The jumpsuit is still available for £20 on ASOS and thanks to @Hokulele I have since discovered it comes with a matching kimono, which I have also ordered!
A bit of insider information, the jumpsuit is currently out of stock in a size 14. I, however, ordered both the 12 and the 14, and ended up keeping the 12. Order this to fit your top, not your bottom. The 14 was returned yesterday, so if you need a 14 keep your eye on it as in theory it'll be back in stock soon!