It's been a busy and rather festive weekend!
It started on Friday night with Antidote Vintage and their first birthday party. The Antidote shop is an old pharmacy and it still has all the original drawers and fittings, so it's a gorgeous location for a festive party.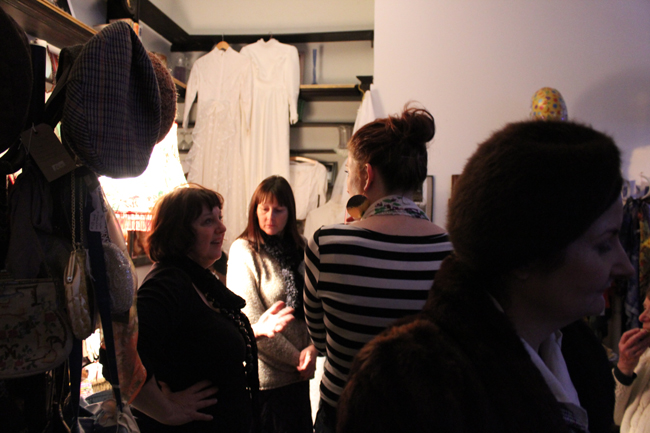 On Saturday night it was a Vintage Christmas Ball at Dragon Hall. I went along to review it for Vintage Norwich, so you can read all about it here!
I decided to wear a dress that I haven't worn for a few years now as it's been too small. Despite not having lost a single pound in weight in the last year I have been exercising much more, and have lost about an inch all over. That mean I can now just about squeeze back into this gorgeous 1950s wiggle dress with pale blue embroidery. The dress cost me just £2.50 as part of a lot of about 6 dresses on eBay and I absolutely love it.
It doesn't look as wiggly in the photo as it is, but there's no split in the back of that skirt so vigorous dancing is off the menu, though I did manage to fit 5 slices of Biddys Tea Room delicious pie inside it, but that may have been ill advised!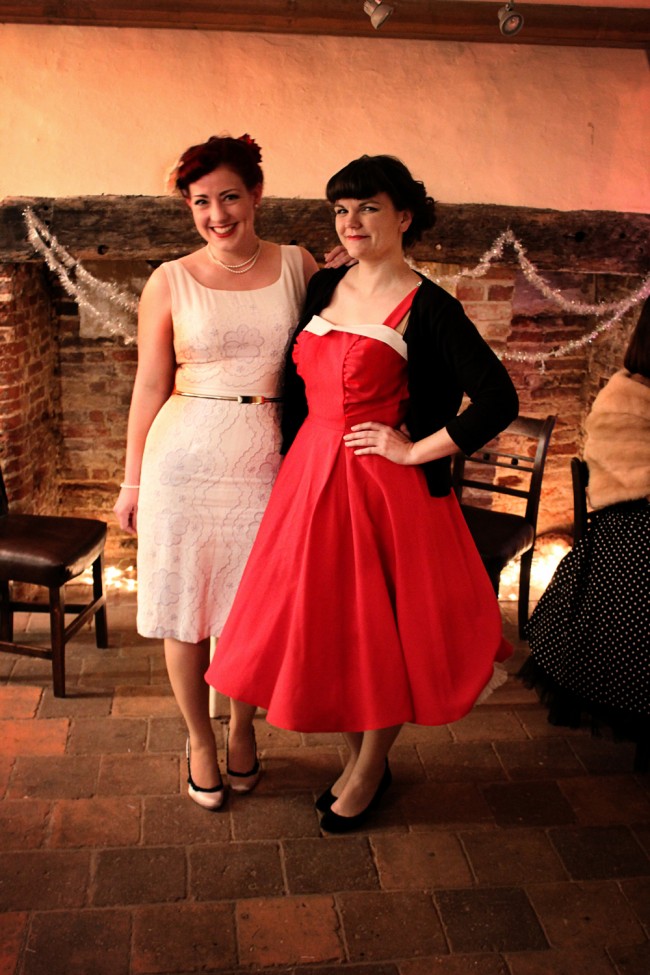 ❤ Dress- Vintage ❤ Belt - a gift ❤ Shoes - New Look ❤
 ❤ Pearl Necklace - Vintage ❤ Pearl Bracelet - A gift ❤ Hair Flowers - Abilu Creations ❤
That's Betsy Hatter looking incredibly festive keeping me company. She makes the most gorgeous felt hair flowers, hats and fascinators and is the lady responsible for the Historical Sauces mini mortar boards.
Dragon Hall were serving suitably retro cocktails like Snowballs and Old Fashioneds, so I now feel quite festive!
This weekend I also got back the pictures from the Film Noir Photoshoot I did with Zoe Noir Photography a couple of weeks ago. I'm really pleased with how they've come out. There's a couple here, but you can see the full set on my Facebook album.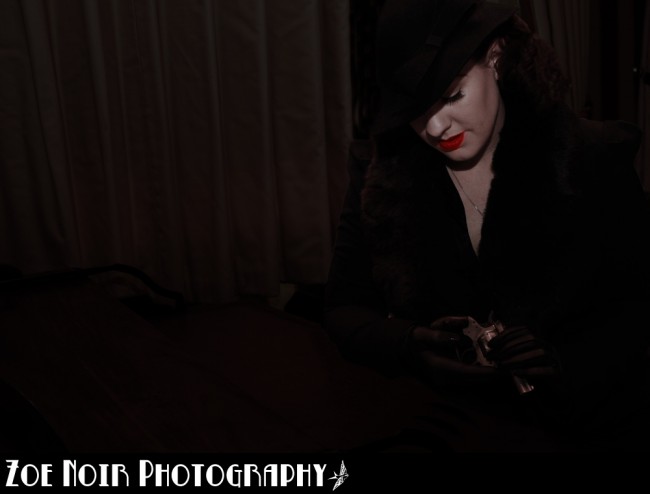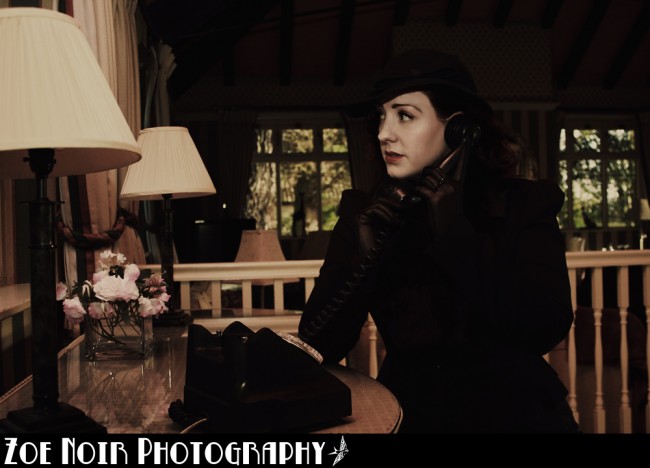 We also took a couple of Doppelganger photos, just for fun!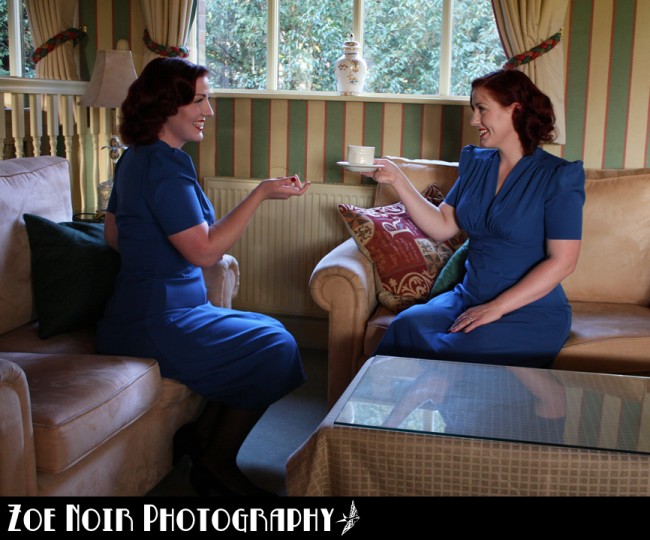 P.S. Todays addition to the Christmas Stocking giveaway is a pair of black What Katie Did Retro Seamed stockings. Any comment on this post will give you another entry into the prize draw! Remember you are entering a prize draw to win all the gifts I've revealed, but you can get extra entries every day for more chances to win. Visit the Original post for T&Cs and for links to all the other days to get your extra entries!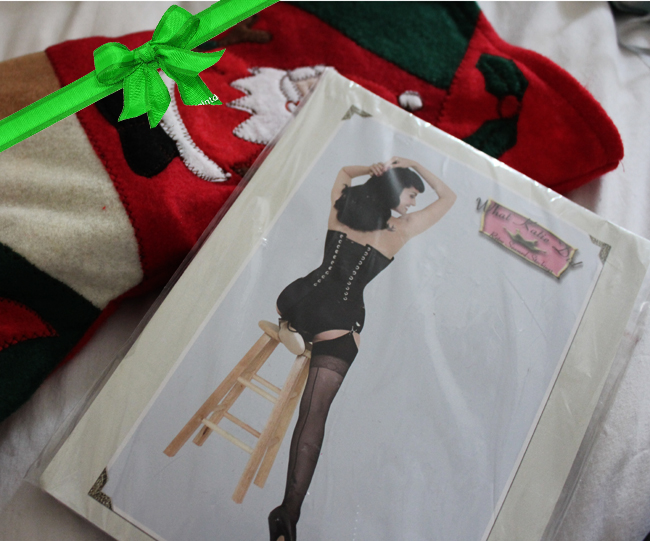 Related