It appears that most of the partying was done on Saturday.
I know mine was, and I paid for it all day yesterday. But Halloween itself isn't till Wednesday. I can't wait to show you my costume, and all the marvellous people who've submitted photos for my Halloween Blog Party, but in the meantime I've been looking at tights.
When the partying is done at the weekend I still like to add a bit of spook to Halloween itself. This normally expresses itself with green eyeshadow and a lot of black, but a spot of novelty hosiery never goes amiss!
I've a soft spot for novelty hosiery, so I've hunted down some of the best Halloween tights, and there's *just* still time to order them!
Sheer Skull Tights – Pamela Mann – £7.99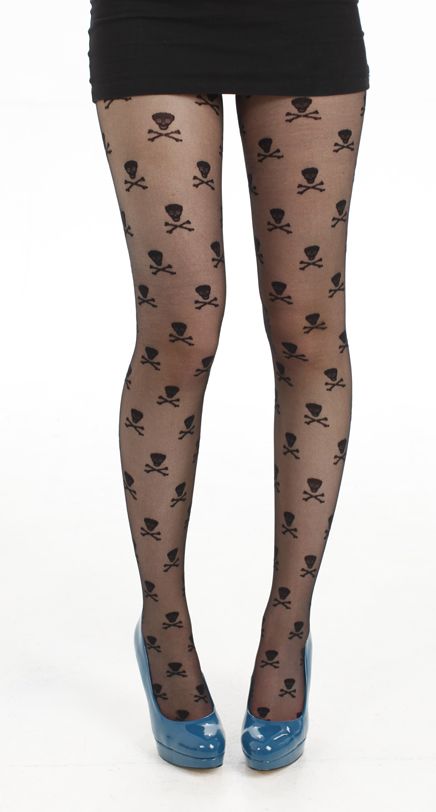 Black Snake Foil Tights – Topshop – £13