*************************************************************************
I couldn't make this exhibition, but it sounded fabulous, so because I know Missy Vintage is a budding photographer I asked her to head along in my place and do me a little write up on the show.
*************************************************************************
There are lots of press reports and flurries of excitement on social media right now about Fashion. The two buzz words of the moment are Fashion Week. London Fashion Week is now drawing to a close, but Norwich is still to come in March! London Fashion Week means that last week whilst walking down the street, I successfully avoided a collision with a horned headdress (think matador rather than Viking), only to find my face (and open mouth!) smothered by the side of a ladies huge fur hat, which I imagine is a little like being in a car wash when the fluffy swooshers are in action.
I might not have made it to the front row of a show, but last Friday I was in London, and was lucky enough to attend an exhibition of Fashion Photography from the Telegraph magazines fashion pages. Poor Retro Chick was unable to make this event, so I happily attended in her place.
The evening was held at The Club at The Ivy, and after pondering what to wear, I decided to go a little beatnik, which is a look I've been rather hooked on for quite a while now.  At just over £20 it was a purse friendly wardrobe choice too. To add my own dash of vintage vibe I opted for a half beehive, and rolled the trousers up to just above the ankle to create a fifties capri style leg.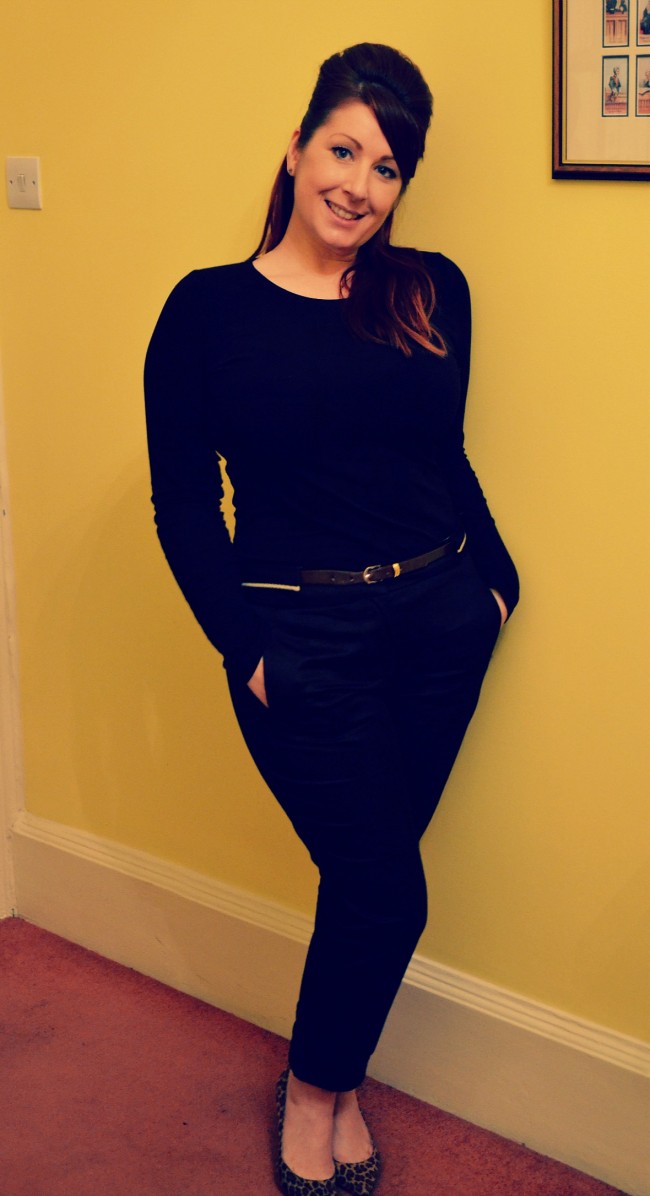 Top £3.50 Primark / Trousers £12 Primark / Shoes £5 Marks and Spencer via charity shop
One of the other big loves of my life is photography, so I was keen to see the exhibition and I wasn't at all disappointed. With photography on display from artists including Yulia Gorodinski, Michael Baumgarten and Tierney Gearon to name just a few, a room with a bar (albeit a very nice one!) was transformed in to an art gallery.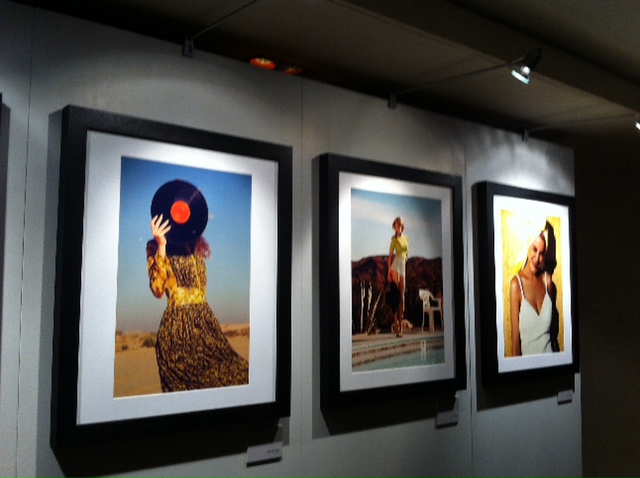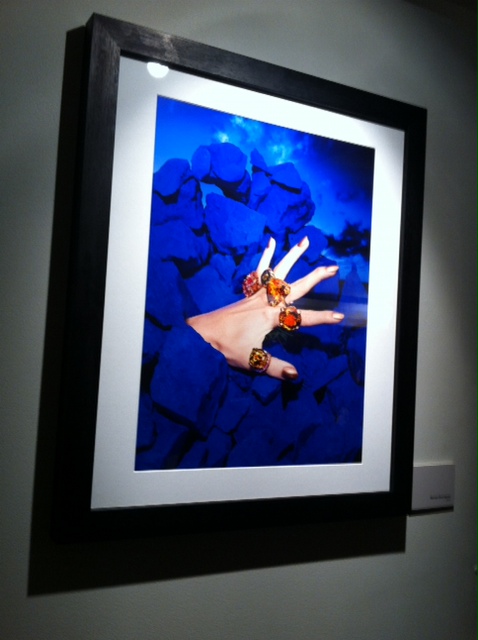 With a glass of fizz in hand, I'd arrived unfashionably on time and I'm glad I did, because it gave me the freedom to move around this pop up gallery with ease and I had the luxury of being able to stand back and take my time to gaze at the images. Sadly I didn't quite get round them all, before the room seemed to suddenly swell with other guests and before I knew it I was having to weave in and out to see all of the pictures, but I was determined not to miss a single one, because they formed an amazing exhibition and deserved to be appreciated.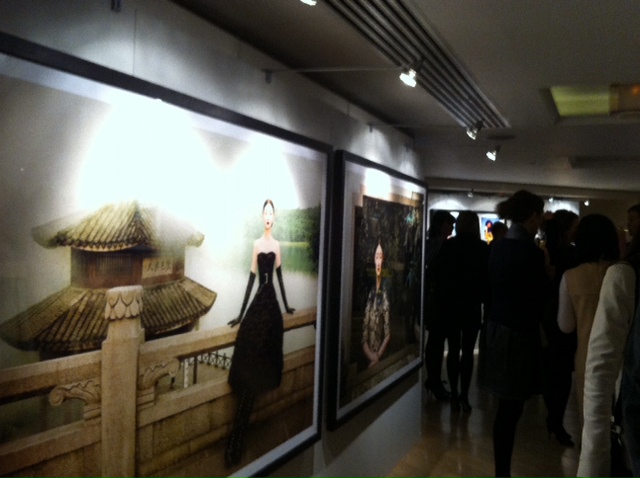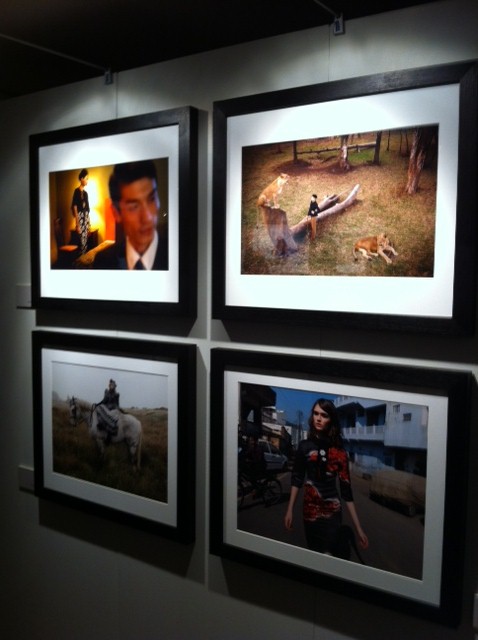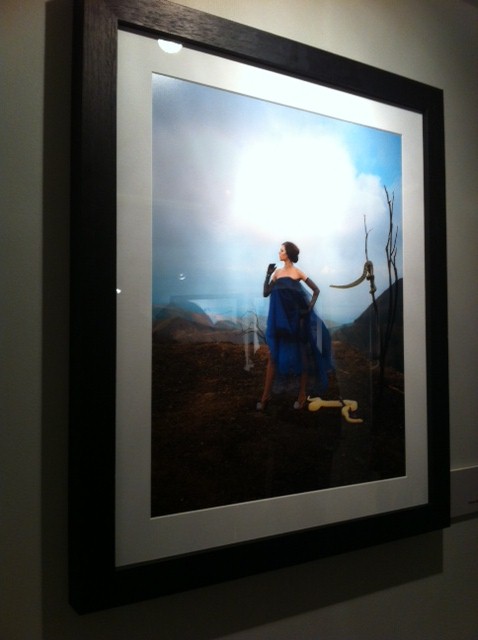 All in all it was a great evening, despite going along on my own I ended up chatting to some really interesting people and found the work on display really very inspiring, and let's face it…. fizz, fashion and art makes a brilliant way to kick start the weekend……. or any day ending in a Y………….
Related