Remember hunting for vintage inspired sale bargains back at the beginning of January?
I do. Just after Christmas I devoted a whole Friday Frock Love to vintage inspired High Street bargains. One of those bargains was a beautiful deep blue chiffon and lace dress from Warehouse reduced from £75 all the way down to £25. So I bought it, and for once it was as gorgeous as it looked on screen.
Last week I treated myself to a couple of days off work over Valentines day, and on Friday night I finally wore the bargain dress out to dinner for the first time. I'm not sure dinner was the best place for it as it is a little snug on the waist! Even though we were running late, I got Mr Chick to snap a few photos before we went out, so here I am tarting around in front of my fireplace!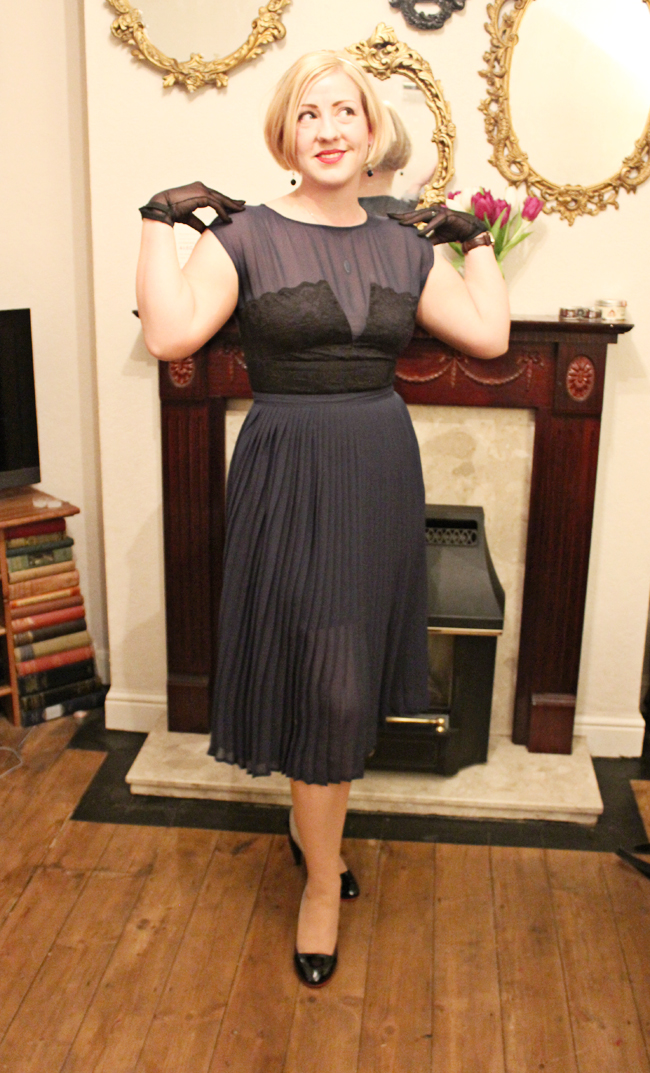 ❤ Dress – Warehouse Sale ❤ Gloves – Antidote Vintage ❤ Shoes – Noiseuse from Sarenza* ❤
❤Earrings – Vintage from my Nana ❤ Hair band – Primark ❤
There is gorgeous seaming detail on the bodice, and it fastens with tiny fabric covered buttons all down the back. I'm giving my hair a bit of a rest as too much bleaching and curling has made it a little dry, so I'm wearing a lot of hair bands and berets at the moment.
The crystal earrings were my Nanas, they came with a matching necklace and she gave me them and her pearls last year before she went into hospital.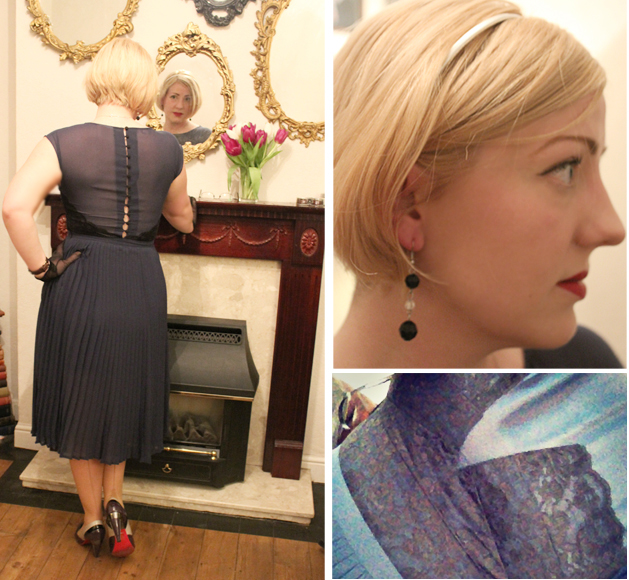 I actually added a blue petticoat just before I went out, not because the underskirt is short, I quite liked that, but because I was wearing stockings and I did get a bit of static with it. Roll on Summer so I can wear it stocking free!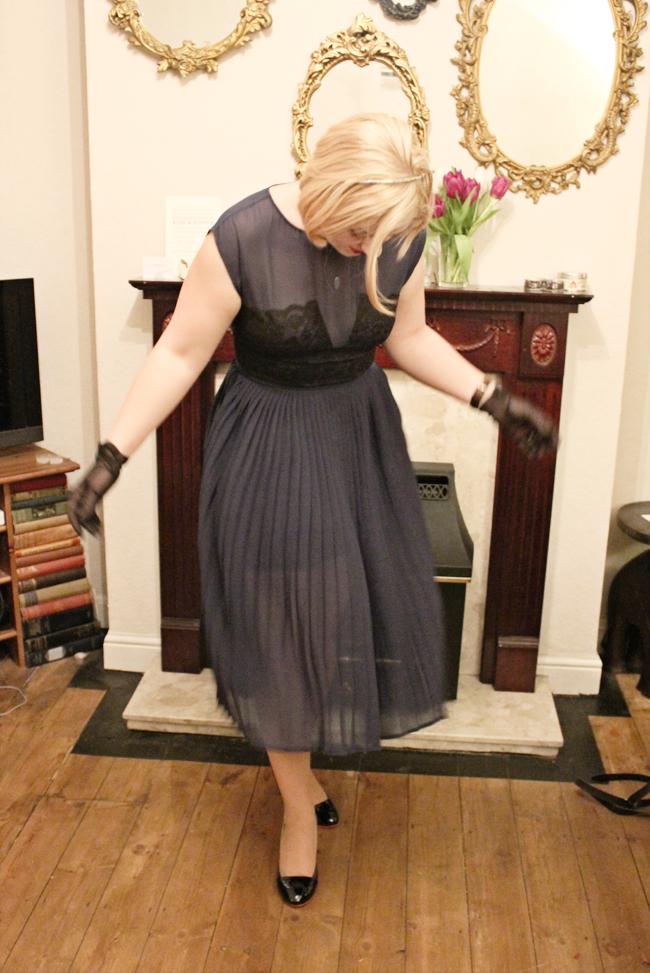 The few days off were lovely, we drank Cava in the middle of the afternoon. Champagne in the evening and generally had what felt like a proper break for a couple of days. Bliss. Plus it gave me an opportunity to fill my instagram feed with pictures of bubbly, hearts and flowers, an opportunity never to be missed.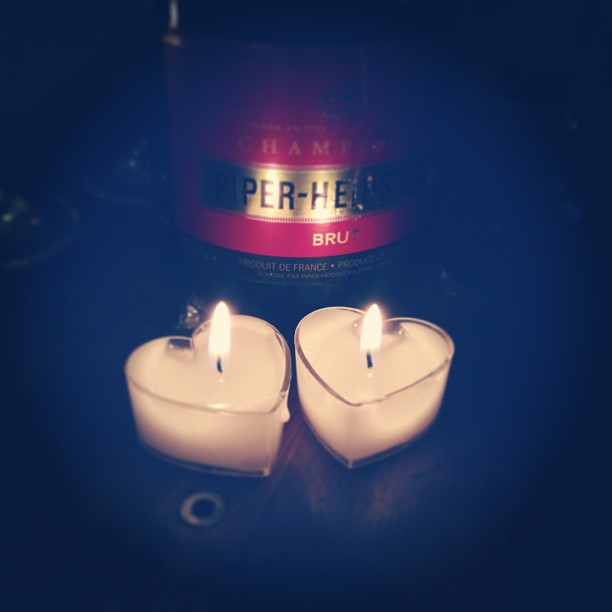 How did you spend Valentines Day and the weekend?