Please excuse the lack of festive cheer on the blog today.
It seemed wrong to schedule in a cheery post about festive frocks when in fact this afternoon I will be at my Grandad's funeral. I know I'm lucky to have made it into my 30s with all 4 Grandparents still alive.But that does mean that dealing with this sort of thing is somewhat new to me, as the fact is that until March last year no one I really cared about had died.
My Grandad was my Dad's Dad, and my Dad is one of 7 children, and I was one of about 14 grandchildren, (it's more than that now) so when I was a child a trip to their house always meant a house full of kids and lots of fun. I'm fairly sure it's this side of the family that I get my drinking habits from (though he drank his whisky with lemonade and I'll have mine with a cube of ice), and we always knew we could talk Grandad into giving us money after a few drinks to spend on sweets and crisps. He also made outrageous promises. He never did buy me a pony.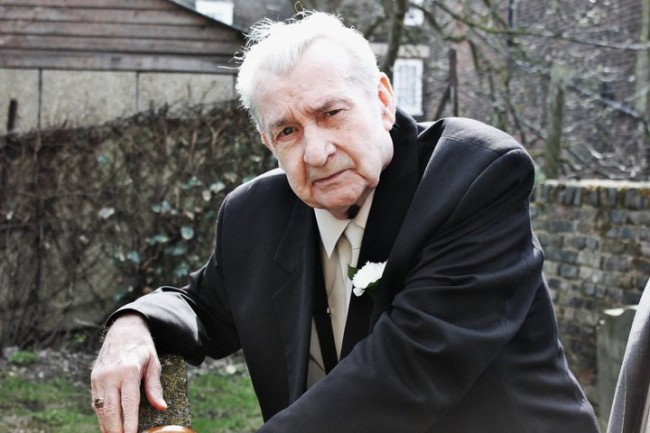 He worked for most of his life at "the Potteries" and lived and died in the house where his children grew up.
My Grandad was diagnosed with Cancer earlier this year, so we knew that it was coming, but when I went to visit a couple of months ago I didn't really know it would be the last time I saw him. I'd planned to go down for another trip 5 days after he died at the beginning of December.
I don't want to get all maudlin, so I shall sign off now. I just felt I shouldn't let today pass without remembering him on here.
Hopefully I shall return on Wednesday with pretty frocks and festive spirit.