I couldn't face another day jogging around my front room. I just couldn't.
We've had even more snow overnight and today, so I thought that the layer on top of yesterdays ice might make it grippy enough to risk the outside.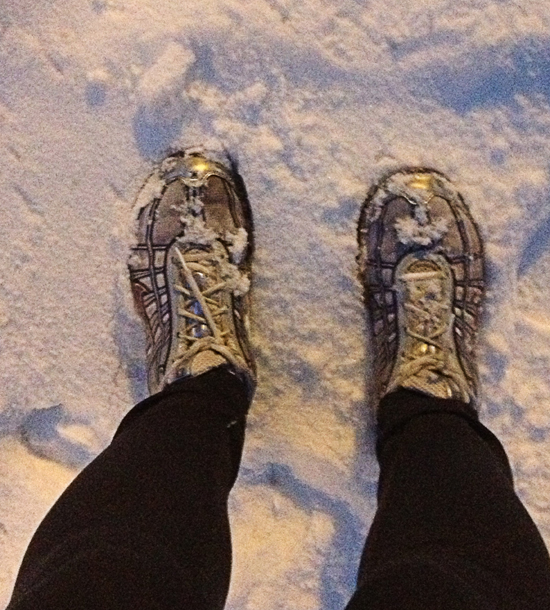 I wore my old running shoes, which felt weird, heavy and unweildy, and off I went.
I had to take it really easy, almost walking up and down a couple of hills, and round corners, but it wasn't too bad at all mostly. The bit I worried about most, a woodland section, was actually no problem at all as the compacted snow with no ice layer gave plenty of nice crunchy grip as well as a beautiful view.
Somewhat frustratingly I forgot to take my Nike+ off of treadmill setting, so I didn't get the GPS, but the distance seemed fairly accurate to what I expected on that route, maybe .1 of a mile out. A slowish pace, but not bad considering the conditions!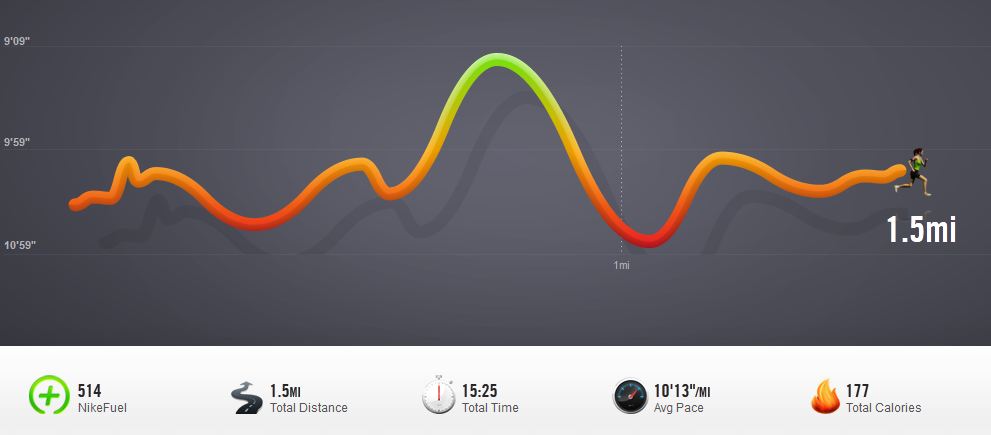 It was fun, I wish I'd done the longer route now. Far more fun than jogging around your front room chasing an imaginary dog around an island.
I am home, I didn't break anything, and it wasn't even that cold! It felt far more bitter out earlier this week.
Tonights dinner is sausages and sweet potato mash. Yum, comfort food.