I've been thinking about buying a pinny.
I've studiously resisted buying an apron for years on the basis that it would indicate that I was in someway domesticated, which I'm not really. However, I do like to cook and I don't like getting oil, tomato sauce or any other substance on my nice frocks, or even my nice pyjamas, so I'm considering investing in something fancy to cover myself up with.
I do actually have an apron already, it was bought as a joke many, many years ago and features a naked man and a sheep, so I'm definitely in need of something with a little more style pedigree. I sort of have visions of myself drifting round the kitchen in petticoats 50s stylee, however my kitchen is so narrow that when I walked through it in a petticoat yesterday I swept all the tea bags off the shelf. Still, I feel something with a bit of a twee bluebirds and baking vibe is in order, even if I'm only going to wear it to make risotto and spaghetti bolognaise.
Once I'd decided that a pinny was the one area of my life I felt the need for a bit of a cupcakes and bunting vibe (*shudder*) I found such a thing surprisingly hard to find. In a world where we just fling our clothes in the washing machine and rarely make dinner from scratch it seems decent aprons area dying breed.
So I decided to share the results of my search, just in case you also fancy a cute 50s style apron.
John Lewis actually have a good selection of aprons, including a pretty cool pop art Marmite one, but this is by far the most twee.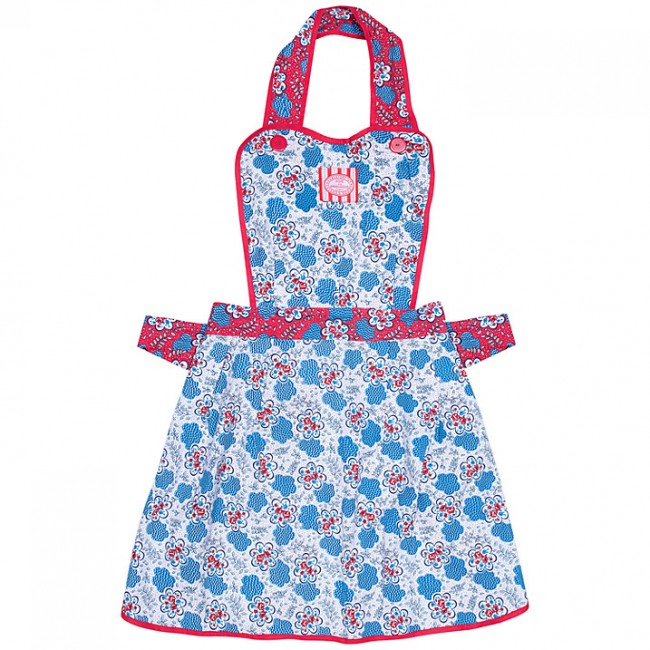 Vintage Kitchen Ava Apron £26 Buy Cute Aprons
Weirdly enough Buy Cute Aprons, has quite a lot of cute aprons, but I'm quite taken with this one. Something about that fabric reminds me of kitchen wallpaper.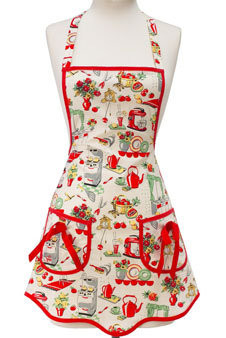 Polka Dot Apron $29.99 Lover Dovers Clothing on Etsy
Ah, I knew I could rely on Etsy for  twee apron!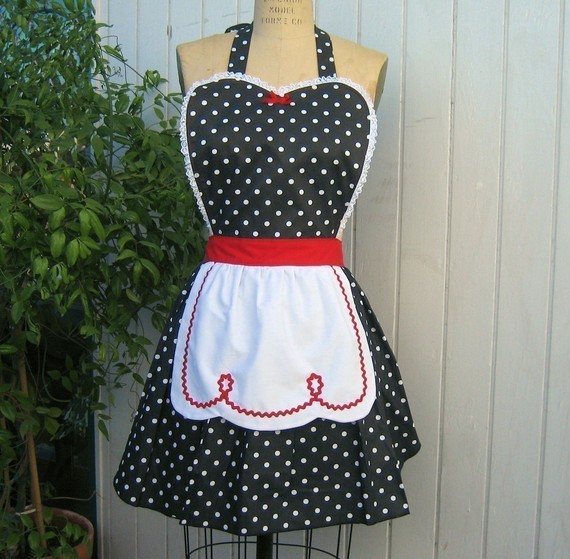 Do you wear an apron to cook?