They're called April Showers for a reason.
No matter how glorious the sunshine, in the UK in spring, the showers aren't far behind. It's lovely out there at the moment, but I've been caught by a few already. After several previous drenchings I have learnt my lesson, and now carry an umbrella on days out. Well, most of the time.
I favour a walking umbrella. One of those which hooks over your arm and you can swing in a jaunty fashion while you walk. My handbag is never big enough for those folding jobs and I end up leaving them all over the place. I have 3 currently. A black and white stripy one, a Lulu Guinness birdcage umbrella my Mum and Dad bought me for Christmas a couple of years ago, and my prized tacky "map of Germany" umbrella I bought on holiday.
A couple of mine are now getting a little shabby and will need replacing soon, and you can never have enough umbrellas is my motto. Match them to your outfit, leave one in the car and one at work for emergencies, or lend one to a friend in need. So I've picked out some of my current favourite umbrellas for all budgets.
I'm poor, but I'd still like to stay dry.
Pretty walking brollies can be found in the budget friendly under £20 range if you look hard enough!
Edwardian Parasol £12.99 Brollies Galore
Multi function, come rain or shine, and only £12.99. Perfect.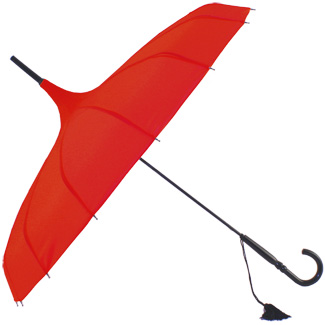 Floral Print Umbrella £16 Topshop
This has a pretty scalloped edge and nice details for the price.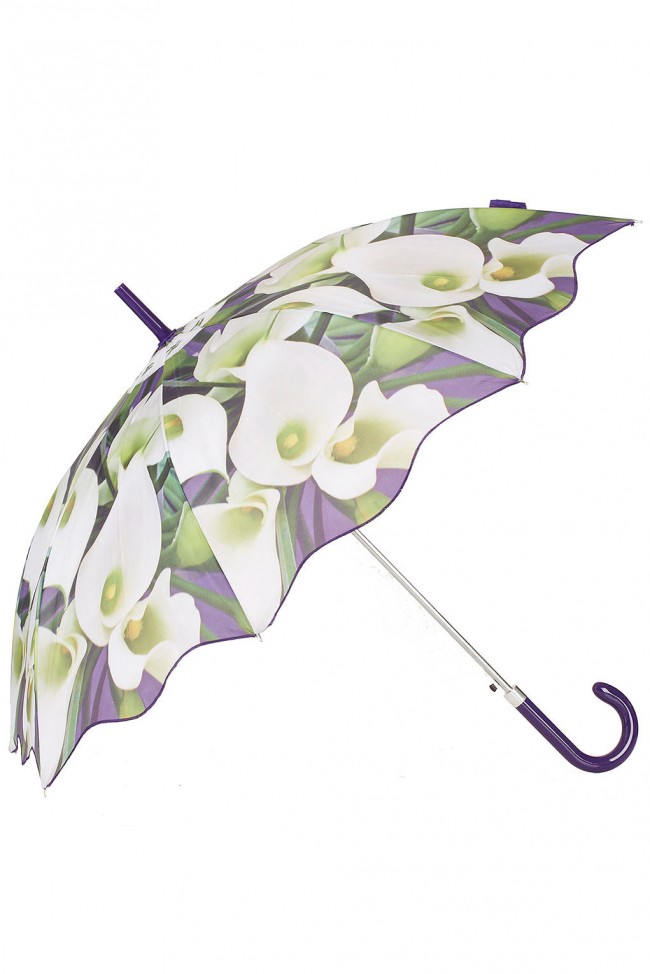 Scarlet Springtime Walker £17.95 Simply Umbrellas
This has a pretty print of gold roses around the edge, and I love the striking red.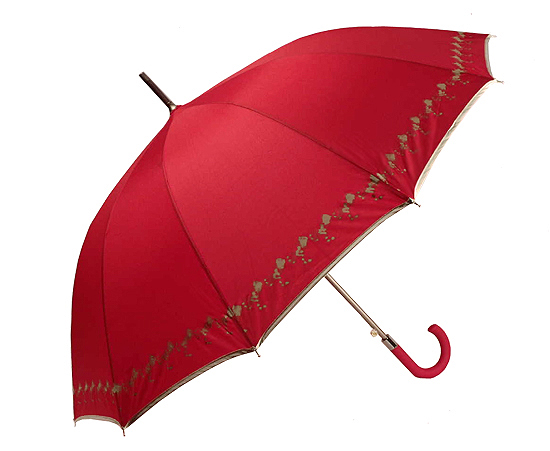 It's worth paying for quality….
If you're willing to spend up to £50 then the choice broadens significantly. I could find LOADS in this price bracket, but here are a few top favourites.
Soho Rainbow Umbrella £25 Fulton Umbrellas
Oh I love this! When it's dreary and raining, you need a bit of brightness!
Lola Rose Horse Print Walking Umbrella £30 John Lewis
A nice neutral colour that won't clash with your outfit, but inside there are horses!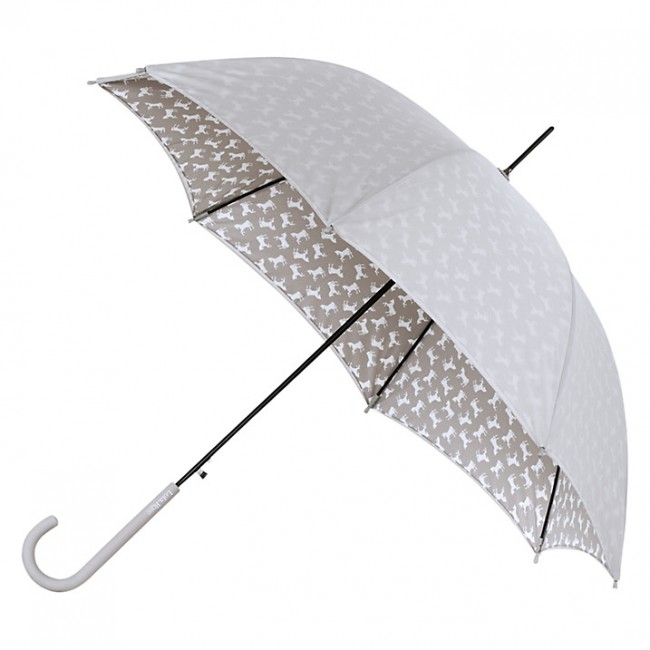 Diagonal Stripe Bloomsbury Umbrella £40 Lulu Guinness
Lulu Guinness really does make pretty umbrellas. I dream that one day I'll be given a trolley dash in Lulu Guinness.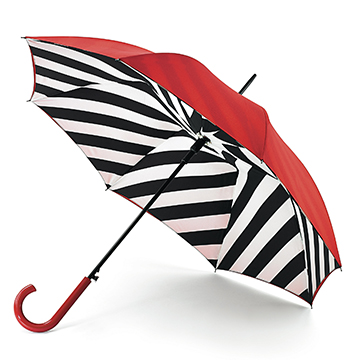 Money? I use £50 notes to blow my nose.
Just for fun, or maybe in case of a lottery win, here are the umbrellas you can buy if you think it's reasonable to spend over £300.
Alexander McQueen Skull Umbrella £390 Harvey Nichols
Oh, but look at the skulls! That's worth it, right? *Checks credit card balance*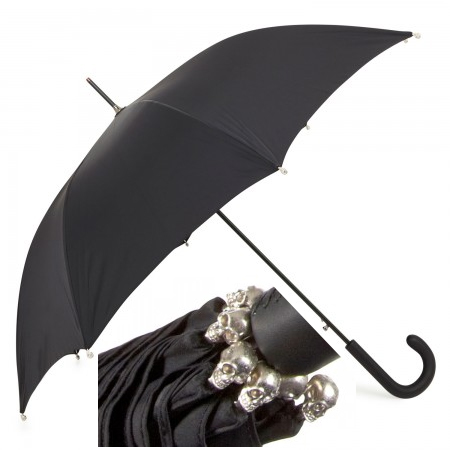 Malacca Flask Umbrella £530 Swain Adeney Brigg
It has a cane handle with a flask hidden in it so you can take along a tot of whisky to warm you up. Genius. Says it's a men's umbrella, but why functional alcoholism should be confined to men I have no idea. You can also choose a handwoven silk canopy for a mere £300 extra.
Oliver Ruuger Ring Lizard Handle Umbrella £945 LN-CC
Now you're just being silly. An Ebony pole, hand sewn canopy and a blue ring lizard handle. If you'd prefer your handle in Nile crocodile skin it's a mere £1,475. There is a one year warranty though. I hope it'd last longer than a year, as, I suspect, does the ring lizard.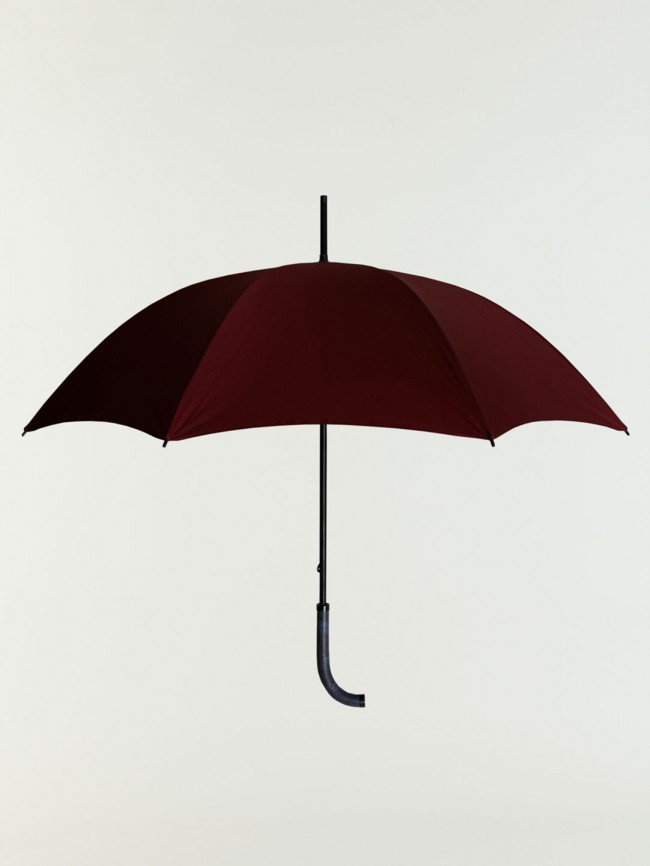 Which brolly is your favourite if money was no object?