This weekend it was my birthday.
Mr Chick and I share a birthday, and on the Saturday night, which was our actual birthday, we had a great time as the guests of Novotel in Canary Wharf. I shall tell you about that in more detail later on this week. Today I am preparing for a visit from family, so  we're doing everything in the wrong order and sharing Sundays outfit before we do Saturday. How confusing!
On Sunday we went for a little wander round the nicer bits of Canary Wharf in the sunshine and stopped to take outfit photos with a background of shiny glass and chrome (and a foreground of pigeons).
I would like you to bear in mind that I am pretty horrifically hungover in these photos. Sunglasses and lipstick are definitely the way to hide it. I also had a long journey back to Norwich to come, so this outfit was picked with comfort in mind. The trousers are the Heyday! beach pyjamas in blue and they are so comfortable that I may never take them off. The fabric is soft and drapey and they are light easy to move in. Literally a dream pair of trousers for someone who often finds trousers super uncomfortable.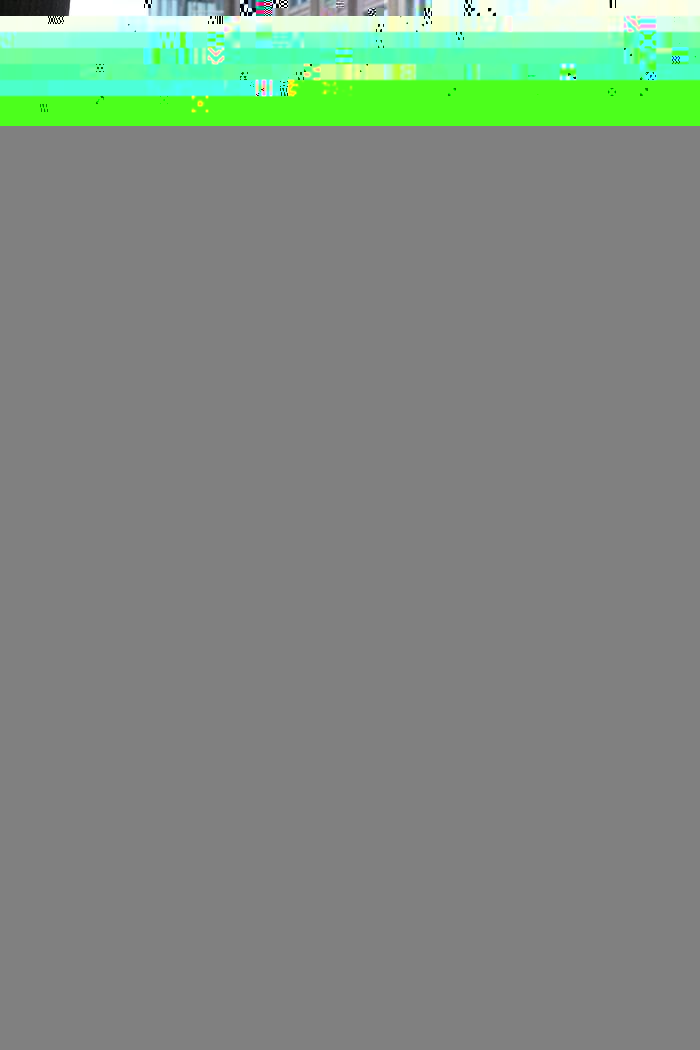 The fabric does get a little creased in wear, as you can see in the photos, but I quite like it. I think it looks casually rumpled. Like "hey, I'm relaxed yet stylish".
In fact, the only downside of these trousers is also one of their main benefits, they're really wide legged. This is a style that LOOKS elegant and FEELS comfortable, but is a potential death trap for clumsy people who might, just for instance, decide to take their apple juice up to the roof terrace after breakfast and then get their foot caught in their own trousers, fall up the stairs and spill apple juice all over the place. Just as an example you understand. This is not the sort of thing *I* would do as obviously I am forever poised and elegant and not a clumsy fool, oh no.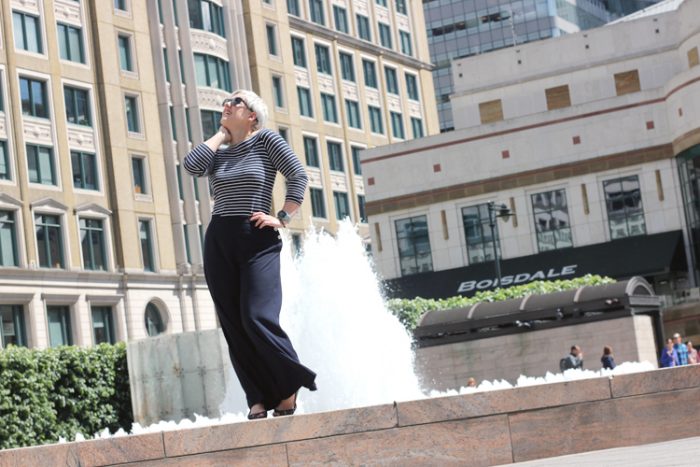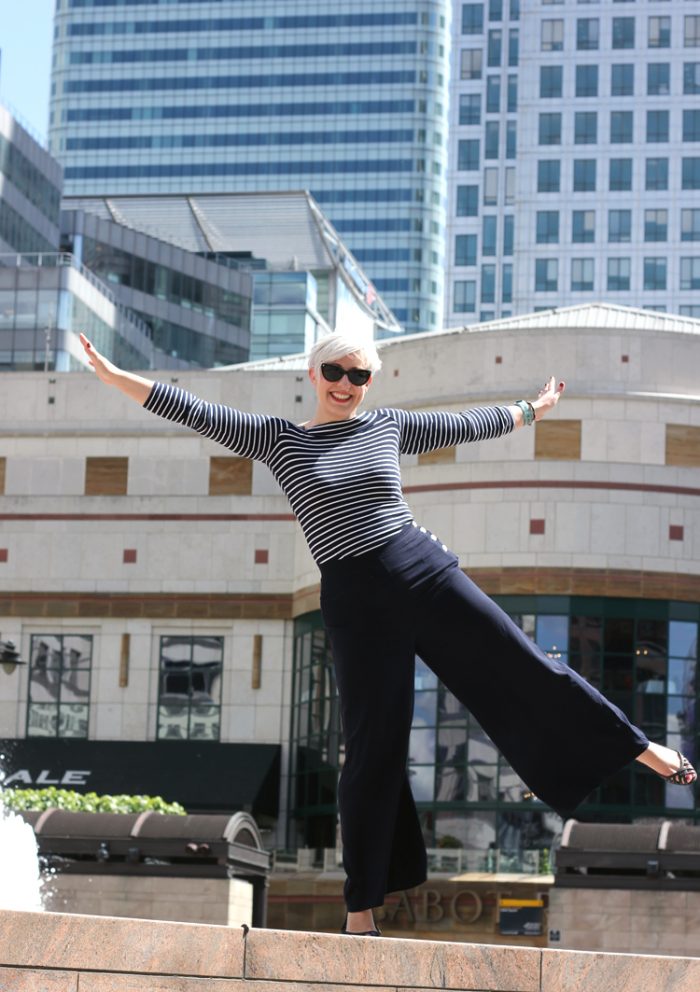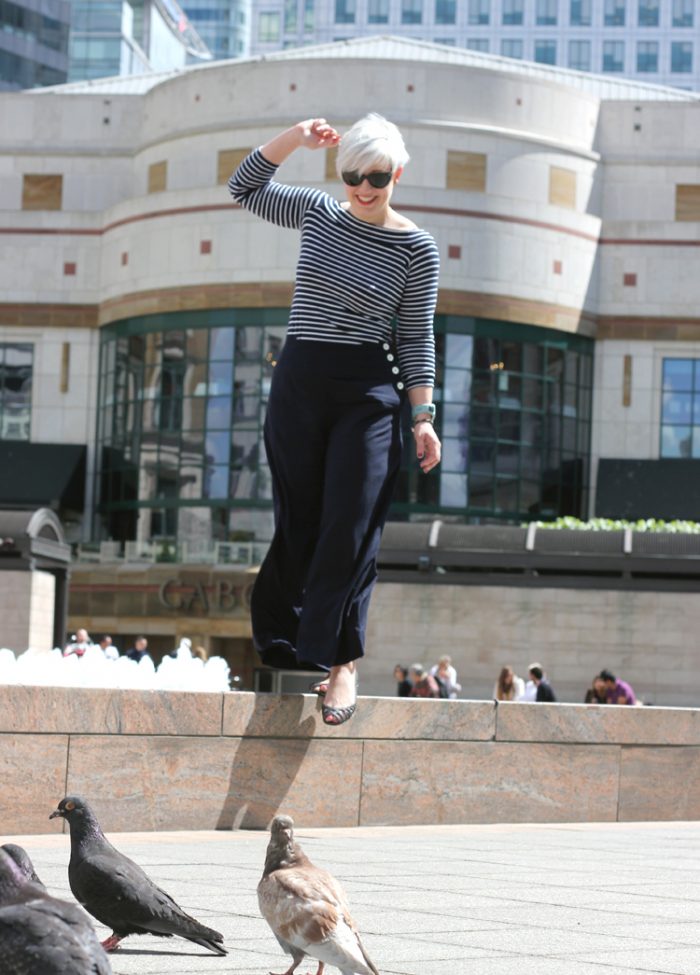 Canary Wharf also confronted me with one of my regular problems when taking outfit photos.
That is that if there is an animal of any kind around Mr Chick finds it far more interesting to take photos of than me. I've been upstaged by cats and horses in the past, but this time it was pigeons.
Thanks for focusing on the pigeons and leaving me as background Mr Chick.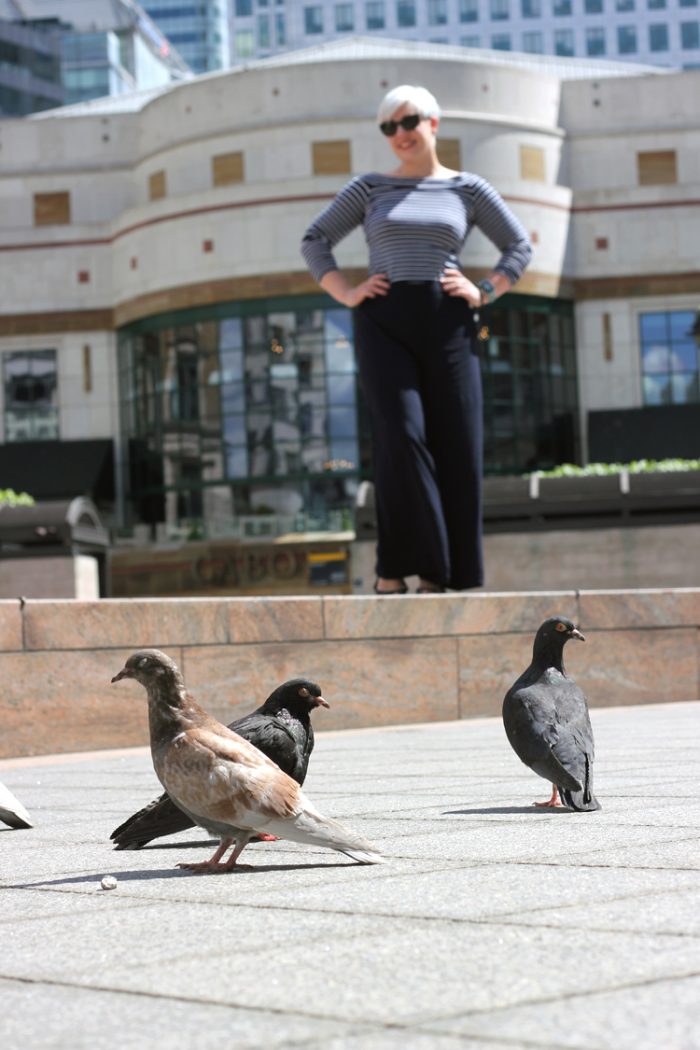 ♥ 30s Style Beach Pyjamas c/o Heyday! Vintage Style ♥ Breton striped top – New Look (similar)♥
♥ Shoes – Jellies (similar) ♥ Sunglasses – Derek Cardigan ♥