I expect lots of you have already seen the Great Gatsby by now?
I've been in Rotterdam for the last week, so haven't seen it yet, and as you read this I'm travelling home and will be heading to the cinema as soon as I can.
I've been really excited about this film as I adore Baz Luhrmann's directorial style, and can't wait to see him deal with the 1920s setting of the book. The costume shots I've seen take the 1920s as an influence and inspiration, and add a modern touch, which I absolutely love.
My inbox has been overflowing with Gatsby look press releases, and I took a couple of them up on their challenge to create a Gatsby, 1920s inspired style with their items. I was in need of something lovely to wear to a smart event at the Travel Bloggers Unite Conference in Rotterdam, so on the first night (which I'll tell you about later) I went a bit Gatsby.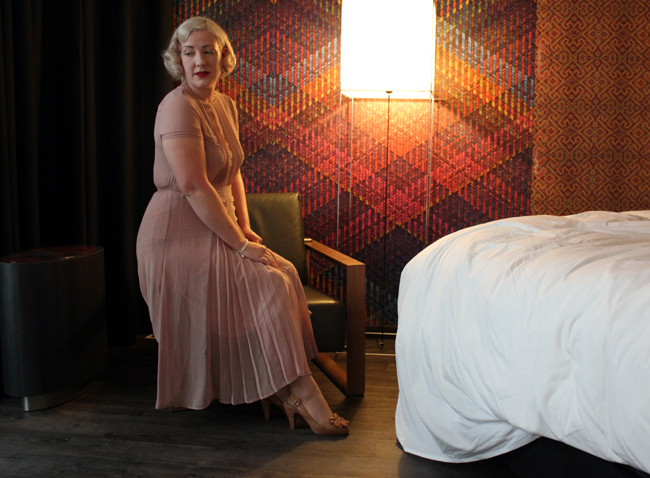 ❤ Dress – Warehouse from Zalando ❤ Earrings and Bracelet – Claudia Bradby ❤
❤Shoes – Unisa❤
I wanted to use the 1920s as inspiration, and I didn't want to wear a dropped waist, as it looks appalling on me. I think the pleating details on the front of this pale pink chiffon dress have a very 1920s feel to them, it came from Warehouse, via Zalando. A curled bob, deep red lips and delicate silver and pearl drop earrings and a double strand bracelet from Claudia Bradby's Deco Collection create a 1920s inspired look (EDIT: the code I put here has ended, but Claudia Bradby has just offered me another for you to use. 15% discount with RETRO15 before the 27/05!). I didn't want to go with smoky eyes as well on this day, but it would look fabulous I think, as would that old 1920s cliche, a knotted string of pearls.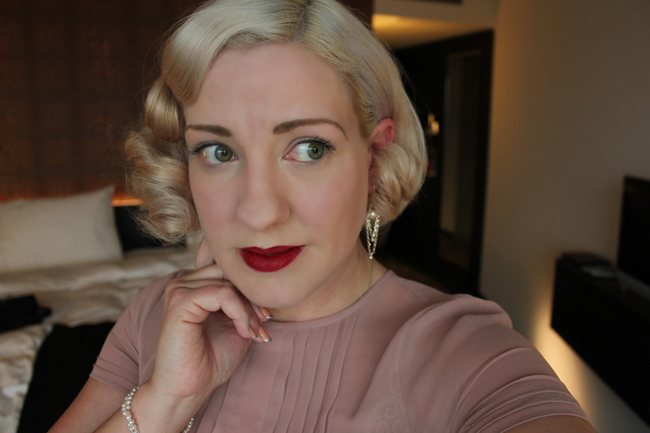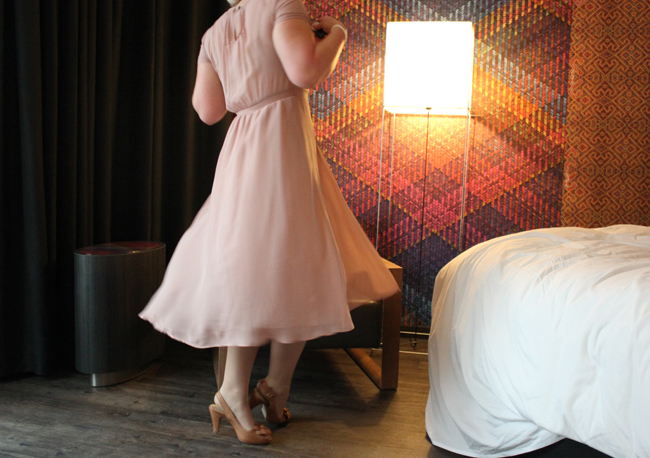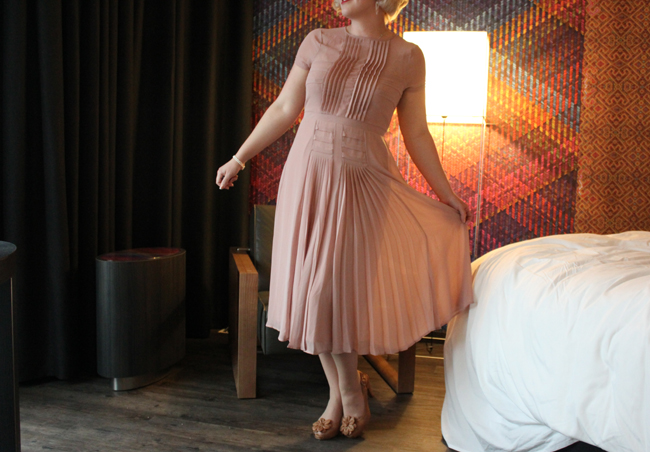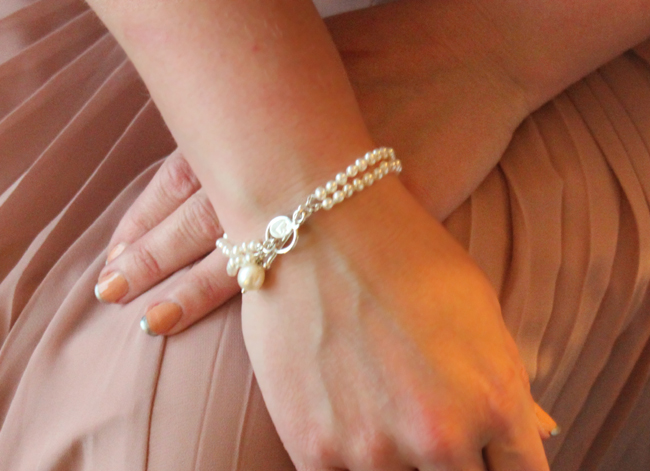 The key when looking for 1920s style on the high street, without going for a dropped waist, which doesn't suit everyone, is to look for looser waists and less fitted bodices. Details like pleats and beading are also great, and you can rely on accessories to finish the look. This dress could just as easily look 40s with longer hair and victory rolls.
So, tell me, have you seen the film yet? Will I enjoy it or be sobbing into my popcorn in disappointment?
Related