To write about Vintage Rotterdam is an odd thing.
That's because Rotterdam is a brand spanking new city of sparkling glass, concrete and high rise buildings. It has broad streets, modern artwork and vibrant nightlife, but what it doesn't have is the old cobbled streets, quirky alleyways and ancient buildings that you find in a lot of European towns.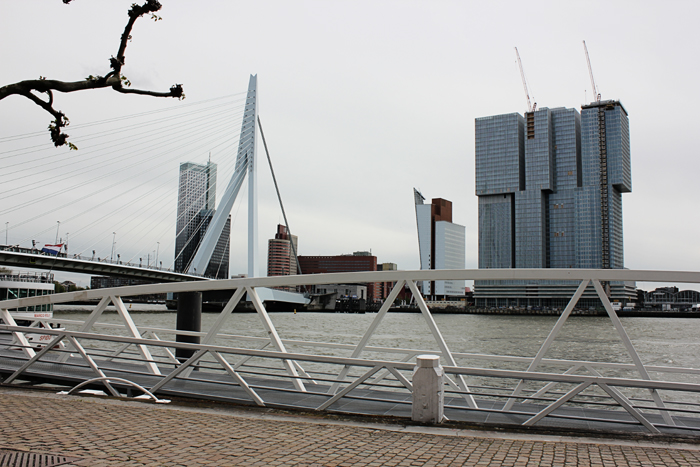 Just because the city is new, doesn't mean it doesn't have a history. In fact Rotterdam has been officially a city since the 14th century, the reason for it's sparkling newness is that 73 years ago this month, the day before I arrived in Rotterdam in fact, the city was almost entirely destroyed by a devastating bombing raid. On the 14th May 1940 bombs rained down on the city in an attempt by the Germans to force the Dutch to give in to Hitler's invasion. It totally destroyed the heart of the city killing 900 people and making 80,000 homeless.
Some people like to spend holidays lazing on beaches reading books, personally I'm one for City breaks, I like to lounge in bars and pretend I've had culture by looking around museums. Rotterdam would never have occurred to me as place with so much to see and do if you like a bit of history, so I thought I'd share just a few of the places to eat, drink, shop and see in Rotterdam, in case you fancy a few days visit.
Culture & History
The War & Resistance Museum – Coolhaven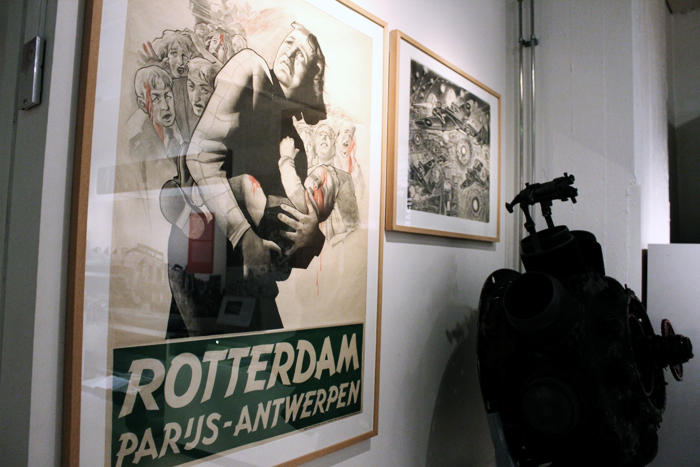 This museum is conveniently located next to Coolhaven Metro and there was no way I could go to Rotterdam and not visit this museum. I find it fascinating to read and see other European countries experiences of  WWII, this museum is tiny really, but packed full of interesting artefact's and pictures. There is an English translation booklet you can borrow to take round with you, though it doesn't translate all the exhibits. It's utterly heart breaking to read about a city where Jews were shipped to concentration camps and men forcibly removed from their homes and marched off the work camps in Germany, when we read about these thing in the UK we are reading from a UK perspective about things that happened somewhere else. To stand in the museum and think that the woman behind the counter might have lost her Grandad to these events is a while different story.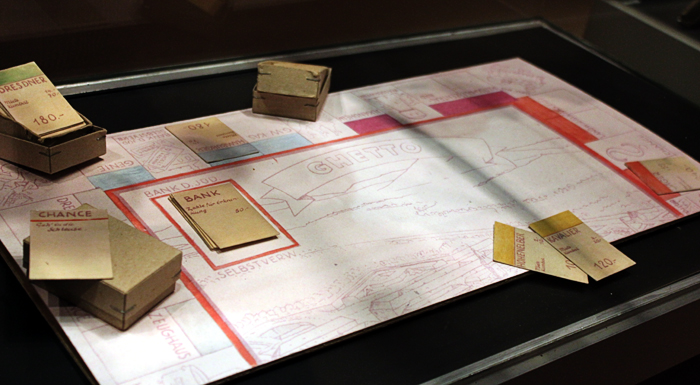 The Cube Houses – Overblaak 
Designed by architect Piet Blom in the 1970s these are fascinating from a design perspective. They were part of the post war regeneration of Rotterdam with the idea of making the city a more interesting place architecturally. The houses are tilted cubes on top of a hexagonal column, each representing a tree, and all the houses together a forest. There are 38 smaller cube houses in Rotterdam and 2 larger cube houses. The large cube houses are now a hostel, and the others are lived in, but one house has been transformed into a show home for visitors to look round. It costs about 2 Euros to get in, and only takes a few minutes to look around, but it's an interesting experience, plus there's some fabulous harbour side bars just across the road once you're done!
I could totally live in one of these (if I got rid of all my stuff)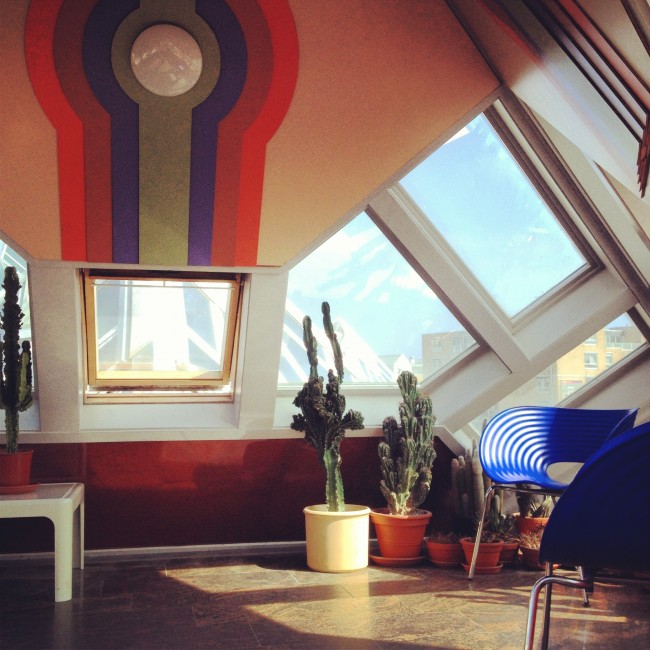 Eating & Drinking
The Old Harbour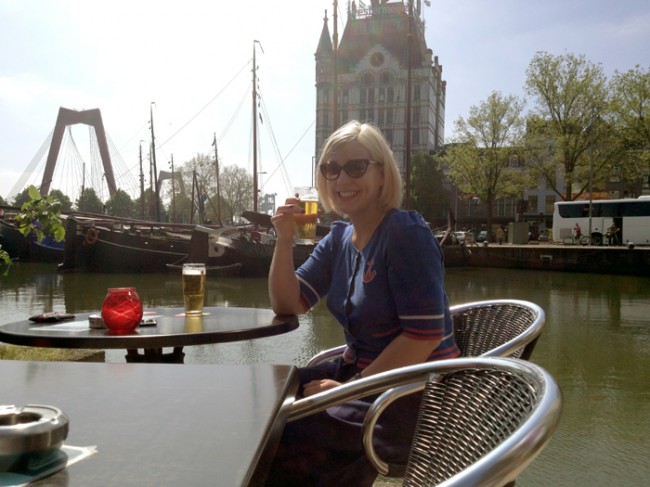 Not strictly a bar, but an area that is particularly beautiful. If the sun shines then around the harbour itself are 3 or 4 different cafe bars with outdoor tables that go right down to the waters edge. Some of them have special outside bars so you don't even need to go inside to refresh your beer. If the sun fails to play along then in that big tall white building (called the White House) over my shoulder is Bar Elit and the Grand Cafe Het Witte Huis. One side is flashy cocktail bar, but the other side is more "pub" with some gorgeous vintage decor and an amazing bar back. They serve cocktails and beer.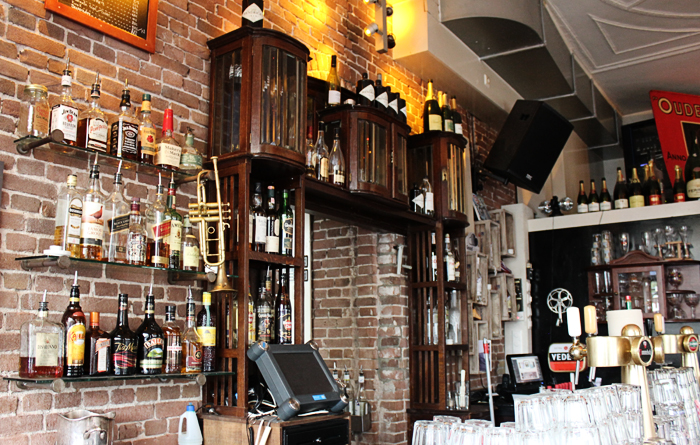 Cafe Van Zantzen – Meent 44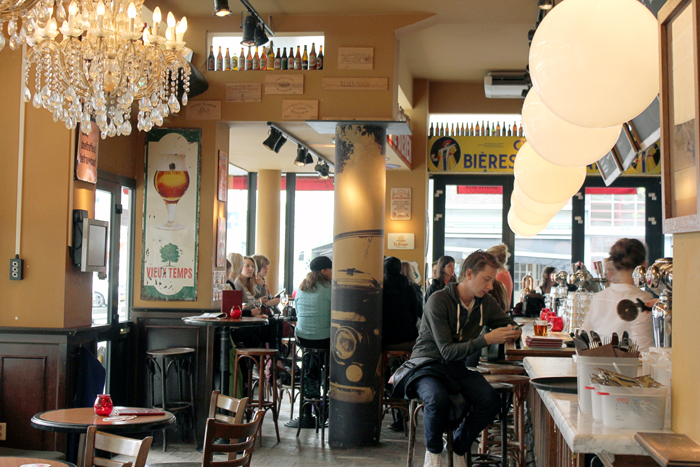 If you secretly wanted to go to Paris, but mysteriously ended up in Rotterdam then Cafe Van Zantzen will ease the pain, with staff that are far happier speaking English than those in some Parisian bars. It has a French style marble topped bar and high stools and is decorated with vintage advertising posters. They have their own rose wine, which I sampled and was yummy. Buy a bottle and sit outside if it's sunny, or sit inside and watch the world go by. If you need to eat then order Flammkuchen. It's like pizza but nicer, if that were possible.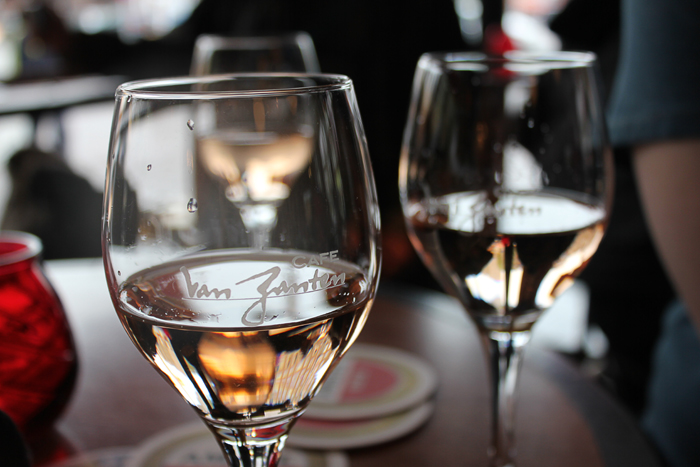 Shopping
Very Cherry – Botersloot 52a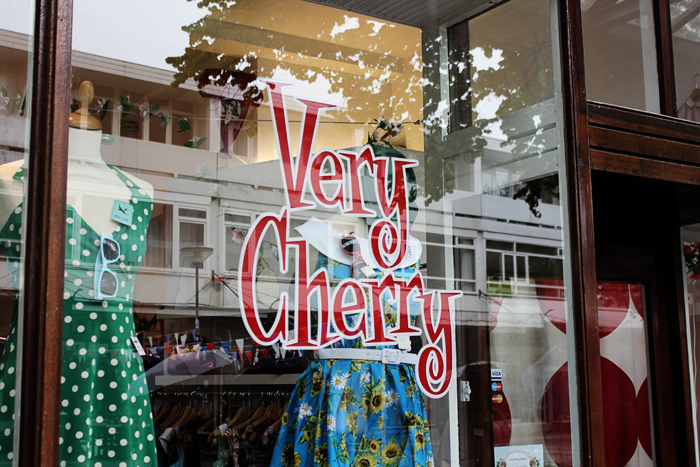 Vintage shopping isn't a huge thing in Rotterdam, but that's ok because I don't normally shop much on holiday anyway, apart from for tat like tiny china clogs (I'm still disappointed I couldn't afford a pair of slippers shaped like clogs). One shop I had to mention though is Very Cherry. Just round the corner from Cafe Van Zantzen it sells a selection of repro and vintage clothing including brands like Hell Bunny, Bettie Page and Collectif. There's also an antique shop on the same row, but I didn't go inside so can't say if it's any good or not!
Where to Stay
The Mainport Hotel – Leuvehaven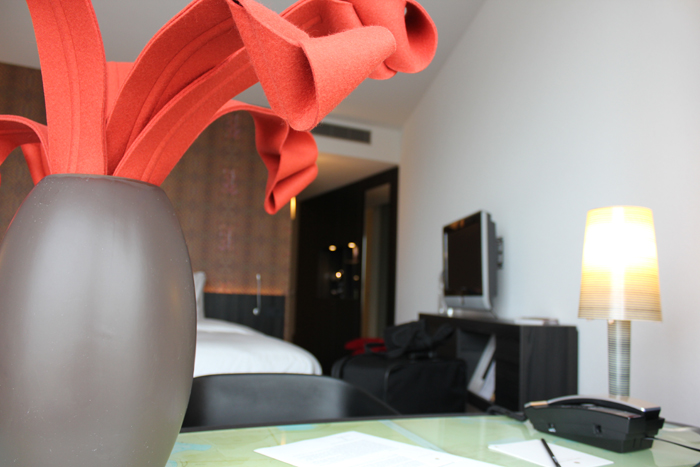 Not in the slightest bit vintage, but this is where we stayed and I can only vouch for limited places here! It's a brand spanking new "design hotel" where even the regular rooms have whirlpool baths and TV's in the bathroom. Larger rooms have spa baths in the room by the window and their own saunas. At the time we stayed it was still being completed so was having a few teething problems and I don't think the service was by any means 5 star at the time, but the food was nice, the staff polite and helpful and they had Manhattans on the cocktail menu in the bar, which wins a hotel bonus points in my book. It's also right by the Metro, so easy transfers from the train station at Centraal. It's at least 100 Euros a night as far as I can see from the website, which doesn't seem too bad for a smart hotel, so I'd still recommend it, despite the problems with the stay.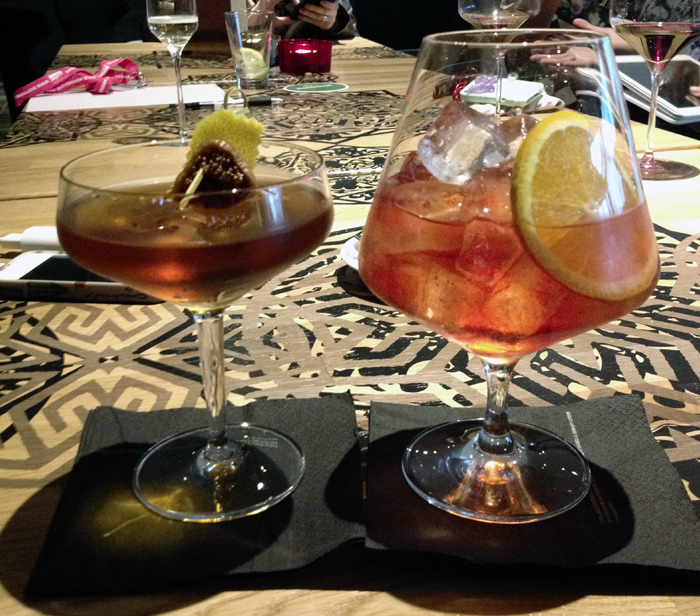 Hotel Bazaar – Witte de Withstraat 16
I didn't stay here, but I know others did and didn't hear any complaints. It's nicely central, has a nice restaurant and bar attached and has just 27 rooms decorated in African or South American style. Prices seem to be fairly reasonable.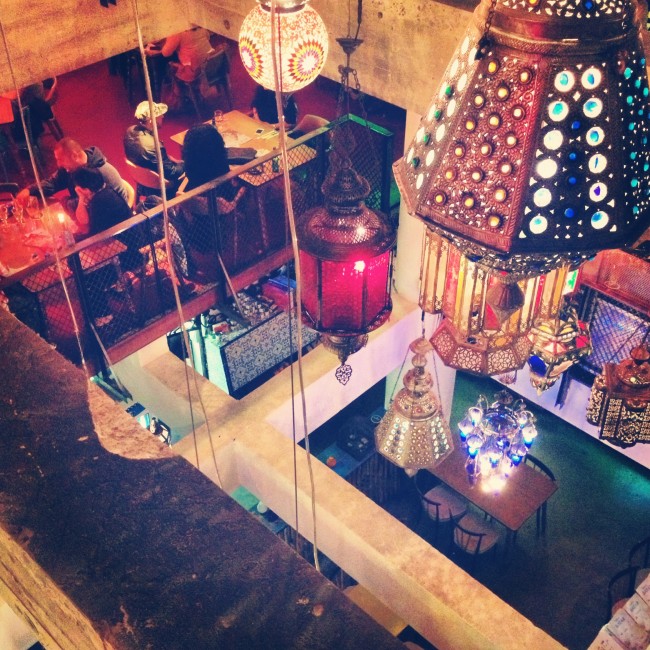 Getting About
Rotterdam isn't huge, so you can actually walk most places if you want. They have a free Rotterdam City Guide app which has a downloadable offline map and guides to the city, but free wi fi isn't that hard to come across, so Google maps is also your friend. If you want to use the Metro it works just like the London tube and is easy to navigate, but beware, some stations don't have ticket machines, just machines to reload a card, which is no good if you don't have one, as we learnt to our peril. The hotel was able to sell us a ticket, though they sold us the wrong one, tut. We had a card valid for 2 journeys over the space of an hour (ie there and back) rather than for 2 people, which meant I ended up stuck in a gate, but I would like to give much love to guard at Centraal station who let us through the gates, even though our ticket blatantly wasn't valid, and also spoke perfect English, you wouldn't get that on the tube.
Getting There
The way most people chose to travel is to fly. Flights to Amsterdam take about an hour from several UK airports and the transfer via the high speed rail from Amsterdam to Rotterdam Centraal is about 20 minutes.
Personally I chose to take the Dutch Flyer ferry from Harwich. If you're based in London, Cambridge or Norwich it's handy by train (it took about an hour and 20 minutes from Norwich, we had train booze). The late ferry sails at 11:15pm, and arrives, after a lovely nights sleep in a surprisingly comfy bed, in Holland the next morning. We got the train to Rotterdam and arrived about 9am. The afternoon sailing to return leaves Hook of Holland at 2:30pm Dutch time and gets back to the UK at 8pm UK time. A long weekend with the Friday night overnight sailing and returning Monday morning would mean you wouldn't even need to take Friday off work (unless you wanted)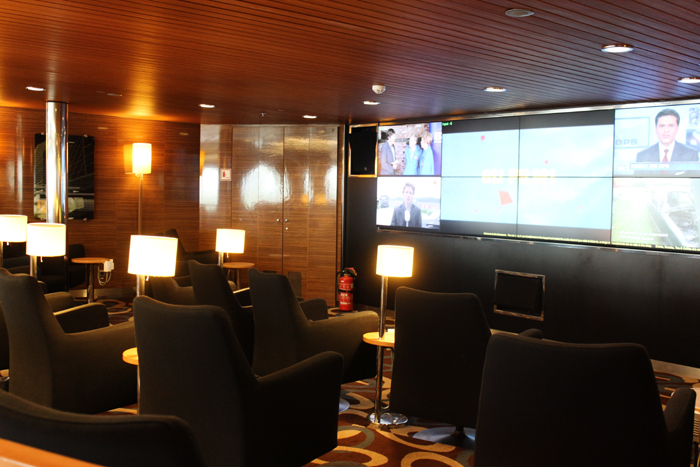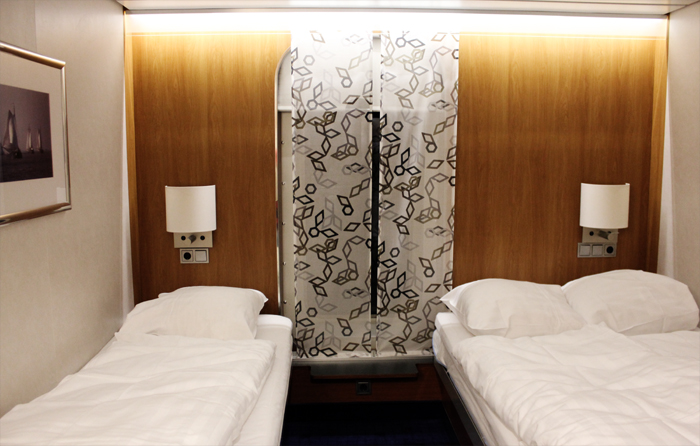 So, if you were considering a city break at all, I hope some of this is useful! It barely scratches the surface of the city, but is a good starting point based on the things I saw on our time there, if you're interested in similar things to me! It's also, of course, close to Amsterdam, so it would be great for a multi location trip and they're 2 very different places.
Have you ever been to Rotterdam? Would you consider a trip?