The Sun is occasionally peeking through the clouds and my thoughts have turned to summer frocks.
Sales are often an end of season thing. If you're looking for bargains then buying coats in May and swimsuits in October is the way to go, but there are more seasonal bargains out there  if you look around.
Todays Friday Frock Love are some vintage style frocks ideal for frolicking in meadows or trips to the beach, and best of all, they're all in the sale.
Nautical Style

L-R Bettie Page Captain Dress £90 £65 Pin Up Parade , Shirley's Dress £65 £45 Lady K Loves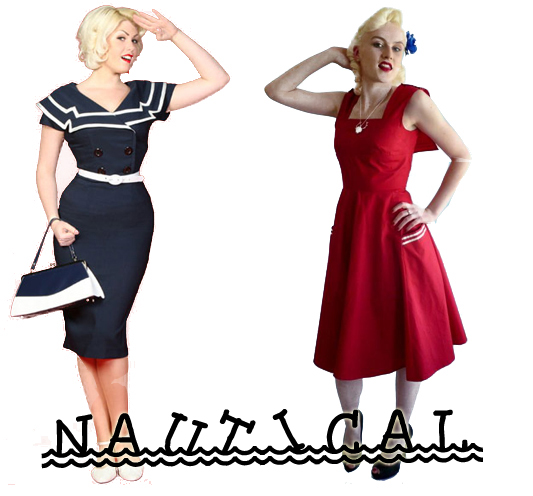 Fruit & Flowers
L-R Vintage Allure Strawberry Swing Dress £85 £68.99 Stop Traffic , 1950s Monroe Poppy Dress £95 £65 20th Century Foxy, 1950s Belle Halter Dress – Cherries £95 £71.25 Miss Bamboo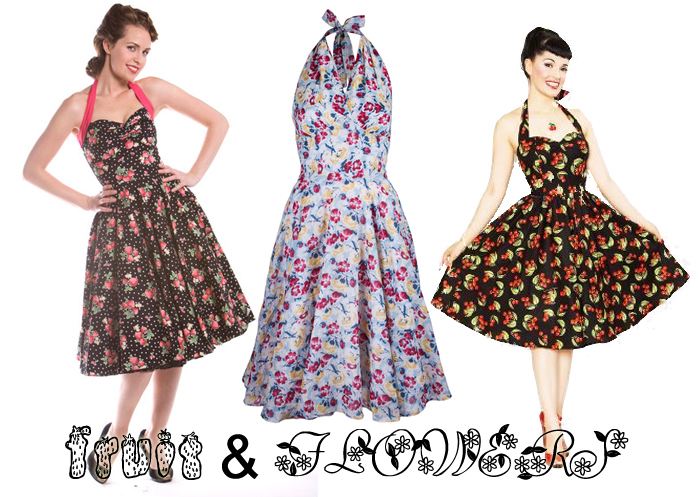 Spots & Stripes
L-R Polka Dot Dress £65 £45.50 Weekend Doll, Fleur Gingham Wrap Dress £80 £40 Heyday! Vintage Style, Donna Polka Dot Dress £35 £17.50 Collectif