Buying vintage lingerie is a bit of a minefield. For starters, we don't all feel comfortable in someone elses old undercrackers, and if you're lucky enough to find some deadstock, then what are the chances you'll find it in your size?
There are some fabulous reproduction companies out there, but today I'm going to share a secret favourite among vintage ladies who've been making their support wear since the 1940s.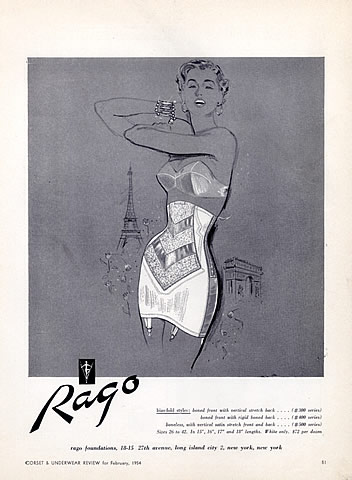 Rago Shapewear was established in 1945 as Rago Foundations in the US. It was started by Italian immigrants Jack Rago and Matty Marchisella who refined the function of their shapewear over 50 years using feedback from consumers and the staff in corset fitting rooms to create the perfect shape with their shapewear.
As the 60s arrived and tights or pantyhose became more popular than stockings many manufacturers went out of business, or just stopped making traditional girdles and corselettes. Much to the relief of many a modern vintage gal, Rago struggled on, and saw an upsurge in the 80s and 90s.
One of the reasons it's such a popular brand among vintage loving ladies is that the shapewear from Rago is glamorous but also practical and comfortable shapewear, that gives an authentic vintage silhouette.
Rago is stocked by one of my sponsors Pin Up Parade, and I've managed to persuade her to give me a £20 voucher to spend on Rago Shapewear to give away to one of you, details on how to enter at the bottom of the post!
Rago 21 Waist Cincher
This waist cincher was one of the first cinchers I found out about when researching shapewear when I started wearing vintage. It's perfect for wearing under 50s frocks with a tight waist.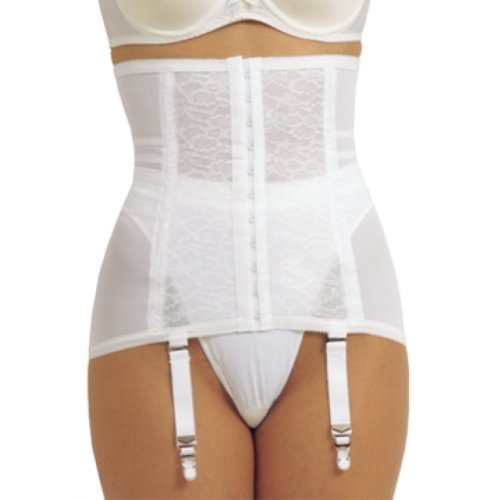 Rago Extra Firm Corselette
I love corselettes for a smooth line under fitted dresses. The Rago one also has a great bra that gives the bustline a vintage silhouette. Not as extreme as a bullet bra, more like the Triumph Doreen, with a subtle "lift and separate" vibe!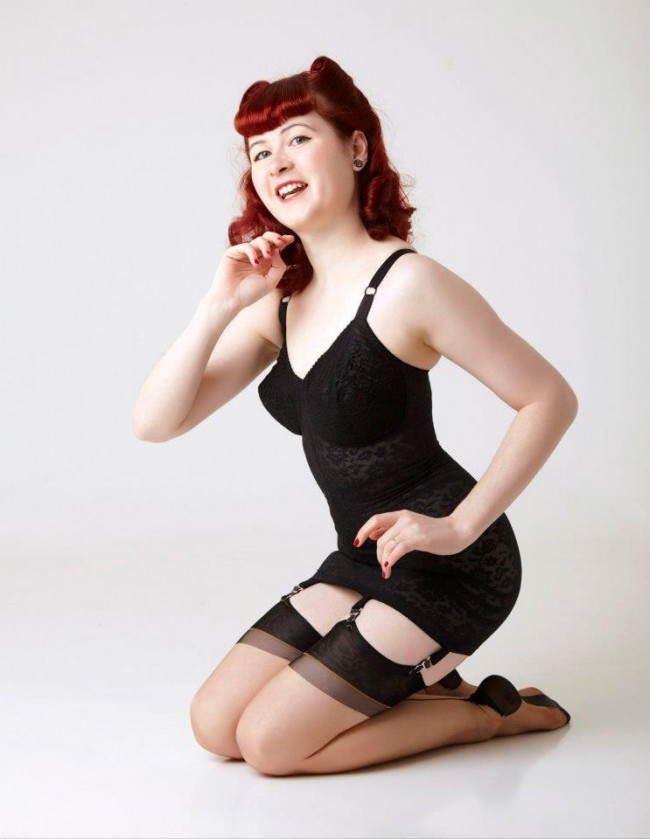 Rago Light Control Girdle
A good sort of "everyday" girdle to keep your stockings up and smooth the hip area. I often wear girdles under pencil skirts.
If you'd like to add some Rago to your lingerie drawer, then Pin Up Parade has very kindly given me a £20 voucher to give away to one of you. All you need to do to enter is leave a comment, and then fill in the Rafflecopter widget. You can leave a comment anyway, but your entry will only count if you fill in the rafflecopter widget afterwards! I've also added 2 optional extra entries, because, well, why not, so if you're a Facebook fan of Pin Up Parade or Retro Chick then that's 2 bonus entries.
The competition is open worldwide, as Pin Up Parade ship worldwide!
Good Luck!