Well, it's taken me a while to get this up, but at least that means I've given Matcha Tea a proper try before telling you about it!
Tea Pigs are one of my favourite places to buy whole leaf teas. I'm a huge peppermint tea drinker, and a few years ago in Germany I found I was being given beautiful peppermint tea containing tea bags with what seemed to be fresh mint in them. So when I got home to the UK I investigated, and found Tea Pigs, and have been drinking their Peppermint tea ever since.
Recently they got in touch with me and asked me to try their Matcha Green Tea and sent me one of their modern Matcha Kits, containing a shot glass, plastic scoop and a battery operated whisk. The traditional Matcha kit features a bowl and bamboo whisk and scoop, but I'm far too impatient for that!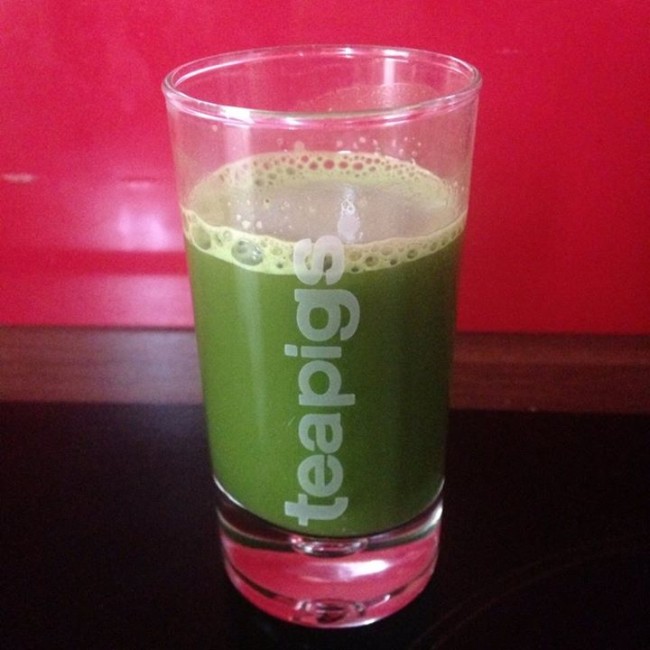 Matcha is essentially a very concentrated form of Green Tea. It is grown in the shade so the leaves are very rich in chlorophyll, which is a great source of antioxidants. It's a finely ground, bright green powder, and unlike regular green teas you consume the whole leaf, so you also get a whole load of vitamins and minerals in there as well.
It also, thanks to the presence of 2 important amino acids and caffeine, manages to be both energising and calming. So unlike a cup of coffee you won't get that twitchy feeling. It also boasts a whole host of other health benefits including weight loss and glowing skin. I'm often dubious about these kind of claims, and I certainly don't believe that 1/2 a teaspoon of Matcha a day will enable you to eat pizza and still lose weight, but there does appear to be some science behind it.
You can use Matcha any way you want. Traditionally it would be whisked into warm water, but you can whisk it into water, fruit juice, milk or add it into a smoothie, however you like. First off I tried it as a shot made with almond milk. I also tried it as a shot with warm water, and added to smoothies.
My personal preference was as a shot with water. I'm not going to pretend this stuff tastes delicious, you may love it, it's not to my taste, but I preferred it with water than with milk or almond milk which seemed to clash. I liked to take it as a shot because completely psychologically I felt like it was doing me good. In smoothies you can't taste it at all really, and you still get all the health benefits, but I didn't feel quite so angelic as I knocked it back!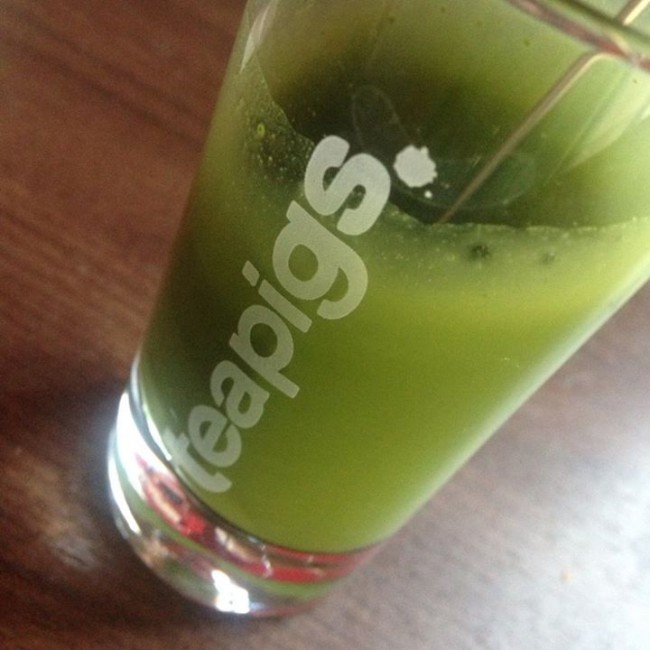 I won't say I felt filled with energy as soon as I started using it, but I did notice a difference when I stopped using it while I was away on holiday, and a shot before a workout gave me a boost, whether that was psychological or physical hardly matters much!
A quick tip, if you're making a shot in the glass, don't fill it with water to the top as you'll end up with green water all over your kitchen. Put a small drop in the bottom, whisk it, and then top it up!
Tea Pigs have kindly given me another Modern Matcha Kit worth £32.50 to give away to one of you lovely lot, so read on if you fancy a chance of winning. In the mean time, if you'd like to try some of their whole leaf teas you can use the code lipstick to get a 10% discount!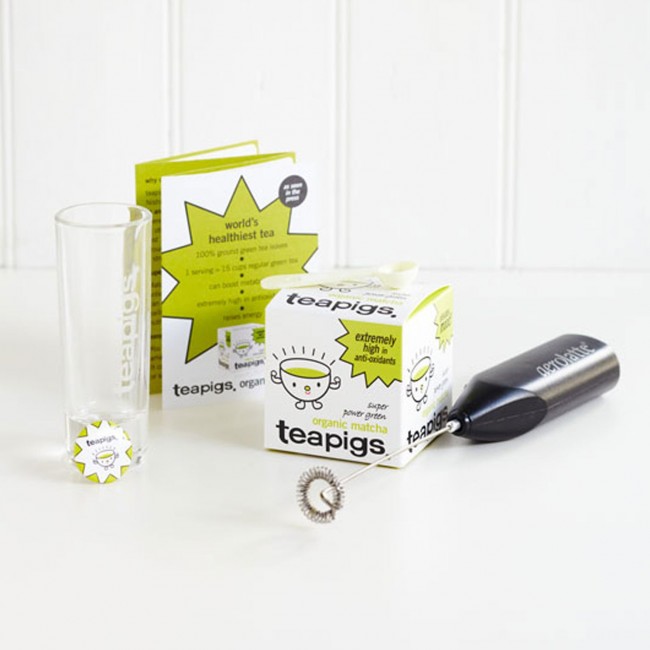 If you'd like to win your own Modern Matcha Kit to try, then just log into the rafflecopter widget below with your email or facebook account, and follow the instructions.
The competition is open to the UK only and will run for 2 weeks, finishing as 12AM on 6th June.
Good Luck!
a Rafflecopter giveaway

Related