I was planning on writing something deep and meaningful today.
But my words wouldn't come out right, and anyway the sun is shining. So I thought maybe I'll save the deep and meaningfuls for another day, and today we can all just look at pretty frocks to wear in the sunshine.
Summer just seems like the time for 50s frocks, and gingham and florals. So today I've carefully curated 2 lovely little collections of 50s inspired summer frocks in Gingham and Floral.
Yeah I know, Gingham and floral for Summer. I never promised you ground breaking fashion, but I DID promise pretty frocks, and pretty frocks I deliver!
All you need now is a picnic hamper.
Gorgeous Gingham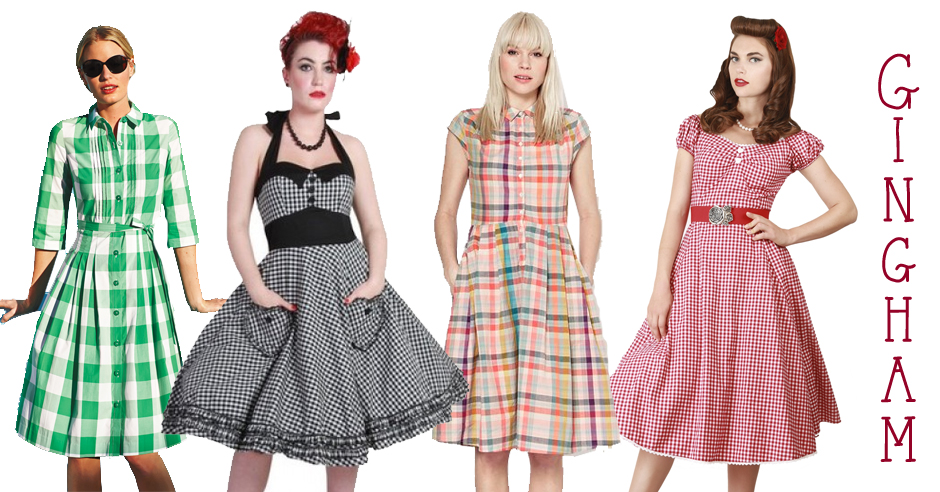 L-R
Boden Gingham Shirt Dress – I am fairly sure my arms won't go through these sleeves on this, but it's really cute if you're the right shape for it with lovely detail on the bodice as well.
Hell Bunny Gingham Prom Dress – On the cute pin-up side of summer dresses is this Hell Bunny number with heart-shaped patch pockets
Great Plains Checked Shirt Dress – Styled in a very contemporary way on the site, but this full-skirted dress would look great with a small petticoat and a belt
Collectif Dolored Doll Dress – More kitschy summer pin-up style from Collectif, I think this one has a hint of the mid western farm girl about it, it makes me want a pair of cowboy boots, and longer legs so I wouldn't look like I was wearing wellies.
Fabulous Florals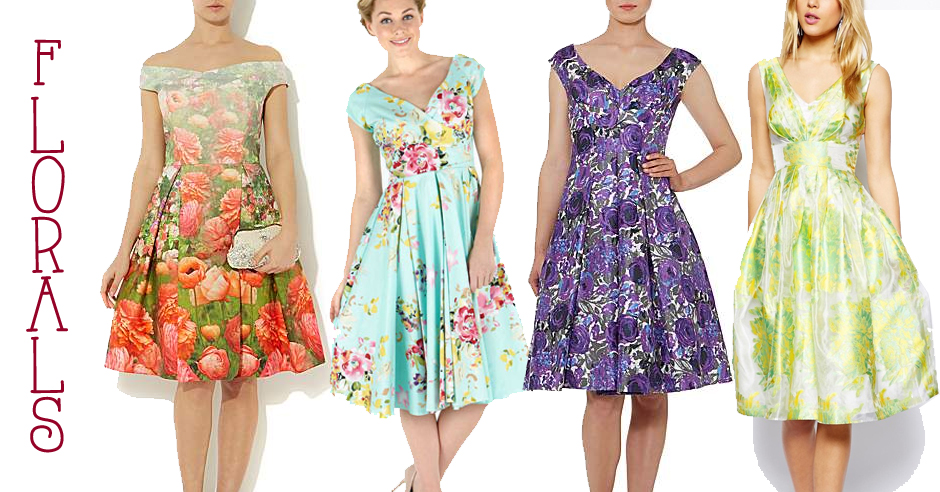 L-R
Untold Off the Shoulder Dress – I love the digital print on this and the off the shoulder style.
Pretty Dress Co Seville Hourglass Dress – Pretty Dress Co are a favourite of mine, and their swing dresses are super flattering. This one comes in a really fresh mint floral.
Dickens & Jones Midnight Rose Summer Dress – This one is made extra appealing by the fact it is currently in the sale. I love sales.
ASOS Jacquard Midi Dress – I do wish ASOS wouldn't keep making such gorgeous vintage inspired dresses. This will likely be the third one this year that I have sat and watched sell out before I could afford to buy it. Sob.
So there you, 8 pretty summer frocks for a Friday afternoon.
Now, while you're here, we're in the last week of voting for the National Vintage Awards, so I'd still really appreciate your votes for Retro Chick under Best Vintage Fashion/Lifestyle Blog.
Next week maybe I'll be back with those deep and meaningfuls I've been working on, or maybe just more frocks.