I really love having a glass of wine in the evening. I like the ritual of opening a bottle with dinner and I like to chose a nice wine glass to drink it out of. It's like a full stop on the end of the day. It's also part of a nice relaxing bath ritual.
What I don't really love is the alcohol content. Don't get me wrong, I'm not averse to a bit of alcohol, but we all know drinking too much is a bad thing. It's not only bad for you physically, but for some people, including me, psychologically as well.
So, I was quite delighted when I got an email from Black Tower about their Deliciously Light range. The range of wine is just 0.5% alcohol, and for those of you also worried about adding empty calories to your diet, it has just 29 calories per glass, or 1 and a half SYNs for those of you who follow Slimming World.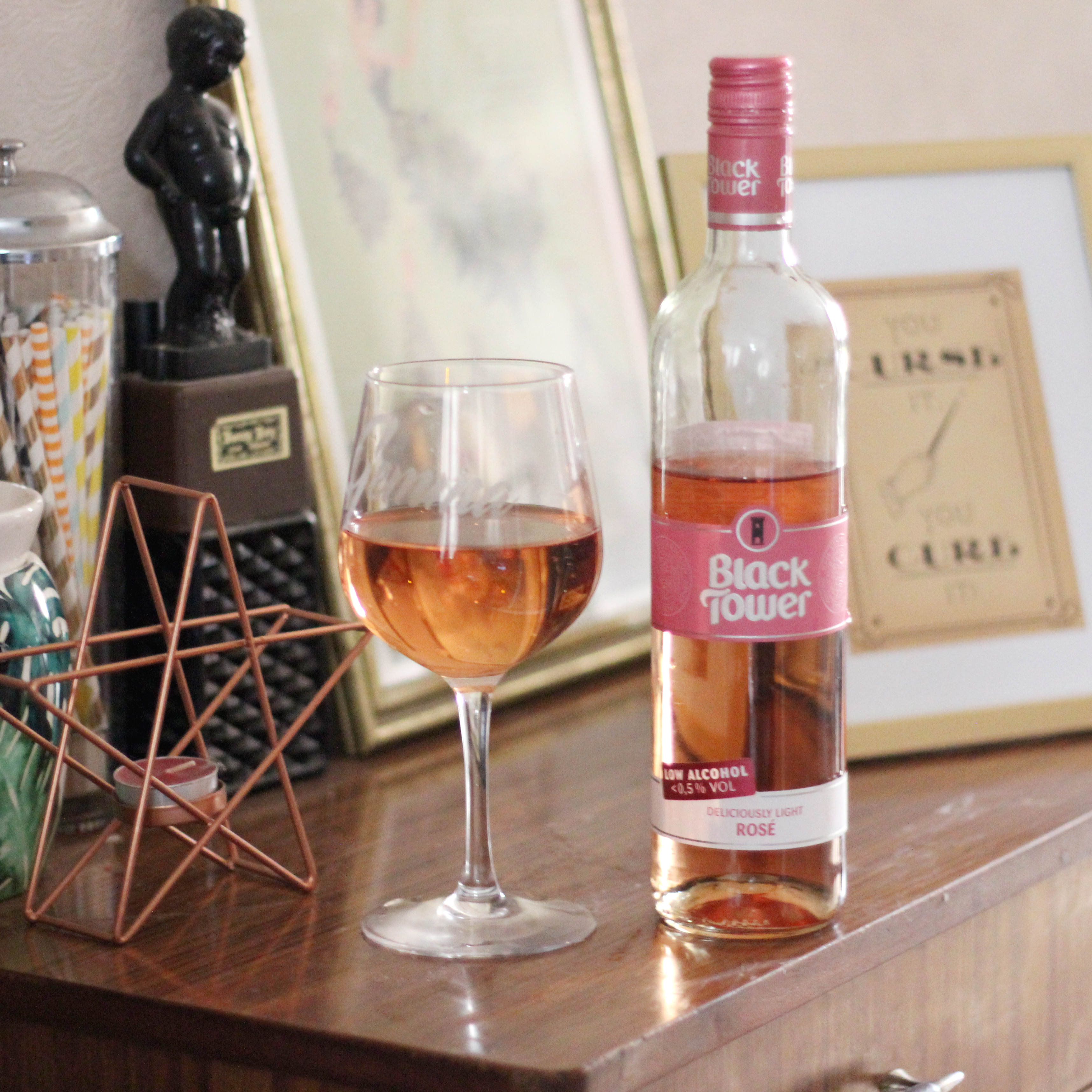 So, I gave it a try. The sparkling version went down a treat one evening. I even added the Rose Gold glitter for an extra sparkly treat. It's very slightly sweeter than the Cava I normally drink, but those of you who like a slightly sweeter Prosecco probably wouldn't notice at the difference.
So far I've only tried the Rose version of the "regular" wines, but I was just as impressed. Again, it was maybe very slightly sweeter, but had a crisp after taste when chilled which was lovely.
I've tried non or low alcohol wines that taste far too fruit juice like before, so I was very impressed with this one's wine-like taste. It was perfect to serve with dinner to put that full stop on the day.
Win Deliciously Light Wine!
In other good news, I have a competition for you. You can win a full case of the Deliciously Light wine of your choice (Red, White, Rose or Sparkling), PLUS as sponsors of Tough Mudder Black Tower have thrown in 2 Tough Mudder tickets to an event of your choice. There's also 4 runners up prizes of a pair of Tough Mudder tickets. To enter you just need to head over to Instagram, follow @BlackTowerWine and then tag a friend on this post using the hashtag #CheersToMe.