Vintage novelty prints just scream summer.
Think tiny sailing boats, strawberries or street scenes instead of your more common florals, spots and stripes. Unfortunately the vintage version is also highly sought after, so when you find them, they're not often cheap.
Fortunately, their popularity also means the High Street starts to copy. A couple of years ago I got a superb skirt fom Primark, printed with a street scene, and with a bit of hunting you can track down vintage inspired novelty print dresses all over the place on the High Street.
Here's my top picks.
Dickens and Jones Seaside Print Sun Dress £85 £42.50
It couldn't get more perfectly summery than this seaside print sun dress, and it's reduced!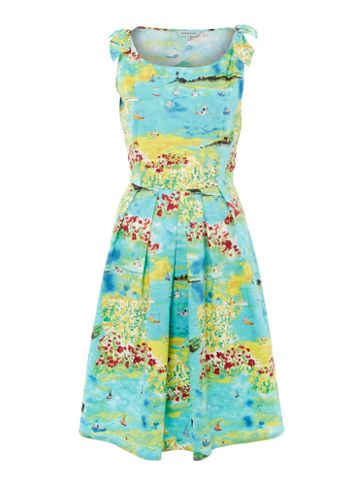 The waist band is quite high on this, but it has a lovely pleated skirt, and just look at that print!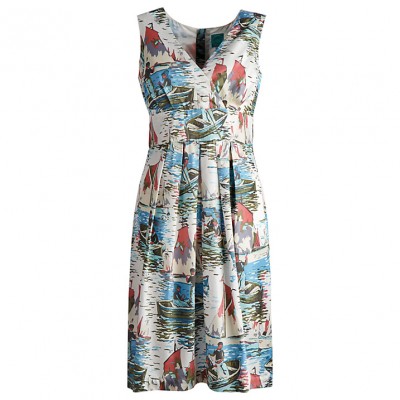 Almost Famous House Print Chiffon Dress £132 £66
The print on this is so subtle that you'd barely know it was anything much interesting, but when you get up close, it's little houses!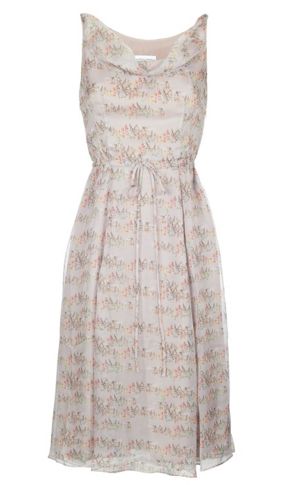 Cath Kidston Seaside Cottage Stripe Button Dress £65 £45

Thankfully Cath Kidston isn't always twee florals and polka dot bunting. This seaside cottage print is cute, but only available in sizes 6 and 16 at the moment!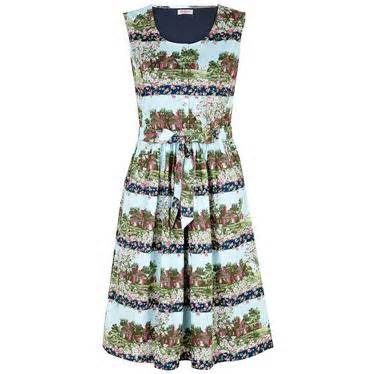 Sicilian Knight Dress £55 £28
You need to be willing to show off your knees for this one, but it is Summer, so if you can face it this dress just has the most amazing novelty print.