Today I get to share with you some fabulous Halloween photos!
I do love Halloween, there's no better excuse for a theme, but this year I've felt a little slow getting in the mood. I'm not quite in the spirit to plan fun things. But I was given a good kick up the pants this weekend when on Sunday evening I got to play model with talented milliner Betsy Hatter for a Halloween photoshoot.
Betsy Hatter had created 5 hats and headpieces and a photo shoot concept, around a vaguely Halloween theme, and on Sunday night it all came to fruition with the help of photographer Denise Bradley.
No Dice Sugar, Wild Honey and Chip Vicious were transformed into a Dragon, a Sea Creature and a Sugar Skull by Missy Vintage's hair and make up and Betsy Hatter's Hats.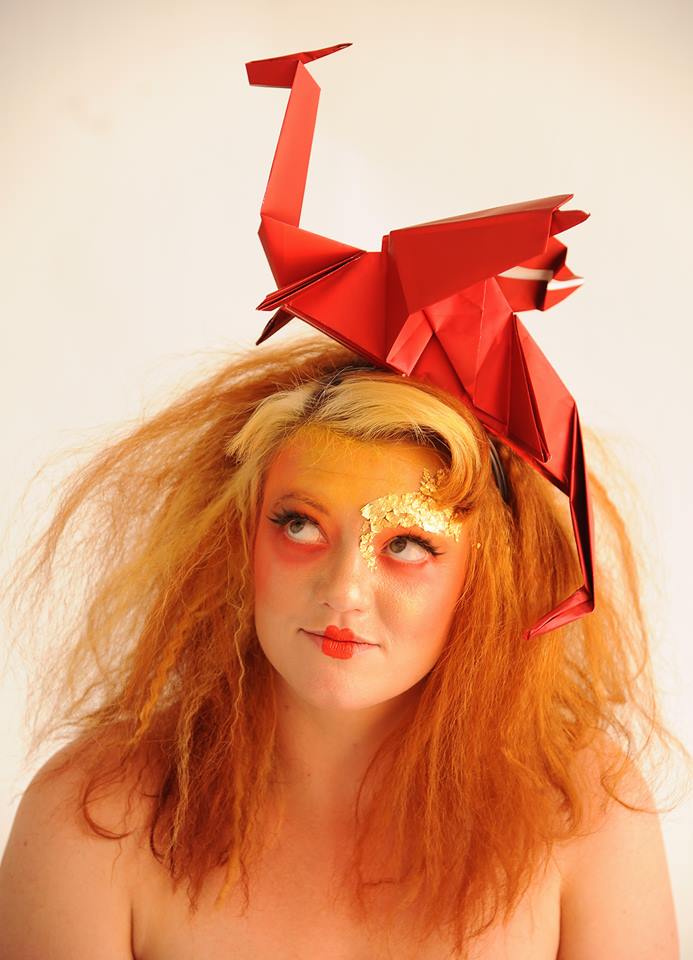 Rayner Terror was a Doll in a pink wig, with make up by herself.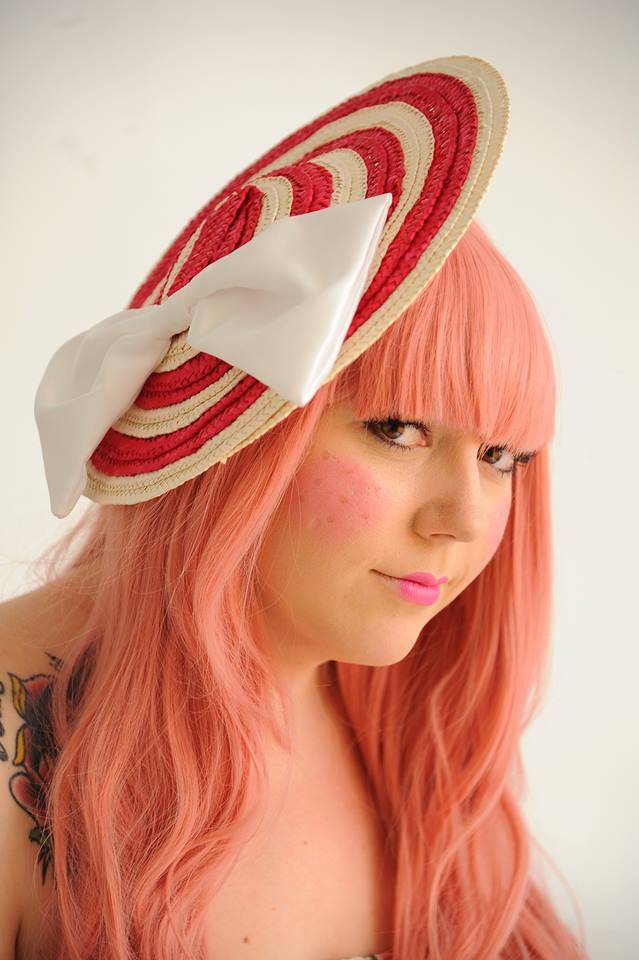 And finally, I got to be an evil witch. I did my own hair and make up, I can't say I recommend wearing green eyeliner as lipstick every day, but it certainly stayed put!
This really is the most amazing Witches hat ever. The underneath is all hand pleated green satin, and around the top is a green satin ribbon, trimmed with a vintage brooch and a feather.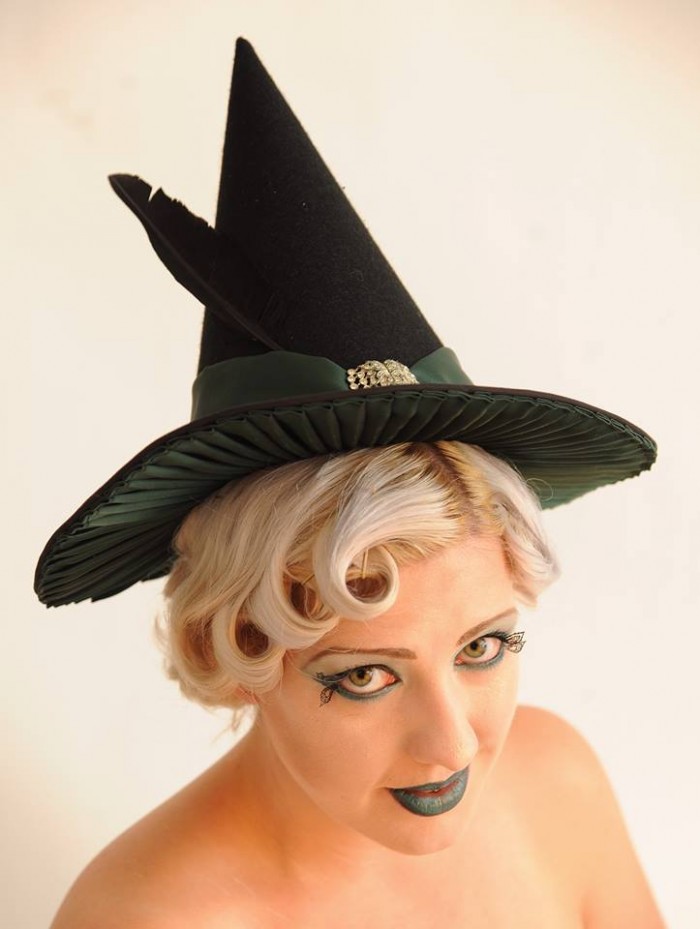 The hats were created as a bit of a showpiece for Betsy Hatters skills, so while a bespoke Witches Hat might be a bit of an investment for most of us (unless you are an actual Witch of course), the skills used to make it can easily be used to make any hat you should desire! The sugar skull headpiece has already attracted a few orders, I believe!
The photoshoot team, with our clothes back on. (note, we were wearing clothes all along, we'd just pulled them off our shoulders!)

Betsy Hatter is a self taught milliner who takes inspiration from styles from the 40s and 50s and adds a little twist. I've been a fan of her work for years, she was responsible for last years Pumpkin Hat, my Chap Olympics Hat and for my favourite little felt beret. It's worth noting all of the Betsy Hatter hats I own were bought and paid, not gifts or samples! She's also recently made hats for Alex from the Forties Floozy and Fleur from Diary of a Vintage Girl, so it's not just me that thinks they're top!
If you would like a hat, witchy or otherwise made by Betsy Hatter, you can get in touch with her for a quote via her website. She's really very nice and always up for a challenge.
Related