I'll be honest right now. I am HATING this weather. I like a bit of warmth. Maybe 21-22 degrees, when there's a light breeze and you take a cardigan just in case it gets a bit chilly later.
This 25 degrees plus stuff has meant that I've basically spent the last 3 weeks on the sofa with my face inches from a fan. I went for a run once and regretted it instantly, but I've otherwise been sitting indoors sulking and blaming the BBC weather app for how hot it is.
The thought of putting on actual proper clothes, or even gym kit, and taking photos for the blog has been pretty much unbearable. I am, however, promising right now, that I am going to make more effort as we go into August. I mean, it can't stay hot FOREVER can it?
I will start by sharing some pictures I took for Heyday this week, despite the heat, to show off this gorgeous new dress!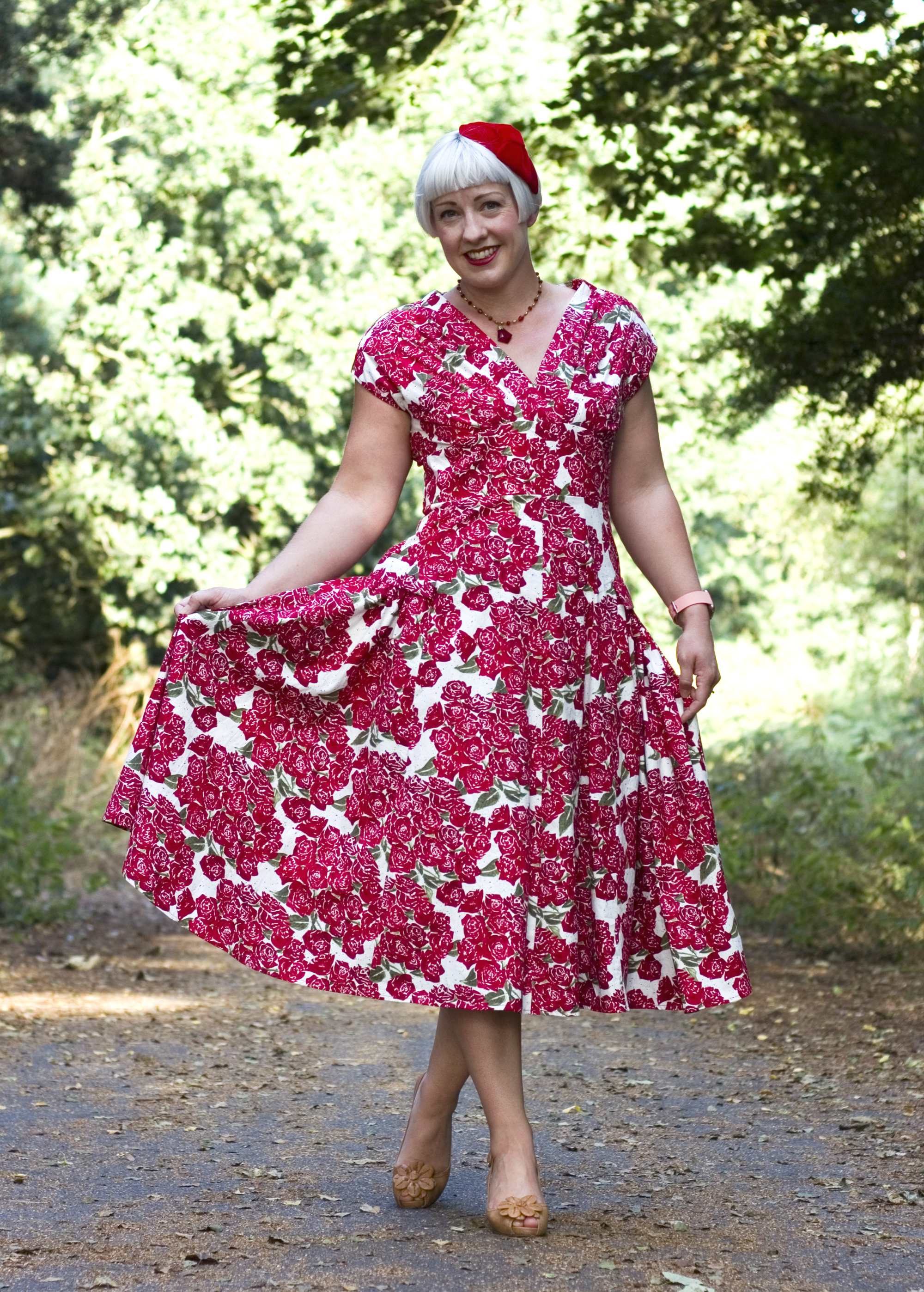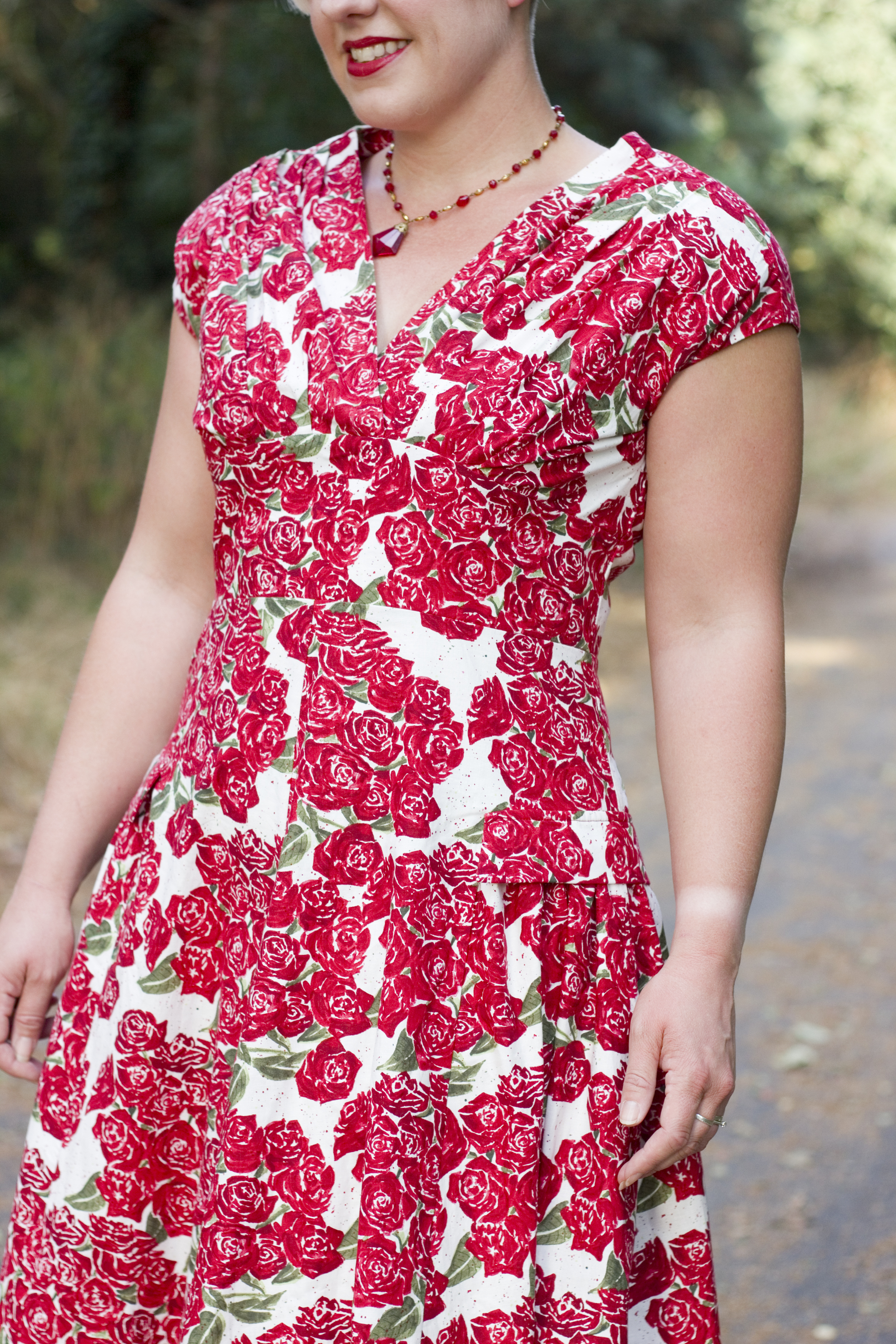 The Lorraine dress is a beautiful late 40s to early 50s style. It has a vintage feel, but not so as it has that fancy dress vibe! I think it would be the perfect dress for a late summer wedding/
It has small cap sleeves that are a teeny bit tight on me, but that's a problem I have a lot and have learned to live with! The skirt is fitted over the waist and hips and then flares out with some gorgeous pleating detail.
It also has pockets, which is probably all you need to know about a dress really. POCKETS!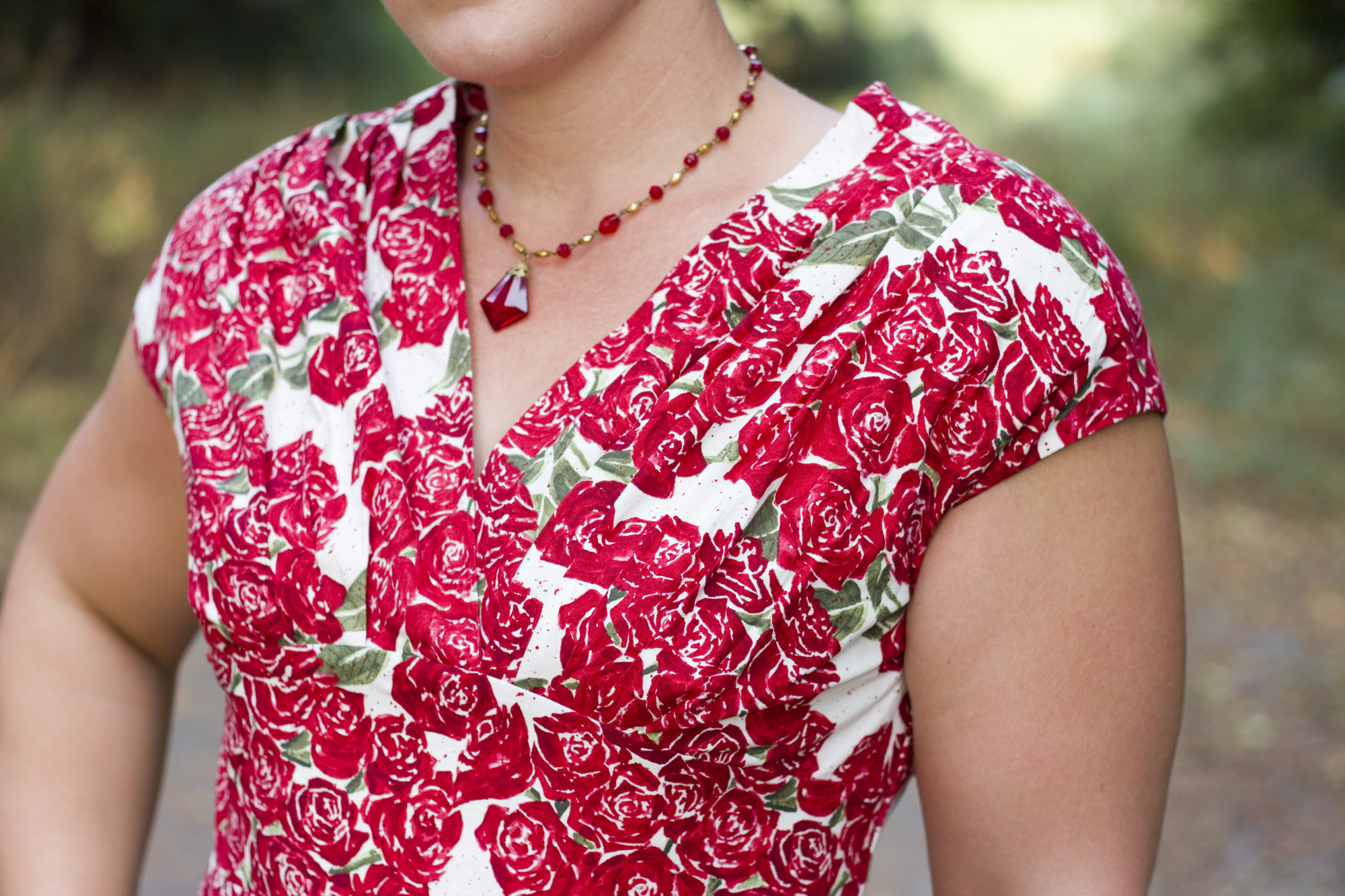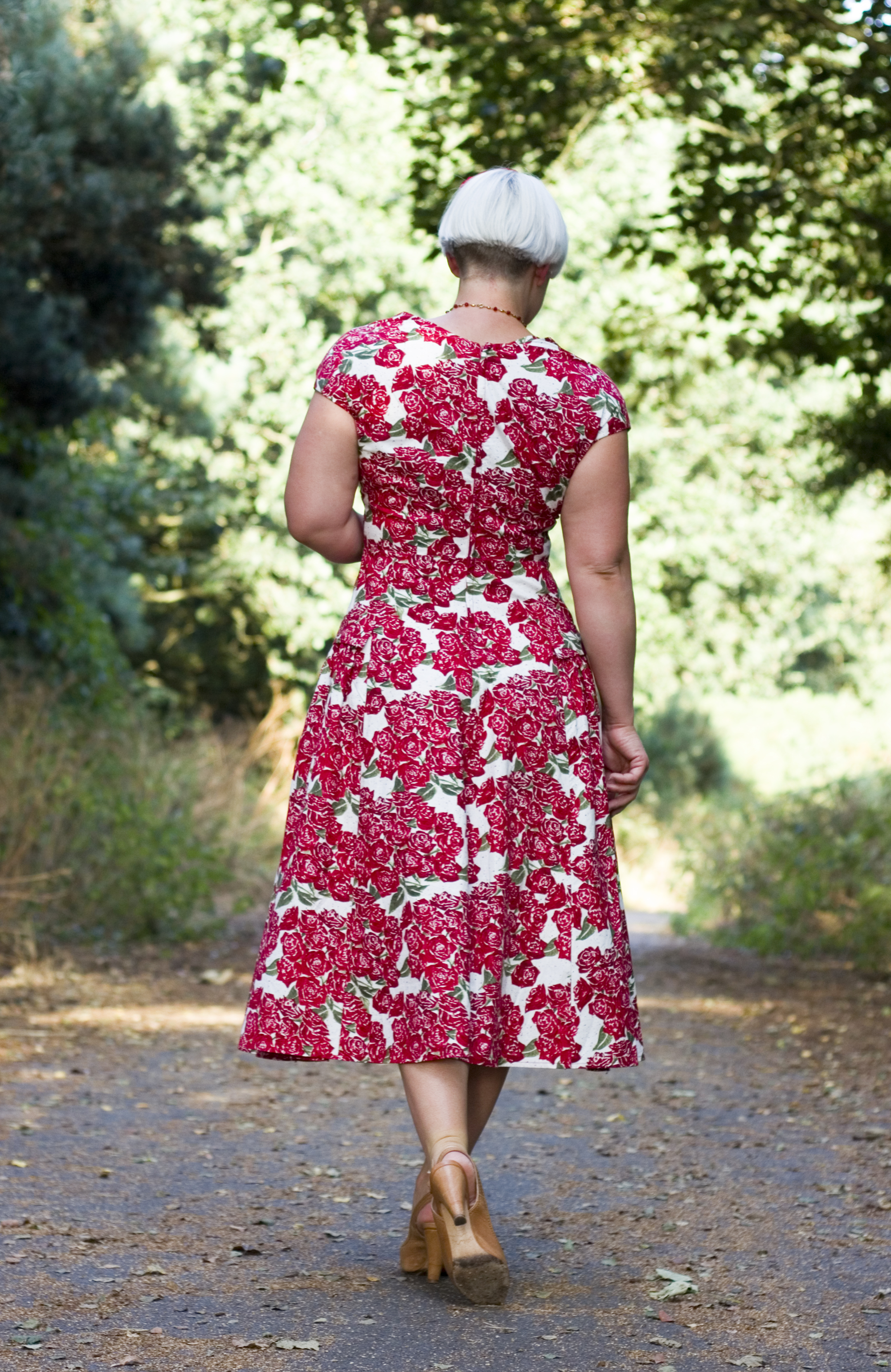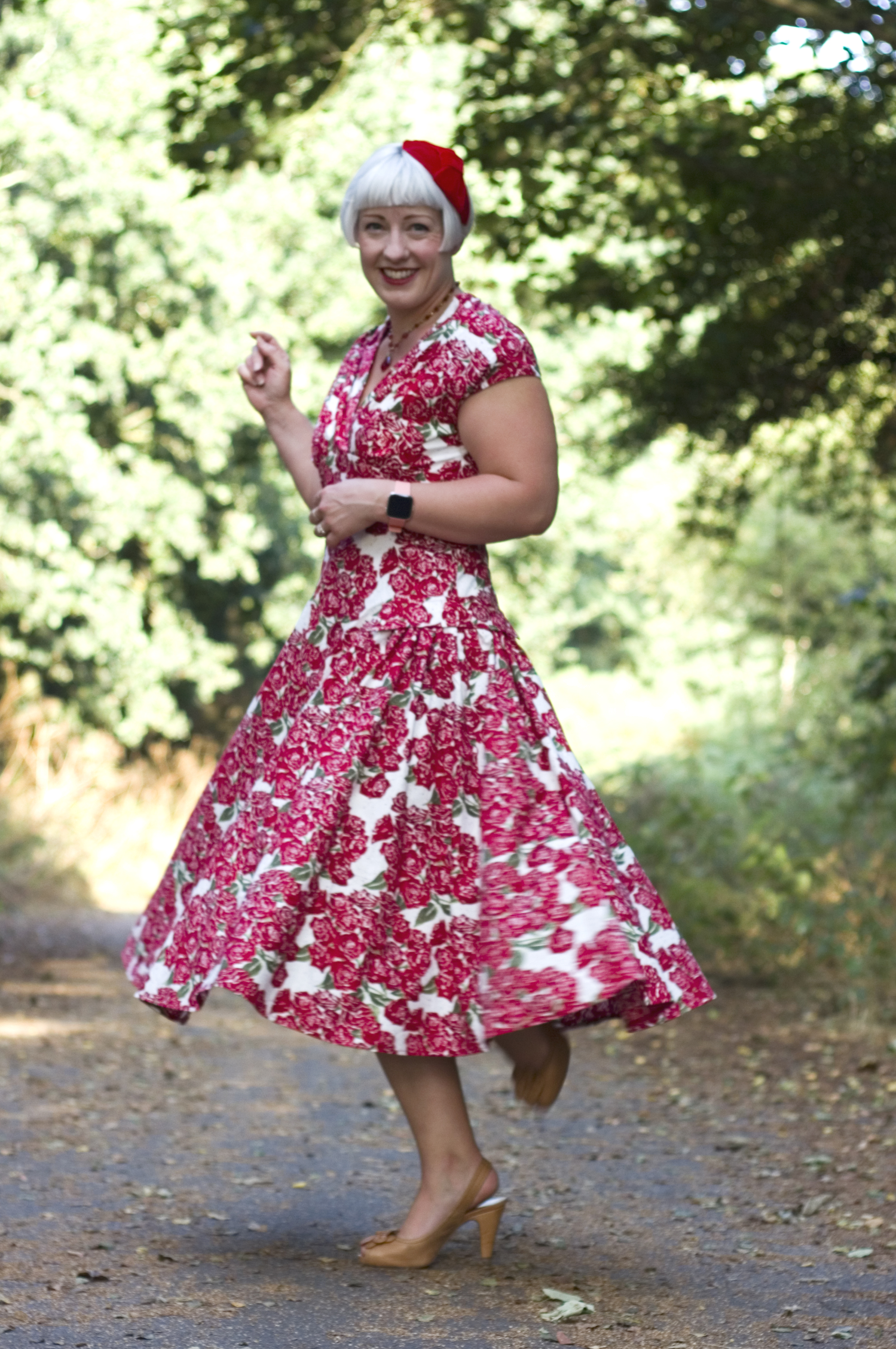 This weekend I will be running the Run Norwich 10k. Despite good intentions, the heatwave has meant that I am less prepared for it than I was for last years and even less prepared than I was for my last 10k in May, so that'll be exciting for you all to wait and find out next week if I made it round without having a meltdown, won't it?
♥ Lorraine Dress c/o Heyday ♥ Necklace – Vintage ♥ Fascinator – Bad Kitty ♥
♥ Shoes – Unisa (similar) ♥